Proposed Bill Could Mean Tax Refunds for Bike Commuters
Oregon representative Earl Blumenauer recently introduced the Bicycle Commuter Act, which would provide a pretax benefit for riding to work. Here's what to know about the potential law.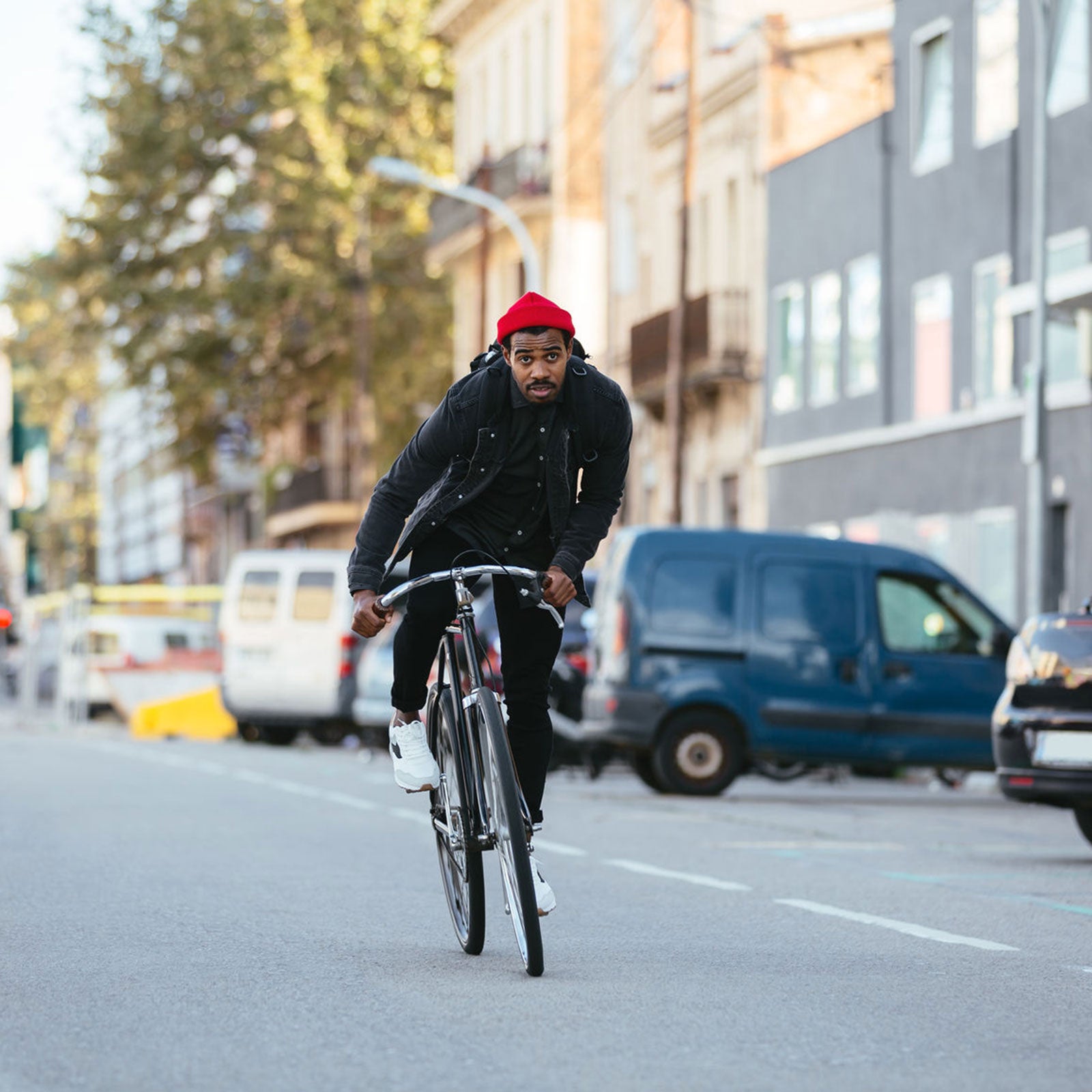 Heading out the door? Read this article on the new Outside+ app available now on iOS devices for members! Download the app.
If you're a bike commuter, you might have noticed a slight drop in your income this year at tax season. Why? Because the 2017 Republican tax bill suspended a refund for bike commuters that's been in place since 2009. Representative Earl Blumenauer (D-OR) wants to reverse that and, in the process, make the benefit bigger and easier to access.
Blumenauer, who has represented Oregon's Third Congressional District—which includes much of Portland—since 1996, is known for his penchant for bow ties and his love of cycling, especially for transportation. His first year in Congress, he helped found the Congressional Bike Caucus, which counts over 130 members.
For years, Blumenauer has worked to put a benefit for bicycle commuters into federal law. In 2008, he succeeded in getting a tax credit attached to the $700 billion omnibus "bailout" bill aimed at the financial crisis, one of a raft of tax provisions representatives passed with the legislation. (In a twist, Blumenauer ultimately voted against the package because "he was looking at the big picture, the state of the economy," his spokesperson said at the time.)
Even when his bicycle tax credit passed alongside the bailout, he knew it wasn't perfect, a staff member told Outside recently. Now that it's suspended, Blumenauer wants to use that as an opportunity to pass a new law that offers a better, more streamlined, tax break to bike commuters. It won't be easy.
What was wrong with the original law? The old benefit offered bike commuters up to $20 a month in the form of a reimbursement from participating employers, who claimed a credit on their corporate taxes. So the tax break really went to companies, not commuters. And since companies carried the burden of administering the program, they often didn't participate, which shut out the vast majority of bike commuters from qualifying.
An external analysis of the 2017 GOP tax bill. by Georgia State University found that suspending the reimbursements would generate no more than $50 million over the eight-year period from 2018 through 2025, the year the suspension imposed by the GOP bill expires. That suggests that, at most, roughly 26,000 people nationwide were able to claim the benefit each year—only about 1 in 30 bike commuters. (According to the latest American Community Survey by the U.S. Census Bureau, approximately 800,000 people in the U.S. commuted by bike in 2017.)
So on March 5, Blumenauer introduced a new bill, H.R. 1507, better known as the Bicycle Commuter Act, which would change both the size of the tax break and how it's structured.  
First, more money would be earmarked: an increase of up to 20 percent of the existing benefit for employer-paid parking, which raises the bike-commuter tax refund from $20 a month to $53, or just over $600 a year. It's also indexed to the existing parking benefit, so the amount will increase over time with inflation. Second, the tax break switches from a complicated, after-tax-reimbursement approach administered by employers to a straight pretax benefit available directly to individuals. This would broaden access significantly.
Another important change is that, in the previous bill, using the bike tax break excluded the recipient from using other transit benefits. For instance, if a person claimed the bicycle benefit, they couldn't also claim benefits for taking the bus. The new bill offers flexibility to claim various benefits that better reflect the range of modes people use to commute to work.
This all sounds great, of course. But what chance does it have of actually becoming a law?
The current bill is a stand-alone act, but don't expect it to remain that way. Its best prospects for passage come as part of a larger "cleanup" bill related to the 2017 GOP tax act, and that bill hasn't appeared yet. Though the Bicycle Commuter Act was recently introduced, it's also not yet scheduled for any hearings or markups on the House Ways and Means Committee, which oversees tax law. And while Democrats hold a substantial majority in the House, any bill has to also pass in the closely divided, Republican-held Senate.
That said, Blumenauer's staff is hopeful. They expect to see committee hearings scheduled in the near future. And the bill has 14 cosponsors, including, crucially, Vern Buchanan, a Florida Republican who's a member of the Congressional Bike Caucus and who cosponsored the bill at introduction. The other initial cosponsor was Massachusetts Democrat Ayanna Pressley. Pressley is new to Congress, but both Buchanan and Blumenauer are high-ranking members of the Ways and Means Committee, and bipartisan backing may help the bill's prospects in a divided Congress.
While a bicycle-commuter tax benefit might strike some as frivolous, it's hardly unique. So-called transportation fringe benefits date back to 1993 and include breaks for transit passes, vanpooling, and employer-provided parking. If Congress has decided to broadly incentivize alternative transportation, it makes sense to include cycling in that.
Will it happen in the 116th Congress? Who knows, but if there's one thing we do know, it's that Blumenauer is persistent. He sought the bike-commuter benefit for years before it finally passed in 2008. Even if the current bill doesn't make it into law, it's a fair bet he'll be back next session for another attempt.
Lead Photo: BONNINSTUDIO/Stocksy