Bike to Eat: How to Hunt on Two Wheels
Hunting is growing beyond its hook-and-bullet roots, thanks to outdoor inventions like the fat bike
Heading out the door? Read this article on the new Outside+ app available now on iOS devices for members! Download the app.
Hunting and cycling may seem to have as much in common as skeet shooting and hacky sack, but mountain bikers who eat meat take note: bike-hunting is a growing thing.
Now, there are hunters who've been using bikes for decades, but the rise of the fat bike—effectively a human-powered ATV—is making the practice easier. The broad tire contact patch and low gearing enable these rigs to crawl over loose, rugged, unconsolidated land and let riders go deep into the backcountry in half the time or less than it would take to walk. Even in places where ATVs are allowed, bikes have the advantage of silence.
The crossover goes the other way, too. I've been working in the outdoor industry for 20 years and am glad to see hunting companies like Kuiu and Sitka designing products that make being outside, hunting or not, better. It's difficult to quantify how much a piece of gear improves an experience, but suffice it to say that I am trading out some of my old outdoor equipment for products I've discovered in the hunting realm.
All told, I carried out three elk on a fat bike this year. Those were the most challenging—and meaningful—miles I pedaled in 2015, made all the better with the innovative gear. Here's a list of what I used.
---
Cogburn CB4 ($2,200)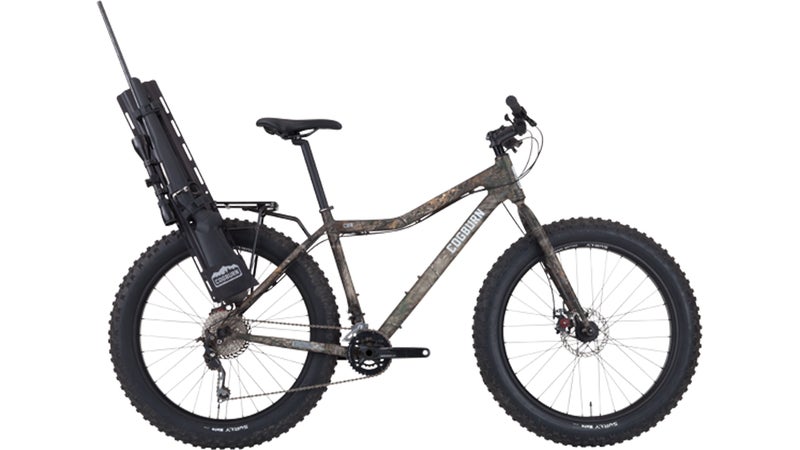 Pretty much any fat bike works for hunting, but the alloy CB4 is made for it, with a low bottom bracket for stability, a raked-out fork and front end that keep handling slow and predictable, and very small gearing (22 up front, 36 out back) to facilitate hauling. The very low top tube and high front end keep the bike easy to ride with a load. Cogburn is a sister brand to Salsa and Surly, meaning the company has plenty of experience with fat bikes, which shows in the smart detailing, including simple and reliable mechanical disc brakes, full-length cable housings to keep out the elements, and three sets of water bottle bosses, as well as eyelets for front and rear racks. (I would love to have seen triple mounts for Salsa's Anything Cage).
Since Cogburn is marketing to hunters, who may be less inclined than pure cyclists to drop a lot of money on a bike, the company has kept the CB4's price down with economical parts and manufacturing. The CB4 comes in just two sizes, so fit may be tough if you're especially big or small. And the inexpensive parts, including alloy post, bars, and that cheap saddle, brought the weight to a hefty 33 pounds. Similarly, the Surly Nate tires on Rolling Daryl rims worked fine, but a wheelset that more easily converts to tubeless would have been a better choice. (After unsuccessfully wrestling with tubes and tape on the stock wheels, I switched to Bontrager Jackalopes.)
The Gear Carrier ($130) and Frame Bag ($130) are sold separately. The carrier uses a padded base grip and rubber clamps to hold a rifle or bow, and we found it secure with either. On our first outing, the weight of the rifle over rough terrain caused the rack bolts to loosen, a problem we fixed with Loctite, but it's definitely worth checking from time to time. The rubber clips held the weapons firmly and safely but were a bit slow to operate, making quick shots out of the question. Still, the security of safely transporting a weapon outweighs any of the small pitfalls, and I will never go back to carrying my rifle on my back. 
---
Kuiu Icon Pro 3200 ($425)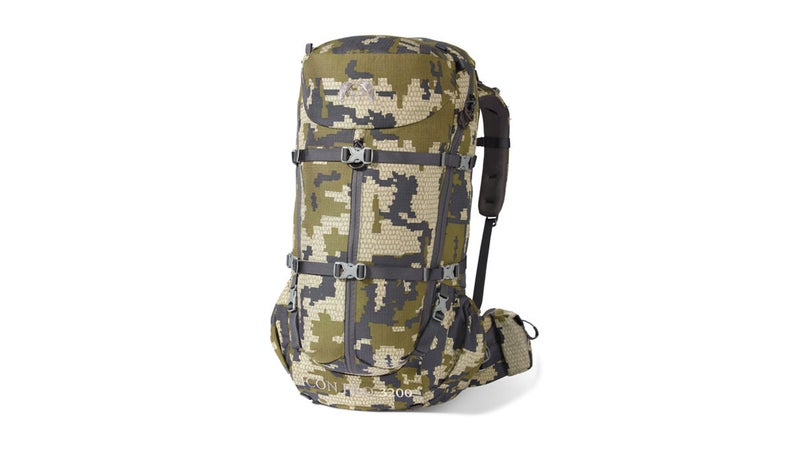 I have carried many hunting packs over the years, and none carry or function as well as this Kuiu. The molded carbon fiber frame accounts for the pack's light weight (just four pounds), while the 500-denier Cordura ripstop fabric is incredibly burly and shrugged off branches, rocks, and heavy rain. What really sets the Icon series apart, however, is the modular suspension design, which allows the pack to separate from the frame so you can sandwich more loads between the two. This effectively doubles the pack's capacity, and it was easy to load up a full elk hindquarter in addition to my other gear. The feature was equally great for hauling big loads to a base camp and then battening the pack down to a reasonable size for day hikes. 
---
Sitka Mountain Pant ($189)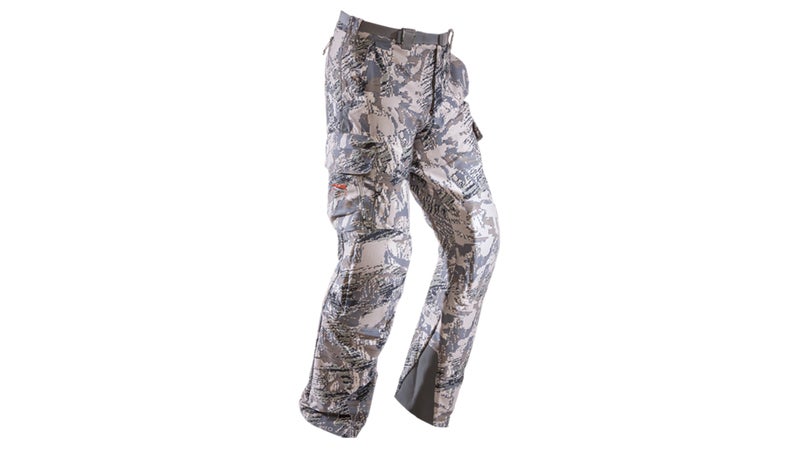 These four-way, stretch-woven polyester pants have become my go-to bottoms for hiking, climbing, camping, and most cool-weather backcountry endeavors. The fit is slim but not tight, and the built-in fast-clip belt makes these compatible with a backpack. The military-style cargo pockets make it easy to carry necessities like a rangefinder, knife, and hat and gloves, while the removable foam kneepads are an ingenious touch: I carried them in my pack until we had an animal down and I needed them for crawling around while I cleaned. The Optifade camo is excellent for our New Mexico high country, but I wish Sitka also made a plain brown so I could blend in better outside of hunting season.
---
Icebreaker Tech Lite Long-Sleeve Crewe Real Tree ($100)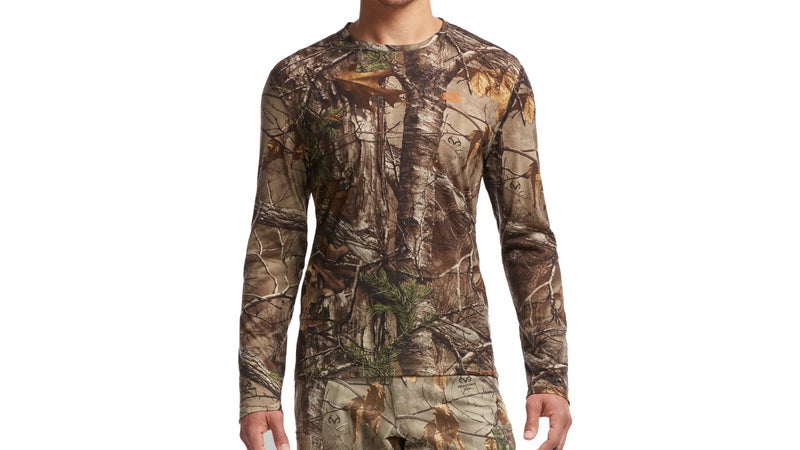 There is no better base layer than lightweight merino, and Icebreaker's version is one of the softest, most durable around. Unlike synthetics, the wool repelled body odors even after a week in the backcountry. And while I considered using a comparable Icebreaker top in black, the camouflage was welcome when the days heated up and I was forced to hunt in just this top.
---
Bergans Lesja Down Parka ($429)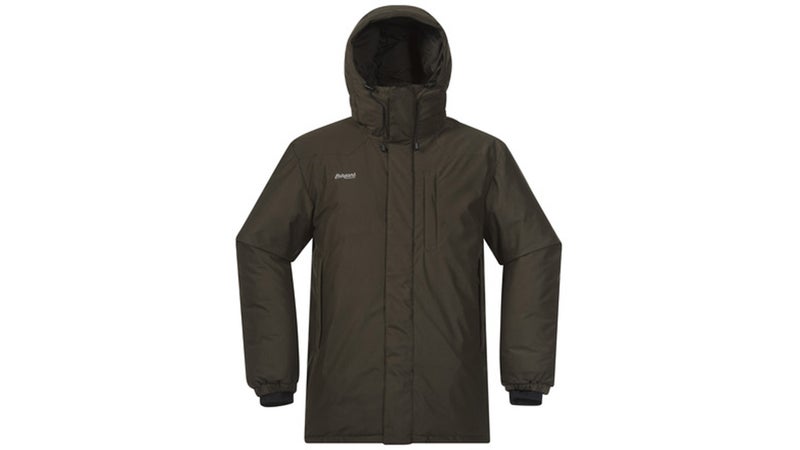 Even during spot-and-stalk hunting, where you're mostly on the move, there's a fair bit of sitting, waiting, and watching, which can get cold. So I always carried this massive down parka. Though it's nearly as big as a sleeping bag and has a hood that fits over a bike helmet, the Lesja stuffs down small enough to fit in the pack. The outer is constructed of a proprietary two-layer fabric that's wind- and waterproof yet soft and quiet—not crinkly or noisy like most shell fabrics. And the arm gaiters are a nice touch for keeping out the cold.
---
Garmin eTrex Touch 35t ($350)
This has to be considered the ultimate backcountry adventure GPS. The unit combines everything I've always liked about the eTrex series—a fairly small size, AA battery power so you're never stranded in the wilderness, an easy bike mount—with a big color touchscreen that replaces the annoying miniature joystick. The software is reasonably intuitive, and the menus are easy to navigate. Maps come preloaded, though you'll probably want something more detailed, like OnXMaps, if you'll be spending much time in the wilderness.
---
Leica Geovid HD-R 10×42 ($2,650)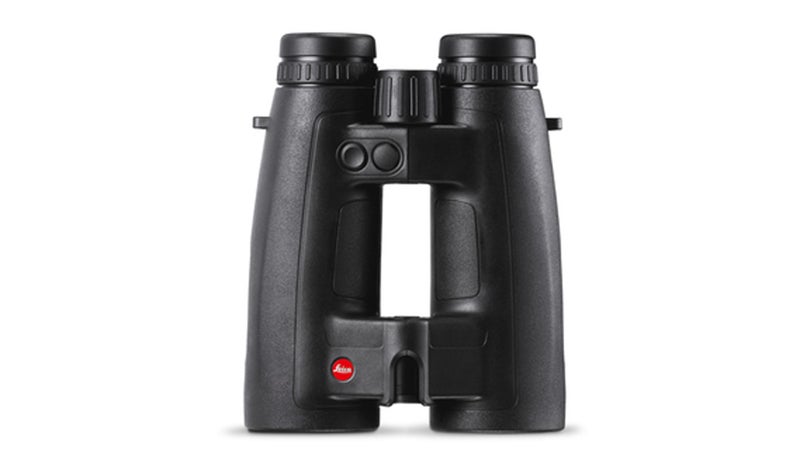 Yes, these binoculars cost a small fortune, but apart from a good weapon, no piece of gear is more essential to hunting success than good optics. What makes these so good for bike-hunting is the built-in rangefinder, which calculates distance to 2,000 yards with a press of a button. Of course, the glass is as good as it gets, allowing me to spot elk and deer several miles away and see in the faintest light of dawn and dusk. You can get comparable optics for less than half the price from Maven (the B2s are every bit as sharp and clear as these), which is the way to go if you're on a budget, but you'll need a supplemental rangefinder. 
---
Lucid 4-16×44 Cross Over Optic ($419)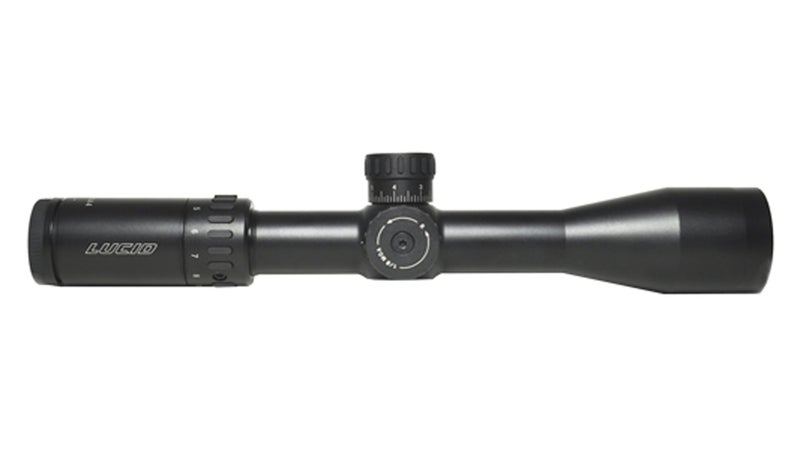 What you spend on binos you can make up for with this riflescope, built by a small outfit in Wyoming that's producing high-quality glass at bargain basement prices. The optics are as good as Swarovski, Leica, and other high-end brands. And thanks to an innovative reticle, with precise increments for measurement of drop and windage, there's no need to turn or adjust dials in the field. That's especially important for hunting from a bike—I've seen the jarring from riding trails with a gun cause inadvertent dial changes. 
---
Kuiu Bino Harness ($80)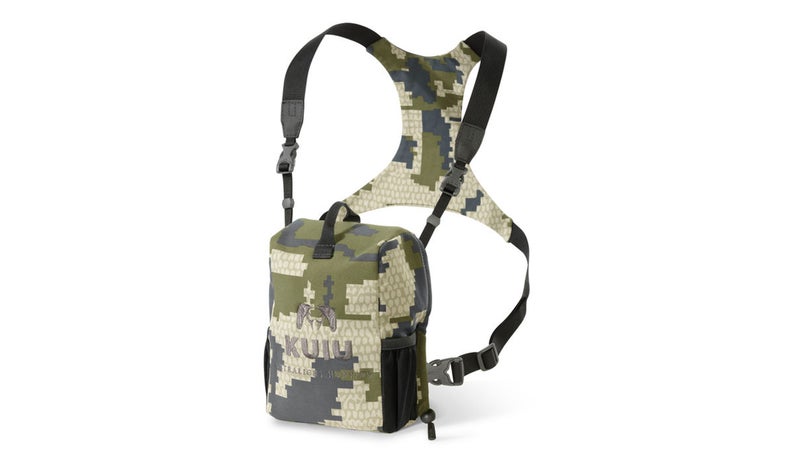 Every piece of gear I've tried from Kuiu, including its tent and sleeping bag, performed as well if not better than my standby gear from the outdoor industry. For active hunters, the company's binocular harness design is indispensable. Unlike most bino bras that use elastic, the fabric and webbing setup here kept my optics from bouncing around, even when I was riding fast or running hard. 
---
Arc'teryx Acrux2 FL GTX Approach Shoe ($270)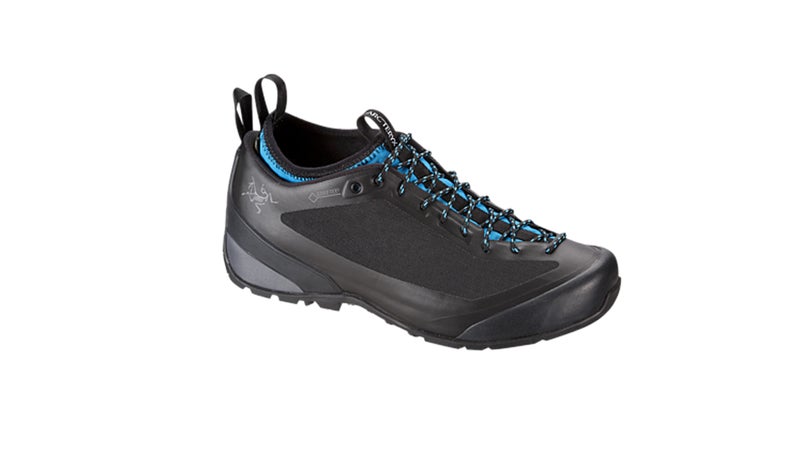 These shoes are not cycling specific, nor do they have a mount for cleats. But flat pedals are the way to go for bike-hunting, so what you really need is a sturdy hiker with a rigid sole for more efficient pedaling. The Acrux2 is just the ticket, with stiffness that rivals most over-the-ankle hiking boots. The one-piece upper is bomber, with no seams and a rugged Vibram outsole that stood up to the volcanic scree fields of New Mexico's high peaks. The shoe is built around a waterproof Gore liner that fits and functions more like the inner liner of a ski boot and can be removed at night. You can also swap it out for an insulated liner (sold separately) to add even more heat. These shoes are more technical than plain hikers, and that performance comes at a steep price.
Lead Photo: Aaron Gulley