Leah Benson Is Changing How Women Buy Bikes
The Portland bike shop owner starts from the saddle up.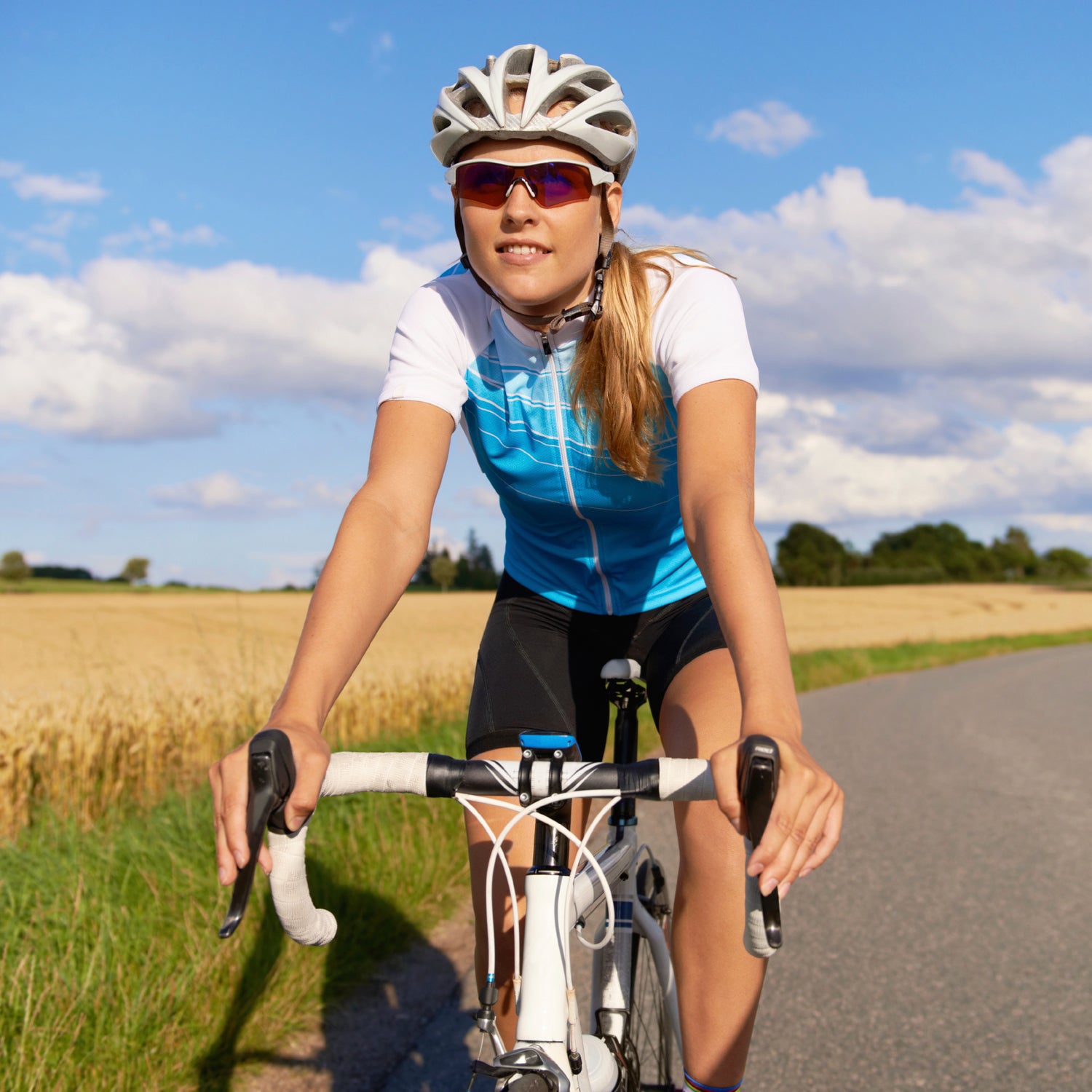 GlobalStock/Flickr(Photo)
Heading out the door? Read this article on the new Outside+ app available now on iOS devices for members! Download the app.
Entrepreneurs call it the spark—the moment of inspiration that inspired their business. For Leah Benson, it was a conversation with three women who were afraid of entering their local bike shop.
"I had a lot of discussions with women about how they didn't enjoy the process of buying their bikes or taking them back for service," Benson says. The women simply didn't feel welcome. "At worst, I know of women who simply stopped riding their bikes after they got a flat tire." The fix: a women-centric shop. Benson opened Gladys Bikes in Portland, Oregon, in October 2013, with a special focus that quickly caught the attention of riders across the country: saddles.
"It came out of talking to women about what they didn't like about riding. So many pointed to the saddle," she says. Her shop's saddle library allows customers to pay $25 upfront to try out any number of seats for a week at a time until they find the perfect fit. Once they find "the one" among the shop's 30-plus different saddles, the $25 goes toward its purchase.
In less than a year, word of the saddle library spread. Benson regularly fields questions on bike fit and requests to join the library from all over the U.S. (The library is only available to walk-in customers.) She points out that informal versions of the library in the form of demo models have been around for years, but she was one of the first to make a point of putting the saddle at the top of the conversation about bike fit.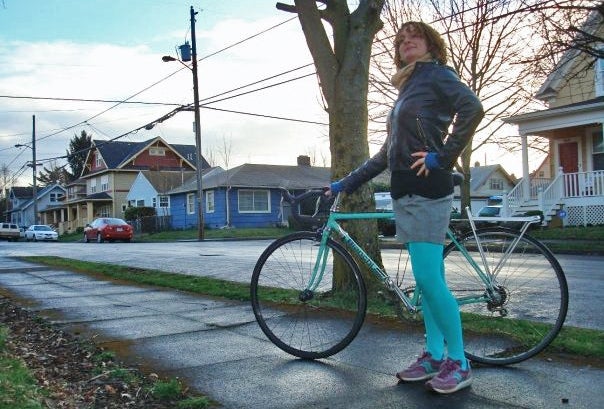 "The library gets [women] to understand that they can change out the saddle to find the best fit, instead of assuming that the discomfort is connected to the whole bike," Benson says. "Riding a bike should never be uncomfortable, and what works for you doesn't mean it'll work for me."
Benson's drive to help women in predominantly male industries didn't start with bikes. Previously, she worked for a Portland-area non-profit that prepared women to enter the construction trades. Just like in construction, she says, "women have been left out of the conversation when it comes to cycling." Though companies like Trek and Specialized have created women's specific bikes, Benson says there's still a need for components that better accommodate the female anatomy, such as handlebars, stems and cranks, and saddles.
Despite Gladys Bikes' growing national reputation, Benson is keeping her focus on Portland's northeast side, working in her shop to further turn the process of buying a bike into a tactile pleasure. It appears to be working as demonstrated by one unexpected bonus to her progressive take on the bike shop: the sizable number of men who've become loyal customers.
But don't let that make you think Benson will change her focus. "I'm on a mission to recapture the idea that cycling is also for women," she says. Her shop's name reflects that mission. Gladys, Benson's website explains, was the name of a bicycle that turn-of-the-century women's suffragist Frances Willard taught herself how to ride at age 53. "She believed that the simple act of riding a bicycle could help women gain confidence, claim their independence and be seen as equals to men in skill and ability. We believe the same to be true today," the website reads.
"Gladys Bike Shop," Benson says, "is my way of helping women get on a bike and keep riding."
---
Benson's Guide to Proper Bike Fit
Get Comfortable. "Find a local shop that listens to you," Benson says. "They should be advocating for you and your riding, not forcing you to buy a bike on their floor. If you're uncomfortable, or feeling uneasy at any moment, leave and try a different shop."
Find Your Closest Match. "Once you find the bike you want, accept the fact that, like a pair of jeans, no bike is going to fit perfectly off the rack."
Get it Tailored. "Invest in getting the bike fitted to you, swapping out the saddle, handlebar stem, handlebars, even the brake levers (to accommodate smaller hands) if necessary."
Lead Photo: GlobalStock/Flickr