The Most Beautiful Handmade Bikes in the U.S.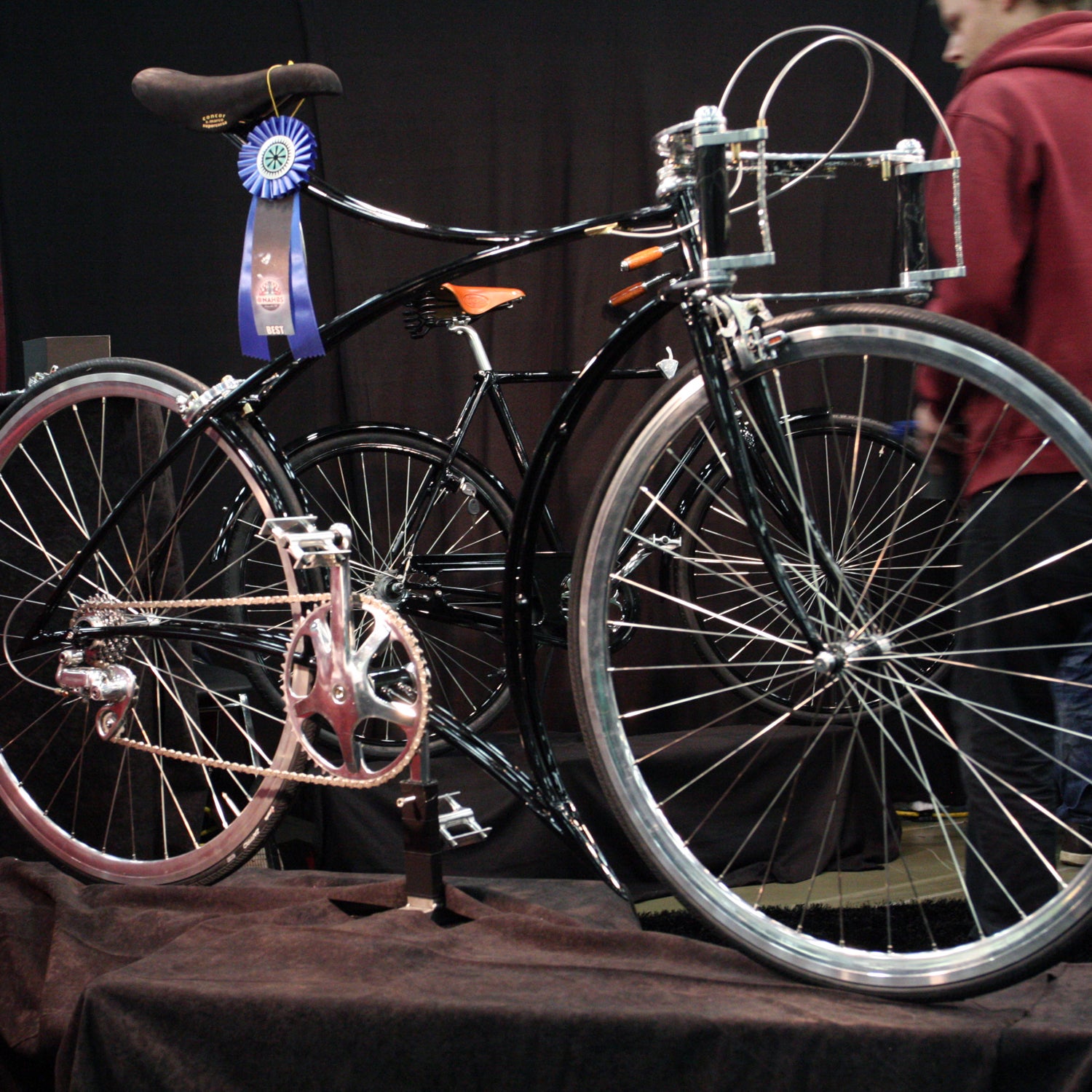 Robert Annis(Photo)
Heading out the door? Read this article on the new Outside+ app available now on iOS devices for members! Download the app.
Part trade show, part art exhibition, the North American Handmade Bicycle Show spotlights the functional beauty of bikes and the craftsmen who create them.
Bearded masses from around the world packed into booths to marvel at subtle TIG welds, discuss the intricacies of brazing techniques, and debate the supremacy of steel, titanium, and bamboo. Fat bikes and gravel racers continue to gain popularity, and while most builders brought some variation on those themes, each had their own unique spin.
Photo: Fat bikes and gravel racers continue to gain popularity, and while most builders brought some variation on those themes, each had their own unique spin.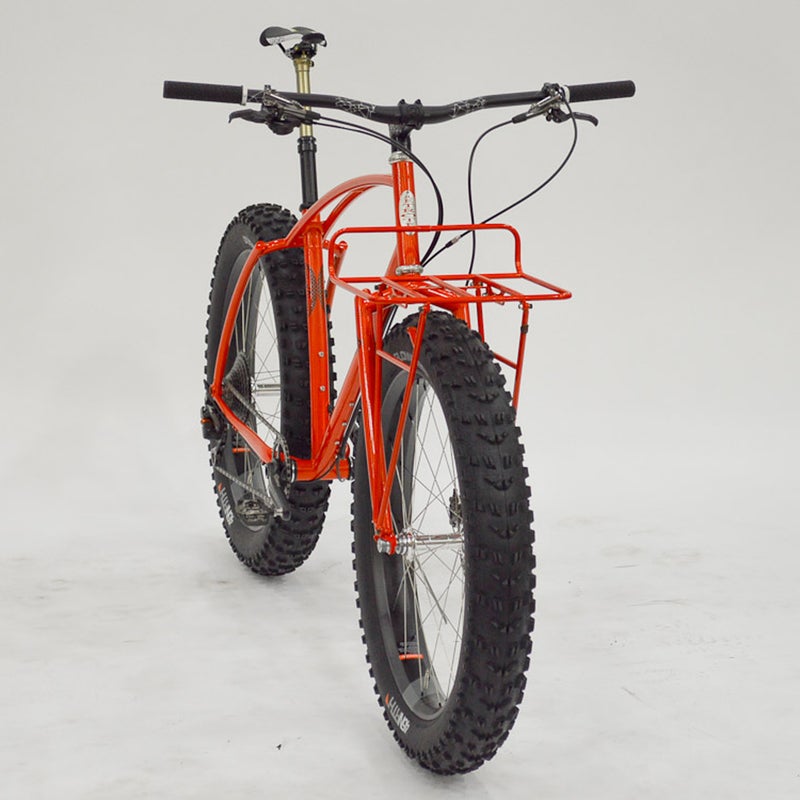 ---
Calfee Designs Tetra
One of the stars of NAHBS was a bike older than a few of the builders. This Craig Calfee-built carbon fiber Tetra was ridden by Greg LeMond in the mountain stages of the 1991 Tour de France. The old-school Delta brakes would make any descent a hair-raiser. Calfee Designs announced it would likely put out a 25th anniversary edition of the bike in a similar paint scheme next year when it refreshes the Tetra road line.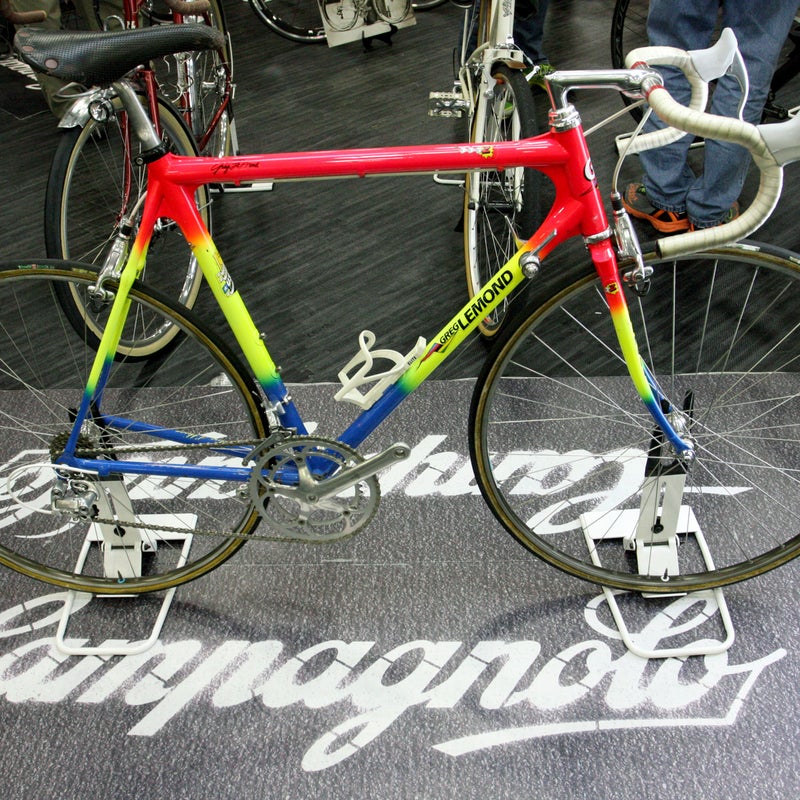 ---
Eriksen 29er
At less than 22 pounds, Kent Eriksen Cycles' 29er titanium hardtail is built for speed. Welder and elite racer Brad Bingham was touring Italy with a friend in 2009, they discovered a crumbling 1,200 year old school with "non senza fatica" chiseled into the stone. Translation: "Nothing without effort," a fitting motto for Bingham, who etched it onto the top tube.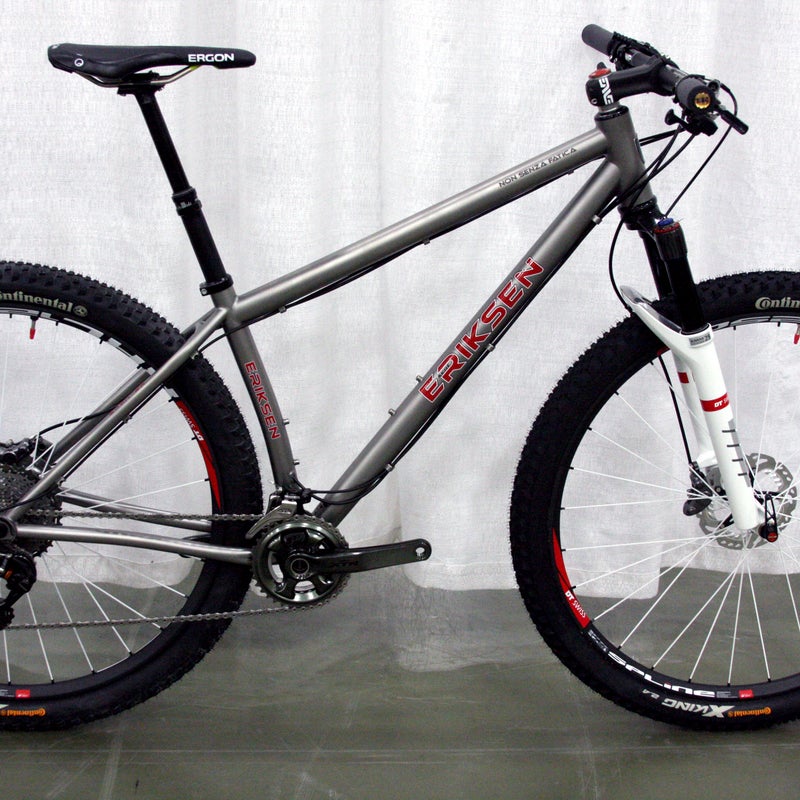 ---
Black Sheep Fat Bike Head Badge
A bike as unique as Black Sheep's adventure fat bike deserves a head badge just as original. Black Sheep co-owner James Bleakely commissioned Philadelphia jeweler Jen Green to create this Easy Rider-inspired head badge ($500). The bike's owner "plans to roll around America and have fun, so it made sense," Bleakley said. "Like the movie, it's a little subversive, but part of America."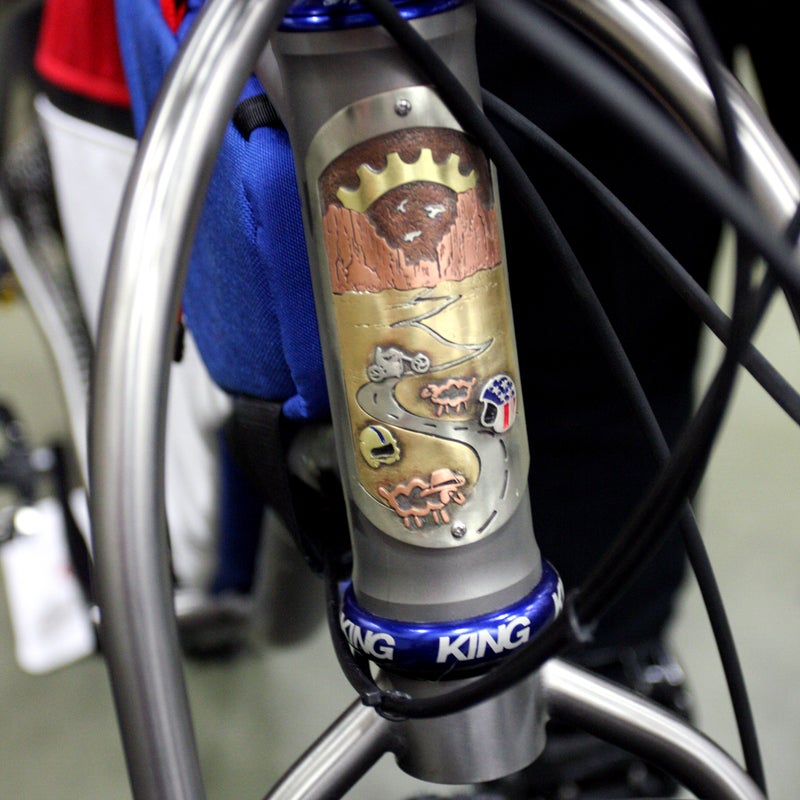 ---
Silca Pumps
Since re-launching in the U.S. more than a year ago, Silca has made massive inroads into the builder community. This year, Silca brought the personal, custom-painted SuperPista pumps of the owners of Breadwinner and Independent Fabrication to the show. Customers can now purchase their own pumps through the builders, custom painted to match their own bike.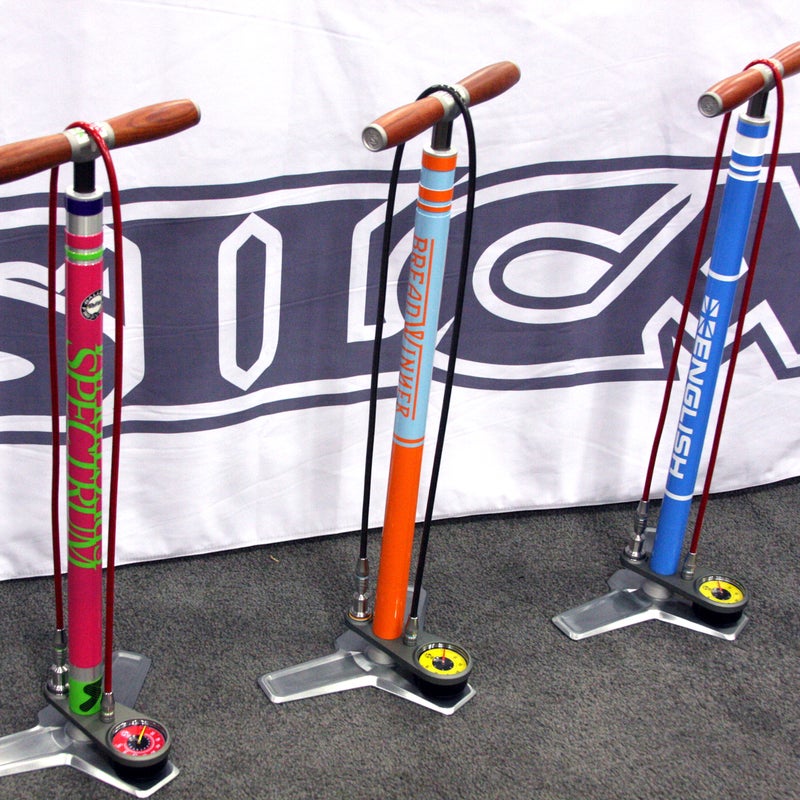 ---
Alchemy Aithon
The carbon-fiber frame, fork, fenders, and bottle cages for this gravel racer were all made in house. The Aithon frame's front triangle is a mirror of its Helios road brother, but the rear triangle was completely redesigned to give the bike more compliance, acting as an inactive suspension. MSRP for this bike as shown would be about $12,000.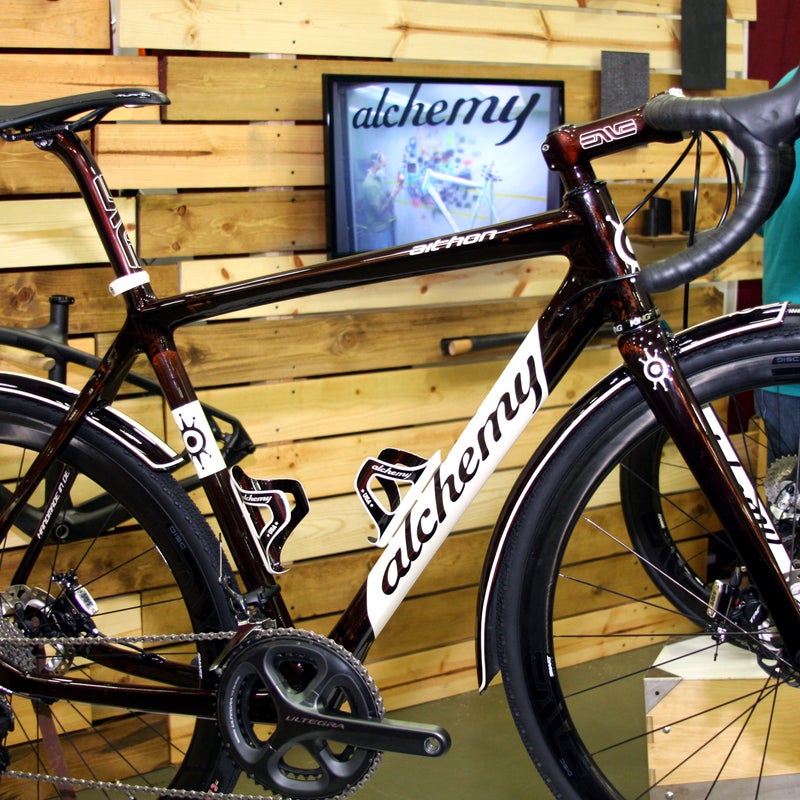 ---
Abbott Cycles
Sculpted to look like a naked woman on her hands and knees, Abbott's Signorina carbon fiber frame sparked fairly intense reactions from the crowd, mostly negative. NAHBS juror and esteemed cycling journalist Patrick Brady wrote a great response to the controversy on Red Kite Prayer.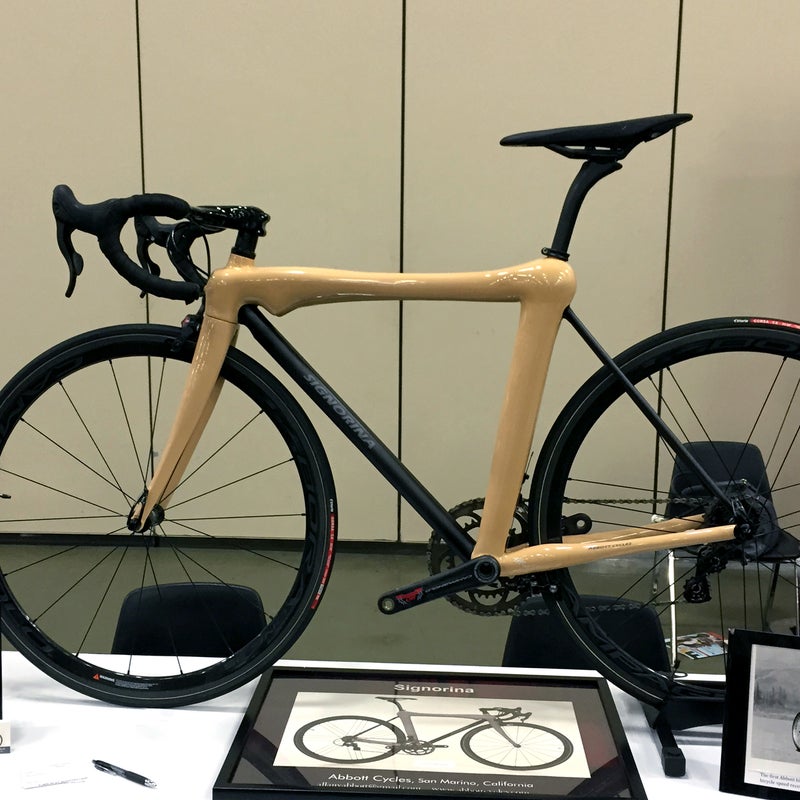 ---
Shamrock Mondrian
Painters Michael Corby and Dan Young of Corby Concepts spent more than 80 painstaking hours on this Mondrian-inspired Shamrock Cycles road bike, ultimately winning Best Finish at the show.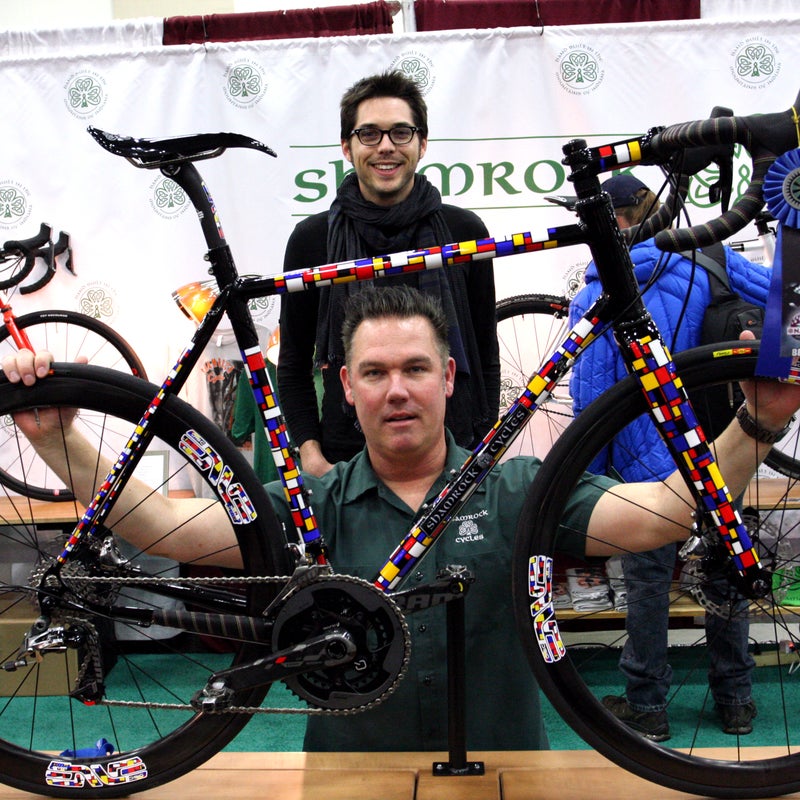 ---
Sinewave Cycles Reactor
Yes, that's a stem-mounted USB charger. The Sinewave Cycles Reactor works with virtually any dynamo hub and can charge a fully depleted iPhone in about three hours.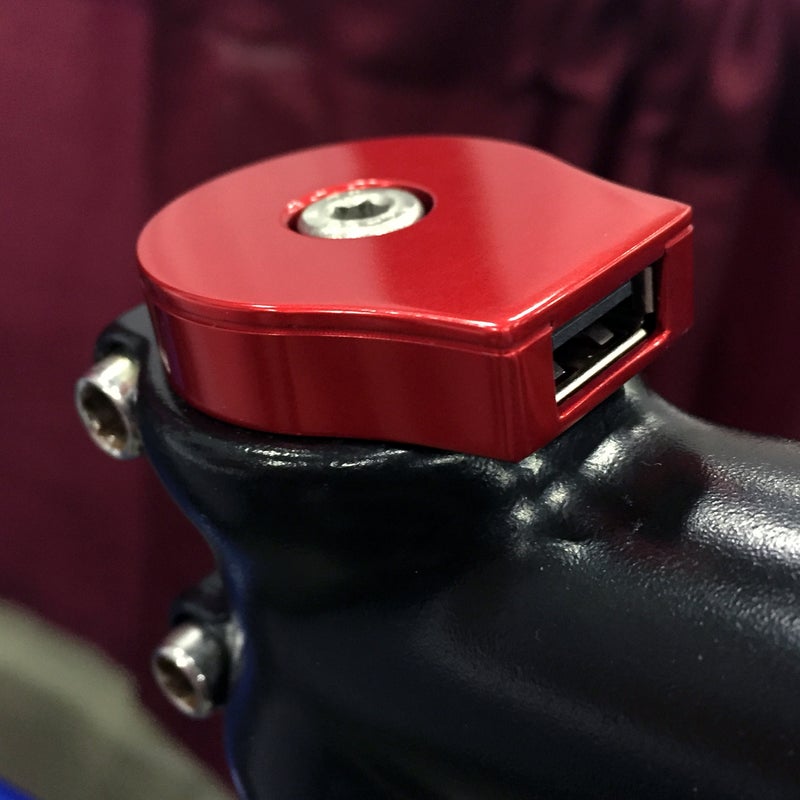 ---
Cykelmageren
Fifteen years in the making, this bike from Cykelmageren was probably the most interesting-looking bike at the show and winner of the best artisan award. Although it's fully functional, most attendees agreed this is a bike built for hanging on a wall as art, not for riding.
Groovy Cycleworks
Winner of the 2015 Best in Show award, Groovy Cycleworks' surf bike is a unique blend of titanium, wood, and inspired creativity. Builder Rody Walter spent more than 30 hours creating the wooden rims, partnering with an Amish craftsman who specializes in wooden-spoke wheels for Model A Fords. The bike's paint scheme echoes the bike owner's hip-to-calf octopus tattoo.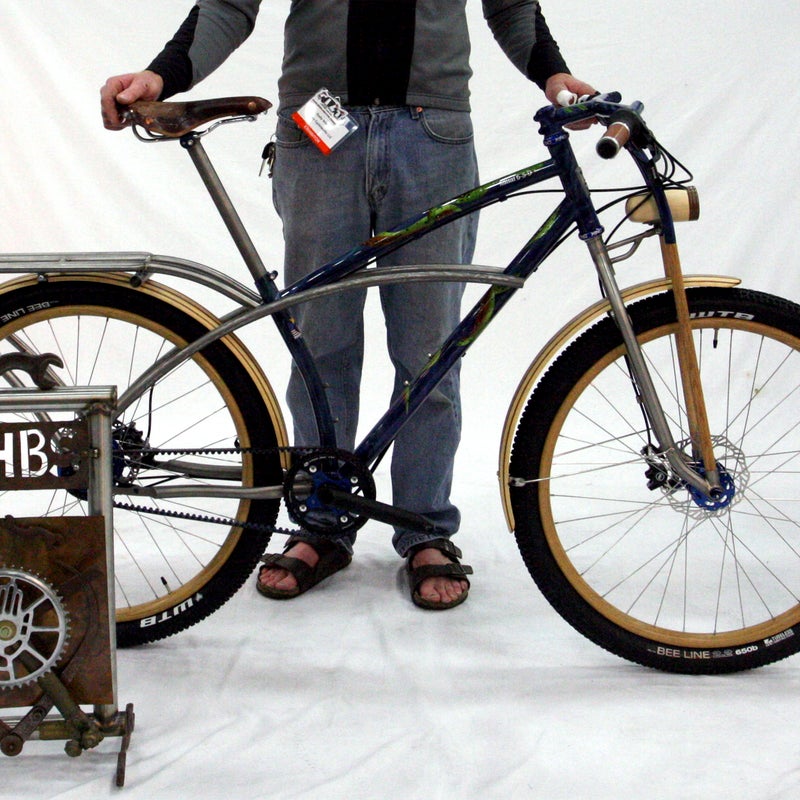 ---
Groovy Saddle
For the surf bike's final touch, retired stonemason Ken Polson etched this photorealistic image of the owner hitting the waves onto the leather Brooks saddle.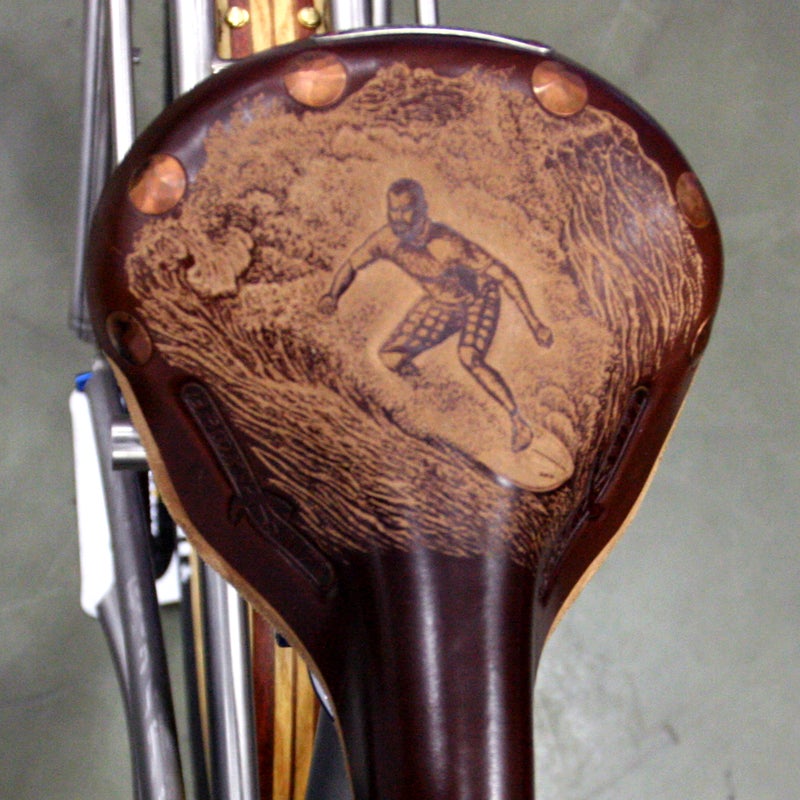 Lead Photo: Robert Annis
Trending on Outside Online