How to Not Feel Stupid Walking into a Bike Shop
Some bike shops are intimidating. Here's how to navigate them.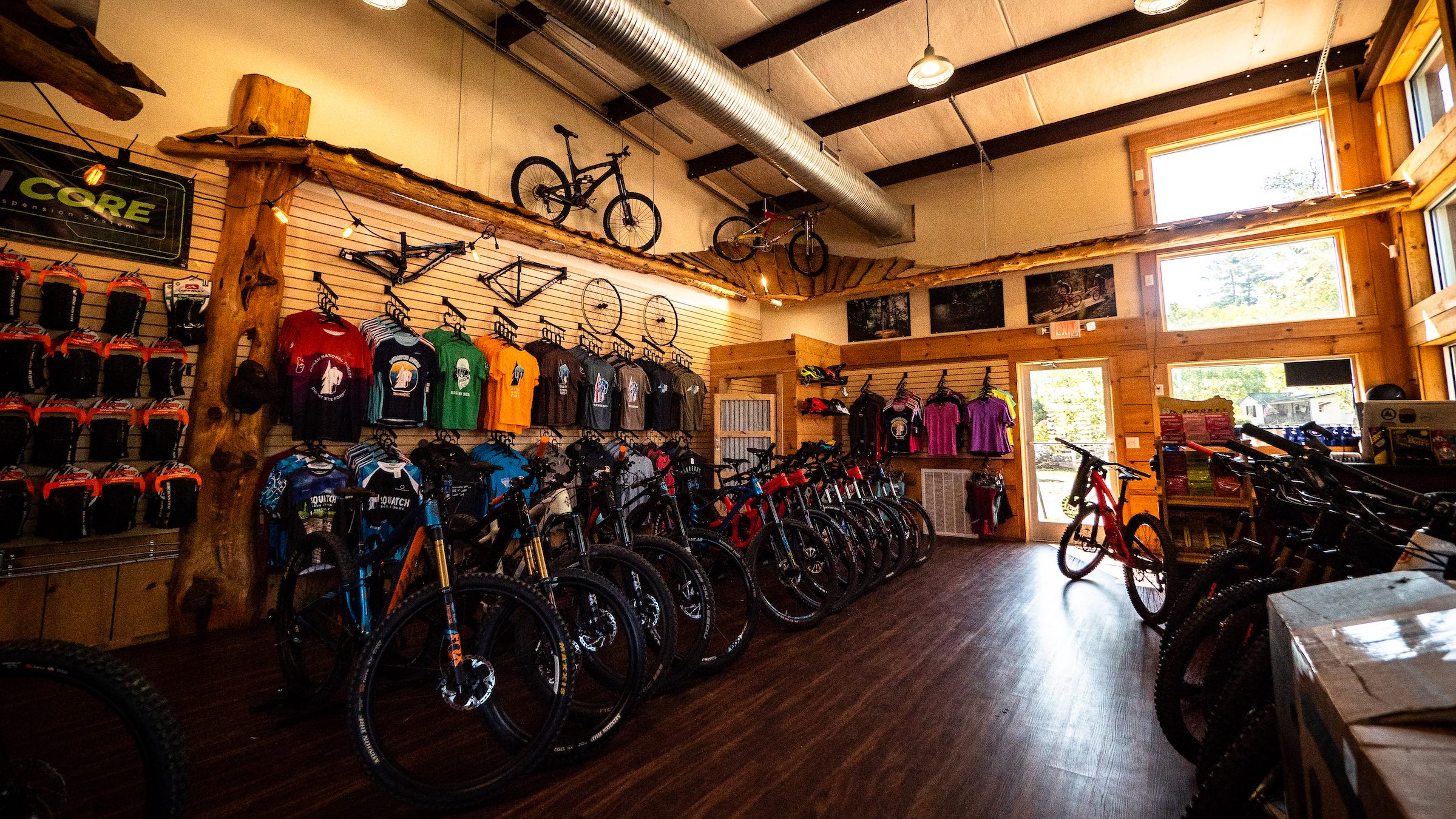 Heading out the door? Read this article on the new Outside+ app available now on iOS devices for members! Download the app.
Bike shops can be intimidating. There's no question that some are less-than-perfect (you may have even met an employee that is under the illusion that you are the dumbest person on the planet), but the vast majority are full of amazing people who are way too excited about bikes. Still, all that knowledge and excitement can create an intimidating situation and make you question every bicycle-themed decision you've ever made. Obviously,  it would be better if nobody needed to worry about that, but for better or worse, the bike industry is largely filled with bike nerds rather than professional salespeople. That's why we're here with tips and strategies for having the best experience when bike shopping in person.
---
Be Honest About Your Abilities and Goals
When you are just starting out with a new hobby, you may not need an overly expensive bike with the latest, high-end components. Conversely, you don't want a cheap, low-quality bike that you will outgrow quickly. Everyone has different approaches, and some might be better off buying cheap to start, then spending more when they're more familiar with the sport—while others should buy once and cry once. Buying from a shop is a great opportunity to present your case and say "This is where I am now, and this is where I want to be." It is the shop employee's job to help you find something that aligns with those goals. Approach the shop with a solid appreciation of your own ability and what you aspire to do, so you can answer any of their questions with confidence.
---
Do Some Prior Research
Yes, in a perfect world, the bike shop should be able to tell you everything there is to know about bikes. But narrowing down your needs and choices beforehand will help you feel more confident in parsing their recommendations. Are you looking for something to explore your local trails on a casual ride, are you looking to train for an enduro race, or are you looking to give it all up and move to Whistler and become the next big name in DH? You can use our handy guide here to help choose what kind of mountain bike is right for you. Once you've got an idea of this, the conversation will flow easier, and you'll probably avoid being upsold a bike or part that you didn't want or need.
---
Be Realistic About Your Budget
In mountain biking, it's easy to be the customer that walks in with comically unrealistic expectations. "I wanna race enduros, but it should be 25lb, and maybe do some bike touring, and I have $500." It's worth your time to get clued up on the market and decide how much you're willing to fork out before you go. It's useful to have an idea of how much your new bike is going to cost, so it isn't so much of a shock in-store (and you don't have to have you dreams crushed by the shop bro). The pricing of different bike types – and their spec – varies wildly. You're better off knowing before you go rather than being met with a half-smiling, half-mocking 'well that depends'. But once you have a working figure, feel free to pick the employee's brains on what they believe is the best deal, as after all they are the trusted experts.
---
Be Confident—but Check Your Ego
I usually give myself a mental pep talk to approach the shop with humility and excitement about nerdy bike stuff, which helps avoid feeling like a job interview that I'm tanking and will go far in building relationships and trust. Name-dropping local trails and bike components might earn the shop bro's respect, but if you're new to the sport and honest about your level of knowledge, you'll have a more enriching educational experience that's well tailored to your ability and skillset. If you're clueless, own it, we all start somewhere. This does, however, mean that your experience (and ultimately, your purchase) hinges on the expertise of the employee.
---
Listen to Your Gut
If you're in a shop and don't feel good about it, leave. Take your time and think about it, and if you don't have a great shop experience you can always try the next one down the street.
And if the idea of going to a bike shop still fills you with dread, then don't go to a bike shop. We love some of our local shops, but despite what bike shop propagandists have said for years, there's absolutely nothing wrong with buying bikes and parts online. If you can figure out what you want, go for it. Just be respectful if and when you need in-person service (for example, it's not the junior shop tech's fault that you could find cheaper brake pads online, there is no need to remind him of that).
The bike shop will still be there to help when you hit technical bike hurdles, so don't feel like you have to hand over $5K for shoddy service just because you feel rushed or flustered.
---
Every spring there is an influx of riders keen to get into mountain biking, and at Pinkbike and Outside, we know that these newcomers are often overwhelmed with information and opinions. So, we're launching a seven-part series called MTB Explained, where we help new riders navigate some of the basics of our sport. If you're new, welcome to the best damn sport in the world, and if you're a long-time rider let's welcome these folks to the club.
Lead Photo: Brice Shirbach