One Perfect Thing: WTB Horizon Plus Tire
Plus-sized tires on road bikes might sound like a gimmick—but we love how huge, fast, and cushy they are on the pavement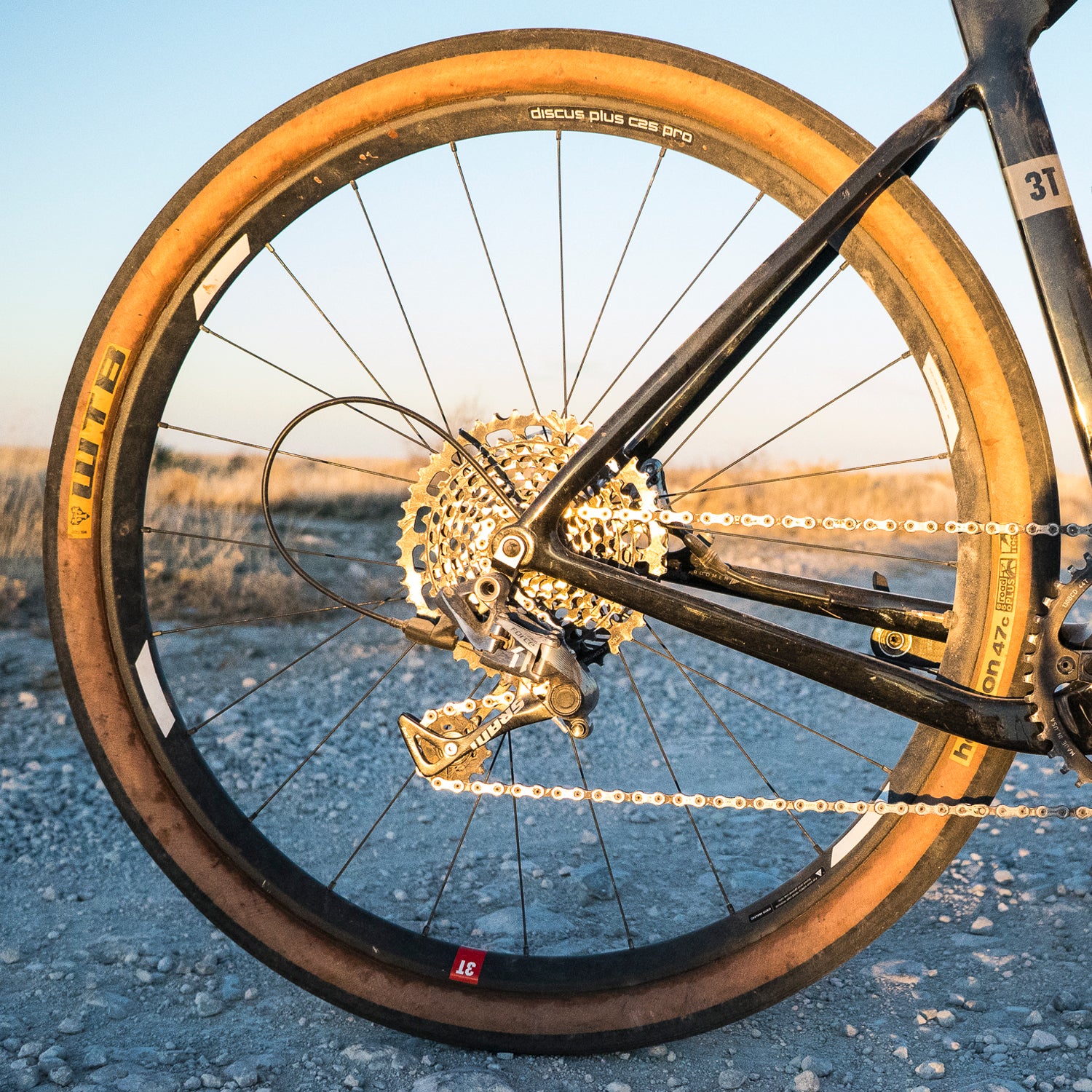 Heading out the door? Read this article on the new Outside+ app available now on iOS devices for members! Download the app.
Plus-size tires are one of the most talked-about trends in the mountain bike world—and now oversize rubber is catching on with roadies, too. With its 47mm-wide Horizon Plus tire, WTB has the ultimate specimen.
Before all the crusty old-timers and mustachioed hipsters start sounding off: yes, both 650b and a little extra girth on the road have been around for a long time, especially in touring and randonée circles. But the trend toward extra width on the road has gained widespread (ahem) traction recently, and more bike brands have abandoned 23mm tires for 25mm or even 28mm rubber, which would have been heresy even a few years ago. Meanwhile, the rise of gravel bikes, drop-bar machines intended for some level of dirt riding, has pushed manufacturers to create bikes with more tire clearance and meatier tires to deal with the mixed conditions.
With all of this as a backdrop, early last spring WTB dropped their Road Plus concept, which seemed like it was worth a good chuckle—until you tried it.
The Horizon is a 47mm (that's 1.8 inches!) semi-slick tire with a smooth centerline, fine reverse herringbone patterns on each side, and retro looking gum sidewalls. They are smaller—650b diameter rather than a standard 700c road size— because by shrinking the rim a bit you can expand the tire size for more cushioning and traction. According to WTB, 650b x 47mm fits the same frame as 700c x 28-30mm, although not all bikes will have the clearance for the width. The company has created a handy, if incomplete, guide to what bikes fit the Horizons.
I've ridden these tires on a handful of bikes (the Open U.P. is still my favorite), and they are nothing short of a revelation. Whereas road bikes with skinny tires can leave you feeling beat and jarred and skittish, the Horizons are soft and cushy and soak up road chatter and bumps. And they are surprisingly quick, despite the girth. Of course, in a straight road race you are never going to keep up on these monsters, which are double the weight (515g) of a high-performance skinny. But for everyday riding, beating around, or even training, you cannot debate the comfort.
The Horizons are tubeless ready, so it's easy to run them with lower pressures—I do 50 to 60psi on straight pavement and down to 35psi or so on dirt—which makes for an extremely forgiving ride. The sidewalls and casing are super supple, too, which adds to the cushy feel. At the same time, they have proven extremely tough, taking on sharp, flint-style gravel, baby head–pocked forest roads, and rooted, technical single track, and I've yet to flat one.
I realize not all bikes will fit them. And even if the tires fit, you'll need new wheels to make them work. Which is to say, WTB has crafted a product that is extremely forward-thinking. But I'm convinced that, in time, the more people that try Road Plus, the more people will be permanent converts. It's tough to argue with a more enjoyable ride.
Lead Photo: JJAG Media