Ride Your Bike, Get Paid
Strava and Competitive Cyclist teamed up to give riders a $1 credit for every hour on the bike, but the program was literally too popular for its own good.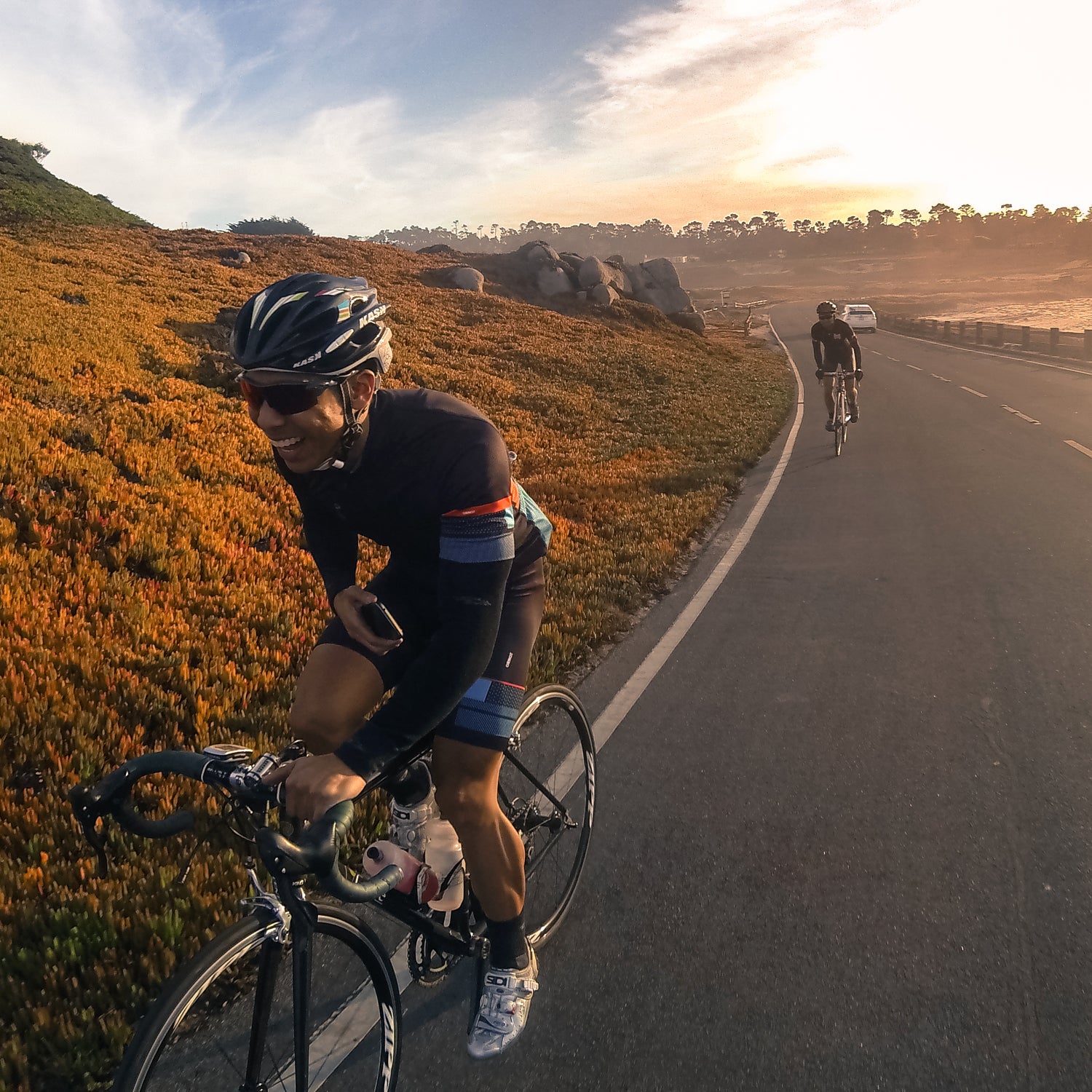 Heading out the door? Read this article on the new Outside+ app available now on iOS devices for members! Download the app.
Cycling is not an inexpensive sport. You can spend $10,000 on the bike alone, while the rest of the kit—helmet, shoes, jersey, and bibs—will easily set you back another $500.   
But it turns out cycling can pay at least one of your bills. Last week, two leaders in the digital cycling space— Strava, the popular activity tracking app, and Competitive Cyclist, the online retailer of specialty riding gear—announced a new partnership program called "You Ride, We Pay." 
The concept's simple: for every hour you spend on the bike (as recorded and verified by Strava), you'll receive a $1 credit to spend at Competitive Cyclist. Strava credits (which max out at 40 per month and don't roll over) are automatically sent to your account to be applied toward your next purchase.
"Working long hours, you cherish every ride you get to take," explains Noah Singer, senior product manager at Competitive Cyclist. "After speaking with friends and customers, we realized that if there was only a 60-minute window to get out, it was often passed up. We wanted to create a simple way to encourage everyone to take every opportunity they can to ride."
Cyclists are a connected bunch, of course, and the "You Ride, We Pay" program exploded faster than either company anticipated: over 20,000 people linked their Strava and Competitive Cycling accounts in just seven days. The level of interest blew all projections out of the water, and the companies were forced to end the enrollment period early. As of Tuesday night you can no longer register for the program. 
Did you miss out? Take a deep breath, spin a lap around the block, and sign up to receive news and updates on future programs. 
Meanwhile, the lucky ones should be stoked. Do the math: you can earn up to $480 per year! That's a lot of money for things like gels, bars, tubes, tools, socks, CO2 cartridges, lubricants, and all the other essentials you need as a cyclist. Of course, you might want to add some chamois butter to your shopping cart as well, considering how much saddle time it will require to take full advantage of the offer. 
Update: Not only is the You Ride, We Pay program closed to new enrollments, but it's also no longer issuing Strava credits as of Tuesday, April 21. A press release states that Competitive Cyclist will honor all credits earned to date, and that a revised program will be announced May 19.