Six New State-of-the-Art Bike Helmets
Lighter, more comfortable designs and high-end safety features make these helmets the best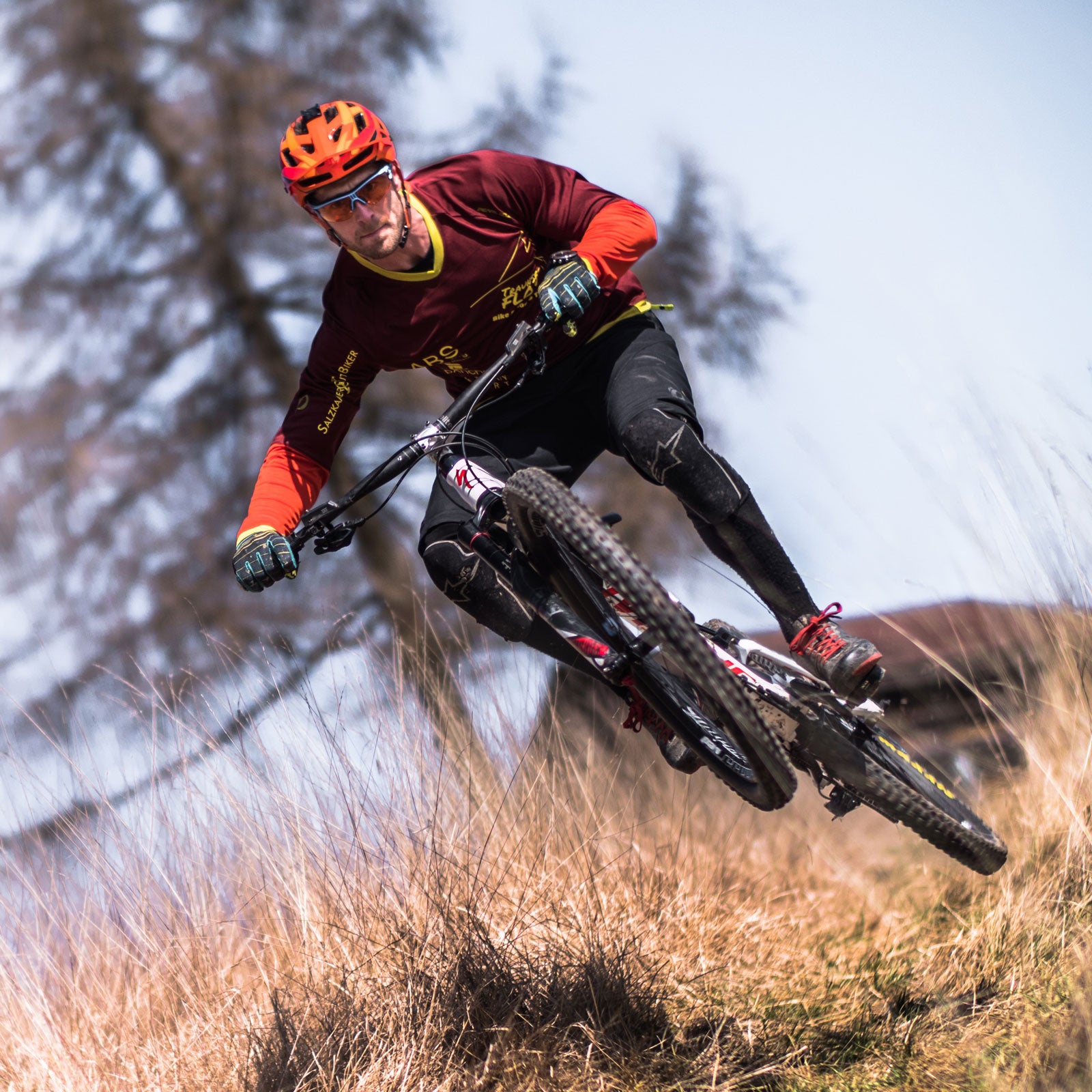 Thomas Schweighofer/Unsplash(Photo)
Heading out the door? Read this article on the new Outside+ app available now on iOS devices for members! Download the app.
Buying a cycling helmet can be frustrating because safety ratings use a pass-fail system, meaning if you can purchase it, it's technically as safe than any other. And yet prices range from $40 to $325. Why?
Performance features—such as aerodynamics, weight reduction, increased ventilation, thinner and more comfortable straps, and antibacterial padding—drive up the cost. Aesthetics are part of the game too, with better colors and graphics, nicer shapes, and prettier finishes on the high-end stuff. And in reality, safety levels can vary even among the helmets that pass the Consumer Product Safety Commission's (CPSC) test. Manufacturers are limited in what they can claim about protection because of standards and liability issues, but additional research and development goes into the top-shelf models.
That's why we often go for the costly helmets: they have some of the best features money will get you, such as multidensity foams, frame reinforcements, and systems to combat rotational forces. Researchers at Virginia Tech have launched an independent study lab to determine the effectiveness of these technologies. (If you're reading this, Virginia Tech, please put the following lids through their paces.)
So do you need to spend a fortune on a bike helmet? Perhaps not. Helmets are a bit like cars: just as a Toyota and a Maybach will get you to the same place, a $40 helmet and a $300 one will both protect your head. But I'd argue that, in the case of your most important asset, your brain, even the chance of improved protection is worth it, especially if the tech doesn't impair fit or comfort.
Here are a few of our favorite new helmets.
Road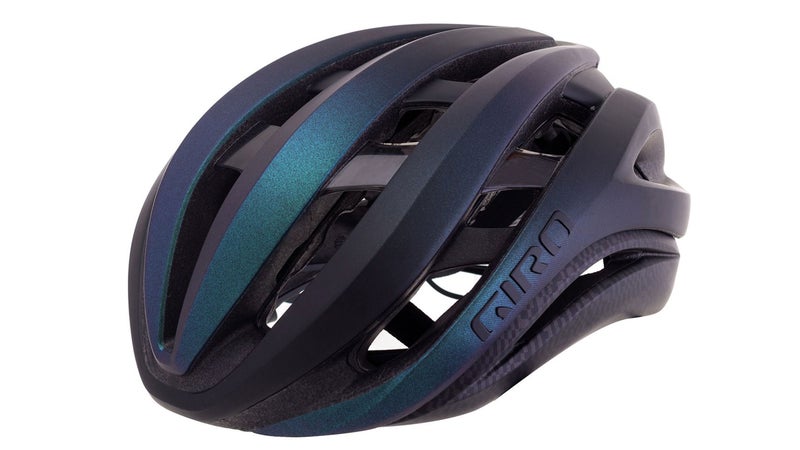 Giro Aether MIPS ($325)
I've never loved MIPS, not because I don't appreciate the Multi-Directional Impact System's claim to reduce rotational forces on the brain during a crash, but because the execution has always been a clunky, uncomfortable plastic layer between helmet and head. With the Aether, Giro has done away with the ungainliness by nesting one helmet shell inside another, connected by rubberized strings, so you have helmet foam against your scalp instead of the MIPS plastic shell. Giro calls it MIPS Spherical. Fancy names aside, it's one of the most ingenious pieces of engineering I've seen in ages because, despite the two shells, this is as light and airy as any single-shell model. Not only does the Aether offer MIPS protection, but it is one of the best-ventilated lids I've ever worn, and it tests better in the wind than Giro's own aero Synthe. It's light, too, at 267 grams. I'll admit I didn't want to like the Aether because of its price tag, but the design and detail are impossible not to appreciate. And those who can stomach the price can even customize their Aether with all manner of stripes, fades, and even leopard print.
---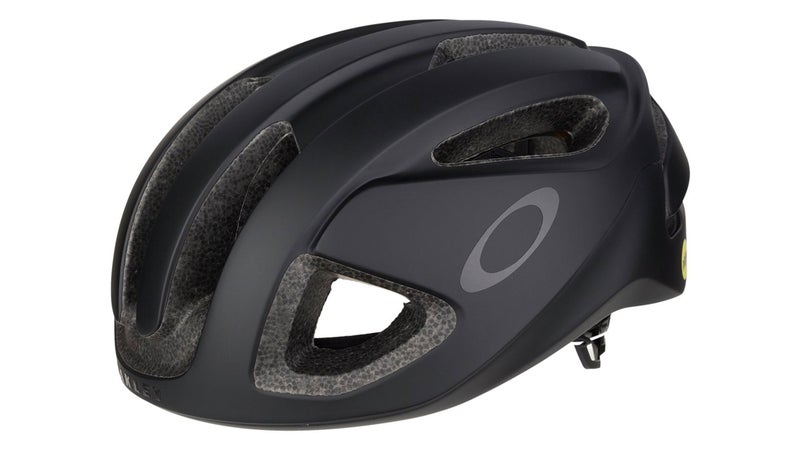 Oakley Aro 3 ($180)
Having dominated the cycling-eyewear market for a decade, Oakley took its time getting into helmets. The products are worth the wait. The Aro 3 has a Boa dial that tensions a dental-floss-thin cable around the brow for quick and accurate adjustments—something no other brand has done. This system provides the most comfortable fit of anything I've tried, and in the absence of the thick plastic bands that usually tighten around the back of your head, sunglasses fit happily. Oakley also carved deep channels into the interior of the shell that easily accommodate sunglass temples when you want to carry them on your helmet—no more achy skull from jamming your upside-down shades in where they don't belong. The Aro 3 is Oakley's climbing model, and it's passably light at 299 grams, despite a (svelte) MIPS layer. And while the vents aren't massive, they are well crafted and kept me as cool as any lid on stuffy New Mexico summer afternoons. The form is sleek and trim too, which testers with small heads especially appreciated.
---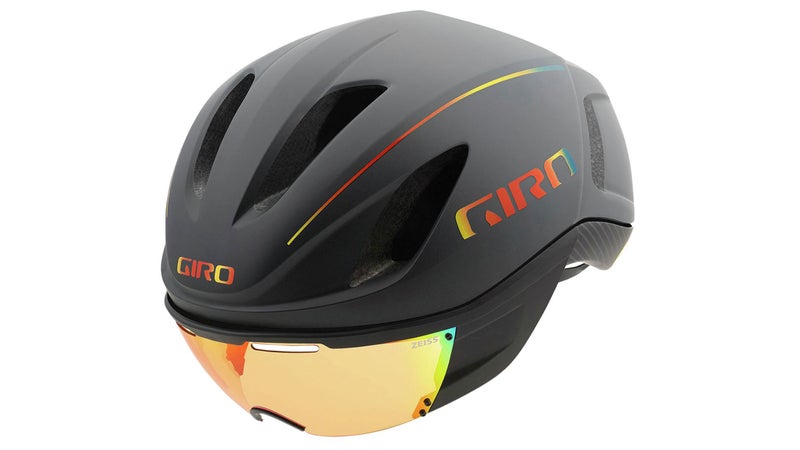 Giro Vanquish MIPS ($275)
If not for the Aether MIPS, the Vanquish would win my vote for helmet tech of the year. Giro launched the aero craze with its Air Attack in 2012, but after that helmet fell behind in the wind-cheating wars, the company came out punching with this new lid. It's more aerodynamic, much better ventilated, reasonably light at 314 grams, and, most important, it doesn't look like something Wayne Gretzky could have worn. There's MIPS protection, too. The best (but also aesthetically worst) part is the integrated mirrored Zeiss lens, which attaches via magnets for an uninterrupted, TT-style windscreen. If you consider that the price includes both helmet and sunglasses, it's not as exorbitant as it seems. The whole ensemble is a bit Tron: Legacy, but it's hard to argue with the coverage and the exquisite optics. You can either leave the lens at home or flip it upside down, where magnets hold it in place unobtrusively. While not for everyone, it's a no-brainer for tech geeks, triathletes, and those who dabble in time trials.
---
Mountain Bike
POC Tectal Race SPIN ($220)
An early user of MIPS technology, POC launched its own system to protect against rotational and oblique crash forces, called SPIN, late last year. In April, the company settled a lawsuit with MIPS over the technology. Regardless, the Tectal Race with SPIN is a home run of a lightweight mountain helmet that POC claims reduces many of the impact forces of its predecessor technology—minus the off-putting plastic interior layer. High-tech features aside, this is just a great off-road helmet, with a huge, adjustable visor that accommodates goggles up or down, a rubberized rear strap to keep the goggles from flying off no matter what, and a relatively trim figure and weight (370 grams). And despite the full-coverage rear lobe that wraps almost down to the hairline, it feels as light and unobtrusive as a dinky cross-country lid. It retains POC's pared-down aesthetics to boot.
---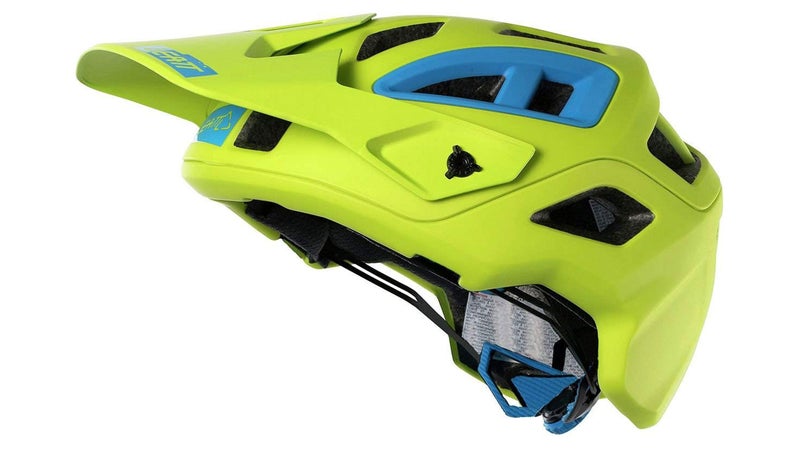 Leatt DBX 3.0 All-Mountain ($170)
Known for producing some seriously effective vertebra- and collarbone-cradling neck braces, Leatt seems like a great brand to trust for head protection. And indeed, the DBX 3.0 is a well-dialed helmet for a company that hasn't been making them for long. Like POC, this South African brand has its own, ahem, spin on protecting against rotational forces, dubbed 360 Turbine Technology. An array of soft, rubbery, half-dollar-size doughnuts on the interior of the shell are said to dissipate forces. (This is where we need independent appraisers like Virginia Tech to step in, because without testing, it's impossible to say whether this offers better, worse, or the same protection as SPIN and MIPS.) Regardless, the Leatt is probably the comfiest helmet here, with extremely thick, plush padding that confoundingly doesn't collect sweat. There's a fully adjustable, goggle-compatible visor, as well as an enduro version with a removable chin guard ($240), which has to be the best deal going in convertible protection.
---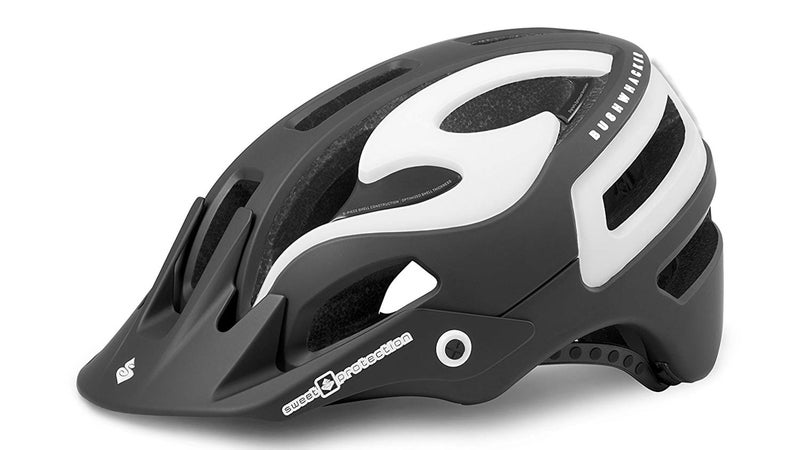 Sweet Protection Bushwhacker II ($190)
The thing I like most about the Bushwhacker II, its distinctive wave shape, is actually a function of the helmet's safety. Each segment of the five-piece shell sits over variable-density foams, crafted to deform under impact and dissipate energy so it doesn't reach your skull. Coverage goes almost all the way down to the nape of the neck, the visor is adjustable and removable, and ventilation is second to none for a lid of this size and weight (349 grams). Beyond looks and protection, this is one of the cushiest helmets I've worn, with thick padding that eliminates all hard spots (though tends to retain moisture, which may not be perfect for heavy sweaters). There are also MIPS ($220) and carbon MIPS ($270) versions, which add rotational protection and cut weight respectively. Though with those, you get the slightly aggravating yellow plastic liner.
Lead Photo: Thomas Schweighofer/Unsplash