The Spoke Word: Big Changes for Gary Fisher Bikes
Heading out the door? Read this article on the new Outside+ app available now on iOS devices for members! Download the app.
Your old Gary Fisher mountain bike might become even more of a collector's item. The legendary Fisher bike brand is simultaneously going away and expanding. That's the word from Trek, which has owned the Fisher brand since 1996.

Trek announced on Wednesday that instead of maintaining Gary Fisher as a standalone brand, it will now have a "Gary Fisher Collection" of Trek bikes. So instead of buying a Gary Fisher Superfly, you'll now be buying a Trek Superfly from the Gary Fisher Collection. Same bike; different name on the downtube.
"The move dramatically expands exposure for Gary Fisher Collection bikes, which will now be available in eight times more retail outlets around the world," Trek said in a press release.
It's more than just semantics. The Fisher brand has been reinvigorated in recent years by its command of 29er mountain-bikes and utility-bike segments. In order to avoid cannibalizing Fisher sales, Trek had stayed out of both categories. But because of various dealer agreements and distribution contracts dating back to before Trek even bought Fisher, only about one-third of Trek's U.S. dealers were carrying Gary Fisher bikes.

"In the U.S. alone, we have 1,800 trek dealers but had only 600 Gary Fisher dealers," says Gary Fisher Collection brand manager Travis Ott. "So we asked ourselves, how can we get some of the best stuff we're doing here out to the most people? We needed to streamline and simplify and make it easier for our dealers."
Fisher (the man, not the brand) says he's completely behind the move, especially since he'll now have access to the full force of Trek's engineering, sales, and marketing teams.

"I'm totallly excited," says Fisher. "It's like being in the driver's seat of a rocket ship, as far as the horsepower. You could argue that it would have been better to continue as standalone. But the reality is that it was a distraction, internally, to have the separate brands."
Likewise, Trek will now be able to use Fisher—legendary for both his enthusiasm and wealth of ideas—more broadly in both marketing and product development throughout the company.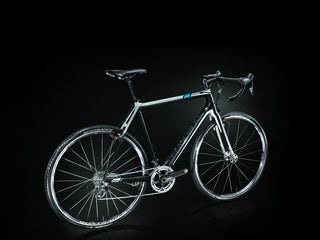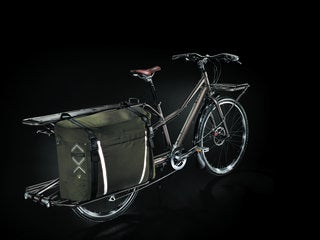 The new line, which has been in the works since last fall, will start hitting shops next month. The bikes will all be branded as Treks but will carry the Gary Fisher Collection logo, different graphics packages, and Fisher's traditional "Man's Best Friend" decal behind the bottom bracket. The lineup will include current Fisher models as well as an all-new Superfly hardtail 29er, an expanded line of utility bikes, and the Cronus CX, a cyclocross bike based on the Gary Fisher Cronus road bike that earned our Gear of the Year award this year.
"The brand has been realigned under Trek," says Ott, "but it's actually getting bigger."
John Bradley
Twitter: johnwbradley
Trending on Outside Online