Why You Should Spend at Least $250 on Bike Bibs
High-end bibs will literally save your ass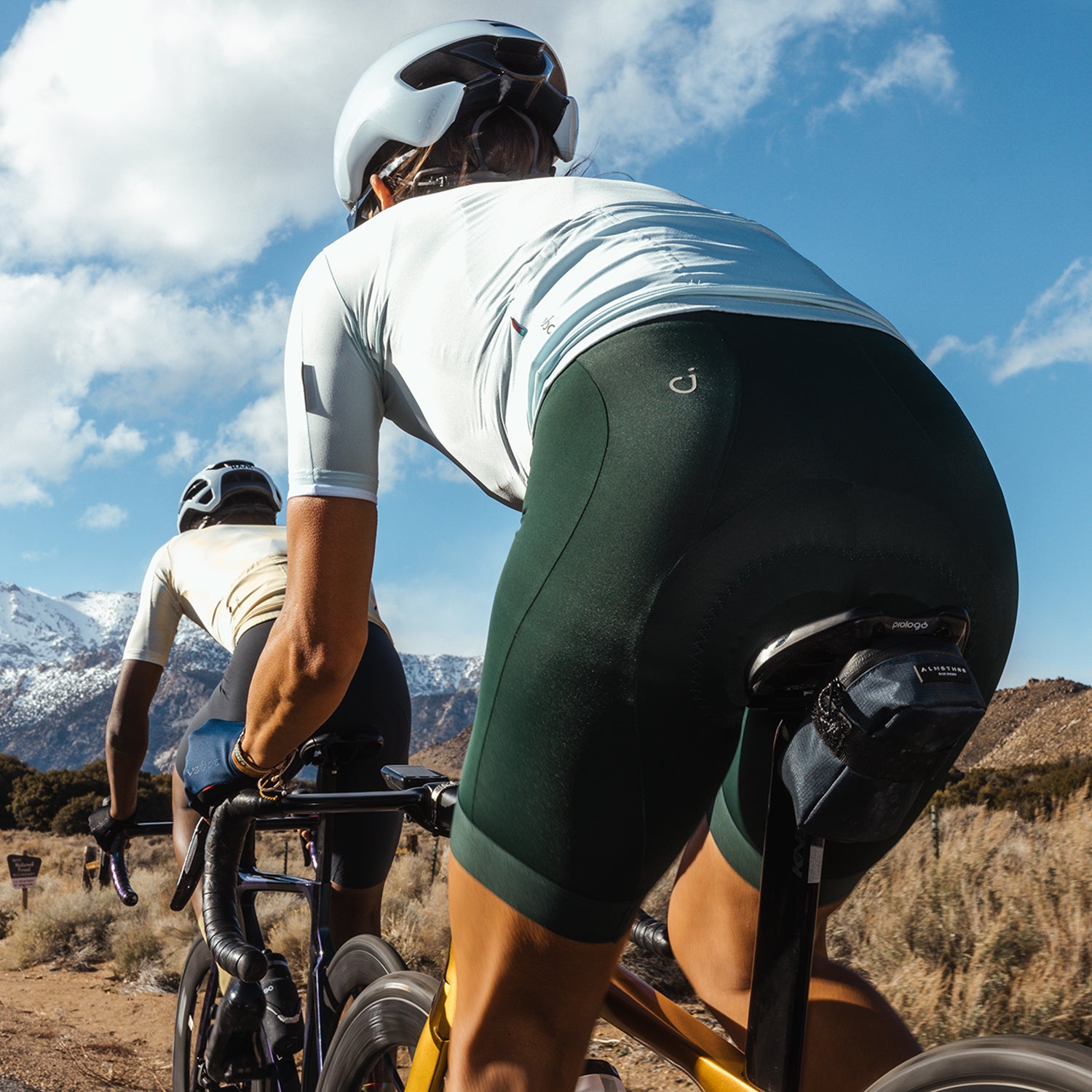 Courtesy Velocio
Heading out the door? Read this article on the new Outside+ app available now on iOS devices for members! Download the app.
Here at Outside we try to strike a balance when it comes to budget. On the one hand, we review pricey gear because people need to know what's new, exciting, and pushing gear development forward. On the other hand, we find more budget-friendly gear that's still well-made and won't destroy your savings account.
I'll warn you, however, that there's no balance in this review. When it comes to bike bibs, budget-friendly is your enemy. To get bibs that really do their job, you're going to spend a lot of money.
My testing suggests that you'll need to drop somewhere around $250, because bibs at this price point fit and perform better in every way, last longer, and keep you more comfortable no matter how long your ride. By wasting money on budget bibs, you're only inviting trouble in the form of chafing, an uncomfortable ride, and the need to reinvest in a new pair of budget bibs way sooner than you'd like.
What Makes $250 Bike Bibs That Much Better?
To be clear, the $250 mark is a bit arbitrary, but I've tested dozens of bibs from a variety of brands, and many of their quality bibs come in at that price point or more. $250 is what you'll spend, for example, on Velocio's Signature Bib Short, which, in my testing, is the doorway to great bibs. You can spend significantly more than $250 ($380 for this Rapha bib, for example), but for two and half Benjamins you get a bib that performs expertly and will never let you down.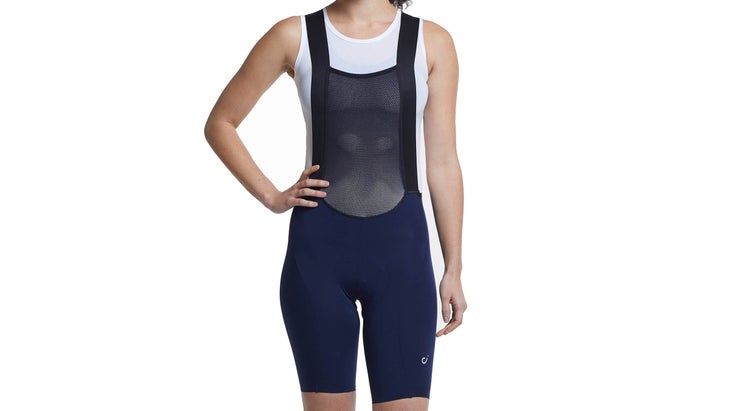 The bib's quality is revealed in three principal areas: pattern, chamois, and fabric.
Pattern
By pattern I mean how the bibs are shaped. Companies like Velocio spend an inordinate amount of time creating specific patterns for each size because they want them to fit in a specific way that cuts down on chafing and holds the chamois in exactly the right place.
If you try on a pair of lower-end bibs, you'll notice they're often comfortable on first wear. They're not too tight and easy to walk around in. It's just the opposite with Velocio bibs: these bibs are tighter, harder to get on, and pull your shoulders down so you don't want to stand up straight. All of this is on purpose, of course.
Velocio bibs are not meant to be worn standing up, but are designed, or patterned, to fit perfectly when you're sitting on a bike seat and resting your hands on the handlebars, in a hunched position. These bibs feel extra tight because they conform to the exact curvature of your body. There are some aerodynamic advantages to tight-fitting bibs, but, more importantly, the bibs fit tightly so that fabric never rubs you raw, even if you're out for a 100-mile bike ride that lasts more than six hours. With lower-cost bibs that don't fit quite as tight, there's always the risk that the material will rub back and forth across your skin or bunch up, and you'll be left with any number of hot spots that will ruin a ride.
Chamois
By creating a bib pattern that's well tailored, Velocio and other high-end bib makers also ensure that the chamois is perfectly placed. This creates a barrier between your sit bones and the bike saddle, allowing you to ride comfortably for hours at a time and eliminating friction in this ultra-sensitive area. Less expensive bibs I've tested often fumble this placement, and have left me with a sore or raw bottom after just 30 minutes on the bike.
Fabric
To ensure the patterns fit properly, Velocio also relies on high-end materials that have the right compression. They use an Italian Lycra that's pricey but is proven to conform to the body the way they want. That, and it lasts significantly longer than cheaper Lycra, so a pair of their $250 bibs will easily hold up for a couple years and not start to wear out.
I have a pair of Velocio bibs that are five years old that I still gladly use. These bibs don't have quite the same level of compression because they've stretched out over the years, but they're still great for commuting to work. Lower-priced bibs that I've tested often last one season and then have to be thrown away because they get in the way more than they help.
Other companies that make high-end bibs worth investing in include Maap, Rapha, Q36.5, Assos, and Castelli. Each of these brands uses different materials and their own patterns, but all of them understand how to make a bib that fits well and will keep you riding.
How To Care For Your Bike Bibs
If you are going to invest in expensive bibs, make sure to take care of them properly. If you ride with a saddle bag under your seat, ensure that it doesn't rub against the bib as you pedal because that could cause the bib to fray. When you're off the bike, make sure you don't sit on anything that will tear or pill the fabric when you sit down, like sharp edges or asphalt.
Most importantly, when you wash your bibs, try to wash them soon after your ride so that they don't fester. You can use regular laundry detergent, but wash them on a gentle cycle in cool water. And always, always hang dry your bibs because the heat from the dryer could damage the materials that the company has worked so hard to source, and the bibs will never fit the same again.
Lead Photo: Courtesy Velocio