4 Tech Trends from Cycling's Most Influential Trade Show
The future of bike technology was on display at the legendary Taipei Cycle Show
Heading out the door? Read this article on the new Outside+ app available now on iOS devices for members! Download the app.
Last week, editors from Pinkbike, CyclingTips, and Bicycle Retailer attended the Taipei Cycle Show to see the future of bike technology. We love going because it's a place for manufacturers, brands, and distributors to make deals—rather than a consumer show full of slick marketing presentations. Because products in the bike industry take a long time and a lot of coordination to come to market, this show has become an opportunity to get the inside line on what's coming down the pipe.
Between drinking too much bubble tea and driving go-karts way too fast, we toured some of Taiwan's best manufacturing facilities. We also met with some of the most influential people behind the scenes of the global bike industry.
In no particular order, here are a few of our takeaways from the show.
—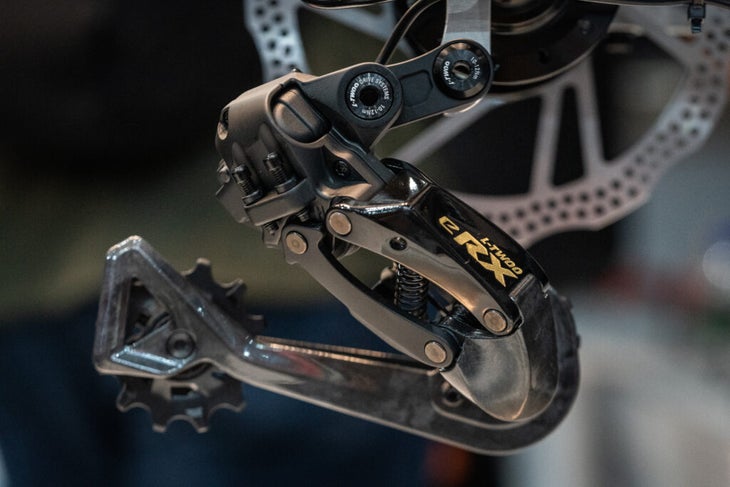 The Drivetrain Wars Are Here
Your bike's drivetrain is a delicate ecosystem of cranks, chain, rear cassette, and derailleur(s). That means big business in the world of original equipment. As a result, drivetrain manufacturers are competing harder than ever to be chosen as the parts that your new complete bike comes with.
SRAM's new electronic Transmission drivetrain system launched just before the show, and immediately took top spot in the world of premium drivetrains. (read our 1,000-mile review) But, under the surface, there are a host of alternatives simmering away, almost ready for prime time. 
Taiwanese brake giant TRP launched their premium EVO drivetrain system at the show, and our first ride impressions were very positive. On the other end of the spectrum, China's LTWOO electronic road groupset is incredibly inexpensive, and feels quite cheap if we're honest. Still, since the price was so low, industry interest in their product was palpable. They've got a mountain bike version on the way too. We also heard rumors that other, higher-end drivetrain manufacturers have electric groupsets coming later this year at Eurobike. 
Shimano's recently been granted a patent for an axle-mounted wireless, electric derailleur system. To us non-lawyers it looks quite similar to SRAM's Transmission system. Shimano's HG+ shifting technology is already incredibly good, so we wouldn't be surprised to see them introduce the next generation of XTR later this year with just a new rear derailleur/shifter/frame interface.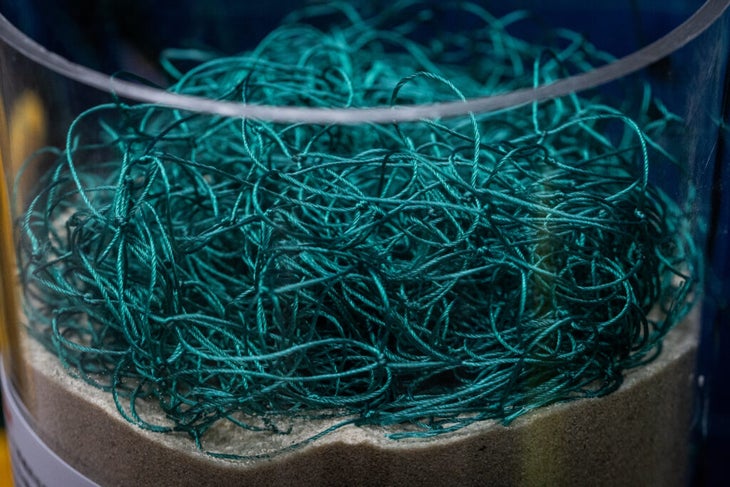 Sustainability Is Top of Mind
We can't buy our way out of climate change, but there were a number of brands attempting to minimize their impacts. Some of these efforts felt like greenwashing, hiding behind the idea that more bikes equals less cars, regardless of the waste that our industry creates. Others though, are good faith attempts to reduce cycling's impacts.
One especially interesting effort comes from tire manufacturer Maxxis's Seawastex program. It takes some of the 640,000 tons of fishing nets that are discarded yearly and turns them into bike tire casings. Nets that are lost or abandoned at sea entangle animals and damage ecosystems, and the alternative to recycling these nets has historically been burying or incinerating them.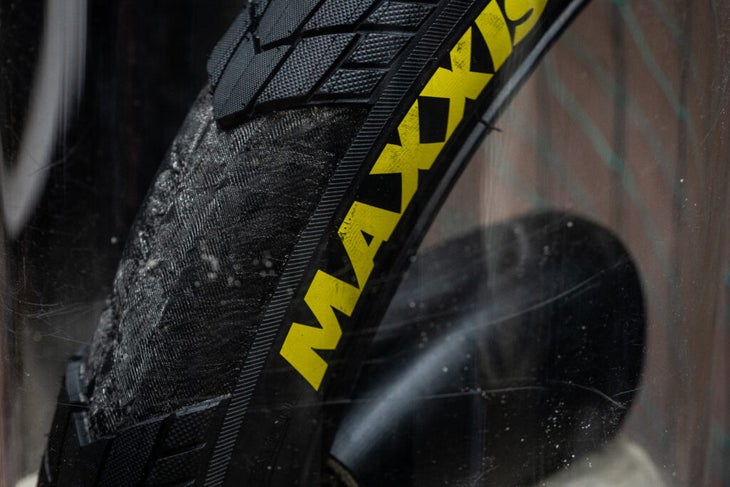 Maxxis depolymerizes these nets into nylon pellets, uses those pellets to produce high-tensile recycled nylon yard, and then makes tire casings with that yarn. This program will be rolled out through the year on select models in their hybrid and commuter bike lineup. 
Another fascinating development we saw at the show came from France, with Gouach's repairable e-bike batteries. Electric bikes dominate every trade show in cycling these days. While I'm excited about e-bikes as less impactful alternatives to cars, they still create a lot of waste. Alexandre Vallette, the founder of Gouach, has a PhD in physics on top of two masters in theoretical physics and aerospace engineering: needless to say, he has some ideas rattling around in his head about making e-bikes more sustainable. 
Most of the batteries for these bikes are made up of many standard 18650 cells. But, when one cell goes bad, it generally renders the whole battery useless. despite most of the other components being totally fine. Gouach claims they tested a huge number of "dead" e-bike batteries and 95 percent of the cells were fully usable. To address to this problem, the company created a system that can reuse those cells, and provide a platform to easily replace them in the future.
This was one of the most promising things we saw at the show. Several of the insiders we spoke to were keen on learning more, so hopefully the company made some deals and will build on that interest. We're hopeful that bike technology can play a part in making our lives less impactful on the planet in the future.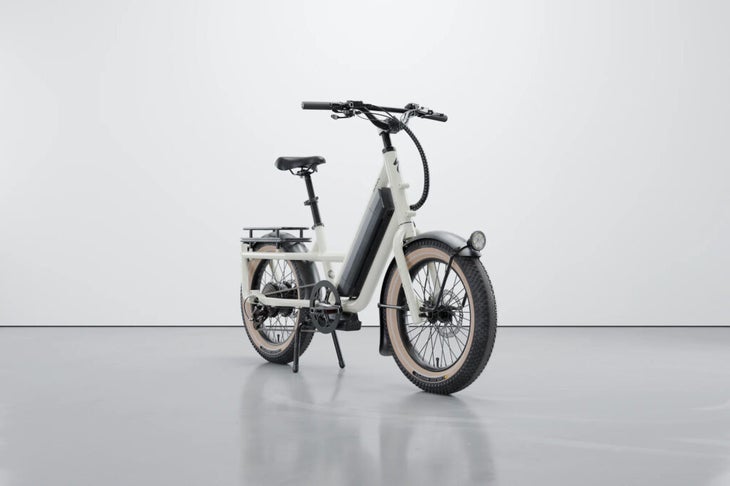 Brands Are Betting on SUV and Cargo E-Bikes
It's always interesting to see what accessory brands use to promote their products at shows. The goal is always to associate your products with the coolest bikes possible, and this year it seemed like people eschewed the usual sport-focused road and mountain bikes for fancy, electric SUV e-bikes and cargo bikes. Big motors, full suspension, racks and panniers, lights, etcetera. The obvious analogy is the SUVs and crossovers that "real truck people" roll their eyes at, but sell like absolute hotcakes.
I spent some time on Trek's Powerfly SUV e-bike a few years ago and I understand the appeal. Quick rip over to a meeting on the North Shore? No problem. Hit some singletrack while you're out? Absolutely. Grab some groceries on your way to pick up the kid from daycare? Don't mind if I do. Krista Langlois had glowing feedback after her time on a cargo e-bike, noting that for her it was "about bringing joy back into mundane activities."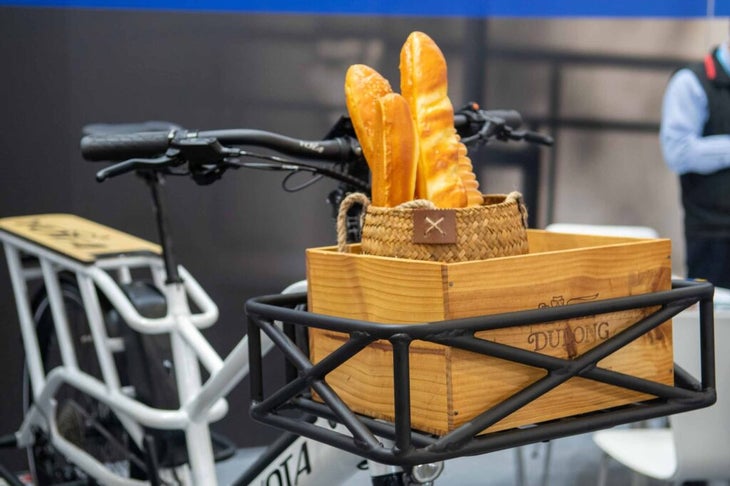 Almost every frame manufacturer was showing off open-model cargo bikes available for rebranding, and everyone was interested. These bikes may not be for the core cyclist, but the bike industry has latched onto them and it makes all the sense in the world. Yes, they're gear-intensive and expensive, but compared to the cars they're often replacing, they're easier to justify than yet another $10,000 aero road bike. We don't expect the onslaught to subside anytime soon.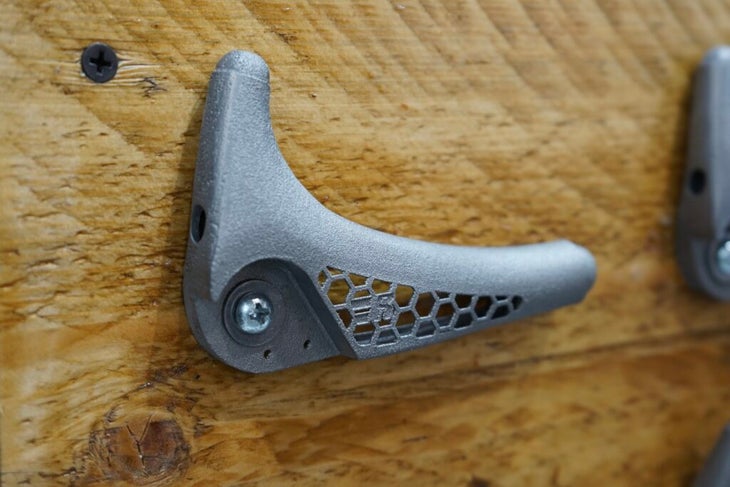 3D Printing Might Go Mainstream
Over the past decade, many high-end bike brands produced their carbon frames in China. But recently, carbon manufacturing has seen an exodus to other Southeast Asian countries, as brands attempt to circumvent various tariffs and cut costs. Carbon layups are human-labor intensive, and China's wages have gone up in comparison to other countries.
In the midst of this carbon manufacturing departure, we're hearing that many Chinese factories are investing in additive manufacturing technologies instead. Historically the domain of boutique brands like Bastion and Atherton Bikes, this development would make 3D printed titanium more accessible. The advantages of 3D printing bike frame parts like dropouts or lugs include less waste, and a much higher degree of customization. It means brands aren't locked into costly carbon molds or alloy forgings. It also allows them to test and improve their designs much more quickly.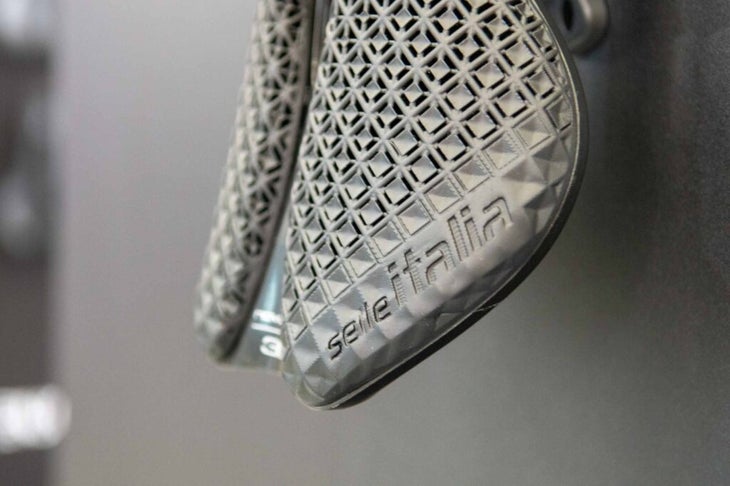 And it's not just 3D printed titanium that's got mainstream potential. California-based Carbon is a resin-printing powerhouse making high end, flexible 3D printed saddle covers for Specialized, Fizik, and now Selle Italia. We saw several companies at the show offering technology that produces very similar-looking results. I've been using a Specialized 3D printed saddle for a while on my XC bike, and I absolutely love it. It'd be fantastic to see similar products available at lower price points.
Other Items That Caught Our Eyes
A few of our other favorite things from the show:
Check out our complete coverage from the Taipei Cycle Show on our sister sites Pinkbike and CyclingTips.
Lead Photo: Pinkbike