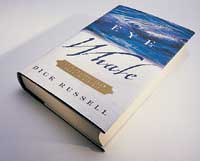 Heading out the door? Read this article on the new Outside+ app available now on iOS devices for members! Download the app.

Wildlife Wars: My Fight to Save Africa's Natural Treasures, by Richard Leakey and Virginia Morell (St. Martin's Press, $26). "Wildlife wars" is not an exaggeration. In 1989, when Kenyan president Daniel arap Moi named 45-year-old Richard Leakey the country's wildlife director, Leakey launched a bloody guerrilla war against elephant poaching. Already a larger-than-life figure, Leakey had surpassed his famous parents—paleontologists Mary and Louis Leakey—with his own extraordinary fossil finds, and by age 25 had become head of Kenya's National Museums. As wildlife director, he transformed a corrupt department into a well-trained army, supplying barefoot rangers with boots and replacing World War I-era rifles with night-vision equipment and semiautomatic weapons, and in a brilliant public relations ploy convinced Moi to set fire to millions of dollars of confiscated ivory. Written with Virginia Morell (author of the Leakey family biography Ancestral Passions), his memoir is tensely gripping in its account of Kenya's tribal politics and in its matter-of-fact description of the mysterious 1993 plane crash in which he lost both legs. Still enmeshed in politics, Leakey occasionally pulls punches. But the former wildlife director makes a compelling case that Kenya's problems are the world's: "Kenya has set aside land that amounts to nearly one-quarter of its total area, yet it is expected to shoulder alone the expense of preserving its wildlife. . . Anyone who wants to see elephants and lions continue to roam free must share in the costs." —Caroline Fraser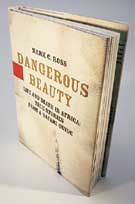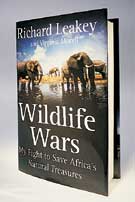 Dangerous Beauty: Life and Death in Africa: True Stories From a Safari Guide, by Mark C. Ross (Talk Miramax Books, $25). On March 1, 1999, camping with two couples near southwestern Uganda's Bwindi Impenetrable Forest, an area renowned for its mountain gorillas, American safari guide Ross came up against the most lethal predators he'd ever encountered. At dawn Hutu rebels took Ross, two of his clients, and 13 other tourists hostage in an attempt to destroy gorilla tourism in Uganda (a country the rebels blame for supporting Tutsi rule in Rwanda). By nightfall, eight tourists, including Ross's clients, had been butchered with machetes; the rest were freed to carry back the message that "all of Africa. . . was a war zone." Ross frames his book with the ordeal but devotes the rest to explaining why "the continent remains the love of my life," in anecdotes told with beguiling affection for the unpredictability of humans and animals: of being charged by a rhino "with a tiny, tiny baby. . .so small it looked like a warthog," of four lions lounging on an embankment, "eight huge paws hanging." His memoir moves well beyond the tragic events that inspired it to give a visceral sense of Africa's ambiguities. —C.F.

The Botany of Desire: A Plant's-Eye View of the World, by Michael Pollan (Random House, $25). This summer's greenest best-seller asks a delightfully provocative question: What if, after 10,000 years of agriculture, humans are the ones who have been domesticated by the very plants we sow? The thought hit contributing Harper's editor Michael Pollan in his garden as he planted potatoes. Watching a bumblebee gather nectar, he realized that we farmers are merely "one of the newer bees in Darwin's garden," one more animal species unwittingly seduced by plants to help them reproduce. The flower had in effect trained the bee to disperse its pollen; the potato, with its buttery interior, had lured the farmer to choose it over another spud. Pollan traces this rich coevolution through four human desires: sweetness (in the domestication of the apple), beauty (in Holland's 17th-century tulip fever), control (in the genetically modified potato), and intoxication (in our appetite for marijuana). The lesson for us human worker bees, he writes, is to recognize ourselves as "the objects of other species' designs and desires." Or, "Did I choose to plant these potatoes, or did the potato make me do it?" —Elizabeth Hightower



Eye of the Whale: Epic Passage from Baja to Siberia, by Dick Russell (Simon & Schuster, $35). Eye of the Whale is a tour de force of environmental journalism. A writer turned conservationist who led the 1980s fight to save the Atlantic striped bass, Russell follows the threatened California gray whale's migration from Baja to the fertile Bering Sea. Mixing natural history with political reportage, he explores the strange relations between humans and the coastal leviathans, from commercial whaling massacres when "the sands had flowed crimson" to today's famed "petting whales" of Baja's San Ignacio Lagoon, who swim up to fishermen's skiffs for back scratches. But it's when Russell, author of The Man Who Knew Too Much, turns his inquisitive eye to the creature's day-to-day subsistence that his writing shines. "Imagine us opening wide to engulf a dinner of dust mites," he writes of a whale retracting its horse-size tongue to suck crustaceans through its baleen. Environmental tomes like this are usually downers—the animal goes extinct, the sanctuary gets strip-mined—but fate gave Russell a happy ending. The fight to save San Ignacio, a main nursery for the whales, ended last year when then Mexican president Ernesto Zedillo canceled plans for a salt factory in the lagoon. Russell's doggedly researched book is a fascinating animal biography and a savvy primer on how threatened species really get saved. —Bruce Barcott


BY OUR CONTRIBUTORS:
The Tapir's Morning Bath: Mysteries of the Tropical Rain Forest and the Scientists Who Are Trying to Solve Them, by Elizabeth Royte (Houghton Mifflin, $25). Longtime correspondent Royte offers a natural history of the rainforest researcher in this entertaining study of Panama's Barro Colorado Island, a subject she covered for Outside in 1993.
Trending on Outside Online