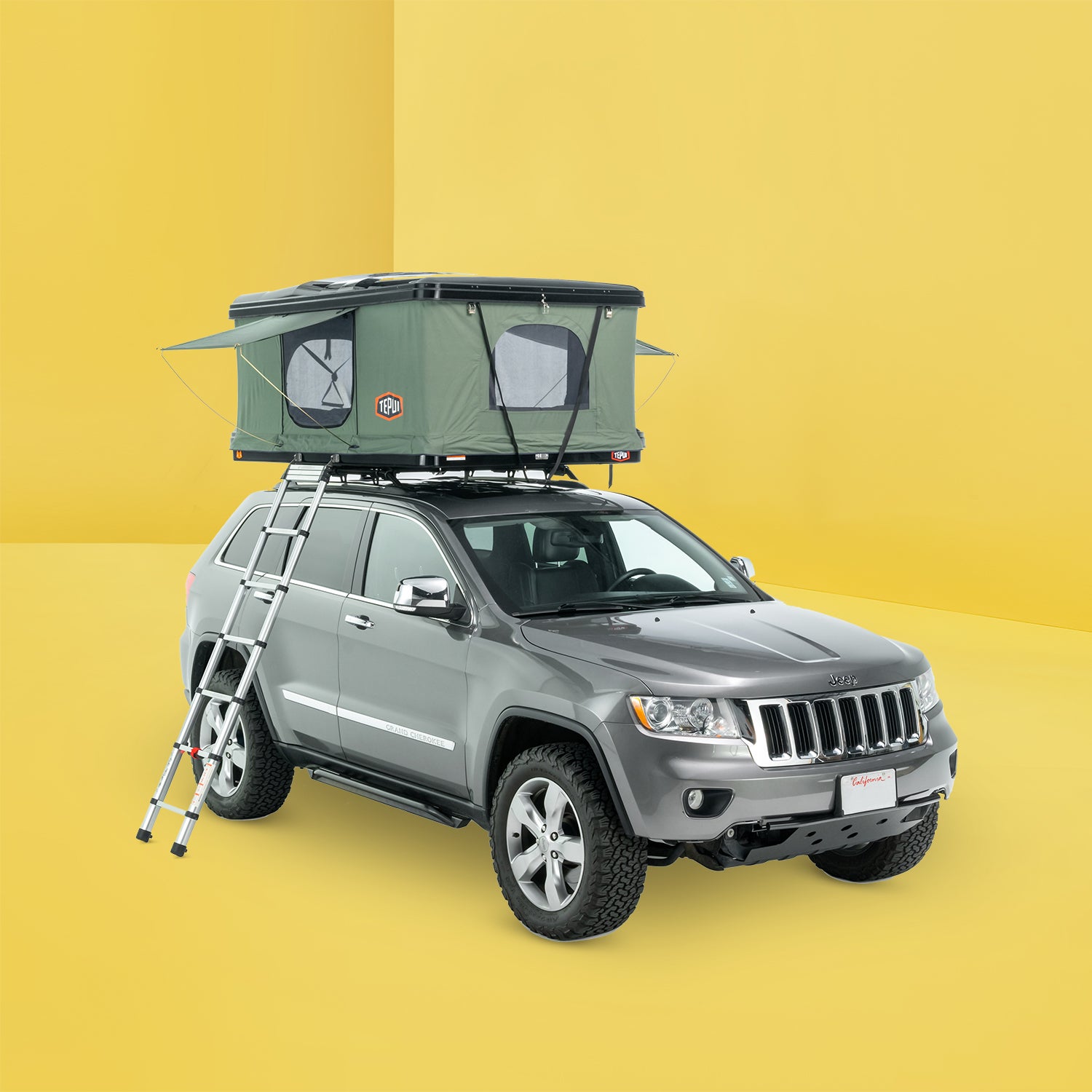 Inga Hendrickson
Heading out the door? Read this article on the new Outside+ app available now on iOS devices for members! Download the app.
To the casual observer, rooftop tents look like the hottest trend in camping. Instagram is awash in images of folks living their best sheltered lives on comfy mattresses safely shielded from the elements by thick, durable fabrics. That said, it isn't all pretty pictures and fire emojis. Some of the tents are heavy, a hassle to set up, and about as aerodynamic as a billboard on your roof. The latest generation solves all that.
Tepui HyBox ($2,895)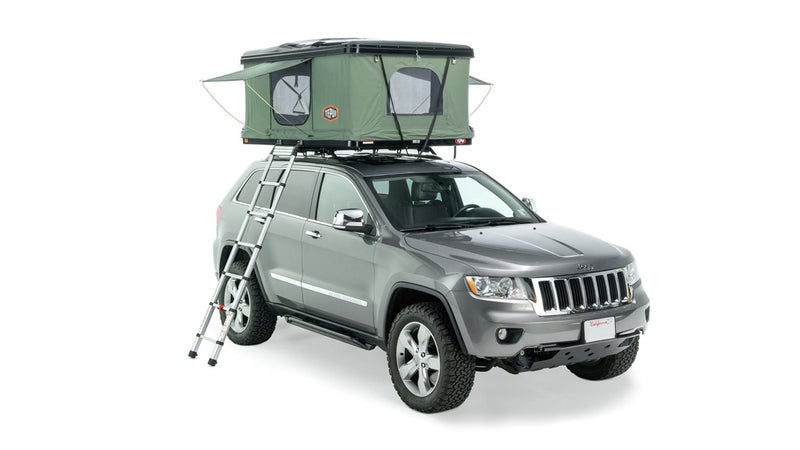 Take the Tepui HyBox, a prime solution for anyone who drives a medium-size vehicle and finds themselves torn between a rooftop tent and a cargo box. When you're on a camping trip, release the front and back latches to reveal a basic pop-up hard-shell tent with a three-inch foam mattress that comfortably holds two. If you're not planning to sleep in it on a given weekend, zip out the canopy and remove the mattress to create a 23-cubic-foot box for transporting gear.
---
GFC Platform Camper ($6,450 and up)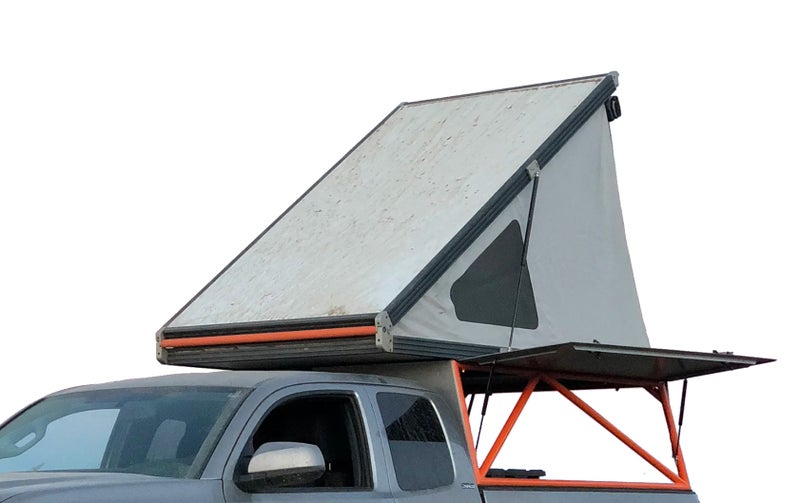 The biggest innovation in years comes from Go Fast Campers, a Montana-based company. If you have a pickup, the GFC Platform Camper reimagines the hard-shell tent by combining it with a standard truck topper. The tent sits over the bed on a frame of 1.5-inch steel tubing. You climb into it from the zippered door above the tailgate, and lockable panels on the sides of the frame swing up for easy access to the truck bed. At 275 pounds, the Platform is the lightest system of its kind, and for truck owners there's no better option.
---
GFC Rooftop ($3,499 and up)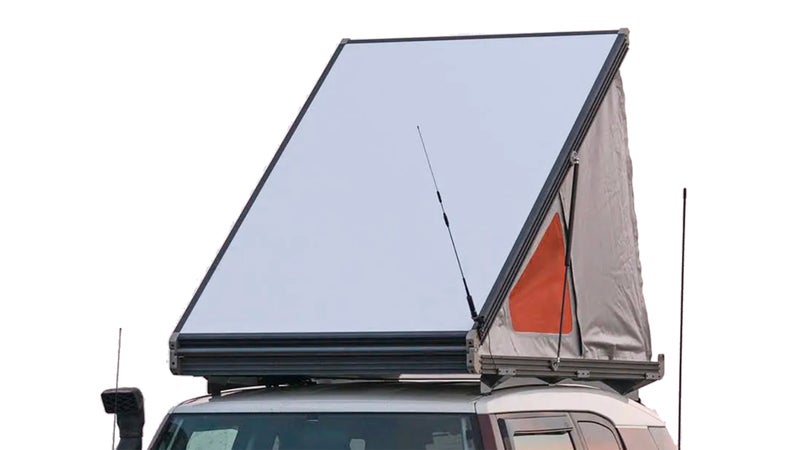 If you don't have a truck, consider the 135-pound GFC Rooftop. A design triumph in its own right, it features a whopping four feet of head space. At six inches when closed, it's the slimmest hard-shell roof tent on the market. It also features an aluminum track on top that allows you to mount gear racks. Of the shelters we tested, the Rooftop was the fastest to set up and break down, thanks to a simple pin-based latching system.
---
iKamper X-Cover ($3,199)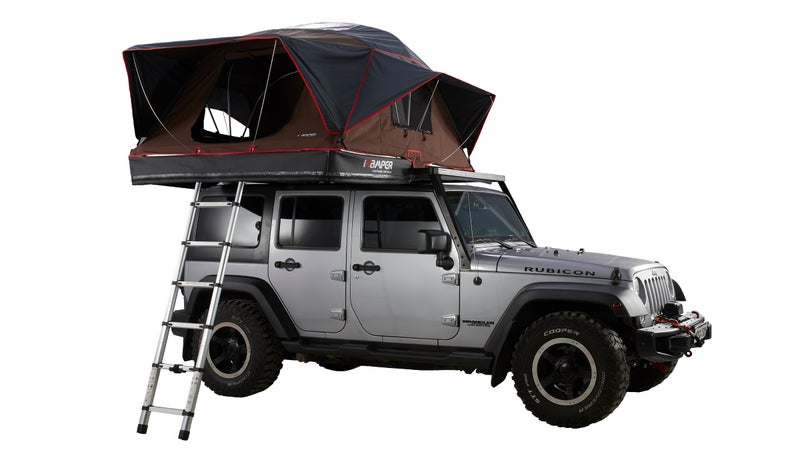 Need to accommodate a family of four? The iKamper X-Cover has the most interior space of any tent we tried. An innovative design ditches the most awkward aspect of many other soft-shell roof models, which involves unzipping a bulky weatherproof cover that fits over the tent when it's folded up. The X-Cover eliminates the need for that feature by using the floor as a built-in hard case. It protects the tent from the elements when it's closed, then flips open and unfolds to reveal the soft tent body.