Pitch This: 5 Alternatives to the Tent
Yes, it's possible to abandon the stakes, poles, and fly. Tuck into these alternatives next time you need some shut-eye outdoors.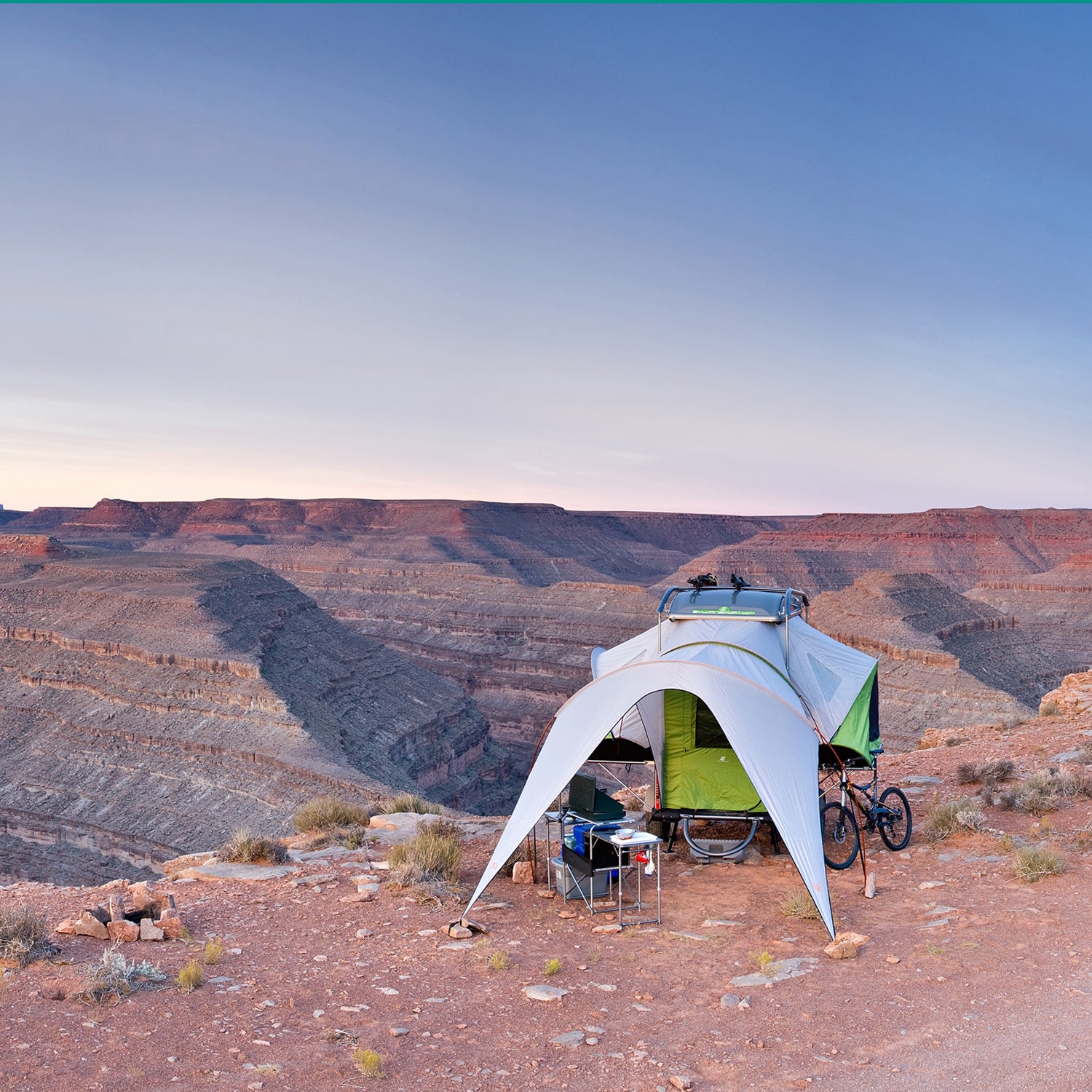 Courtesy of John E. Powell/Sylva(Photo)
Heading out the door? Read this article on the new Outside+ app available now on iOS devices for members! Download the app.
Yes, tents are an institution in the gear shed, but (gasp!) they're not always the best option. Dozens of alternatives exist, many of which weigh less, are more comfortable, or simply work better in certain conditions. With camping season now in full swing, it may be time to try something new and leave the pitching to baseball.
Sea to Summit Escapist Tarp Shelter ($199)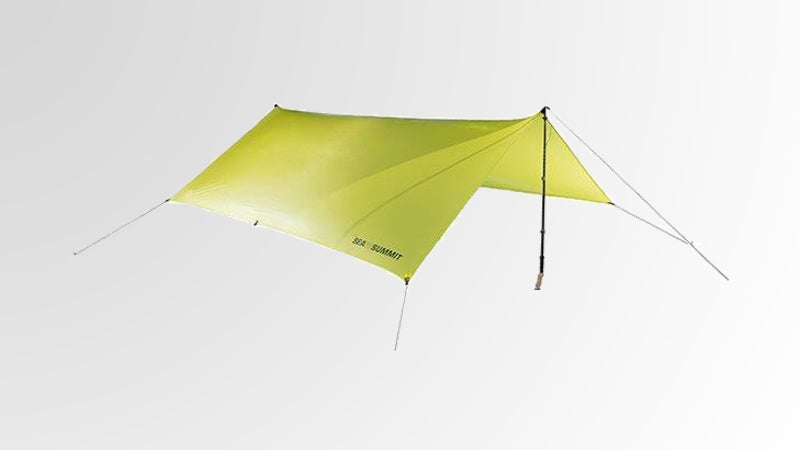 Pros: Hikers obsessed with ultra-light options (and Boy Scouts) caught onto this secret a long time ago: With a good roof, you don't need a floor. A tarp is lighter, easier to set up, and can be used in most bad weather situations.
Sea to Summit's Escapist would surely get the Boy Scout seal of approval, weighing in at just nine ounces. It's waterproof and has eight tie points to ensure stability even in windy conditions. It can be pitched with hiking poles or without, and the company offers a few minimalist mesh shelters that fit under the tarp if you need protection from mosquitoes. 
Cons: In a severe rainstorm, you're going to get wet. 
---
Therm-a-Rest LuxuryLite UltraLite Cot ($219)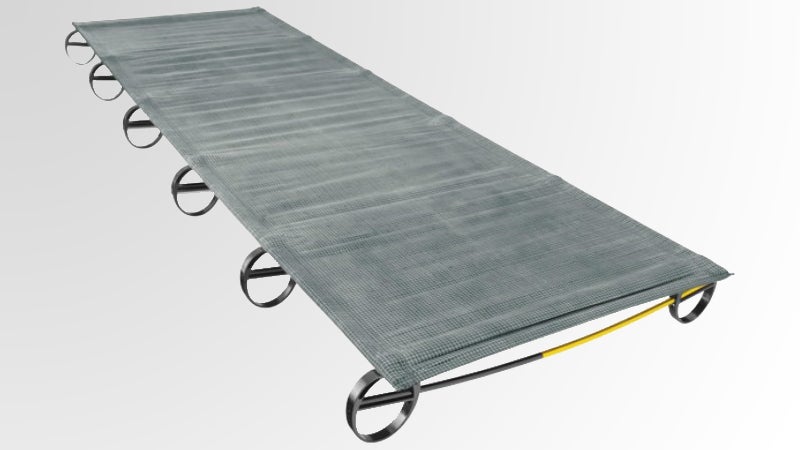 Pros: Sleeping under the stars is the most romantic part of camping. But you'll need good weather, the right campsite, a killer view—and the proper bedding. 
While sleeping on the ground is always an option, cots add a level of comfort that turns a good starry night into a great one. But temporary beds are typically clunky and they're rarely portable—or durable—enough for backcountry travel.
Therm-a-Rest aims to reconcile cot complications of the past with its LuxuryLite line, which is easy to set up, sturdy, and light enough to toss in a backpack. The low-profile cots can hold up to 325 pounds and will keep you four inches above the ground.
Cons: The LuxuryLite UltraLite still weighs about as much as a plush inflatable pad. And you're going to need great weather if you plan to use the cot without additional shelter over your head.
---
Black Diamond Spotlight Bivy ($219)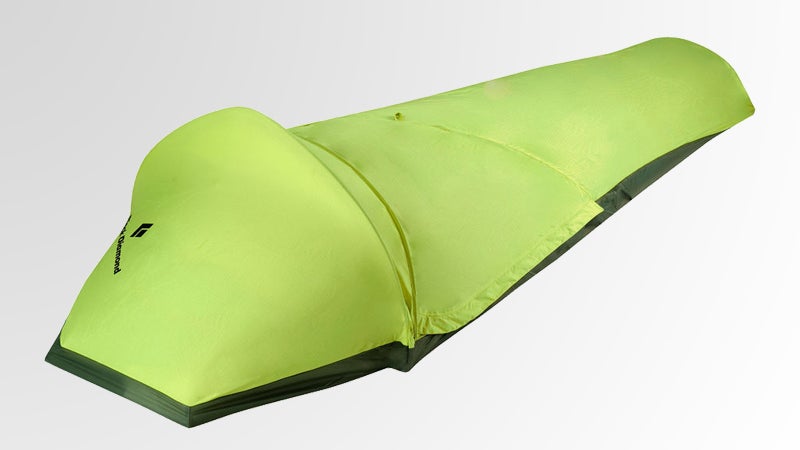 Pros: There's something inherently adventurous about the ability to throw down your sleeping bag, whip out your bivy sack, and crash just about anywhere. On the side of a mountain? Sure. Suspended on a big wall? No problem. Bivy sacks are one of the most versatile shelters you can buy. 
Black Diamond's Spotlight Bivy solves the traditional bivy problems (condensation on the inside and no headroom) with a single hoop pole that keeps the shell material from rubbing on your head and dousing you with raindrops. There's also a large mesh panel with a zip-over awning for increased ventilation.
Cons: Bivy sacks are small and will limit movement. If you toss and turn in your sleep, you might find feel a tad confined. 
---
Clark Vertex Hammock ($599)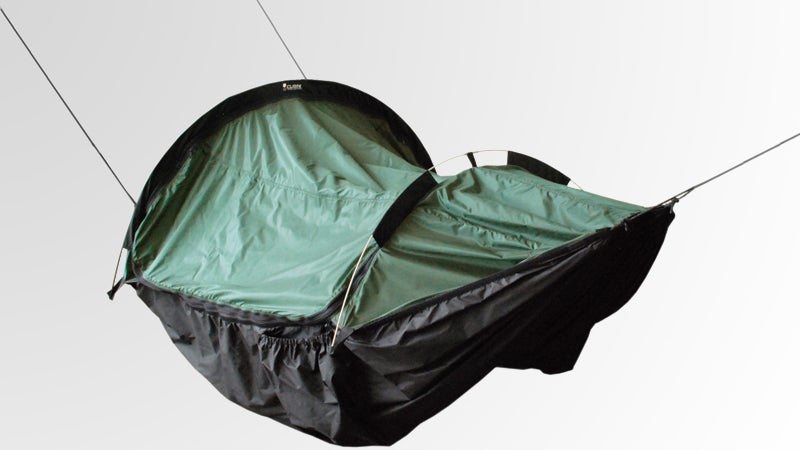 Pros: Like ultra-light backpacking, duck hunting, and coffee brewing, hammock camping has its own fanatics. And for good reason. Hammocks are light, easy to set up, and comfortable. And in recent years, there's been a big movement to improve the classic design.
Clark Outdoors has risen to the challenge, designing innovative two-person, four-season hanging shelters that resemble bunkers more than hammocks. Features include insulating pockets, a waterproof rainfly, mosquito netting, and an integrated hanging system that can hold more than 300 pounds.
Cons: Some people don't sleep well in the curve of a hammock. And, no matter what, you're going to have trouble hanging one of these things in the desert.
---
Sylvansport GO Trailer ($8,495)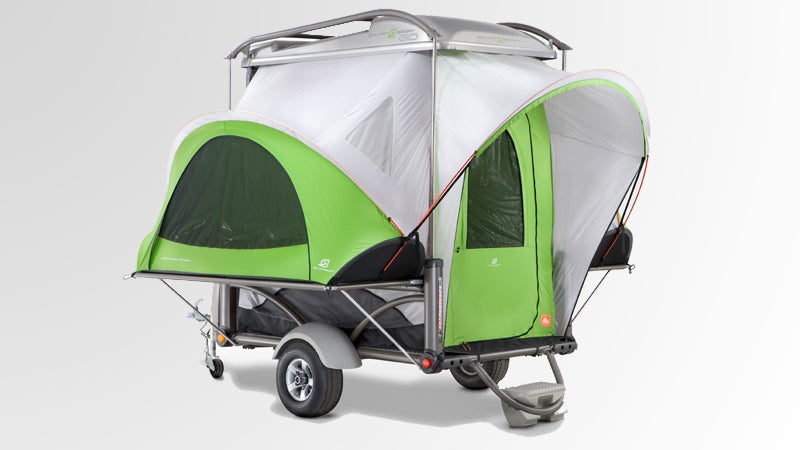 Pros: Tent trailers sit on the lavish end of the blue-collar-camping-equipment spectrum. Yes, they offer some comforts you won't get in a tent, but they're typically utilitarian, not luxurious.
But Sylvansport aims to change that. The company has revamped the tent camper, ditching the usual hard-shelled, canvas-walled pop-ups. The GO features a fold-out aluminum frame and a rip-stop polyester shell. When not in use, the tent folds neatly on itself and the trailer can be used to haul gear.
Cons: Though the GO has 13 inches of clearance, you won't get too far off the beaten path towing one of these trailers. And the price tag may have you running for shelter in your much more affordable tent.
Lead Photo: Courtesy of John E. Powell/Sylva
Trending on Outside Online