The Rules for Borrowing My (And Anyone Else's) Camping Gear
How to keep getting outdoor equipment for free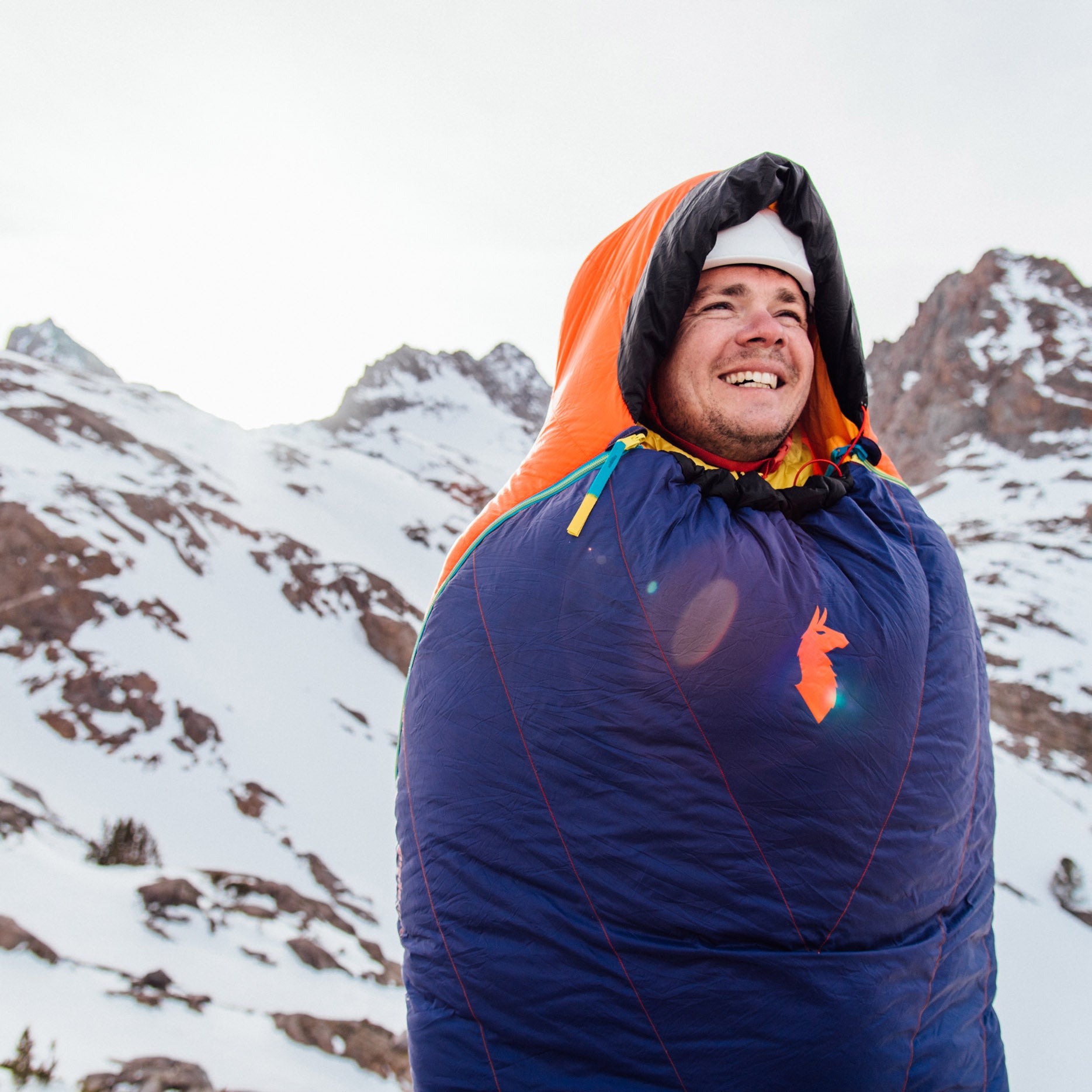 Heading out the door? Read this article on the new Outside+ app available now on iOS devices for members! Download the app.
Loaning other people camping gear is one of the proudest traditions of the outdoor world—when the loanee treats the equipment with respect. Take this recent instance. I just set up a tent that I'd lent a buddy: it wasn't covered in mildew, wasn't torn, and wasn't full of pine needles, which was a nice surprise. But it was missing its stakes. Something I didn't think to check before throwing it in the back of my truck and taking off for Washington.
Nearly every time I loan friends something, something like this happens. So (without naming names), here are the rules for borrowing my, or anyone else's, camping gear. Hopefully this can make the system work better for all of us. 
#1. You have to dry it out when you get home.
I know it didn't rain. I know setting up a tent in your apartment is a pain. I know you're an incredibly important person, one so busy that you can't possibly visit REI to obtain your own camping gear. But, if you want to borrow mine, you still have to set everything out to dry, for at least 24 hours, as soon as you get home. 
You see, the human body releases water vapor as you breath and sweat. And not only does this moisture accumulate inside sleeping bags, sleeping pads, and in tents, but it contains gross bacteria that will grow in dark, wet conditions like those inside, say, a stuff sack. A tent with mildew on it is a ruined tent. And that can be avoided simply by setting it out to dry in the sun, as soon as you get home, for a day or so. Do that for tents, sleeping bags, sleeping pads, and any clothing, etc.
#2. I'll wash it myself, thank you.
It's my stuff, it's expensive, and I take care of it. That's why you want to borrow it. Down bags, jackets, and even rain jackets can (and should) be washed, and other stuff can be cleaned by wiping it down with soap and water. But doing that requires specific detergents and careful selection of washer and dryer cycles. Because it can be ruined if you don't get that stuff right, I'd prefer to handle cleaning it myself. I know I'm going to have to do that when I agree to lend it to you, just say thank you. 
#3. Never force anything.
I get it, tents, backpacks, camp chairs, and tools like folding bow saws can get a little complicated. But, I'll let you in on a secret: they're designed to work. If you find yourself exerting an undue amount of force on something to get it set up, you're setting it up wrong. If you find yourself using muscle to make something work, stop what you're doing, back up a few steps, and think about how it could work differently. 
Often, you'll find illustrated tent setup instructions inside the stuff sack. And pole tips are commonly color-coded with their anchor points, just to make them that much easier to install the right way around. Try and setup the tent or whatever for the first time during daylight, in decent weather. That might mean you need to practice at home.
#4. If you get pregnant in it, you can keep it.
Yes, this really has happened. Luckily it turns out two-person mummy bags make great shotgun wedding gifts. 
#5. Be careful with the zippers.
In pursuit of light weights or low costs (the two rarely converge), the zippers are the weak links on most outdoor gear. They should run smoothly, without requiring much force. If they don't, they're stuck on something. Carefully examine the problem, and gingerly try to fix it. When in doubt, a little lube can help. I assume you're carrying some. 
#6. It's okay if you break something.
Just tell me about it. Most camping gear is pretty fragile stuff; it can and will rip, tear, shatter, and pop. That's just what happens when it gets used, and I have reasonable expectations about that. I use my stuff too, and I won't expect you to cover the cost of something just because it failed on your watch. Wear and tear during my tenure probably contributed to it. But what I don't want to happen is to find out it's broken the next time I take it out, and need to rely on it.
#7. Keep all the parts together. 
OK great, you brought me back my tent, backpack, stove, and rain shell. But the poles were in the backpack, the rain fly was loose, and the stakes were nowhere to be found. That's a hassle for me because I have to dig out everything and re-pack it before I can store or use it. And I'm scatterbrained, so what will probably end up happening is that I'll just grab the tent bag the next time I need it, and not discover the rain fly is AWOL until it starts raining. Save me the hassle, and store everything where it's supposed to go—where you found it. 
#8. Yes, you can leave me some weed. 
But please don't make it a surprise. If you want to say thank you with a bud, I'd appreciate it, but don't leave that bud in a pocket somewhere, skunking up my stuff. The same goes for food wrappers, lip balm, sun screen, or anything else that has an odor or can leak. 
#9. Bring it back. 
Can whoever has my REI Hangtime chairs please bring them back? I vaguely remember loading them into someone's car, but for the life of me can't remember who. In the meantime, I'm sitting on the ground. 
Lead Photo: Chris Brinlee