What's the best way to purify and filter water in the backcountry?
What is the best method, gear, and brand for water purification in the backcountry. Would you recommend a water filter, a pump, or something like Steripen, or just water purification tablets or even a mixture of both? Nick Bangor, ME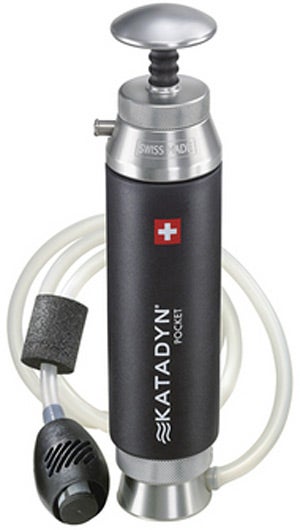 Heading out the door? Read this article on the new Outside+ app available now on iOS devices for members! Download the app.
We're talking about two different things here, filtering, and purification. Filtering is aimed at removing relatively large living things (parasites) such as giardia. Purification is another step, aimed at killing things that filtering can't catch (viruses).
Pocket Water Filter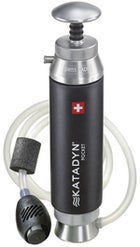 Pocket Water Filter
In many backcountry areas, particularly in North America, filtering alone remains adequate. For that, get something such as a Katadyn Pocket Water Filter ($320) or the MSR MiniWorks EX ($90). They have a little different construction (the Katadyn has more steel for durability) but similar specs in terms of what they remove. They'll get rid of bacteria and protozoa including giardia and cryptosporidia. The MSR has a carbon filter that also eliminates chemicals including pesticides, industrial pollutants, iodine, and chlorine.
To go to the next step, add some purifying solution such as Katadyn Micropur Tablets ($14 for 30). They're basically chlorine tablets that kill viruses, bacteria, and parasites. Filtering still is effective because it cleans the water, but for a minimalist solution the tablets alone work. So will something like the Steripen ($80), which creates a UV light that kills bugs and viruses. But it requires batteries, so that can be an issue, and an expense; it uses CR123s, which go for as much as $7 a piece, depending on what volume and brand you buy.