Gear Guy
It's Time You Bought a Sleeping Bag Liner
The simple silk cocoon is a key piece of gear when the temperature starts to drop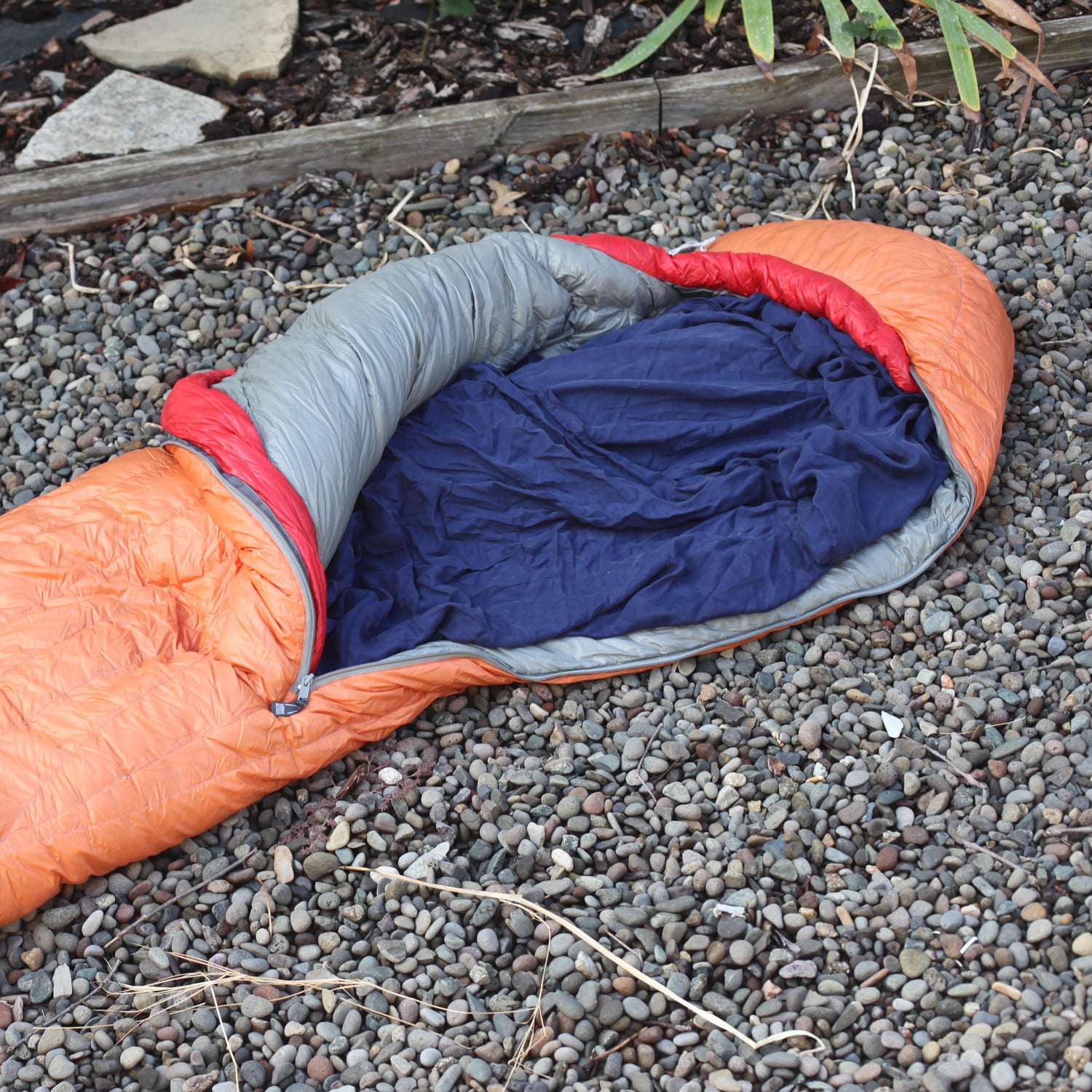 Heading out the door? Read this article on the new Outside+ app available now on iOS devices for members! Download the app.
It snowed in many of the West's mountain ranges this week, but that doesn't mean camping season is over. In fact, early fall is one of the best times to backpack.
Before you head out, though, you'll want to make some gear adjustments. Make sure to pack a puffy jacket, plus a stove for hot meals. You should also consider one of my all-time favorite pieces of gear: the $100 Yala Original Opening Dreamsack, a silk liner that will add ten degrees to your sleeping bag's temperature rating and packs down smaller than a Granny Smith apple. It lets you turn your 30-degree bag into a 20-degree version without having to buy a specific model just for the colder months.
Now, a Dreamsack will not turn your three-season bag into a true winter camper, but it will help you sleep comfortably if there's a soft freeze at night, and it's particularly great for the big temperature swings you might encounter in fall. Even when the days are still relatively warm—making it too hot for both the liner and the bag when I first go to bed—I'll climb into the Dreamsack liner and wrap the sleeping bag around my feet. Then, as the temperature drops during the night, I pull the bag up over the liner. It's just like apparel layering, but with silk and down. The Dreamsack is equally helpful during the rest of the year: On the hottest summer nights, I'll use it as a stand-alone sleeping bag. The silk provides just enough warmth and keeps the bugs off.
The liner is also helpful for general travel. When I fly or road-trip by myself, I often end up in a hostel or in a friend's living room on a questionable couch or mattress. I always sleep a little easier when I have the Dreamsack acting as barrier.
The only downside: Silk is fragile, so I always hand-wash my liner. I once tore a three-inch gash after I caught the material in a zipper but was able to fix it with some Gorilla tape. Just be careful and it will last for years.
Like the idea of a liner but don't want to spend $100? My first sleeping bag liner was a twin-sized cotton bedsheet that my mom folded in half and sewed together. It wasn't as warm as the Dreamsack, got funkier more quickly, and didn't pack down as well, but it still got me through many cold nights as a river guide and several months dirtbagging through South and Central America. That thing went in the trash as soon as I plopped down cash for my Dreamsack, but it was a lifesaver at the time.
Lead Photo: Joe Jackson