10 Essential Tools for Off-Roading
The stuff you need to have in your 4x4 at all times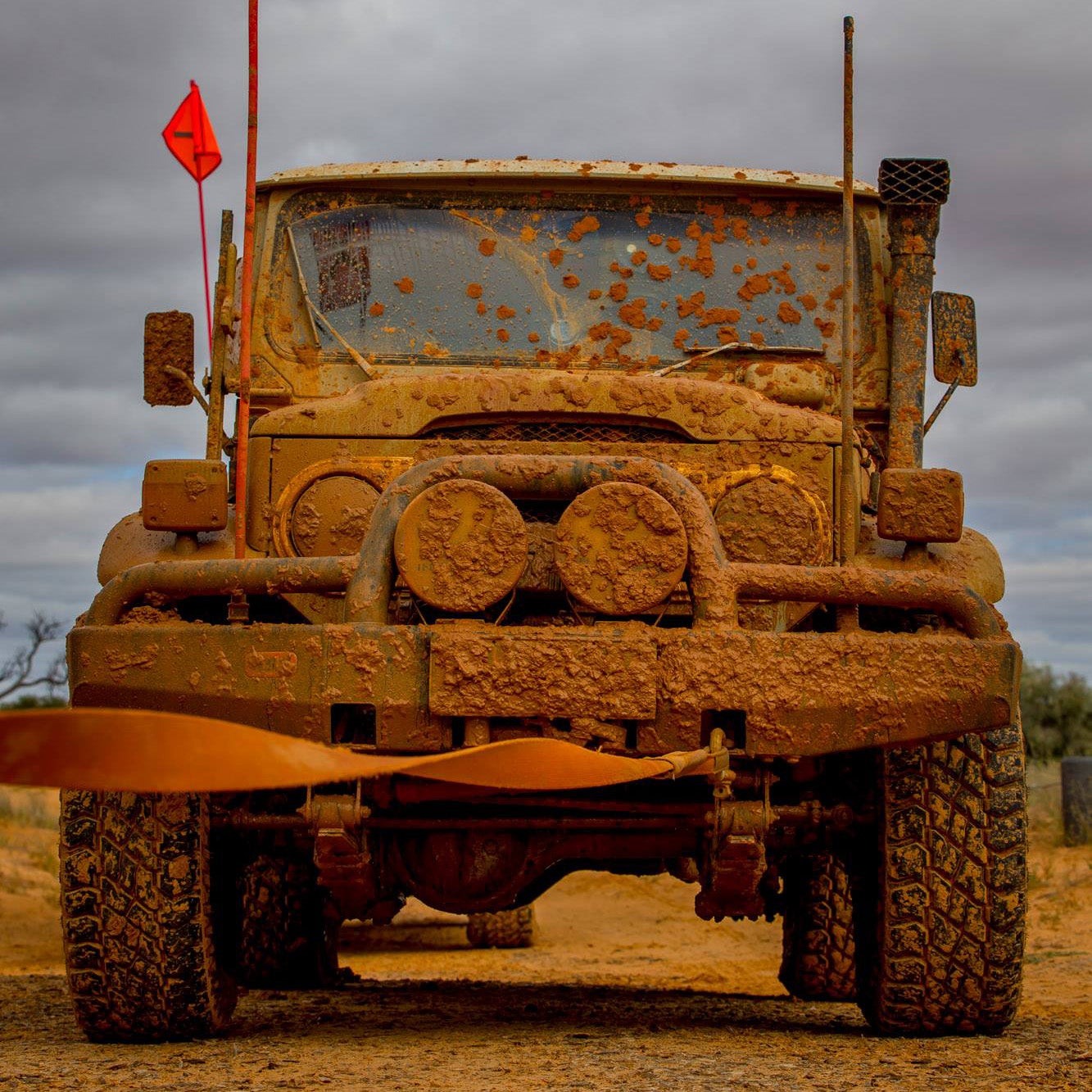 Heading out the door? Read this article on the new Outside+ app available now on iOS devices for members! Download the app.
This weekend, I'm leaving my usual Land Rover behind to go on an off-road adventure in the new Ford Raptor with former Camel Trophy competitor and legendary adventure writer Robert Young Pelton. That means I need to think a little harder about what to bring along: what needs to come out of my truck and get stowed in the bed of the loaner. This is the stuff we'll need should we get stuck, break down, or run into any other common problems. That means it's the stuff you'd need, too. 
---
Recovery Kit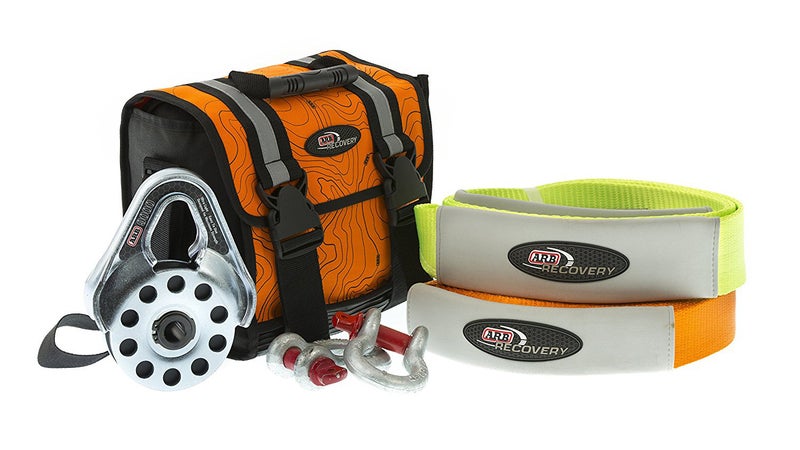 The stock Raptor doesn't have a winch, so we'll need to rely on another vehicle to get us out if we get stuck. The easiest way to do that is with a snatch strap and a couple of shackles. 
For the snatch strap, you'll want a minimum breaking strength that's three to four times the weight of the vehicle you intend to use it with. Made from nylon, these straps are designed to stretch, reducing the momentary loads on your vehicle's recovery points, and to help add a little extra tug to your tow, as you overcome whatever the vehicle is stuck in. 
Three-and-a-quarter-ton shackles are appropriate for connecting one end of the strap to the appropriate recovery point on each vehicle. When attaching the shackle to the strap and recovery point, tighten the pin fully, then back it off a quarter turn. This allows the necessary flex to take place without damaging the threads. 
Your recovery kit should be stored securely within easy reach of the vehicle's driver's seat. The nature of getting stuck is unpredictable: you could lose access to doors, windows, or your trunk. At the very least, keeping the kit somewhere handy will minimize the amount of mud-wading you have to do.
ARB sells a quality all-in-one recovery kit, complete with a handy storage bag. 
---
Work Light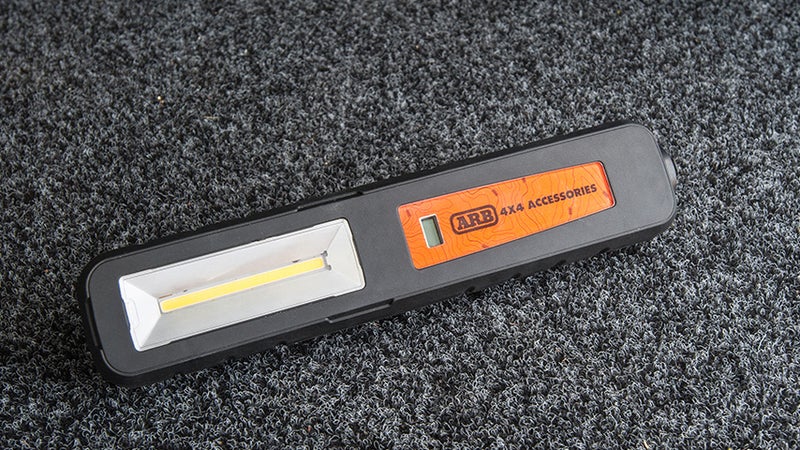 Getting out of a problem on the trail is time consuming. You need to prepare to be out after dark. A solid work light will allow you to see what you're doing as you effect a recovery, repair, or even just air your tires back up. 
ARB just released a really nice LED work light fitted with both magnets and hooks, making it easy to position for hands free use, whether you're working outside your vehicle or underneath it. Two modes provide a clean flood of light in 300 lumens for six hours (low) or 600 lumens for three hours (high). It charges from your vehicle or home outlet. 
---
Maxtrax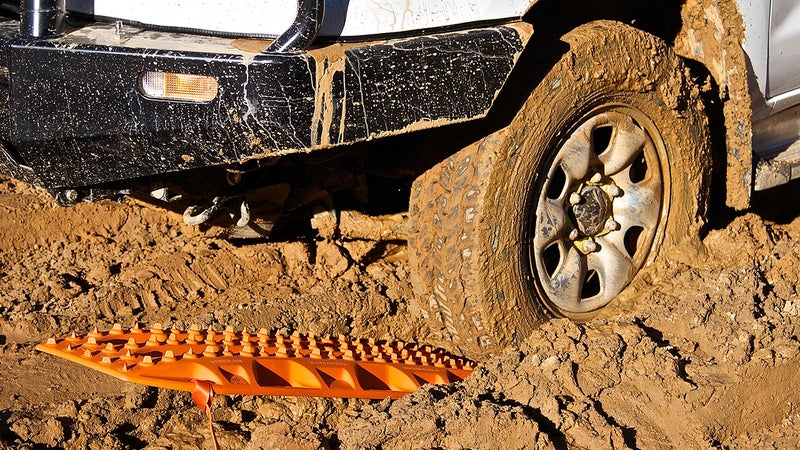 Using a winch or snatch strap involves massive forces: failure could be deadly. The safest bet is to simply drive out of a situation that's got you stuck—no other vehicle necessary. That's where Maxtrax comes in. 
The nylon recovery boards also double as shovels: if you can't place them under your tires and drive out, you can use them to excavate your wheels. Or just use them to dig a fire pit or latrine in your new base camp. And you don't need to be driving a 4×4 or going off-road to benefit from them. They work just as well in the snow and on the road as they do in mud or soft sand off of it. 
---
A Couple Old Boards
Need to repair a tire? A solid wooden board will give you surface on which to place your jack, making that process much steadier. You can also use a couple boards to chock a tire, preventing your truck from rolling. 
---
Tire Repair Kit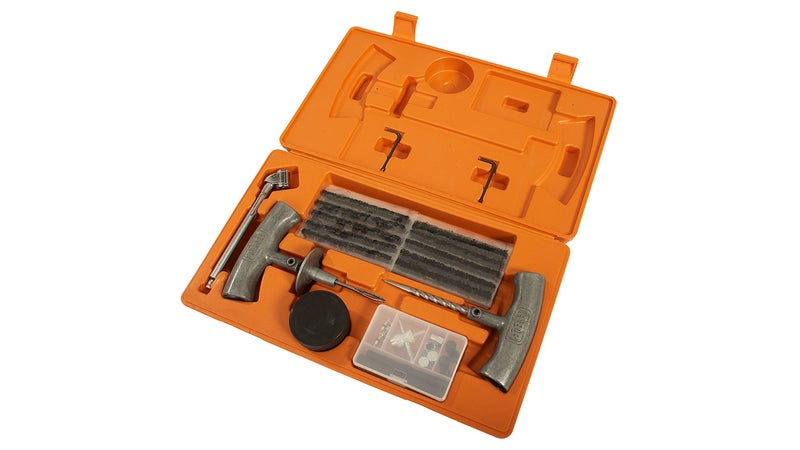 Not only are tires the most important component on your car, they're also the most frequently damaged. Everyone should carry a complete tire repair kit in their vehicle, whether they're going off-road or staying on it. Learning to use one is easy. 
ARB makes the best kit, complete with new valves and dust caps. I add a can or two of Fix-a-Flat to make small, quick repairs that much easier. Combining the kit's rope plugs with Fix-a-Flat is also a good way to brute-force those tricky repairs. 
---
Air Compressor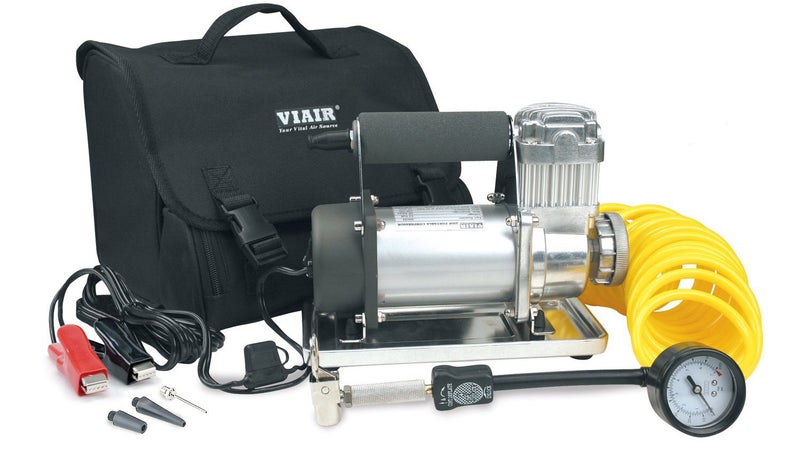 The easiest way to add traction off-road is to drop the air pressure in your tires. Twenty PSI is a good all-round figure for any vehicle. On standard equipment, you can go as low as eight PSI in soft sand, snow, or mud. Just watch out around rocks and other obstacles; the lower your pressure, the more you risk damaging your wheels. 
Of course, if you drop air pressure, you need to be able to bring it back up to drive on the road. A quality air compressor will be able to do this relatively quickly, without over heating. Look for one that connects to your battery with alligator clips—the ones that plug into cigarette lighters tend to blow fuses. You'll also want an air hose that can reach from your battery to all four wheels. Thirty feet should do it. 
The cheapest possible compressor you can rely on, and which won't take a decade to inflate a big truck tire, is the Viair 300P.
---
Jump Starter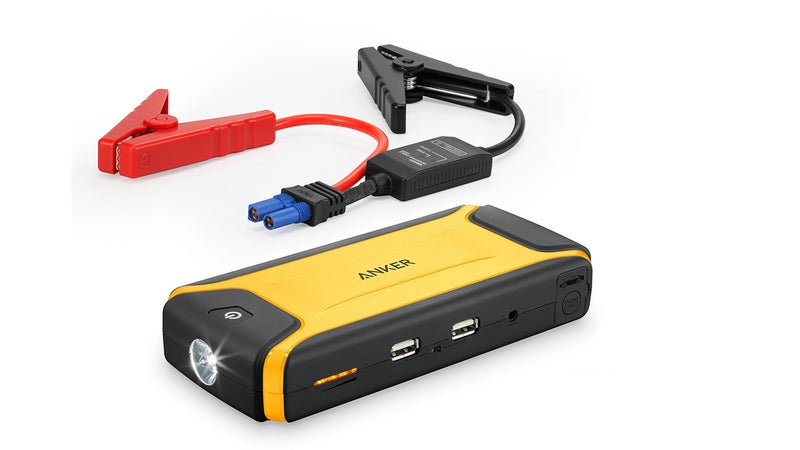 You don't need to rely on another vehicle to jump your own anymore. A simple, affordable, high-capacity lithium ion battery pack will do the trick. As a bonus, it'll charge off your cigarette lighter and can provide portable power for your phone and other gadgets, too. Just make sure you keep it charged: leave one in your trunk unloved for a year and it won't be ready when you need it. Everyone should carry one of these. 
---
Hand Tools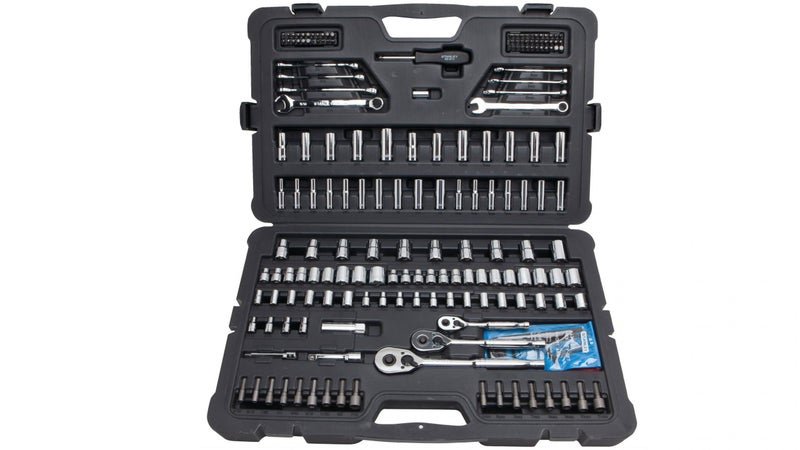 You'll want a comprehensive selection of wrenches, drivers, pliers, all that good stuff. Even if you don't intend to work on your car during a trip, the vibrations and bumps can rattle stuff loose easily. Having a toolkit along will empower you to deal with problems as they arise.
Stanley makes a passable kit that stores in its own case. 
---
Work Gloves
All the work described above is hard on your hands. Especially when you have to do it in the wet, in small spaces, in the dark, and around sharp edges. Fortunately, adding protection and grip is easy. You'll want a pair of heavy duty, leather-palmed gloves for winching. For everything else, no one has yet designed a finer work glove than the humble Mechanix Original. 
---
Navigation
Knowing where you are and where you're going using a paper map is a real pain when you're off-road. Often there are multiple trails running in similar directions and it can be genuinely difficult to tell which one you're on or need to get to.
Make this easier on yourself with a quality off-road navigation app, which will track your progress in real time and allow you to easily figure out which way to go. There's a few out there, but Hema Maps Explorer is the best. Run it on your phone or a GPS-enabled tablet, then mount it where you can see it using a Ram Mount. 
Lead Photo: Offroad Images