Indefinitely Wild
The 2019 Ford Ranger Is the Mid-Size Pickup to Beat
Move over, Tacoma. There's an all-new Ranger in town.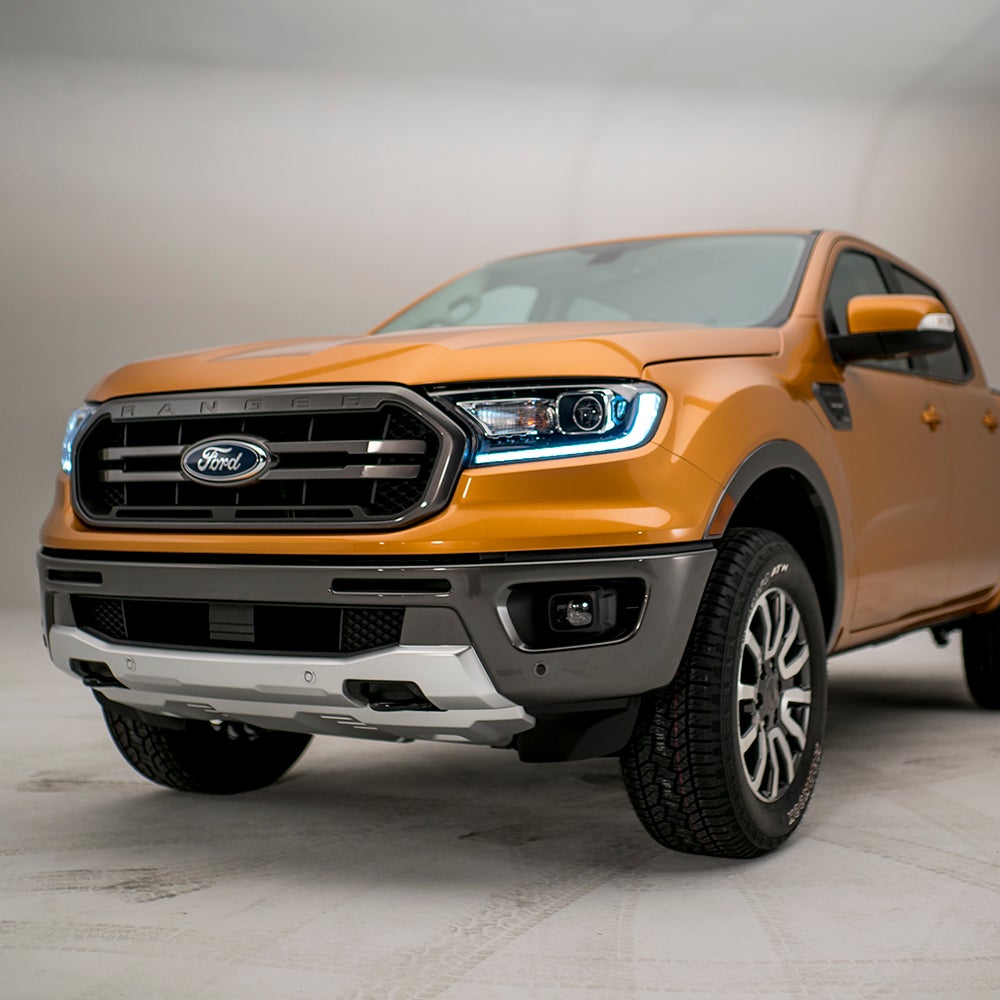 Heading out the door? Read this article on the new Outside+ app available now on iOS devices for members! Download the app.
After a seven-year hiatus, Ford is returning to the mid-size truck segment. Its entry, the 2019 Ford Ranger, promises to be the best small-ish truck you can buy. I spent a day poring over the new Ranger in the photo studio and came away really excited about this vehicle. Here's why.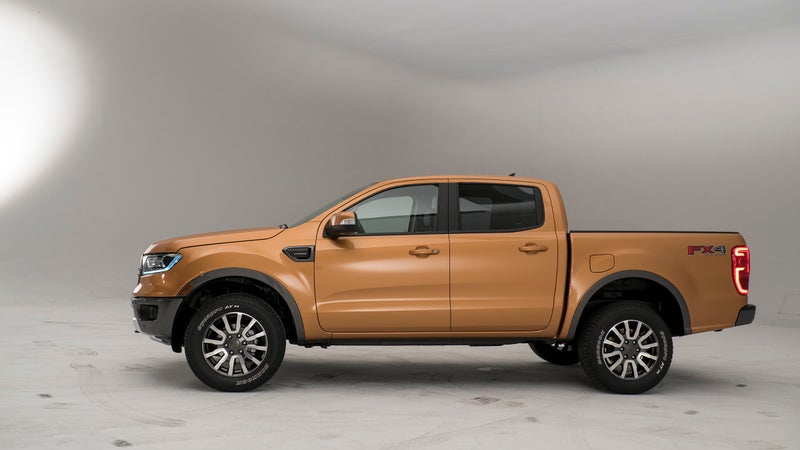 It's important to talk about Australia from the beginning. This "T6" generation Ranger was first engineered by Ford Australia, and has been on-sale there, and in many other foreign markets, since 2011. But while this new North American-market Ranger shares the Aussie truck's basic platform, it's been thoroughly re-engineered to meet our crash safety standards. It's also got a new engine, transmission, and interior, and altered styling. The U.S. Ranger will be built in Michigan, with sales starting early next year.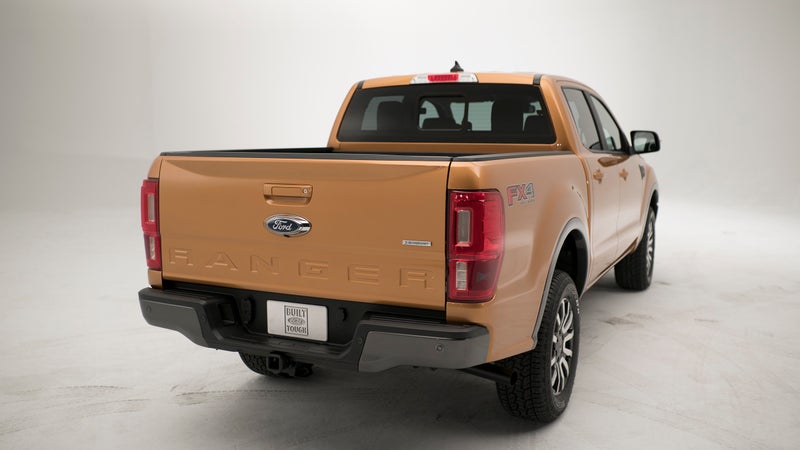 That new engine and transmission are what set the Ranger apart in the mid-size segment. The Ranger will come with a 2.3-liter turbocharged four-cylinder and ten-speed automatic that should make the truck faster, better at towing, and more fuel-efficient than its rivals, like the Toyota Tacoma and Chevy Colorado-GMC Canyon. 
The 2.3-liter "EcoBoost" engine comes from the Ford Mustang, where it generates 310 horsepower and 350 pound-feet of torque. Ford hasn't yet released official numbers on the Ranger, but even if its motor is re-tuned a bit for a broader spread of power, it should still easily eclipse the Tacoma's 265 pound-feet and the Chevy's 275 pound-feet.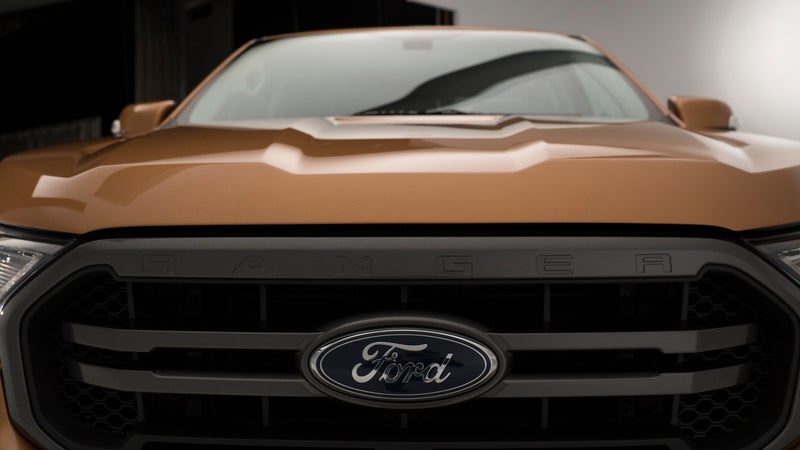 Ford's 10-speed transmission was co-developed with GM, and is used in everything from that EcoBoost Mustang to the new Expedition SUV to the wild Chevy Camaro ZL1. It's even fitted to the Ford F-150 Raptor. It's extraordinarily good, boosting both performance and fuel economy in all of the above vehicles, while also shifting very, very fast. This is the only powertrain that will be available in the Ranger at launch, and its nice to see such advanced technology coming to a vehicle that will likely start around $20,000. (About that price. It's my best guess, as Ford has not yet released any official numbers on the Ranger.)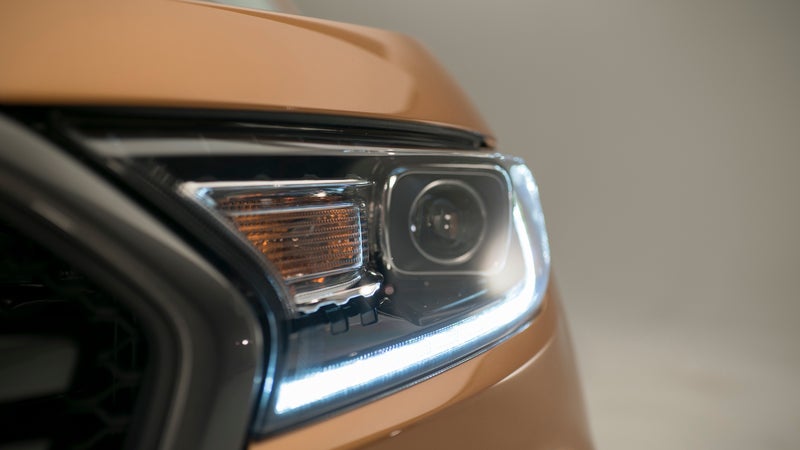 The truck will come in both two- and four-wheel drive versions, and in entry-level XL, mid-level XLT, and luxurious Lariat trim levels. An off-road package will be available for both 2WD and 4WD models, on any trim level, and will be called FX2 or FX4. Both FX2 and FX4 models include an electronically locking rear differential, three functional steel skid plates that are mounted to the frame and protect the engine and transmission, off-road-tuned shocks, and all-terrain tires. The FX4 package also brings a Terrain Management system, which allows drivers to program throttle response, transmission settings, and traction control intervention to suit off-road conditions like grass, gravel and snow, mud and ruts, and sand. All four-wheel drive Rangers will include low-range gearing and hill-descent control.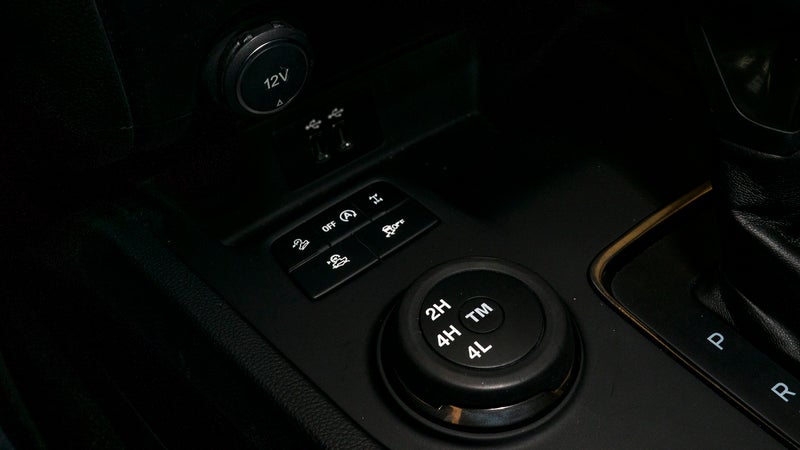 FX4 versions of the Ranger will also be fitted with a new technology Ford is calling "Trail Control." Functioning a bit like cruise control, it can takeover throttle and brake control through challenging off-road obstacles, leaving you to focus only on steering.
One notable omission from Ranger options will be a single-row cab. The two-door, five-seat Ranger will have a six-foot be, while the four-door Ranger will have a five-foot bed.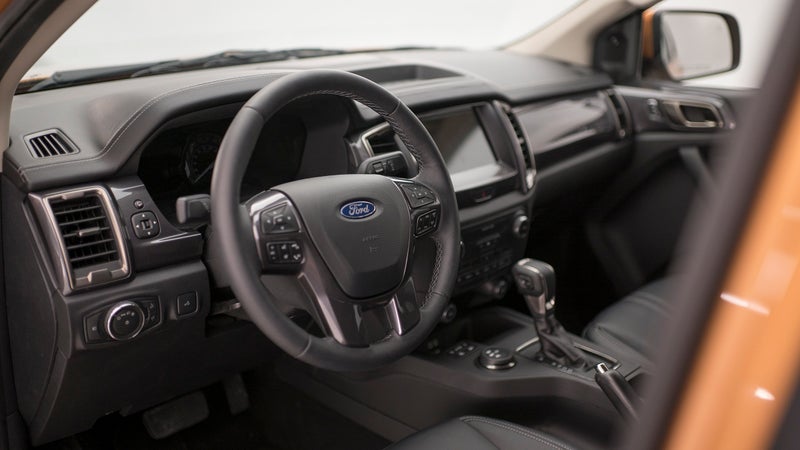 All together, I think this adds up to a very convincing argument for a mid-size truck. The Ranger should actually get better fuel economy, while still offering better maneuverability, than its larger, full-size rivals. 
And there's one other killer feature on the new Ranger that may not be immediately obvious: its age. While the powertrain is brand new, and the styling is altered for North America, the basic platform will have been around eight years by the time it goes on sale here. And that means there's already been significant development in the aftermarket. Everything from bumpers to bed caps to locking differentials and lifted suspension systems have been perfected, put into production, and should be ready to ship. The Ranger is one of the most popular platforms for overland-builds worldwide, and American buyers will be able to reap the benefits of that market from day one.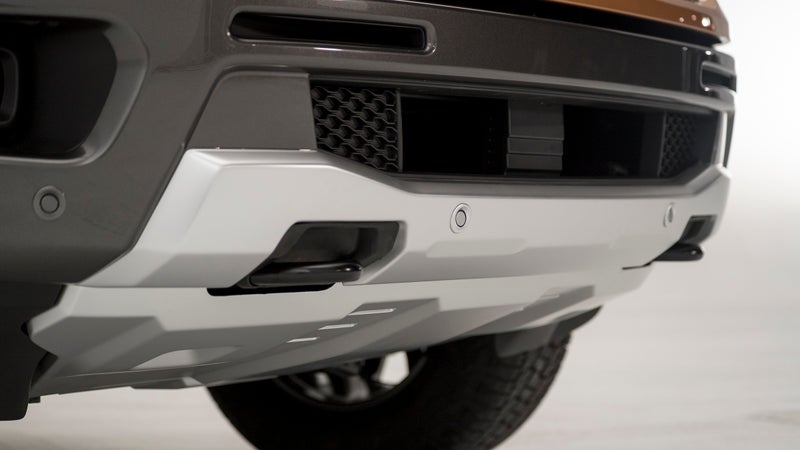 There are two things missing from the Ranger's formula: a diesel engine and an off-road performance version slotted above the FX4. Chevy offers both these things with the Colorado. There's no news on a diesel Ranger, but I expect one might be possible down the road. And Ford Australia has been teasing an upcoming Ranger Raptor. Let's hope that makes its way over to our shores, too.