Indefinitely Wild
The 2018 Wrangler Is the Best Jeep Ever
The all-new 4x4 is the best Jeep Jeep has ever made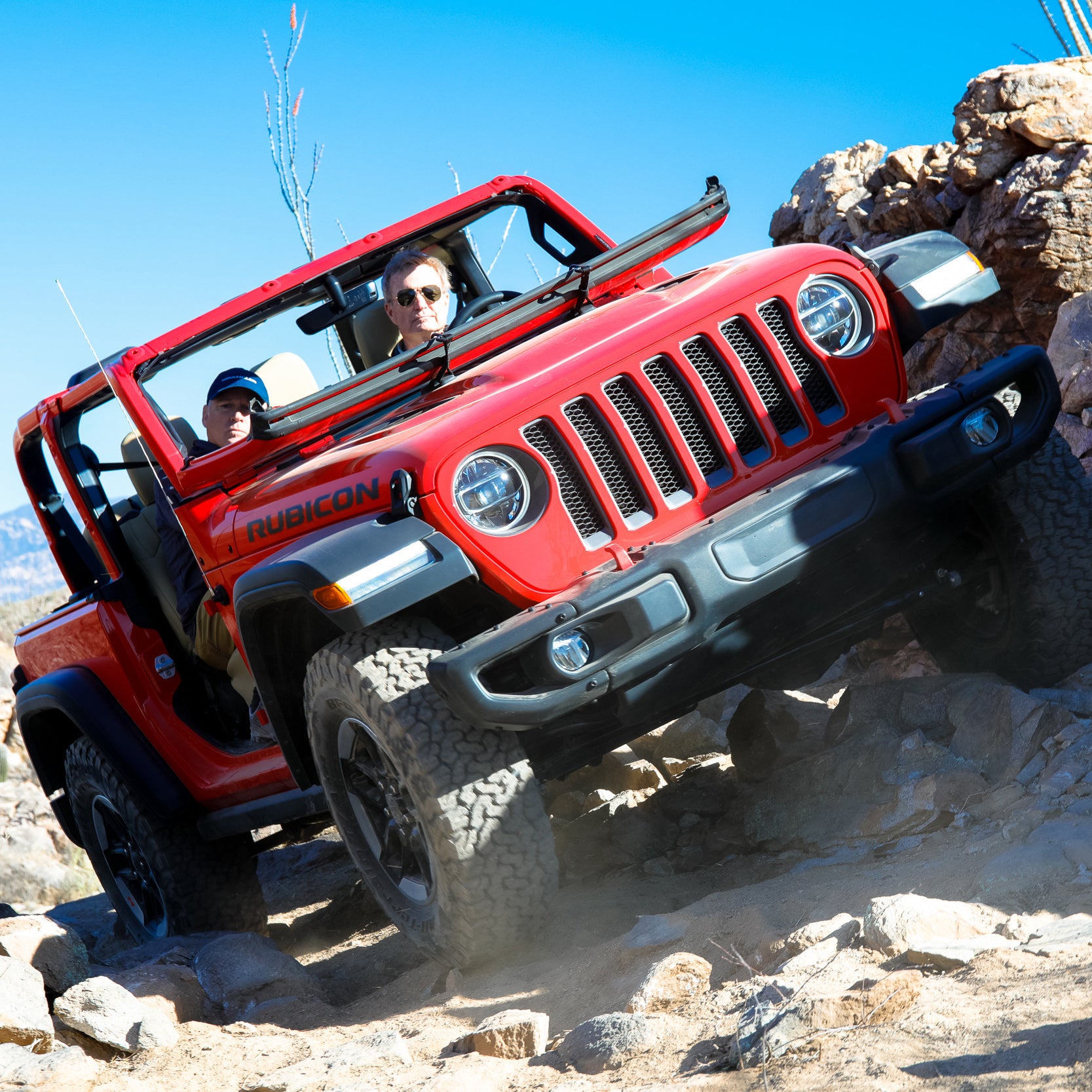 Heading out the door? Read this article on the new Outside+ app available now on iOS devices for members! Download the app.
Is this all-new 2018 Jeep Wrangler better off-road than its predecessor? Yes. Is it more comfortable, safer, and more efficient on pavement? Yes. Is it still a Jeep? Well, that depends on your expectations. In my mind, this is the best Jeep ever.
What Is It?
Internally dubbed the JL, this is the first all-new Wrangler since 2007. A bona-fide SUV with body-on-frame construction and live axles front and rear, the Wrangler is in a class of two. The only other new truck on-sale today with similar old school mechanical attributes is the $122,400 Mercedes G-Class. 
Two-door models start at $26,995 (Sport), and rise all the way up to $36,995 (Rubicon), while the more popular four-door configuration starts at $30,495. Sahara models, which offer more standard creature comforts and nicer interiors than have ever been used in a Wrangler before, start at $37, 345. Expect the countless available options to quickly increase the price of any model.
Personally, I'd opt for the four-door Rubicon—at $40,495, the most expensive Wrangler ever—because it offers more off-road equipment than any Wrangler before it—33-inch BF Goodrich K02 tires, front and rear locking differentials, and electronic sway bar disconnects.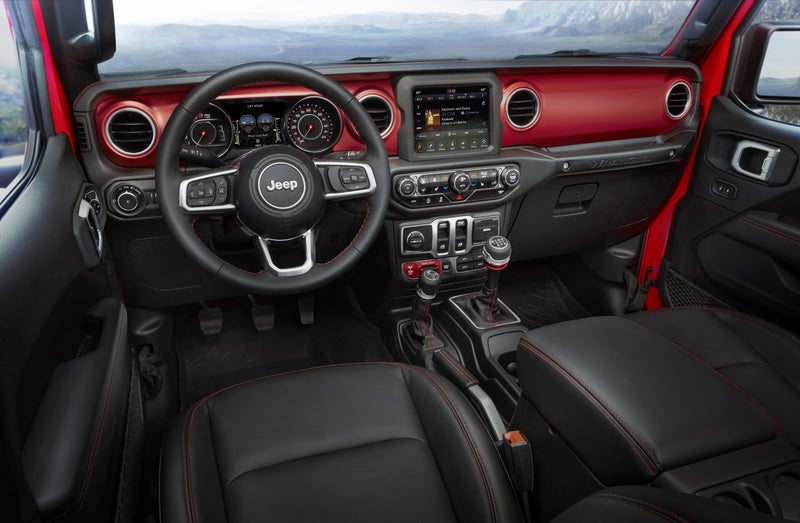 Who's It For?
The Wrangler is, and always has been, the easiest way to drive out of a showroom and get into four-wheeling. It offers enough capability to soak up the majority of novice mistakes, while still giving experienced enthusiasts the ability they need to take it virtually anywhere.
Unabashedly built for off-road travel, the Wrangler may remain a little too unrefined for drivers who don't regularly tackle difficult dirt trails. Most drivers will still be better served by the Jeep Grand Cherokee (from $30,395), which still offers a respectable level of off-road ability, in a package that's much more refined on the highway. 
But nothing, absolutely nothing, beats the feel of cruising in a Wrangler, with the top down, the doors off, and the stereo blasting. Doesn't matter if you're off-road or on.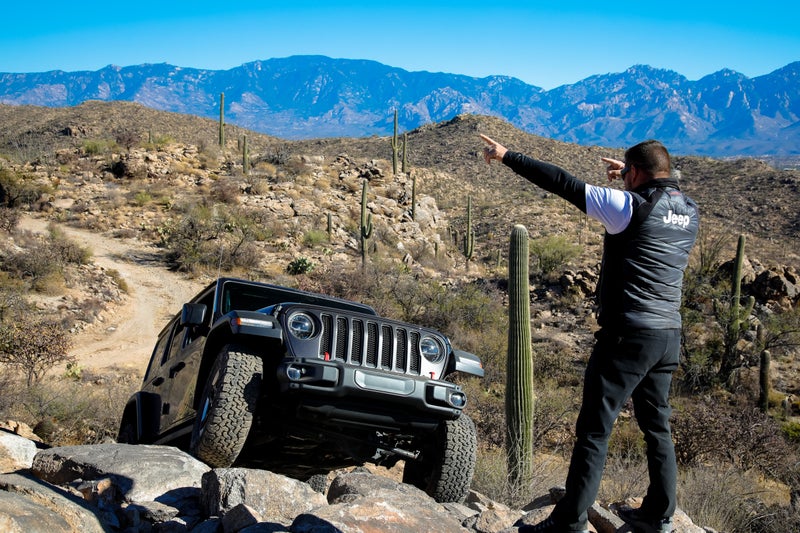 Design
In a world of soft, aerodynamic curves and tall family station wagons masquerading as SUVs, the Wrangler stands apart. That's thanks to Jeep's chief designer Mark Allen, who's taken it upon himself to ensure the DNA of the Wrangler—dating all the way back to World War Two—remains present in this new model.
Compared to the outgoing JK generation, you'll notice a more prominent flat hood, which is reminiscent of the old CJ models that were around from the 1940s through the 1980s. You'll also notice the aerodynamic kink on the grill looks much like the one on the YJ models (1986-1995).
But there's new stuff here, too. The windshield is more sloped than ever before, improving aerodynamics, and subsequently both fuel economy and noise levels. That windshield now folds down with the removal of only four bolts and five minutes of your time. The doors, too, remain removable. As, of course, are the various roofs.
Then there are details like the Rubicon's fenders, which make room for aftermarket 35-inch tires, and will save enthusiasts thousands of dollars as a result. Or the hood latches, which have been designed to retain a winch's remote cable. Stuff like that demonstrates the almost insane degree to which Allen has perfected this thing.
Driving It
Consumer Reports will likely tell you that the Wrangler does not handle safely, that the steering is vague, and that the cabin is noisy and uncomfortable. And they're right, to some extent: this thing is still a Wrangler, after all. But I'm here to tell you that this new JL improves on its predecessor in all those ways.
Electric-assisted hydraulic power steering gives the Wrangler better feel on-road and the more steeply-raked windshield makes for a quieter ride. The use of aluminum in the doors, hood, and rear gate, when combined with the new high-strength steel used in the frame, sheds 200 pounds from the four-door model, making it easier to drive. 
An all-new, Alfa Romeo-sourced 2.0-liter turbocharged engine includes a 48V mild-hybrid stop-start system that boosts low-end torque, while adding a MPG or two. We found it to be noticeably stronger than the old 3.6-liter Pentastar base engine, carried over from the previous model. A new eight-speed automatic transmission helps raise fuel economy to 18 MPG (city), and 23 MPG (highway). (Jeep has not yet released figures for the 2.0.) A turbodiesel will be added to the lineup in 2019.
That's the boring road stuff out of the way. You buy a Wrangler for what it does off-road. I took the vehicle through a challenging hillside course filled with loose, vertical stairs. That would have exceed the ability of any other stock vehicle on-sale today, but honestly, I wasn't even close to finding the Wrangler's limit.
The increased axle articulation helped, as did the crawl ratio. Its 84.2:1 gearing is about two and a half times lower than the Toyota 4Runner's 33.66:1, for example. That allows for unprecedented control while climbing and descending. And it'll push bigger tires without the need for further modification. Also new are rubber dampers mounted to the top of each of the four coil springs. Those soak up big impacts, preventing the suspension from bottoming out.
Complete with improved approach, breakover, and departure angles, as well as increased ground clearance, the new Wrangler's off-road ability is simply the best there is.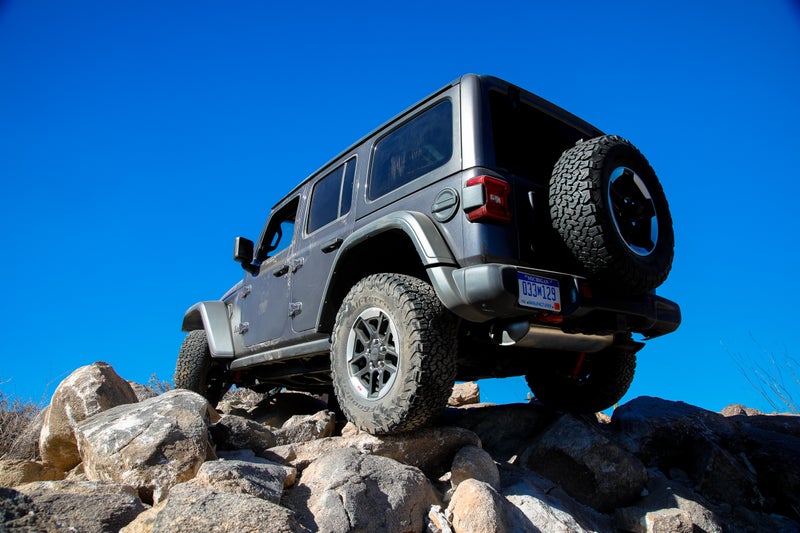 Likes
Amazing off-road capability is improved, not reduced.
Increased refinement is welcome inside and out.
Improved build quality is visible.
More leg room in rear seats makes them much more livable.
Redesigned soft top is much more practical.
Dislikes
Front seats remain a little cramped.
Optional hardtop is still uninsulated.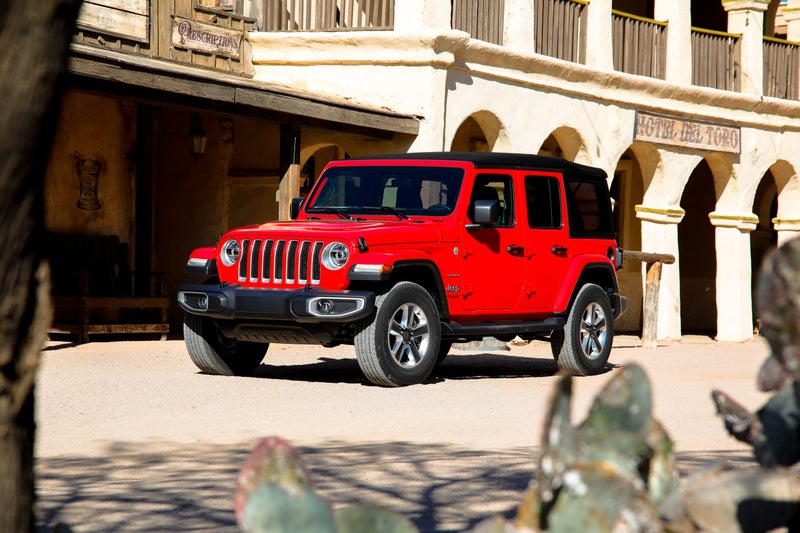 Should You Buy It?
Everyone expected Jeep to water down the 2018 Wrangler. Surely corporate average fuel economy standards dictated that, right? Nope. Jeep could have watered down the Wrangler and still sold plenty of them. But it didn't.
Provided you're looking to trade practicality for fun, and fuel economy for capability, you cannot buy a better 4×4.
This is the best Jeep Jeep has ever made.
Lead Photo: MATTHEW SCOTT