Indefinitely Wild
Can the 2018 Land Rover Discovery Still Go Off-Road?
We drove one across Peru to find out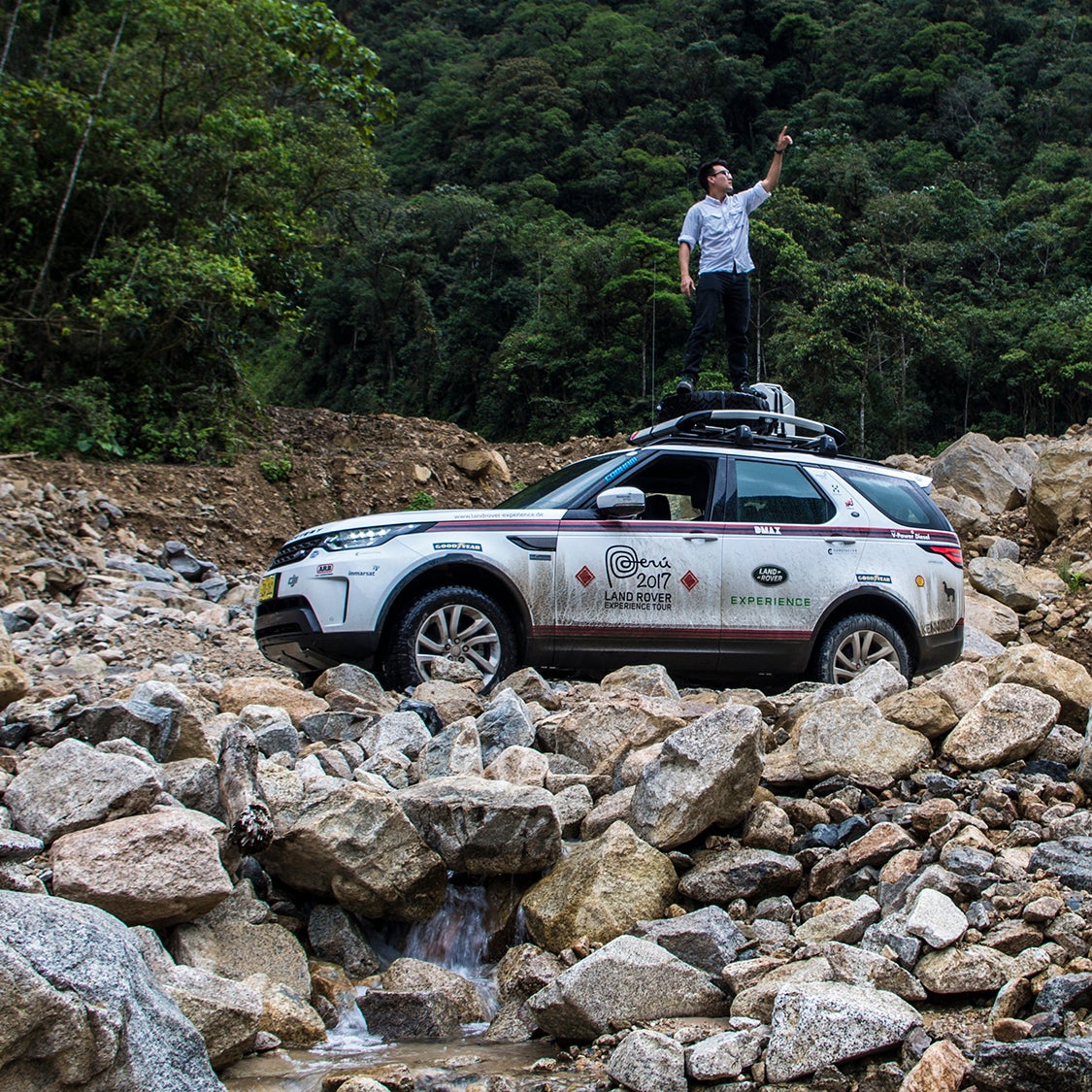 Heading out the door? Read this article on the new Outside+ app available now on iOS devices for members! Download the app.
The all-new 2018 Discovery is the most off-road-capable model in Land Rover's lineup. Period. But the brand, once known for its innovative, extremely capable trucks, has refocused almost exclusively on luxury in the past few years. So here's my question: Are modern Land Rovers still capable of serious off-road travel? I spent a week driving one across Peru to find out.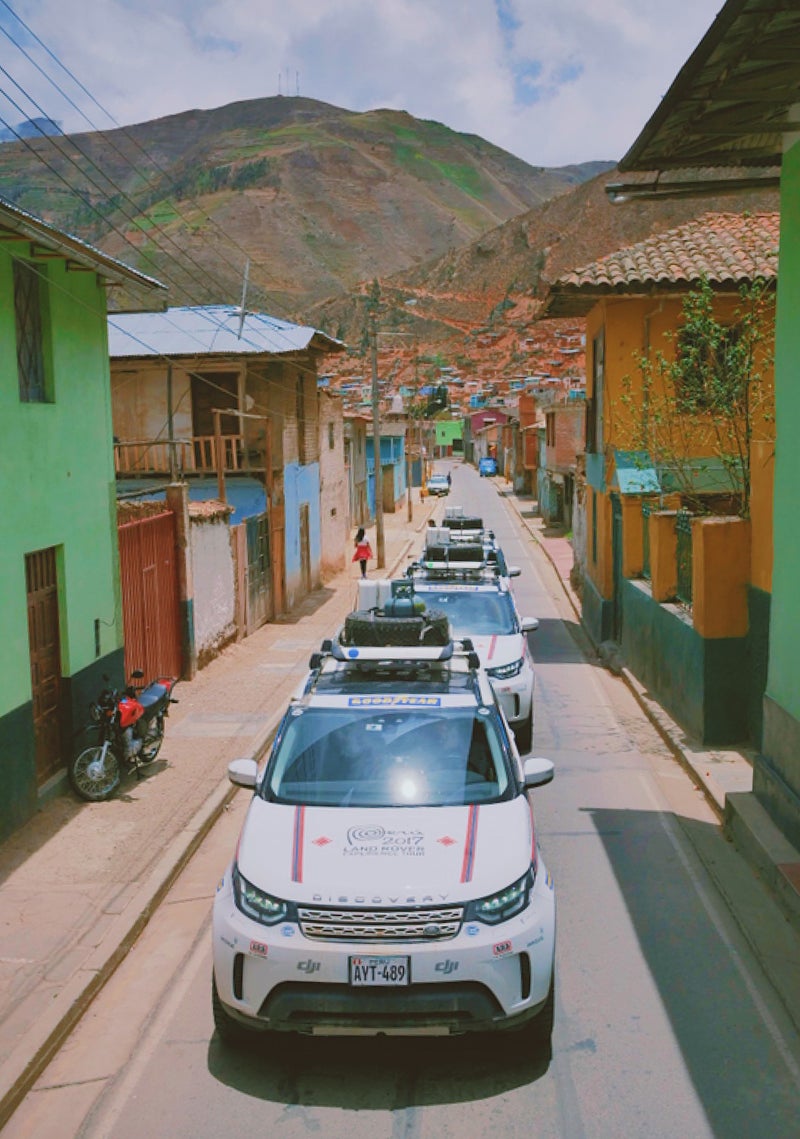 What Is It?
This fifth-generation Discovery is built like a luxury car, albeit one with true four-wheel drive, including a low-range transfer case. Gone is the body-on-frame build of the past, replaced now with a modern unibody design. Gone too are the live axles, replaced with four-wheel independent air suspension.
With a starting price of $53,085, the Discovery competes with the Volvo XC90 and the BMW X5 in the midsize luxury SUV category. Like those cars, the Discovery can seat up to seven people, but the folding third row is best for children or short trips. Plus, seating people there seriously compromises luggage space.
Power comes from a supercharged 3.0-liter V6 with 340 horsepower backed up by an eight-speed automatic transmission, returning 18 miles per gallon. There's also a new turbo-diesel that delivers an impressive 443 foot-pounds of torque and a much nicer 23 miles per gallon.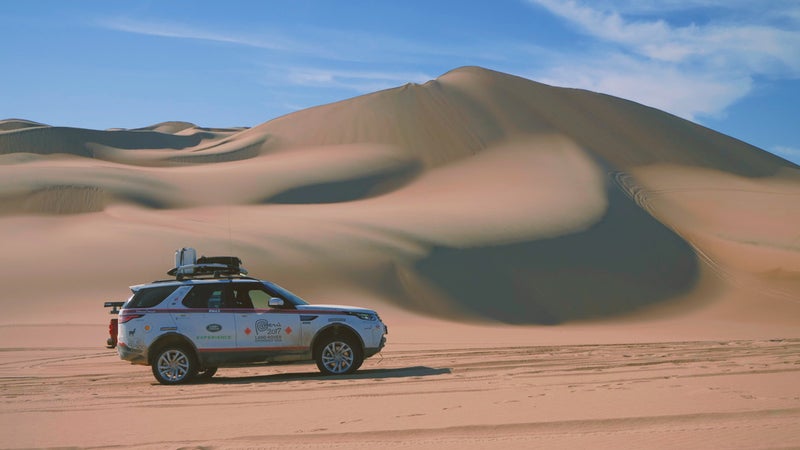 Who Is It For?
Midsize luxury SUVs like this one are versatile workhorses for individuals and families who value space, a tall seating position, and the ability to carry or tow large loads. They also offer nice interiors and a responsive driving experience. The Discovery checks all those boxes, just like an Audi Q7 or a Mercedes GLE, with the added ability to go off-road.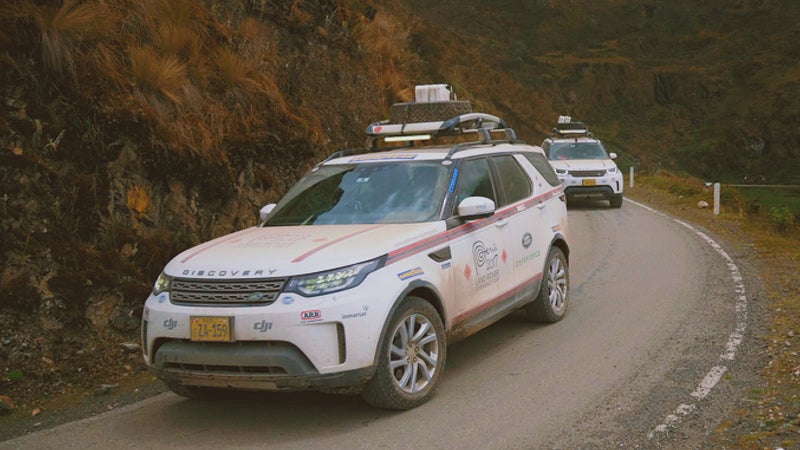 Design
The previous two Discovery models (named the LR4 and LR3 in the United States) carried Land Rover's distinctive boxy body. This fifth generation departs from traditional design language with a sleek, aerodynamic shape that borrows more from a Ford Explorer than a classic, alloy-bodied British truck.
There are a couple nods to the Discovery's heritage. Squint hard enough and you might notice the very modest step in the fifth-generation's roof or the off-center license plate mount on the tailgate.
Step inside and things get much more familiar. Land Rover has been making the nicest SUV interiors for a few years now, and this new Discovery benefits from lessons learned on cars like the new Range Rover. The leather is beautifully supple, and the touchscreen replaces most of the physical buttons to create a radically simple space. Like other models in the range, the speedometer, tachometer, and the space between them are all one large, customizable information screen that can put important data like navigation where the driver can see it best.
Two huge, optional sunroofs make the Discovery feel exceptionally airy inside, making up for the lack of alpine windows over the back seats of this new model.
Off-road functions are simplified into a Terrain Response dial, rather than a separate transfer case lever. Simply dial in the type of obstacles you're navigating, and the computers will adjust suspension height, the center differential lock (and optional rear locker), traction control intervention, and throttle response to suit the conditions.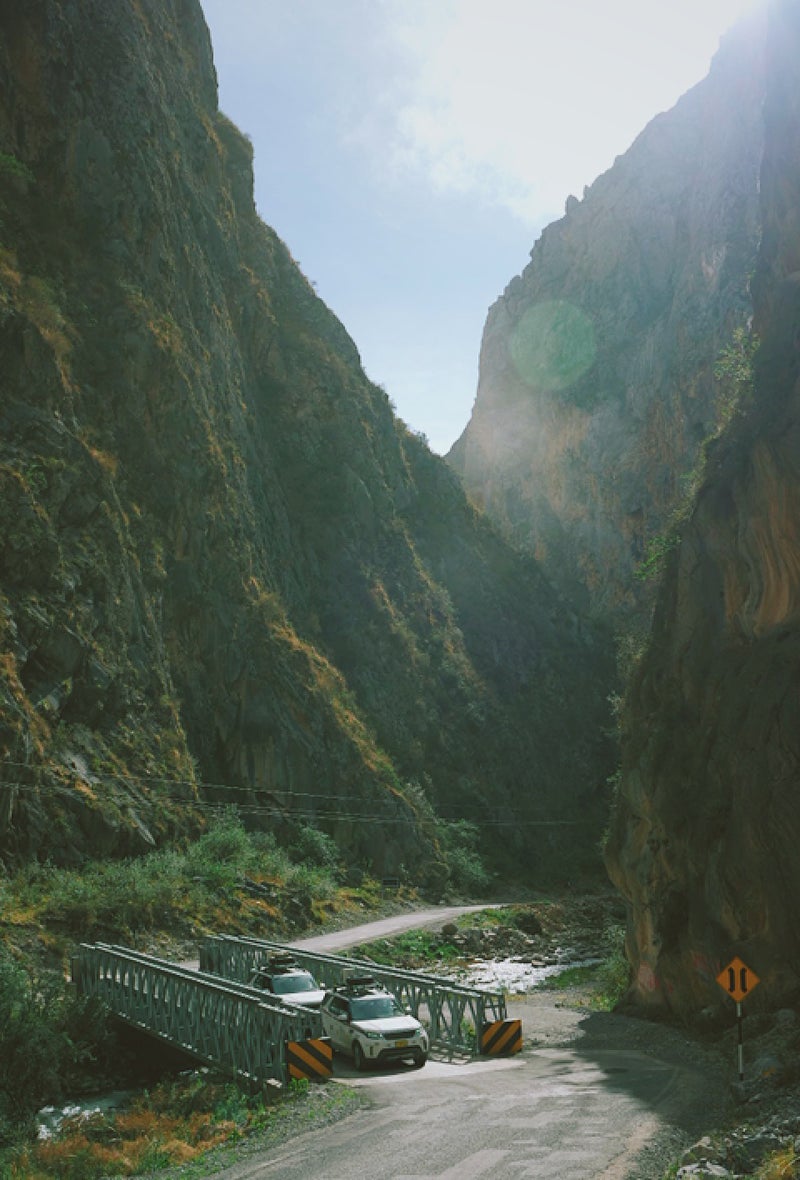 Driving It
It certainly doesn't drive like a truck. Throughout a solid week of 10-hour days, the new Discovery treated me to a quiet interior, a soft ride, and an easy driving experience, no matter the terrain. 
There's a lot going on underneath the Discovery to make this versatile breadth of capabilities possible. Off-road duties are handled by a curious mix of new and old technologies. Where other SUVs have ditched the traditional locking center differential of true four-wheel drive for all-wheel drive systems with all manner of complicated clutches, the Discovery is old-school, complete with separate low-range gearing that is also now a rare sight. But those greasy bits are now controlled by the Terrain Response computer instead of levers. The optional locking rear differential evenly splits torque across that axle, maximizing traction, but Terrain Response also tweaks individual brake calipers to minimize wheel spin and facilitate forward progress in even the slipperiest conditions. That's helped out by the air suspension, which is independent but mimics the articulation capabilities of live axles.
Sound like a lot to keep track of while you're driving? Terrain Response makes it dead simple.
At its maximum height, that air suspension also gives the Discovery 11.1 inches of ground clearance, and approach, departure, and breakover angles (the height and steepness of obstacles you can drive onto, off, and over) that are closer to those of the new Jeep Wrangler than they any other luxury SUVs.
For this trip—organized as a prize for Land Rover owners who won an off-road driving contest that I was able to tag along on—the Discoveries were lightly modified with all-terrain tires, roof racks, and luggage dividers that kept our camping gear from sliding from the cargo area into the rear seats. Those are boxes you can tick at any dealer. Over five days of ten-hour drives, none of the 14 Discoveries on this trip was unable to overcome any of the obstacles we faced, none got so stuck that another Discovery couldn't yank them free, and none had any mechanical failures aside from a driver-error-induced crash that temporarily broke some cooling system components on one of the vehicles (we were able to make repairs in the field).
That they did all that in luxurious comfort is remarkable. These may not be the rough-and-tumble trucks of yore, but they can still hack it off-road.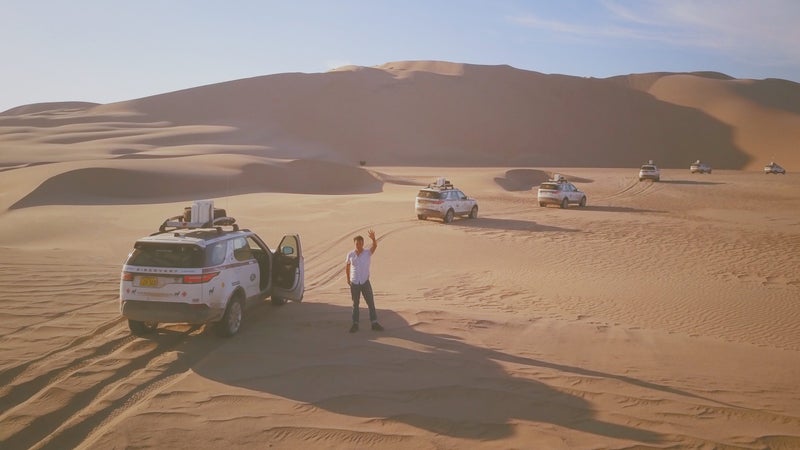 Likes
Class-leading off-road capability.
Roomy, luxurious interior.
Top-of-the-line driver aids.
Dislikes
Unimpressive fuel mileage.
Forgettable exterior design.
That old Land Rover character is missing, even if it did come with oil leaks.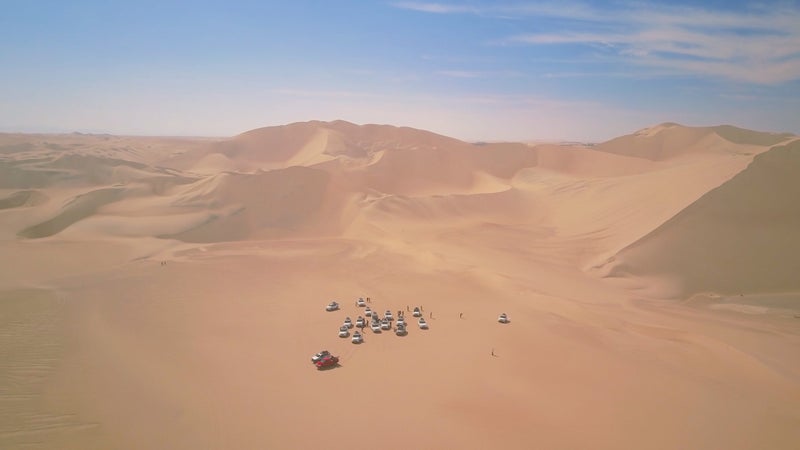 Should You Buy It?
Need a large, practical vehicle to cart your family, friends, dogs, and gear all over the place? With the Discovery, not only can you do that in luxury, you can do it off-road.