Indefinitely Wild
Finally, an Electric Jeep Is Here
The 2024 Jeep Recon will be 100 percent electric and capable of completing the Rubicon Trail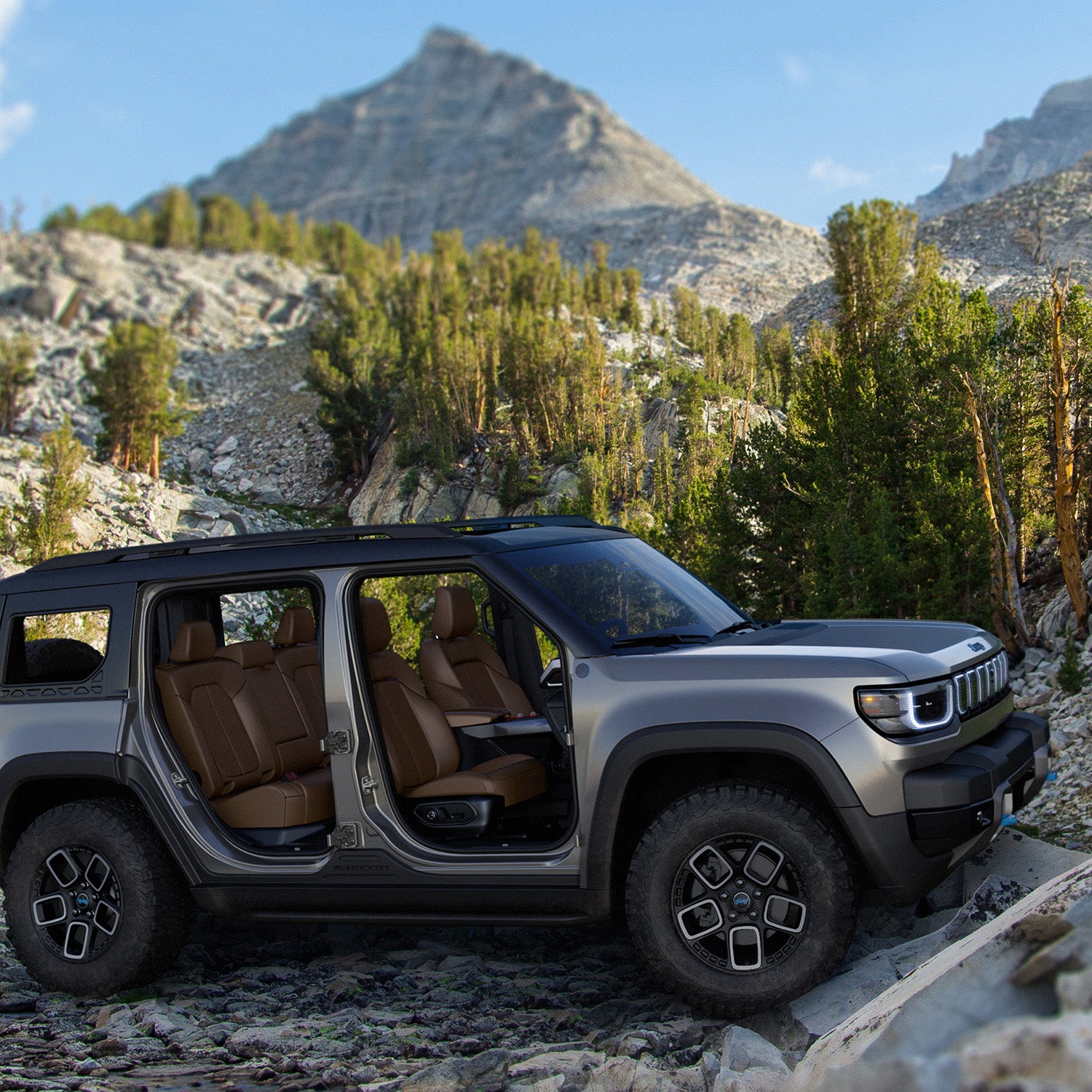 Heading out the door? Read this article on the new Outside+ app available now on iOS devices for members! Download the app.
On September 8, Jeep announced its first all-electric vehicle. And make no mistake: it is a real Jeep. The doors bolt off, the windows detach, and the differentials lock. Thanks to that last feature, the company says it'll be capable of tackling challenging overlanding trails, too. 
What this Jeep Recon will not be doing is replacing the Jeep Wrangler, and that model's internal combustion powertrain. When it reaches consumers in 2024, it'll exist alongside the Wrangler, which Jeep says will remain considerably more capable off-road.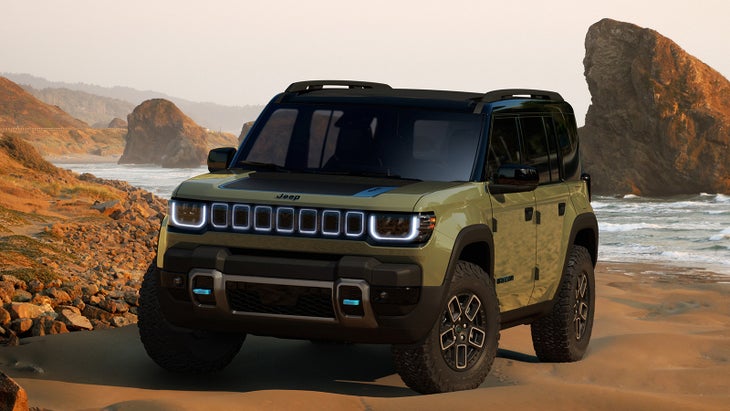 Jeep hasn't released too many details yet. We know order books will open in early 2023, we know it will be made in America, and we know know it has electronically locking differentials on both axles. Beyond that, we only have these images. 
Aside from range and price, the big question about the Recon is: Just how good will this thing be off-road? 
At the September 8 launch event, Jeep CEO Christian Meunier said, "The all-new, all-electric Jeep Recon has the capability to cross the mighty Rubicon Trail, one of the most challenging off-road trails in the U.S. and reach the end of the trail with enough range to drive back to town and recharge."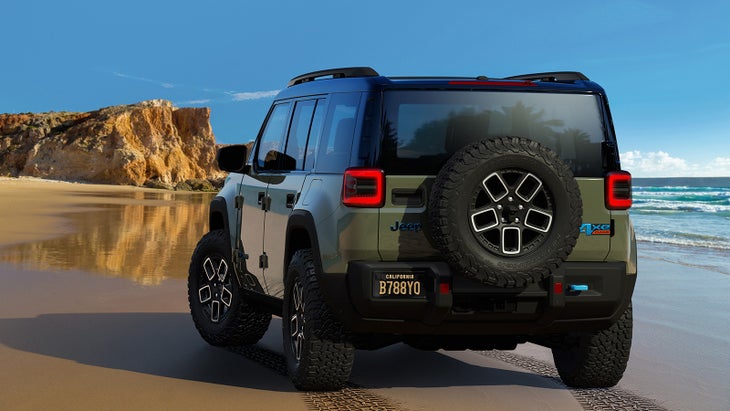 The Rubicon Trail, which runs across California's Sierra Nevada mountains is widely considered the most difficult off-road trail in America. But is getting across it, and doing so with enough range to drive to the nearest charging station, really that big of a challenge? 
Like many other 4×4 trails, most of the Rubicon's toughest obstacles are optional. While it's fun to test your driving skills and your heavily-modified 4×4's cabilities on the really tricky stuff, you can also just drive around most of it on relatively easy terrain. So the Rubicon can be completed even by fairly road-biased vehicles. Jeep also advertises the fact that its own Cherokee Trailhawk—a unibody crossover—can complete the trail. 
As for range, the Rubicon is 22 miles long, and its eastern terminus is a 9.9-mile drive from the closest EV charging station in Tahoe City. But the range of any electric vehicle obviously decreases massively off-road. This is the single biggest barrier to their adoption as adventuremobiles. The GMC Hummer EV I drove back in April offers an official range of 329 miles in mixed city and highway driving. But over relatively moderate off-road terrain, I saw efficiency plummet to just 0.4 miles/kWh, which given that vehicle's 205 kiloWatt hour battery pack, adds up to just 82 miles. 
That truck costs $112,500 and weighs a positively ridiculous 9,063 pounds. I'm almost certain this Jeep will be more affordable, lighter, and have less range. But again, the company isn't talking numbers yet.
The only number I can find here is tire size, which has been photoshopped off all but one of these press images. It appears to be 265/70-18, which works out to 32.6 x 10.4 inches in English. That's pretty darn big for a crossover, but still smaller than 34s that come stock on Rivians and the 35s fitted to the Hummer.
So will this thing be a bona fide off-roader or a zero-emissions crossover with removable doors? It's impossible to say right now, but I'm eager to learn more.
Lead Photo: Jeep