First Look: The 2016 Toyota RAV4 Hybrid XLE AWD
Toyota finally made the RAV4 a hybrid—with 4WD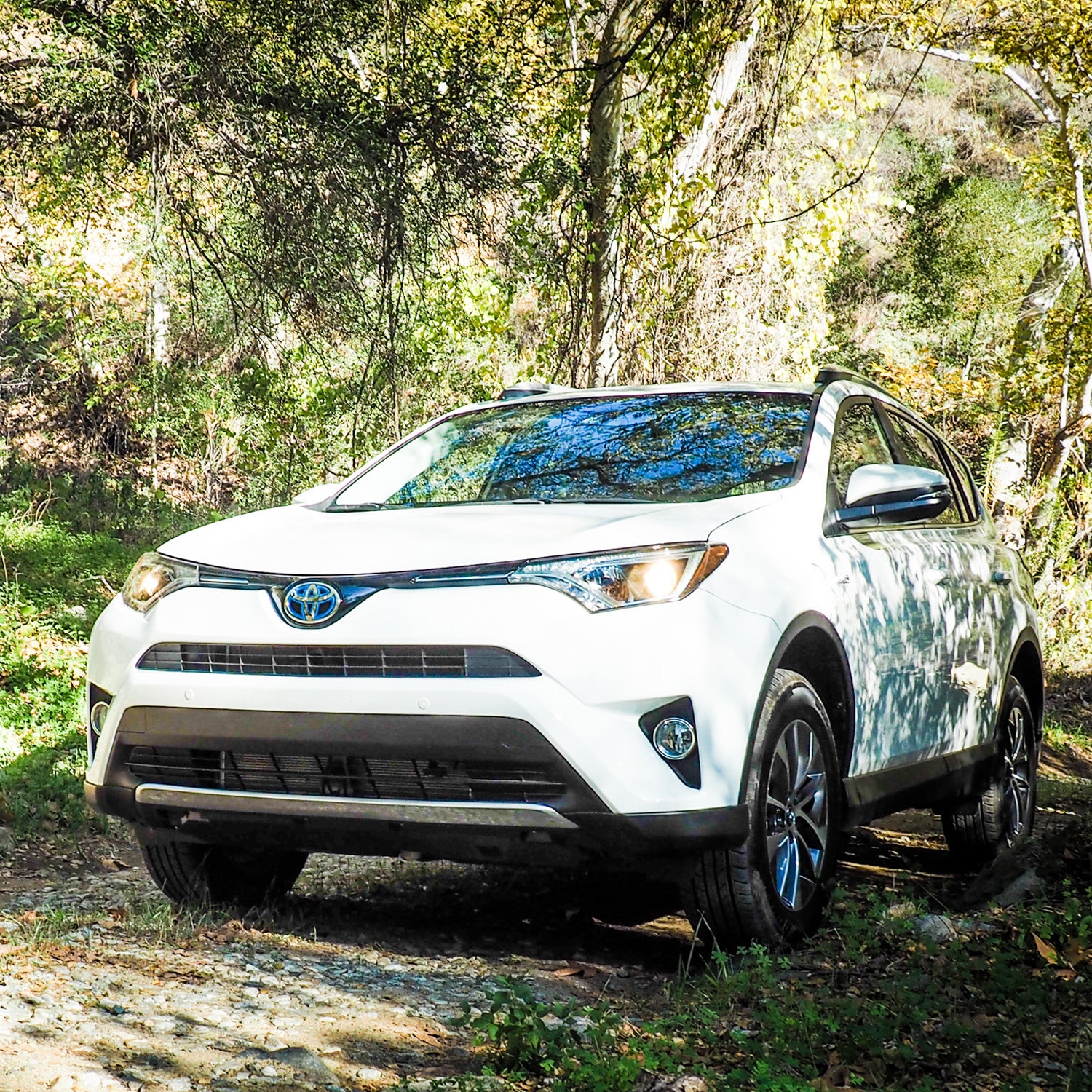 Michael Frank(Photo)
Heading out the door? Read this article on the new Outside+ app available now on iOS devices for members! Download the app.
Thanks to Toyota, you'll be able to get a 4WD hybrid for much less money in 2016. Next month, the car maker will start selling the first RAV4 Hybrid XLE AWDs for $28,370, making the new RAV4 the least expensive all-wheel drive hybrid in the United States. 
The best part: Toyota managed to make this hybrid machine drive a lot more like a car and a lot less like a robot on wheels. My first impressions after a test drive are as follows.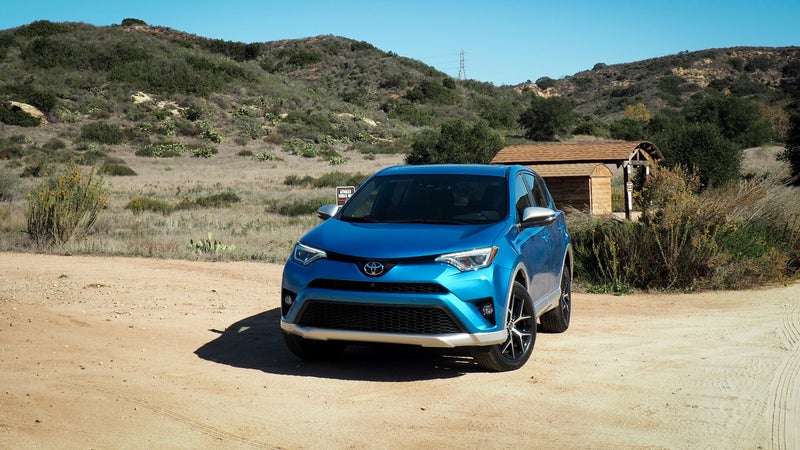 The RAV4 has 6.3 inches of ground clearance, a fair bit less than the Highlander Hybrid's eight inches. That said, it's not far off from a Honda CR-V's 6.8 inches, and Toyota isn't claiming it'll compete with a true off-road rig like a Jeep Wrangler. During my test, I found the RAV4 to be plenty capable driving on rocky, dusty forest roads. 
I also never noticed the automatic switching between front- and rear-wheel electric motors, designed to give the car better traction in AWD mode depending on the terrain. Front-wheel drive is the default because it yields better fuel economy.
The new hybrid trumps the conventional RAV4 by 18 horsepower. It was difficult to tell if that gain actually made the hybrid faster since it weighs 300 pounds more, due to its batteries and electric motor. But it did feel decidedly more capable climbing a long state highway: I easily kept pace with a Camaro, which speaks to both the sportier suspension of the new RAV4 Hybrid and its power boost. 
And it still gets a Toyota-estimated 34 city/31 highway fuel economy versus 24 city/31 highway for the conventional RAV4.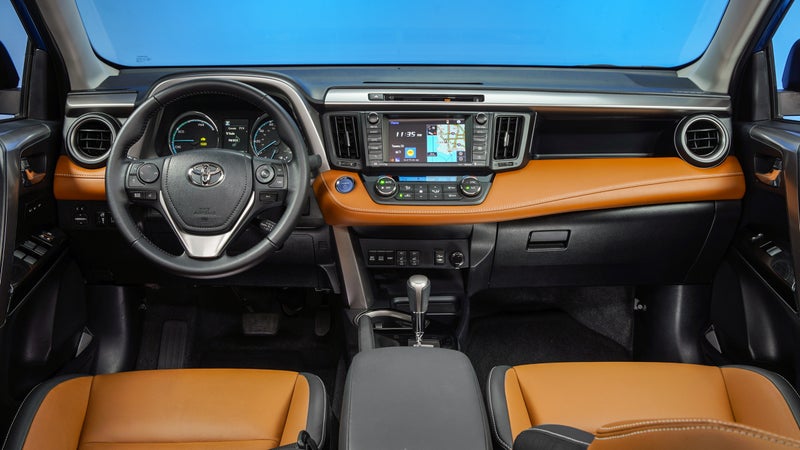 Toyota has been upgrading the interior of all its cars lately, and the new RAV4 is no exception. The gauges are sharper, the seats are firmer, and it comes with an option for a seven-inch touchscreen in the dash. 
Safety features have also improved, with optional automatic high beams (typically offered only on luxury cars), automatic pre-collision braking, lane-departure sensing, and pedestrian warning detection.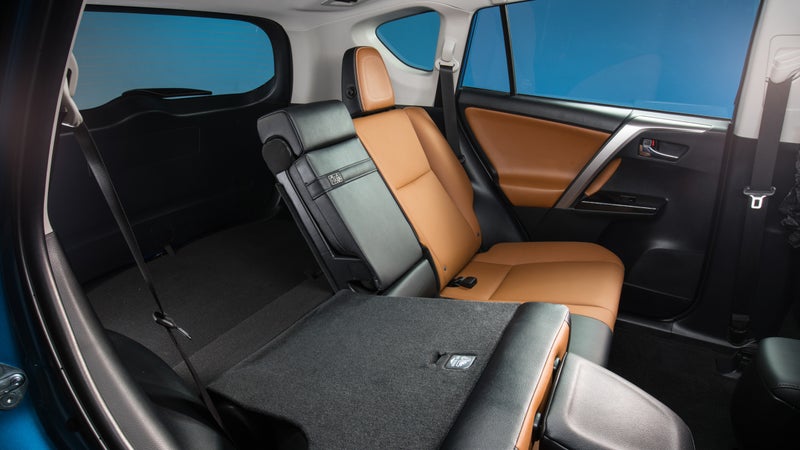 With 70.6 cubic feet of cargo room, the RAV4 Hybrid nearly matches the capacity of the Subaru Outback (73.3 cubic feet). The Toyota's fuel economy bests the Subaru's 25 city/33 highway miles per gallon. 
Nice touch: the rear seats fold completely flat to make loading easier. 
Toyota made sure the RAV4 Hybrid drives just like its gas-powered sister. Steering is tauter than I expected, and there's less body lean because of the redesigned rear suspension and retuned rear shocks and springs. 
The result: a less bouncy, more composed ride with a fun crossover feel. The RAV4 Hybrid drives exactly like a good crossover—no asterisks, ands, or buts required.
Lead Photo: Michael Frank
Trending on Outside Online