Indefinitely Wild
Why You Should Buy the All-New 2018 Subaru Crosstrek
The perfect car for outdoor lovers just got even better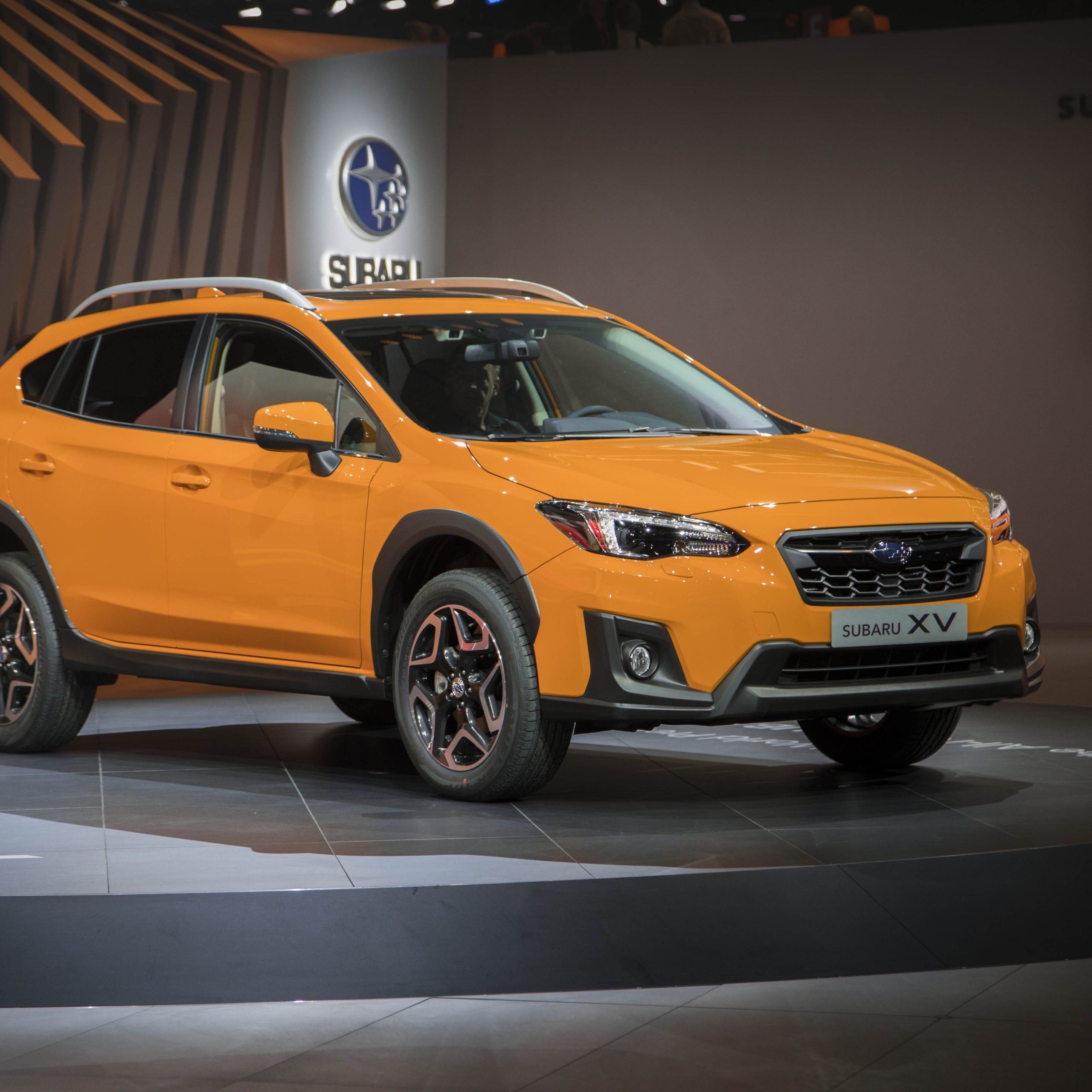 Heading out the door? Read this article on the new Outside+ app available now on iOS devices for members! Download the app.
Do you like camping, skiing, biking, and [fill in any other outdoor activity here]? Do you want a car that's affordable and economical, but still has room for all your stuff and your dogs? Do you need a car that can handle a rough dirt road and winter weather? Do you need a car that's as good squeezing into a tight parking spot as it is on the open road? You need Subaru's newly updated, already-excellent Crosstrek. 
Based on the new Impreza, the Crosstrek benefits from that model's increased torsional rigidity: that stiffer body delivers an improved ride, better handling, and even reduces noise, vibration, and harshness. 
The outgoing Crosstrek was already one of the safest cars on the road, but the new platform is even safer. Subaru claims the car's ability to absorb energy in a crash is up 40 percent over its predecessor—and that's if you actually run into something. Helping you avoid doing that is a center of gravity that's dropped 0.2 inches (a low center of gravity is a Subaru hallmark, courtesy of its unique opposed-cylinder engines), which should provide a small handling advantage. Subaru's EyeSight driver aid technology will also be optional: it brings automated pre-collision braking to the car.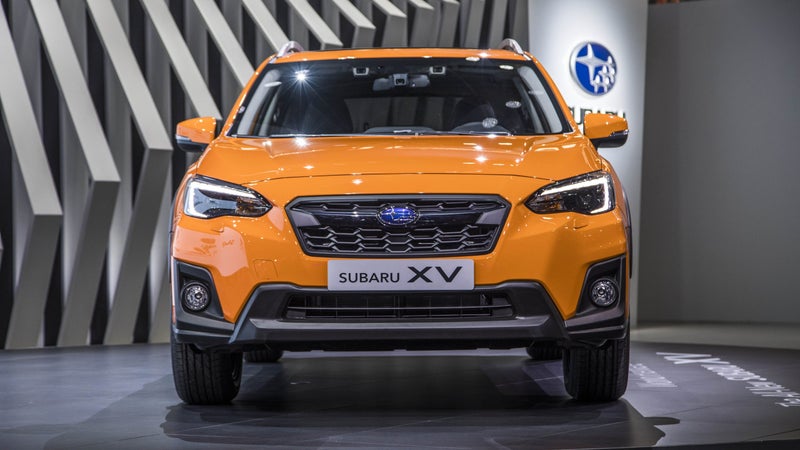 Also aiding handling is a new method for mounting the anti-roll bar, which is said to reduce body roll by a significant 50 percent. You'll feel that, just like you'll feel the quicker new steering rack, which moves from a 14:1 ratio to a faster 13:1. Steering speed will be further boosted by Subaru's confusingly titled Active Torque Vectoring system. That doesn't actually vector any torque, but it does grab a little front brake on the inside wheel when you're turning, making the car change direction a little quicker. 
Gone is the option for a manual gearbox. All Crosstreks will now be fitted with Subaru's excellent Continuously Variable Transmission, which shifts between seven preset ratios to mimic the feel of a traditional automatic. That change will actually benefit the Crosstrek's ability in dirt. Subaru's X-Mode terrain response system is fitted as standard and can be turned on at low speeds. Not only is it capable of mimicking some of the advantages of locking differentials, to maximize traction, but it also operates in low gear ratios, to mimic some of the advantages of a low-range transfer case. That means the Crosstrek will never be as good as a Jeep Wrangler off-road, but it should now stand a much lower chance of getting stuck. 
Here's an explanation of how AWD (as fitted to the Crosstrek), differs from 4WD (as fitted to the Wrangler).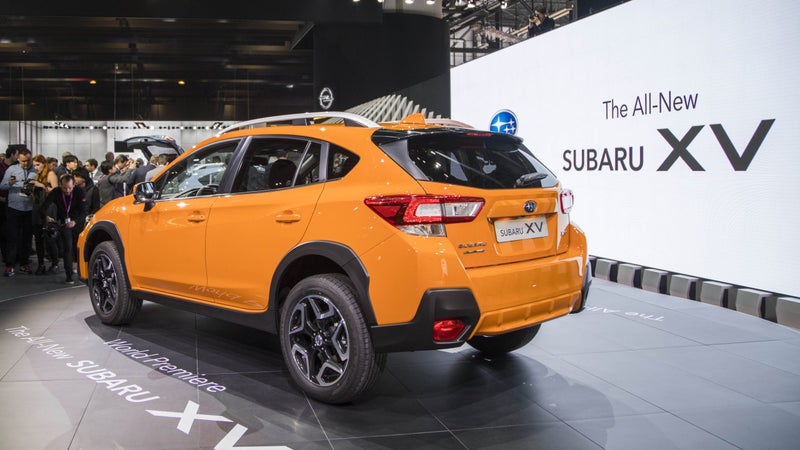 The new Crosstrek retains the outgoing model's 8.7 inches of ground clearance. That figure is identical to the Subaru Forester and Outback, but the shorter, lighter, smaller Crosstrek should benefit from sharper approach, departure, and breakover angles, again improving its ability on rough dirt roads. 
Unlike the new Impreza, roof rails are standard on the Crosstrek, making it easier to carry boards, bikes, and other cargo on your roof. Engine options, and the subsequent fuel economy figures for the U.S. version of this new Crosstrek haven't yet been released, but those rails and the increased ride height will come at the expense of miles per gallon, in comparison to the regular Impreza.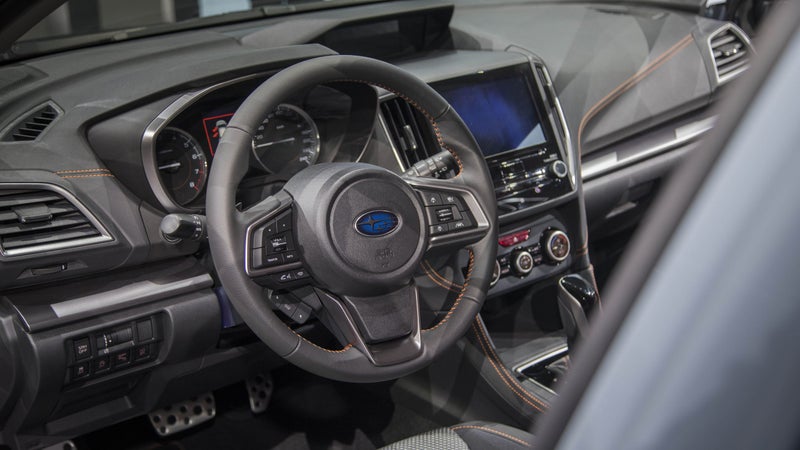 My favorite example of what makes Subarus so good is their excellent outward visibility. Not only is the company totally ignoring the current trend for very slim greenhouses and tiny windows in favor of tall, spacious, airy cabins, but the engine design, with its horizontal cylinders, also improves the center of gravity and leads to a lower hood—again maximizing your vision. Good vision equips Subaru drivers with the necessary tools to drive safer, faster, and to enjoy the view. 
Weight is another thing Subaru just gets right. At an estimated 3,200 pounds, the new Crosstrek will be 300 to 400 pounds lighter than something like the Toyota RAV4. That again benefits everything from handling to braking to fuel economy to even safety.
Safe, easy to drive, extremely practical, and surprising capable, the Crosstrek is an ideal car for any driver who doesn't need the larger interior dimensions of the Forester or Outback. Subarus aren't the sexiest cars on the market, but what they lack in headline horsepower figures or sexy styling, they make up for with the kind of smart design features you'll benefit from every time you drive. These are excellent, intelligently designed cars that somehow manage to be incredibly affordable. Like the outgoing model, expect this new Crosstrek to benefit from cheap lease deals. 
(Just don't forget: It's tires, not AWD, that help you drive in winter weather.)