Indefinitely Wild
The New G-Wagen Is Less Capable—Making It Even Better
The legendary Mercedes SUV gets softer and more manageable for more drivers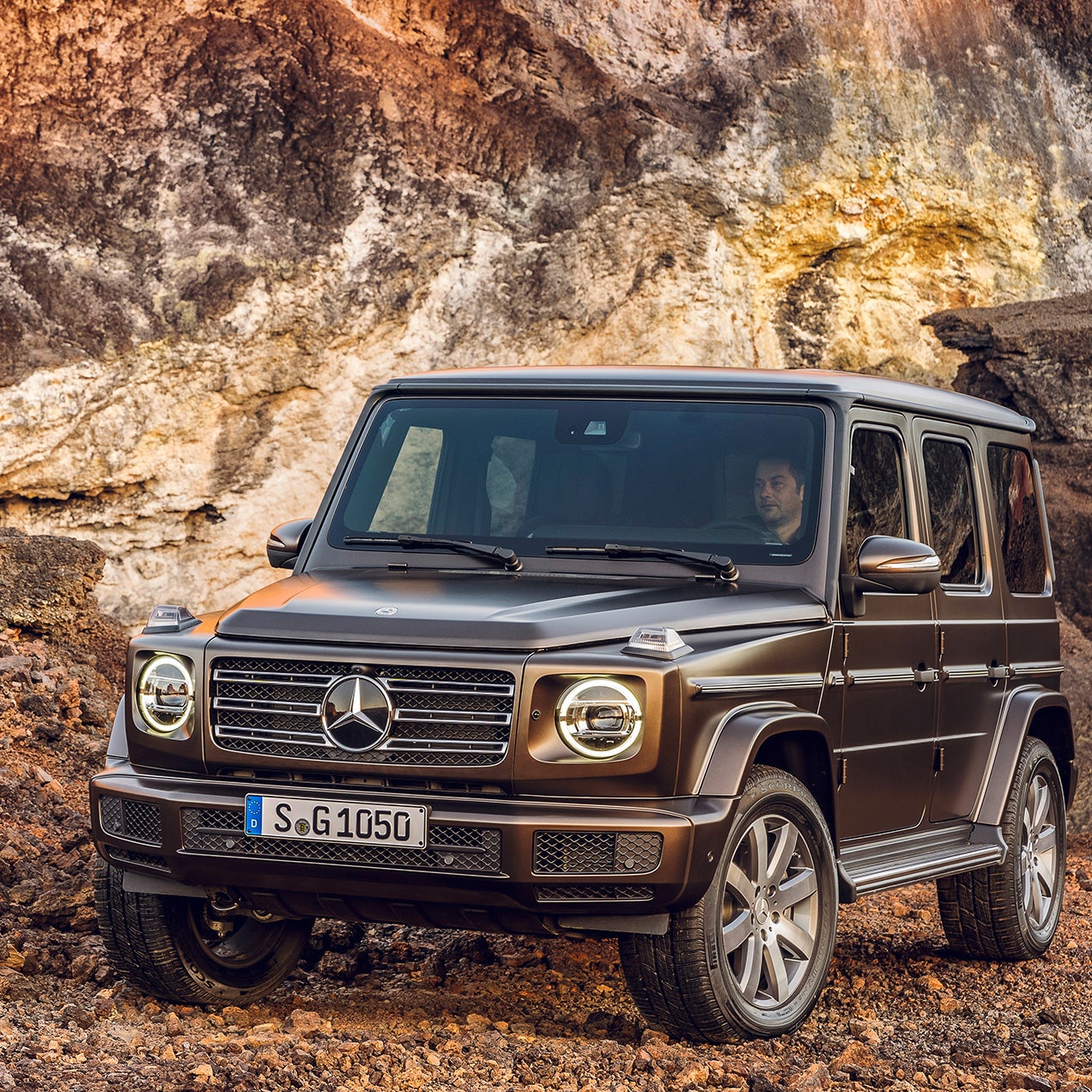 Daimler AG - Global Communicatio(Photo)
Heading out the door? Read this article on the new Outside+ app available now on iOS devices for members! Download the app.
You know it from rap videos and reality TV, but the six-figure Mercedes G-Wagen was actually one of the last truly off-road-oriented SUVs. This new version might look the same, but it's been thoroughly redesigned to replace that dirt capability with street refinement. And that's going to make it much, much better for most of its buyers.
Originally launched in 1979, the Gelandewagen was intended to rival the Land Rover Defender as a utilitarian off-road vehicle. It could navigate a highway, but it was loud, slow, and cramped and handled in a way that most people would consider dangerous. Like the Defender, archaic production methods made it expensive. Also like the Defender, its boxy shape and honest nature suddenly became en vogue in the late 1990s. People who didn't go off-road started buying them.
This is what the old G-Wagen was designed to do—and did extremely well. It just couldn't do anything else.
The G-Wagen's sudden popularity surprised Mercedes, as the vehicle was objectively awful at anything other than rock crawling. But the company nevertheless responded to the business opportunity and started fitting its enclosed tractor with more luxurious interior finishes and outlandishly powerful motors. For anyone who knew trucks, this was hilarious. Huge wheels, thin tires, low-slung exhausts, and fragile engines just didn't pair well with solid axles, body-on-frame construction, and long-travel suspension. That combination destroyed all road-friendliness while guaranteeing that you'd break something the instant the expensive rims met a rock.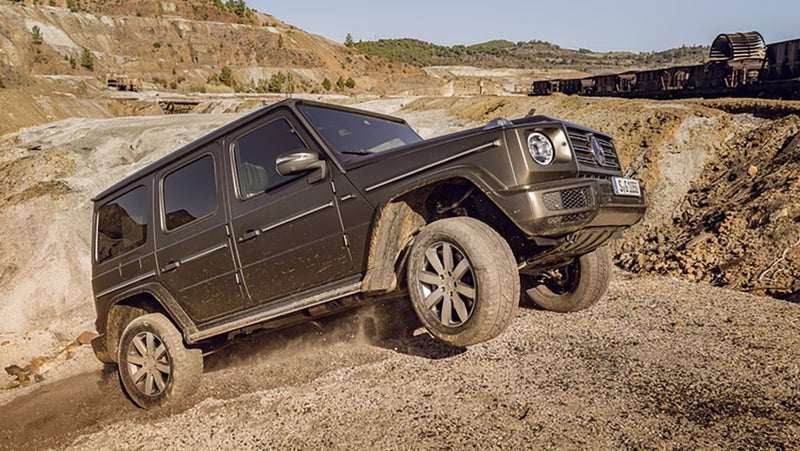 I always got the impression that Mercedes knew this but resolved to cash in on the few suckers willing to drop $100,000 or more on one. But also the impression that they never realized the vehicle would stay fashionable—the G-Wagen never benefited from any real development or modernization. Two decades later, G-Wagens still crowd Sunset Boulevard, and Mercedes has finally decided that if rich folks are going to buy these things, it may as well give them a decent vehicle.
Enter the 2019 Mercedes G-Class. It may look nearly identical to your grandpa's Gelandewagen, but it's actually a completely redesigned vehicle.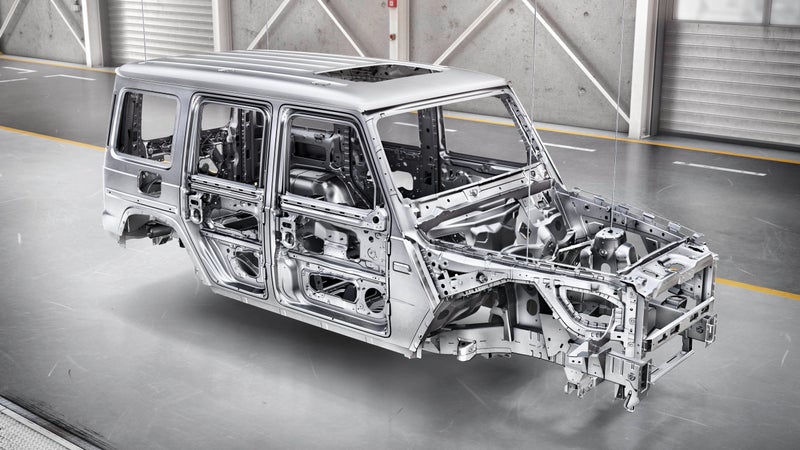 It still has the truck-like body-on-frame construction, but now both body and frame are made from lighter materials, making the machine 375 pounds lighter. You'll note in photos that the bumpers and wheel arches are integrated into the body. That improves looks but hampers repairability and will make it difficult for off-roaders to fit aftermarket parts like protection or winches.
The biggest change is that the solid front axle has been replaced with independent front suspension. While the rear axle is still there, it's now fitted with four trailing arms per side, plus a Panhard rod. These changes will improve on-road ride quality and handling but come at the expense of the extreme axle articulation needed off-road.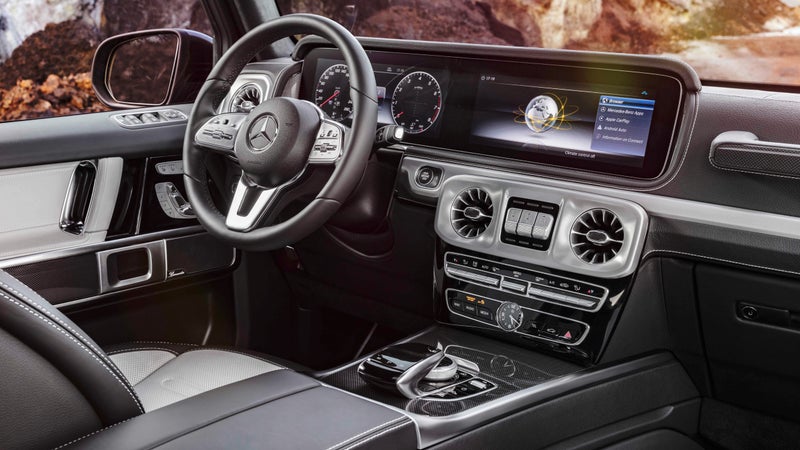 To address the ridiculously cramped interior of the old model, the new G-Class has also gotten larger. Exterior dimensions grow 2.1 inches longer and 4.8 inches wider, with similar increases inside. I haven't driven it yet, but I'm hopeful that you'll now also be able to see out of the thing. 
To retain the image that the G-Class might be capable of venturing off a paved surface it has four-wheel drive, complete with a center differential lock, as well as locking differentials on both front and rear axles, and low-range gearing. To make simple off-road driving easier for novices, the G-Class comes with electronic driver aids that alter damping, throttle response, shift point, and traction control settings.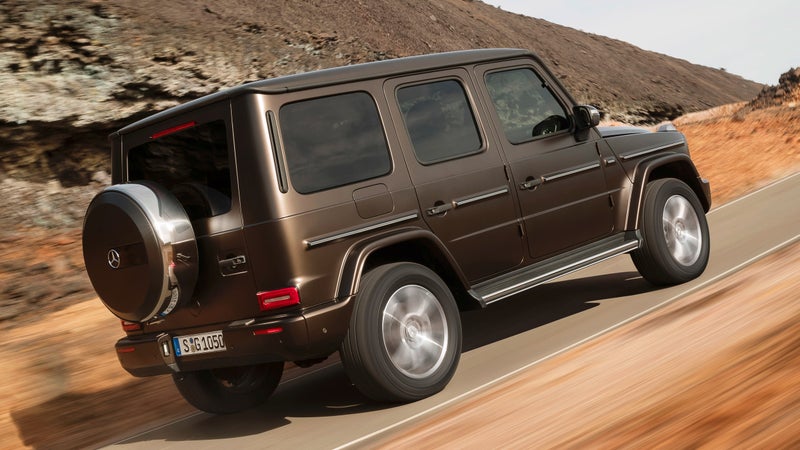 So, outright off-road capability has been reduced, but in return, drivers will get a truck that's refined and safe on-road and easier to use on less-challenging off-road terrain. That's a better mix of abilities for most buyers, who will finally be getting a six-figure truck that's good where they need it most. Reality show celebrities and their imitators should be pleased.
Lead Photo: Daimler AG - Global Communicatio
Trending on Outside Online