Pickup, SUV, or Crossover?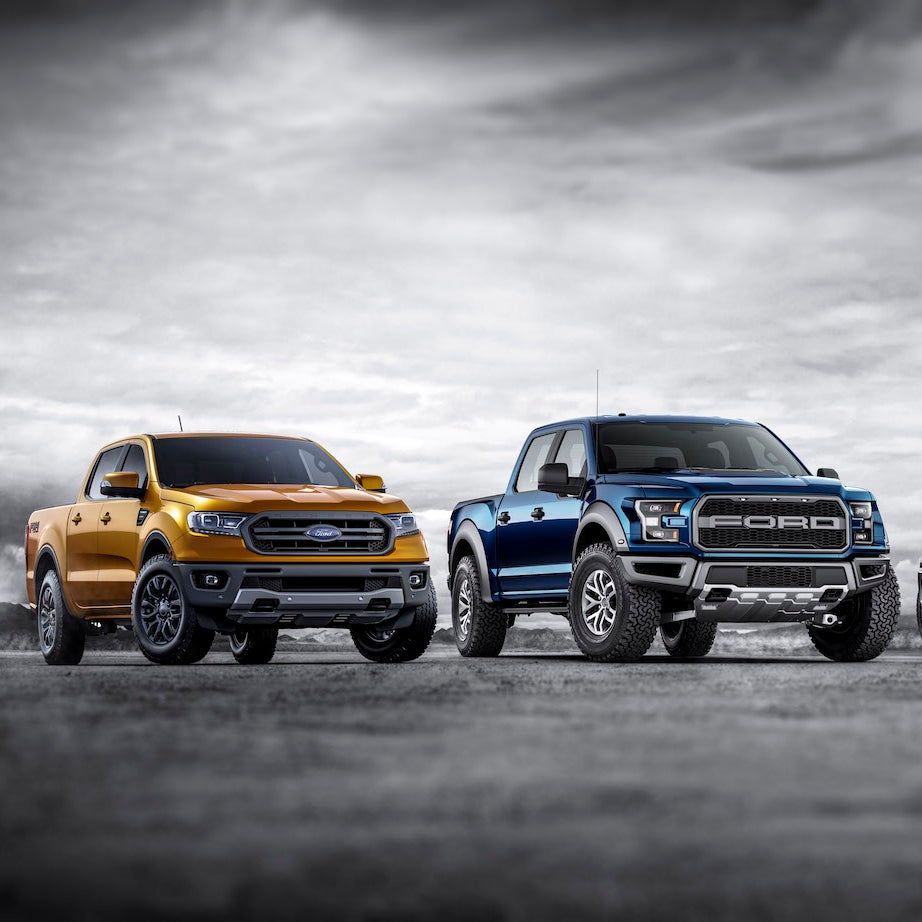 Heading out the door? Read this article on the new Outside+ app available now on iOS devices for members! Download the app.
Trucks exist to perform work. Tailoring your truck to the job you have to do will help you work harder and smarter, while likely saving you some cash. Let's look at the various types of truck available and analyze how best they can work for you.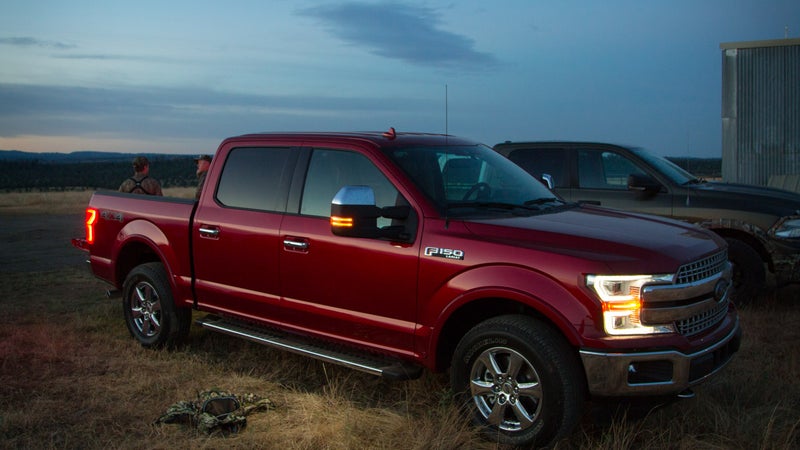 Pickups
Best For: Towing and hauling
Off-Road: Mediocre to fair
Winter: Mediocre to Fair
High Mileage: Not a problem
Fuel Economy: Mediocre
In stock form, modern pickups represent the most versatile adventure vehicles possible. They're huge these days, but modern technology has brought their fuel economy and handling to levels nearly equal to those of passenger cars. The massive number of sales in this segment and the intense competition also keeps prices low and updates regular. You'll spend less on a pickup than you will an equivalent SUV, and the pickup will likely feature newer technology.
You already know you can use a pickup to carry virtually anything, or even gear for multiple sports all at once. But if you haven't driven one of the latest generation of full-size trucks, you probably don't know just how huge they are inside or how luxurious. Four-door cabins offer more passenger space than even the biggest luxury sedans, making them ideal for carrying four to five large adults, with all their gear, on long road trips. Pickups also make the easiest platform from which to perform a custom build. Heck, installing a camper is often just a case of dropping one right into the bed and calling it a day.
But all that size and space works against pickups both in town and off-road. Even midsize trucks like the Toyota Tacoma are too long and low to tackle serious off-roading without even more serious (and expensive!) modifications. We should also note that development of the midsize truck segment has fallen behind their big brothers, and they struggle to compete even on price with the full-size alternatives, which often get just as good fuel economy, with better performance and considerably greater utility. If you want to get a truck to do truck stuff with, get a full-size pickup like the Ford F-150.
Pickups are available in a mind-boggling array of configurations and have even more options. That F-150, for example, can be had in a $27,000 two-wheel-drive, two-door work truck configuration, all the way up to a fully loaded 4WD and AWD four-door Raptor ($71,000) that shares its motor with the $500,000 Ford GT supercar.
For most people who want to do most truck stuff while retaining decent off-road ability at a reasonable price, we suggest going with four-wheel drive, four doors, and whichever trim level gets you leather seats without too many other frivolous extras. The second-best motor is usually good enough to give a pickup a surprising turn of speed and solid towing capability and should come in a littler cheaper and have somewhat better fuel economy. If you can't tell by now, the F-150 is our pick in the current truck market, and we'd spend our money on a 4×4 SuperCrew XLT model with the 6.5-foot bed and 3.5-liter EcoBoost engine and ten-speed transmission, for a total of $44,000.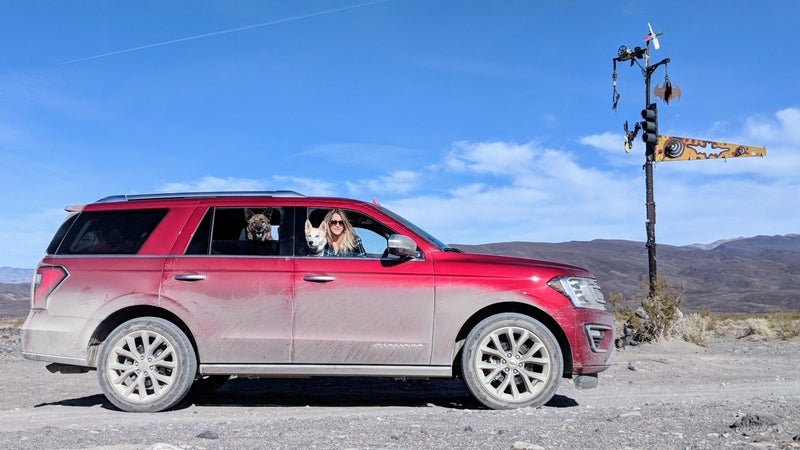 Sport Utility Vehicles
Best For: Carrying people and going off-road
Off-Road: Mediocre to excellent
Winter: Mediocre to excellent
High Mileage: Some last as long as pickups
Fuel Economy: Mediocre
Let's start by defining SUVs roughly as body-on-frame passenger trucks with four-wheel drive. That makes them more robust and better off-road and at towing than unibody all-wheel-drive crossovers. But by mounting the body on top of a separate frame, SUVs struggle to achieve equivalent exterior size-to-interior volume ratios to lighter, smaller, more efficient, and better-driving crossovers. Most of today's drivers will also be better served by AWD than 4WD.
Here's a thorough explanation of the differences between AWD and 4WD. Every truck buyer should learn which is right for them before shopping.
If you're serious about going off-road, there's no better new vehicle available than the Jeep Wrangler. It is hands down the most capable off-road passenger vehicle available today, and it's a serious bargain, with a starting price of just $27,000. If you want more on-road comfort and performance, then look no further than the Jeep Grand Cherokee. Starting at $30,000, it can be optioned up to serious levels of luxury or speed (there's even a 707 HP Track Hawk version) and takes well to modifications like suspension lifts, protection parts, and larger tires. It would be my choice as a basis for an overland build, and I recommend the nicer trim levels over more expensive but less capable SUVs from England, Japan, and Germany.
Need three rows of seats? The new Ford Expedition has considerably more space inside than its rivals, thanks to a first-in-segment fitment of independent rear suspension, which also endows it with superior ride and handling. You can also spec an Expedition with a low-range transfer case for climbing or descending steep hills, and its terrain management system helps get the humongous SUV through or over challenging off-road obstacles. That would be my pick if I had serious towing work to do.
Crossovers
Best For: Everyday driving
Off-Road: Mediocre
Winter: Excellent
High Mileage: Don't count on it.
When SUV sales started booming in the 1990s, car engineers were baffled. Big, heavy, 4WD trucks made no sense for the people who were buying them, most of whom stayed on-road the majority of the time. Why were people prepared to suffer atrocious fuel economy and put up with limited handling, poor packaging, and often higher prices? It turns out that people who should have been buying station wagons and minivans preferred the higher seating position and rugged looks and were prepared to drive a vehicle that was bad for them in every other way to achieve those two merits. Car engineers thought that was dumb, so they set out to design something that performed the job of a station wagon or minivan but looked tough and had high seats. Thus, the crossover was born.
Don't let that relatively humdrum beginning fool you. Most of us are not cowboys, we're not competing in the Camel Trophy, and, heck, most drivers are afraid to yank on the 4WD lever in their trucks, much less put in the 60 seconds of time it takes to learn what would happen if they did.
The vast majority of today's SUV buyers would be much better served by a crossover. Unibody construction—where they body and frame are integrated into a single unit—gives crossovers better packaging, maximizing interior space in even smaller vehicles. It's also much lighter, helping every single performance metric a car has, from acceleration to braking to fuel economy. It's also stiffer, leading to a better ride and quieter interiors. The all-wheel drive most crossovers are fitted with is always working automatically, so you don't need to worry about shifting into it if you come across a slippery surface.
Is there a reason you should buy a crossover over a minivan or station wagon? All other things being equal, the answer would be no, but because sales of crossovers are so strong right now, automakers are investing all their money on them while neglecting their other passenger vehicles. So today's crossovers are the cars that benefit from the highest R&D budgets and have the volume to amortize the cost of quality components. Right now, crossovers are often the best vehicles an automaker produces.
On a budget? The $21,000 Subaru Crosstrek is an extraordinary value and is all the car any Outside reader actually needs. I'd recommend leasing one of these (depending on mileage, as low as $120/month) over buying a nicer but used car. Want something a lot nicer? The $33,000 Volvo XC40 is probably the best combination of performance, luxury, design, practicality, and price available today. Need three rows? Look at the $32,000 Subaru Ascent if you're worried about the price, or the $46,900 Volvo XC90 if you're not. The latter is possibly the safest car on sale today.
Worried about going off-road? If all you're doing is driving dirt roads to reach trailheads and campsites, virtually any vehicle can handle that. A little more ride height will help you avoid damage, while a set of all-terrain tires will add both puncture resistance and traction. Worried about getting stuck? Pack a pair of Maxtrax in your trunk. They work equally well in snow, mud, or sand. I'm sending a buddy off to Baja in his Subaru this weekend and loaned him my Maxtrax so he could be confident about driving onto the beach. Most people buy way more capability than they actually need or use and suffer for it. Take it easy, take precautions, and your crossover will perform just fine.