Indefinitely Wild
Is Volvo the New Subaru?
Looking for a practical, versatile car that's luxurious and well-designed? Take the all-new 2018 Volvo XC60 for a test drive.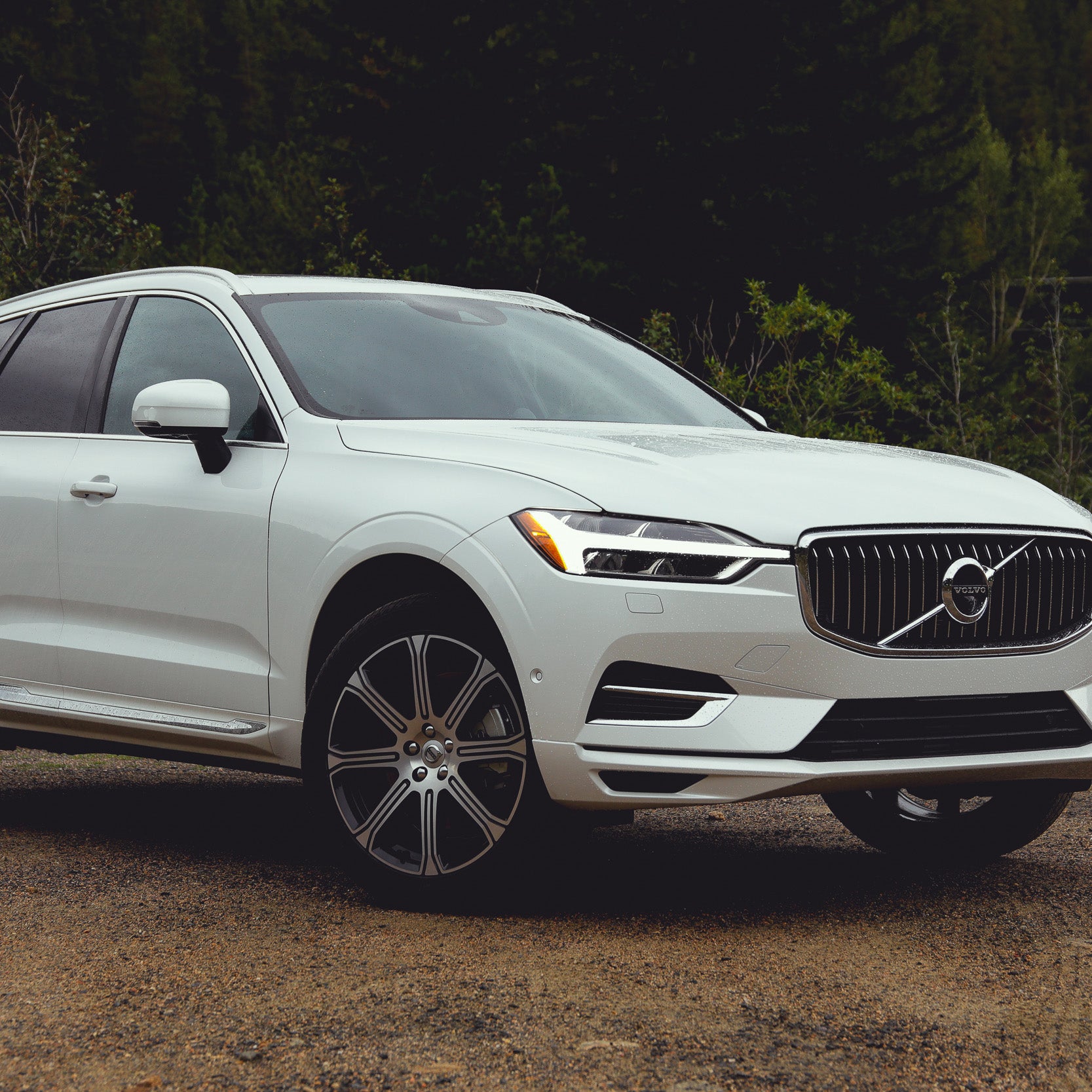 Heading out the door? Read this article on the new Outside+ app available now on iOS devices for members! Download the app.
The all-new 2018 Volvo XC60 ticks every all-wheel-drive crossover box while applying a uniquely Swedish touch of luxury and design. It's so good that you just might want to upgrade your Subaru—if you've got some spare cash. 
What Is It?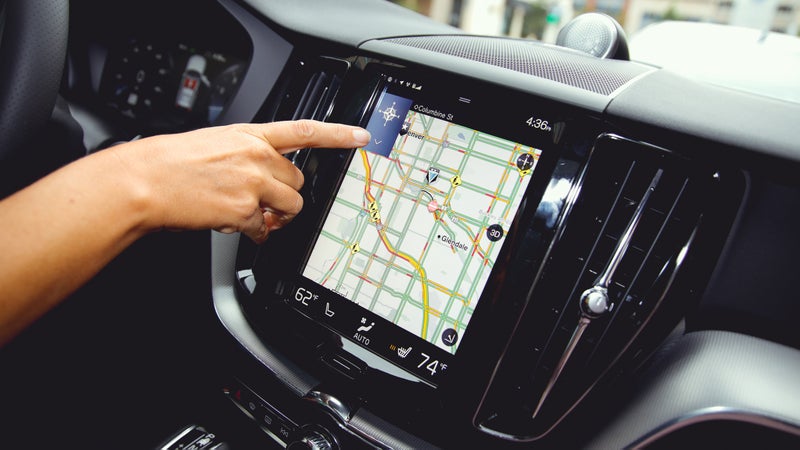 The XC60 starts at $41,500 and can be optioned all the way up to more than $70,000. That makes it a direct rival for cars like the Audi Q5, BMW X3, and Land Rover Discovery Sport.
The base engine in this midsize luxury crossover is a 250-horsepower, 2.0-liter turbocharged four-cylinder, confusingly dubbed the T5. An additional $3,400 buys you the 316-horsepower turbocharged and supercharged 2.0-liter four. Go up $11,400 and you'll get the T8 hybrid, which adds an electric motor to the twin-charged engine for a total of 400 horsepower. That range-topping hybrid includes a $5,002 federal tax incentive, and it's worth noting that the combination of forced induction with electric power works uniquely well in the power-sapping thin air of high altitudes. This thing remains a rocket ship even over high mountain passes and makes this Volvo as fast as a Porsche Macan S.
Who's It For?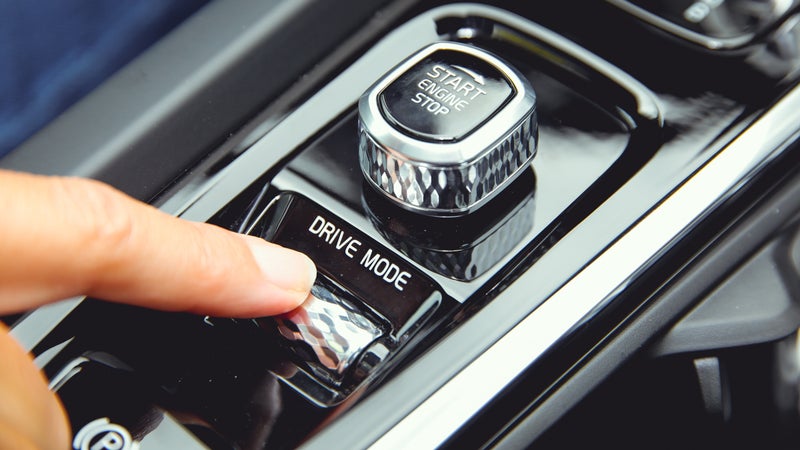 Unlike the competition, the XC60 puts comfort ahead of razor-sharp handling. It's also the safest car in its class. It comes standard with a comprehensive safety package, including an active collision avoidance system for pedestrians and cyclists, and its front-facing cameras can even read road signs. If you speed past a school zone sign, for instance, the XC60 will warn you to slow down.
That all speaks to the reason why Volvo is unabashedly targeting this vehicle at families concerned about safety and comfort—the most important person in the XC60 isn't the driver, it's the passengers.
Design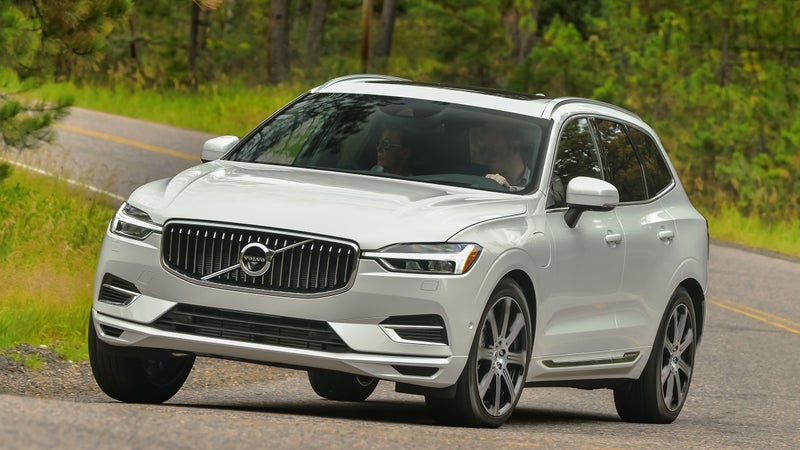 A single piece of driftwood spans the XC60's dashboard. It's a unique, striking, bold touch—one that defines the XC60's clean, uncluttered, and warm interior. The rest of the interior is almost button-free, with most functions occurring through the nine-inch touchscreen display. Sync your phone through Apple Car Play or Android Auto and you'll have half the screen real estate remaining for vehicle functions like heating and cooling or media system controls.
There is one confusing button: Though the shift lever has the usual D, N, and R, it moves the P to a separate button, which is awkward and has no discernible advantage.
Outside, Volvo's had a harder time breaking the crossover mold. This car still looks like a wagon on stilts. As is category practice, the LED lighting is the most striking external feature.
Driving It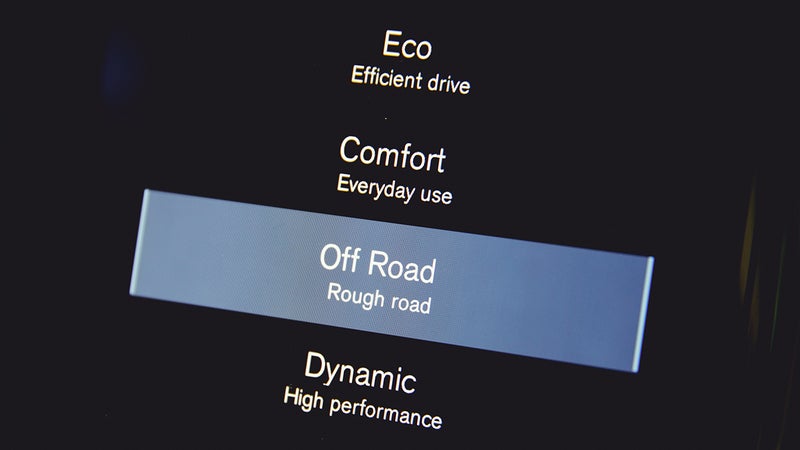 Driven a Subaru? Add some refinement and you have the XC60. It lacks the hard edges of a BMW, Audi, Porsche, or Mercedes, but it's more responsive and fun than anything made by Acura or Lexus.
More to the point: How does it do in inclement weather or on a rough dirt road? Well, once you've fitted winter tires, the XC60's Haldex AWD system is up there with the best and constantly evaluates traction to optimize to which wheel torque is delivered. Off-road ability will be up there with a Subaru—better than other crossovers, not as good as a true 4×4—for the same reason.
Spec the optional air suspension, though, and you'll be able to add an additional 40 millimeters of ground clearance on demand. That's great if you encounter an unexpected obstacle like a washout on a dirt road. The air suspension will pay daily dividends, too, by improving ride quality on-road.
Likes
Class-leading safety.
Long list of standard luxury features.
T8 hybrid drivetrain excels at altitude.
Way more comfortable than the German competition.
Best car interior under $75,000.
Dislikes
Options add up quickly—you can tally up to $30,000 extra if you want all the toys.
Weird park button adds frustration to an otherwise superlative user interface.
Not the most exciting car you'll ever drive.
Should You Buy One?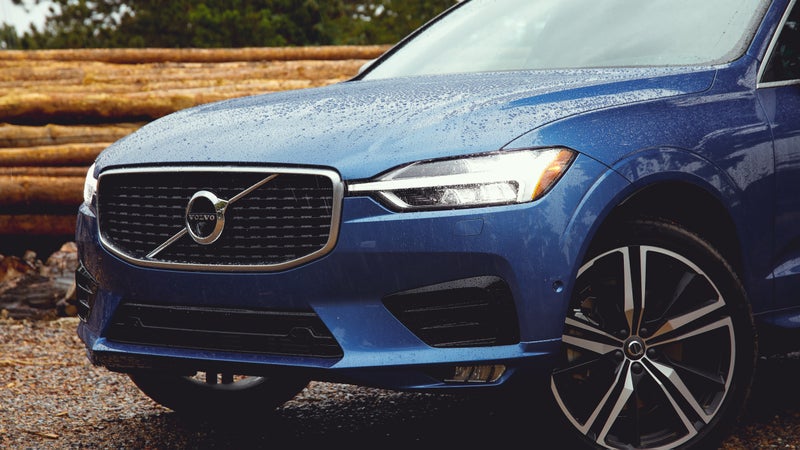 If you're looking for advanced technology paired with a capable all-wheel-drive system that will get you anywhere you need to go, all wrapped up in the safest vehicle in its class, then you'll love the XC60. I'd have no problem recommending one to someone I care about or putting my family in its passenger seats. The XC60 would make a great upgrade if you're ready to move up to something nicer—and, granted, more expensive—than your Subaru Outback.
Lead Photo: MATTHEW SCOTT