Want a Mini Camper? Go to Japan.
Even since VW stopped making its European Winnebago in 2003, options for small, capable campers have dwindled in the United States. Meanwhile, Japan is producing dozens of the vehicles. What gives?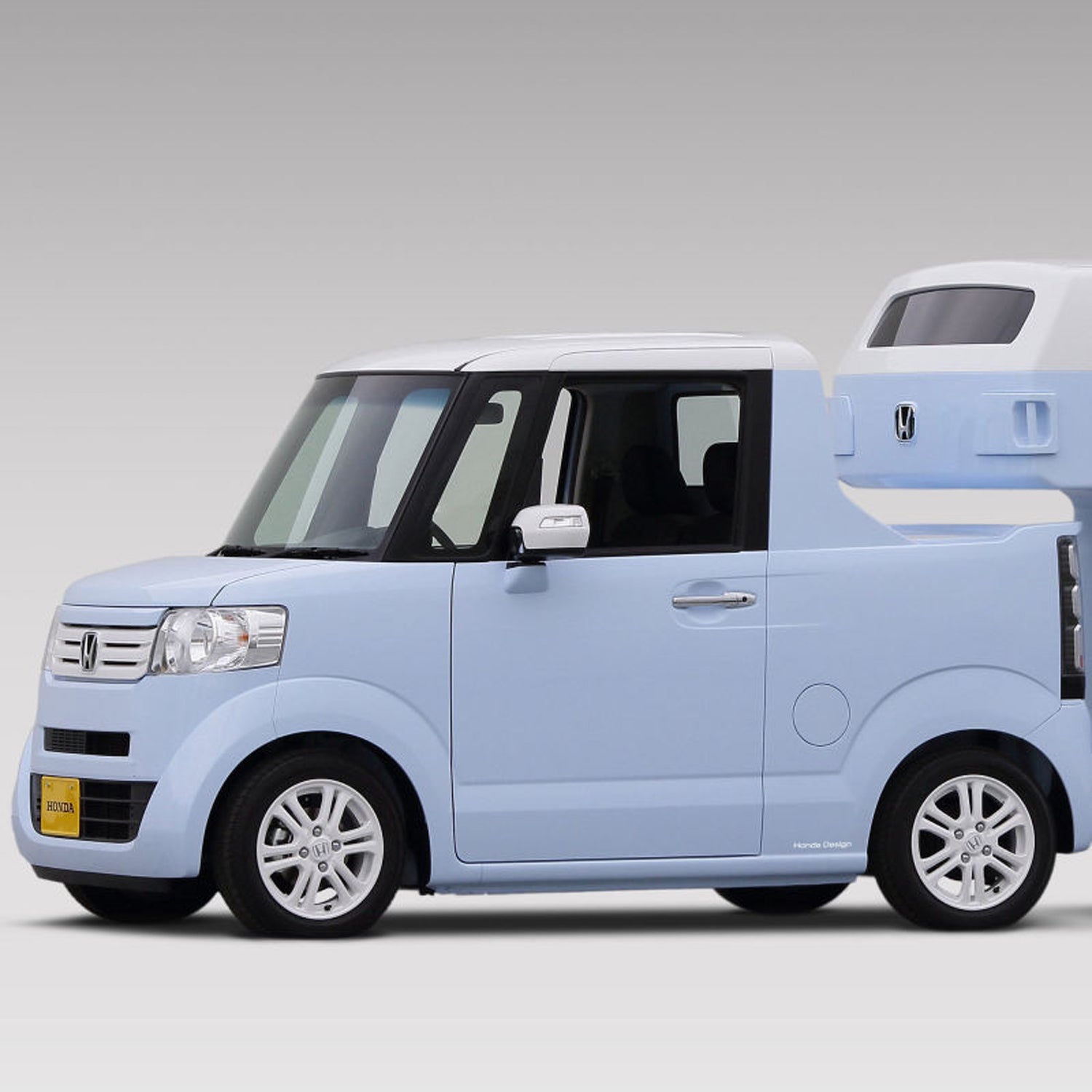 Heading out the door? Read this article on the new Outside+ app available now on iOS devices for members! Download the app.
In the market for a small, self-contained camper? It won't take you long to discover that there are few options in the United States, despite the flourishing #vanlife movement. Pickings have gotten slim since 2003, when Volkswagen laid to rest its iconic European Winnebago, the last U.S. factory option.
Meanwhile, Japan is inundated with a flood of new campers being built out of minivan-size vehicles (like this Nissan NV200), which were recently featured in the Japan Camping Car Show.
Surely, alongside the van lifers, there's a large demographic of Americans with enough discretionary income who would drool over the chance to own a camper van small enough to parallel park outside a cramped Brooklyn loft and serve as a weekend adventuremobile, right?
But stateside, the list of options continues to shrink. There is a diminishing fleet of VWs, which you can find refurbished at GoWesty or Pop Top Heaven, but you're likely to find yourself at the bottom of a long waiting list—for a used vehicle. Ursa Minor converts Jeep Wranglers and Honda Elements with Westfalia-style pop tops, but they're fairly spartan and lack a kitchenette. Winnebago still offers its Travato, and Sportsmobile, Outside Van, and Roadtrek continue to customize full-size vans, but they're hardly compact, especially compared with what's appearing in Japan.
Returning to the United States after living out of a camper van in New Zealand, I was disappointed to face the reality that vehicles I frequently encountered in the Southern Hemisphere—like the Toyota HiAce and the Mitsubishi Delica/L300, or the Mazda Bongo camper—are unavailable here.
Curious as to why this might be, I reached out to several manufacturers, but none seemed even remotely interested in addressing the topic. Finally, a Toyota spokesperson got back to me: "There doesn't appear to be enough demand to justify the cost" of importing a scaled-down camper van to the United States, which is puzzling considering the nearly five decades of praise the company's beloved HiAce has earned overseas.
"It's all in the marketing," suggests Alan Feld of Sportsmobile, who maintains that his company, alongside Outside Van and Roadtrek, are small game in this country.
Maybe Feld is right. It could be that the monumentally American ideology of "bigger is better" continues to dictate the automobile market here, where large, towable campers and mammoth slide-out festooned diesel pushers remain king among recreational vehicles, according to the Recreational Vehicle Industry Association.
So as it stands, if you're in the United States and on the hunt for a new compact camper van equipped with the relatively modest basics of a VW Vanagon, your options are limited unless you're willing to dole out thousands of dollars in aftermarket conversions. Otherwise, you'll have to resort to undertaking your own project, which, with a bit of plywood, a few two-by-fours and some ingenuity, isn't a bad idea. But it could become a lengthy, exhausting, expensive endeavor in its own right.
Maybe it's time to bite the bullet and give Sportsmobile a call, checkbook in hand, since it doesn't look like we'll be seeing souped-up Scions or Delicas arriving here anytime soon.
After all, "the grass is always greener" says Feld, noting that a Japanese magazine recently approached him with hopes of finding out why they couldn't get full-size campers like Sportsmobile's custom 4×4 exported to Japan.