What You Need to Know About the New Electric Volkswagen Bus
We'd love to see a return of the classic, retro VW camper—with an electric engine nonetheless! The only problem: this is a concept that will likely never make production.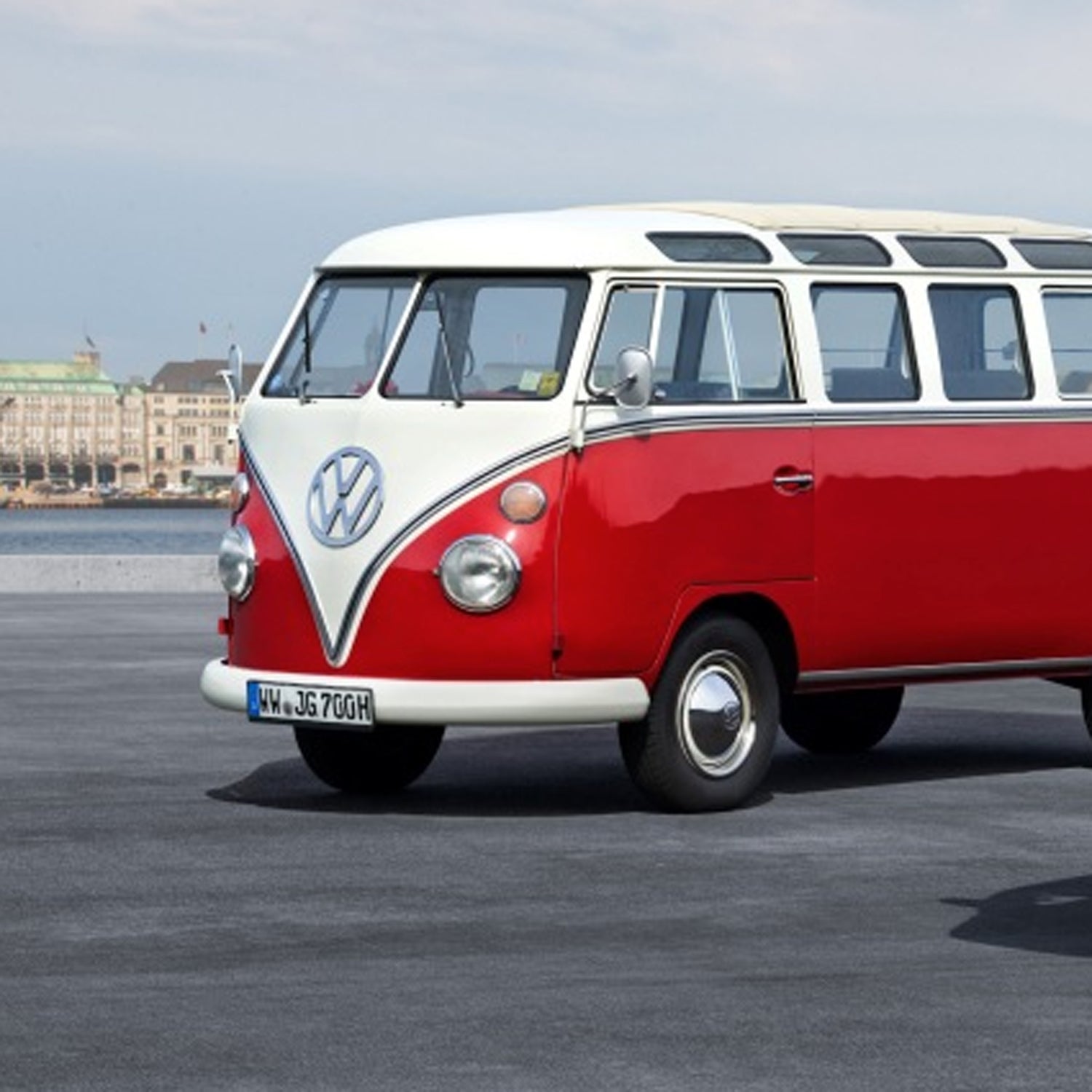 Heading out the door? Read this article on the new Outside+ app available now on iOS devices for members! Download the app.
Few vehicles are so iconic that they transcend the original culture that first embraced them. The original Volkswagen bus is one of these unicorns—a camper that continued to inspire generations of wanderers and adventurers long after the first one rolled off the line in 1950. 
VW stopped making the camper in 2013 due to new safety legislation (the cars didn't have ABS or airbags on both the passenger and driver sides, which made them illegal to manufacture). But last week at the New York Auto Show, a VW board member announced that the German company is working on an electric concept bus to replace the old hippie wagon. 
This is exciting news to be sure. The concept will reportedly maintain the boxy look of its predecessor and we're all for replacing gasoline with batteries. But there are four points to consider that might temper your enthusiasm.  
#1 It Probably Won't Be a True Camper
At least the first model won't be. A camper (think Westfalia, Westy, or a pop-top, not a base model bus or van), with a built-in kitchen and sleeping area—is an expensive vehicle intended for a niche market. In order to sell enough of the new buses, VW will want to make them appeal to the broadest consumer base possible. Read: We can expect an electric van that might come with a camper conversion add-on in the future. 
And remember: while Volkswagen makes great vehicles, they don't make campers. For that, you'd want to turn to Westfalia or Winnebago. These two companies have made names for themselves doing camper conversions on vehicles including the original Bus, the Vanagon, and Eurovan. The conversions are often purchased as a dealer option. 
#2 The Motor Has Limitations
According to chairman of the board Heinz-Jakob Neusser, VW plans to mount the electric motor and batteries on the existing MQB chassis in order to keep costs down and speed production up. The e-motor would have to go under the floor in order to preserve the classic flat-nosed 1950s look, he said, which is possible as it's smaller than a combustion engine. 
Similar to the last original VW offering (the Eurovan), the MQB platform is a front-engine, front-wheel drive system but with one interesting feature—it can be optioned as 4WD. Alas, 4WD won't do much good unless battery technology makes huge strides to improve range. We're skeptical about battery life for an adventure bus—most e-vehicles today can go less than 100 miles on a single charge.
#3 A Crowded Marketplace
Volkswagen created the U.S. camper market that it subsequently abandoned in 2003. And while the demand for a vehicle competent enough for daily use but also rugged enough to tackle the occasional road trips is high, it's being met by other manufacturers, such as Dodge, Nissan, Ford, and even Mercedes, that weren't making campers a decade ago.
That said, while the adventure van market is increasingly crowded, we think there will always be room for the original VW—especially if the company stays true to the original retro design. 
#4 Reality Check
Volkswagen has made tantalizing promises before. First, it claimed it was building a new Retro Microbus in 2001, which was intended less as a camper and more as a stylish minivan. It never made production. Then in 2011, VW teased the Bulli Concept, a mini bus with many of the same design cues as its predecessor. It also never went into production. With the new e-camper, it seems as if VW is on track to maintain its once-every-few-years promise concepts. 
Lead Photo: Volkswagen