Climbing Is Evolving, So Heinz Mariacher Is Too
We caught up with Scarpa's climbing shoe category manager Heinz Mariacher to talk about what's next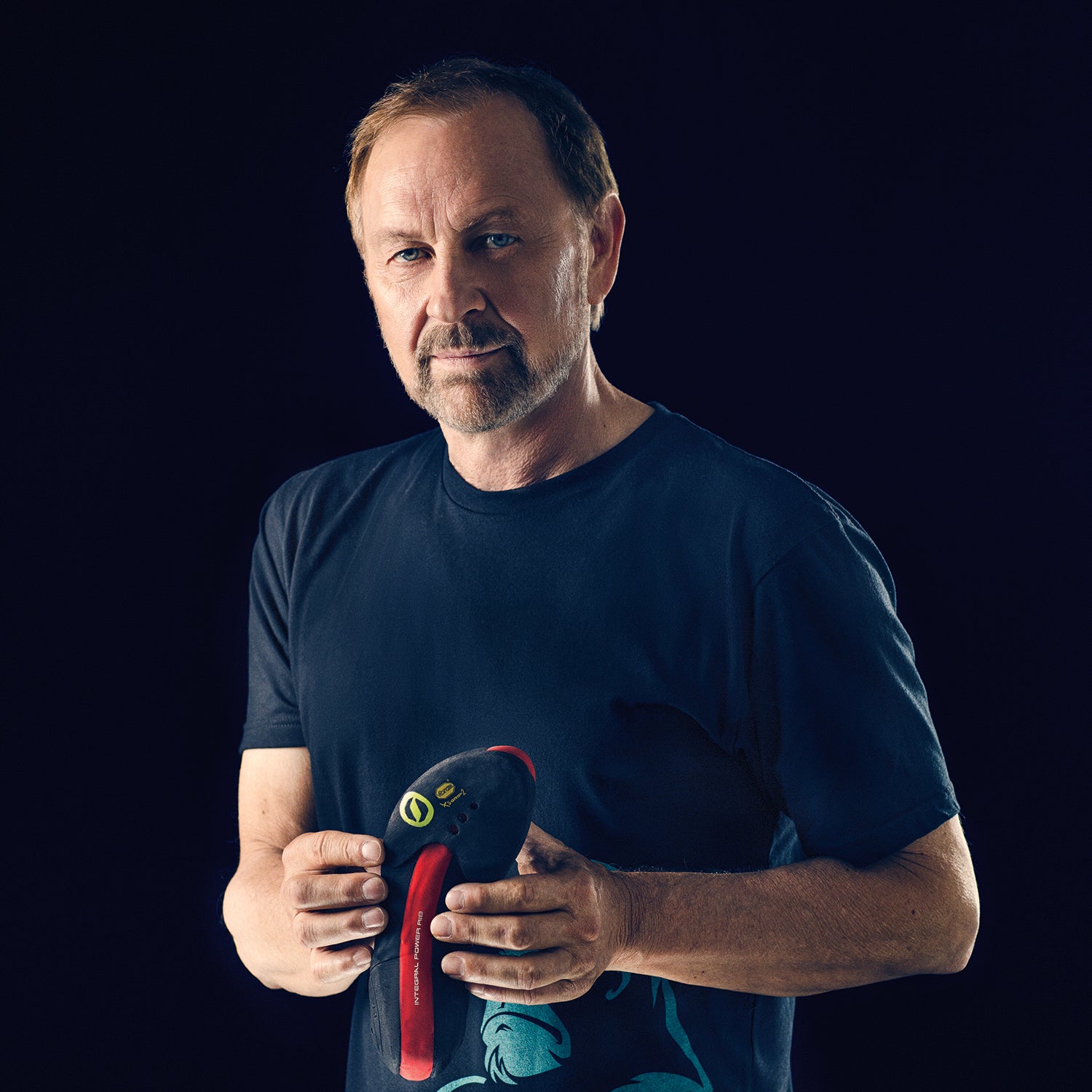 Heading out the door? Read this article on the new Outside+ app available now on iOS devices for members! Download the app.
We spend a lot of time testing the newest gear every year, but often know very little about the people behind it. So, we sent a handful of our writers out to talk to them. Julie Ellison spoke with Heinz Mariacher, the climbing shoe category manager at Scarpa. The brand produced our Buyer's Guide testers' favorite new climbing shoe of 2020, the Veloce, a comfortable training model that's technical enough to appeal to all users. Here's what Mariacher had to say about the past and present of climbing shoes and how he likes to approach the design process.
Know Your Roots
In the early eighties, we had one climbing shoe: the EB. It was extremely painful, and you had to wear it really small to get it to work well. The big challenge was to make shoes that would be less painful and still precise. That's where I started.
Trust the Process
The most interesting part is the first time you go out with the prototype and test it on the rock. There have been models where I've made 50 prototypes before it works. On the other hand, many times the first prototype looks bad but works well. Then you want to make it better, and you actually make it worse.
Lean on Experience
I've always insisted on being the developer and the tester, so I'd directly feel if a proto­type worked or if it didn't. Everybody has a different opinion, because everybody has a different foot shape. It's very hard to put all those opinions together and come up with solutions. When you can feel a shoe yourself, it's much easier.
Keep Evolving
As indoor climbing has grown, shoe design has changed a lot. Precision and sensitivity on small footholds used to matter. Now it seems that nobody cares about that. People only care about heel hooking and toe hooking. But it can be fun to create really nice shoes for the gym. It's a new challenge.
Check out Scarpa's Veloce climbing shoes.