This New Breathable Hard Shell Is Also the Most Waterproof
And it's made in America by a new company you've probably never heard of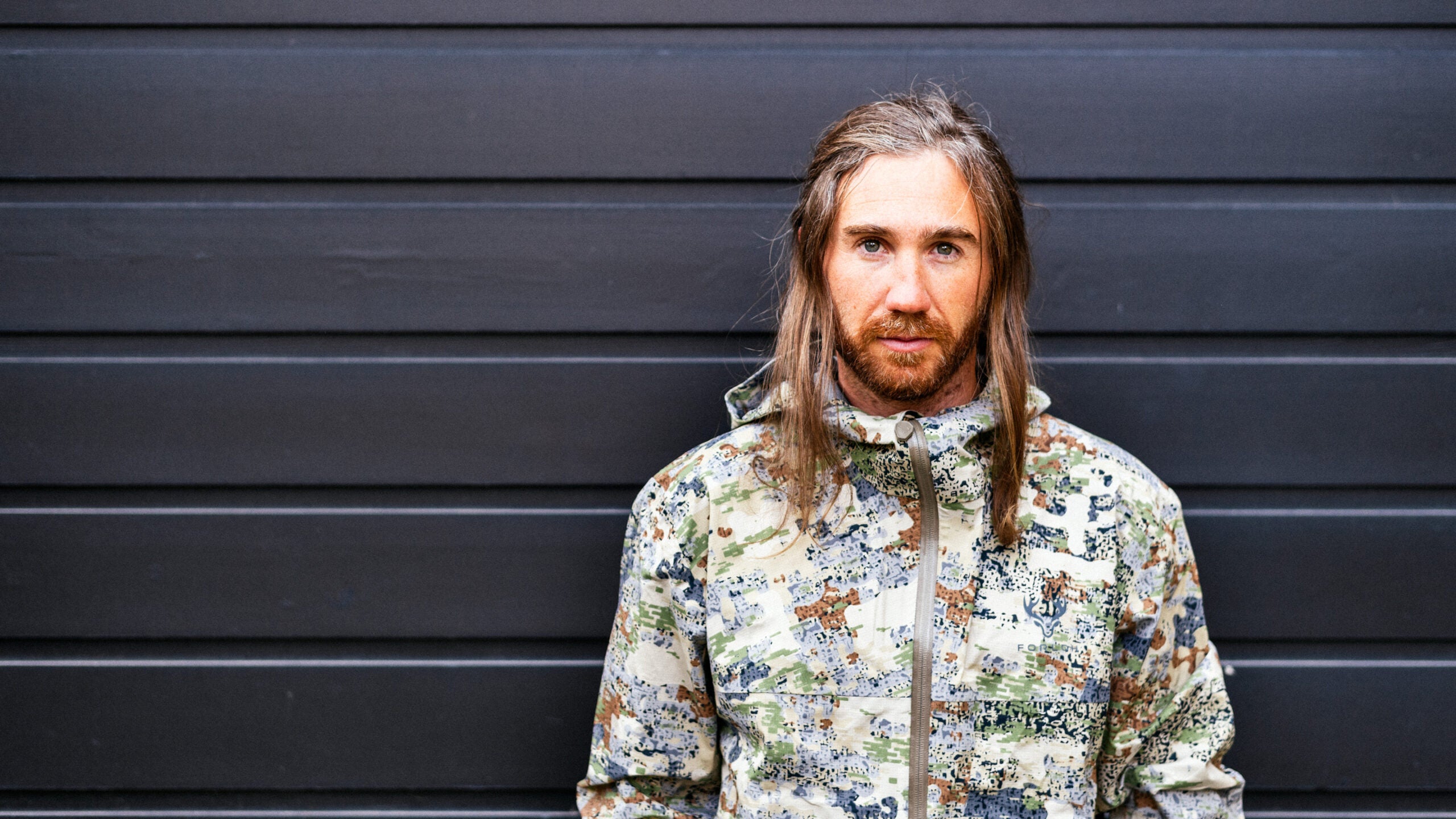 Chris Brinlee Jr.
Heading out the door? Read this article on the new Outside+ app available now on iOS devices for members! Download the app.
Making a waterproof fabric is easy. Heck, just wear a trash bag. But making a waterproof fabric that actually keeps you dry is tough. That's because your body emits moisture, and if it can't escape, you'll end up just as wet as if you were exposed to the rain. So the metric that makers of waterproof fabrics compete around is breathability. That creates its own problem—while chasing optimal breathability, some fabrics have compromised waterproofness. Which is why the new Airalite fabric from Forloh is so impressive. It moves more moisture, is more waterproof, and more durable than any other hard-shell fabric out there.
What's a Hard Shell?
We categorize outdoor shell fabrics in two ways: Fabrics that are water- and wind-resistant are typically called soft shells. Fabrics that are water- and windproof are typically called hard shells. 
The first modern hard-shell fabric was invented by Robert Gore in 1969 by accident. Playing around in his lab in search of a cheaper way to make plumber's tape from Teflon, he stretched that material out while heated and found that he'd created a very thin membrane with billions of microscopic pores in every square inch. Those pores were smaller than water droplets but larger than water molecules, so the material could stop rain and vent sweat vapor. The only problem was, the membrane was so thin that it was too fragile to make an effective garment on its own. Gore's solution was to sandwich it between thicker, stronger inner and outer face fabrics, creating a three-layer garment—the beginnings of Gore-Tex. Today most hard-shell jackets are made in more or less the same way. 
How do you define the difference between a waterproof and water-resistant material? A fabric's ability to resist external water pressure is calculated by placing it under a vertical tube of water. If it can support a water column of 10,000 millimeters or more, it's considered waterproof. Any less and it's considered water-resistant.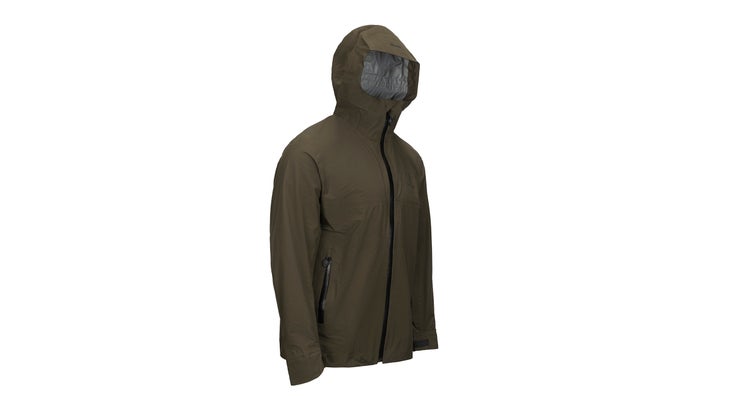 What About Breathability?
The trouble is, more waterproofness has always equaled less breathability. There are two ways to test breathability: by a fabric's moisture vapor transmission rate (MVTR)—and how much wind can pass through in cubic feet per minute (CFM). 
MVTR is the mass of water vapor that can pass through a square meter of fabric in in 24 hours. But this method has its flaws, as ultralight sufferfest enthusiast Andrew Skurka explains:
"Not surprisingly, breathability is an oversimplification of MVTR: whereas MVTR measures a degree, breathability is used as an absolute. Specifically, if the MVTR of a fabric is greater than zero, the fabric can be described as 'breathable,' even if realistically it is not. (There is no industry standard for breathability.) So, for example, even a body suit made of painter's plastic could be described as 'breathable' if the suit had a few needle-sized vents in it, because in theory moisture could pass through these vents."
Measured in a lab, MVTR ratings are also not necessarily a reflection of real-world conditions. In order for tiny water molecules to be forced through membrane pores, the air pressure inside a garment must be higher than that outside. Which is to say, the air inside a jacket or pair of pants must be warmer than the ambient conditions. The relative humidity inside the garment must also be higher than that outside.
"If the outside air is nearly saturated with water vapor already," continues Skurka, "there is simply no capacity for it to absorb additional vapor generated by you. When you perspire, it remains next-to-skin, unable to evaporate."
The materials used to create a protective sandwich around that waterproof, allegedly breathable membrane can play a significant role here, too. The outer face fabrics that guard the membrane against abrasion are typically treated with a durable water-repellant (DWR) coating. Until now, those have been less durable than that name would suggest, largely because the film is applied to the outside of the fabric only, where it wears off easily. It also does nothing to protect the fibers of that face material from body oils, dirt, and other contaminants. And should a failure in the DWR coating allow the face fabric to soak up water or grime, it can prevent the garment from breathing by creating an area of 100 percent humidity that clings to the external side of the membrane. 
Aside from vapor transmission, a fabric's breathability must also have a capacity to block wind. That's where cubic feet per minute becomes relevant. Measured with an equivalent force of a 30-mile-per-hour gust, CFM measures how much of that wind can pass through a fabric. Anything with a rating of less than one CFM is considered windproof. Anything above that number and you'll be able to feel a breeze cutting right through your shell. Of course, airflow works both ways, and CFM also measures the passive flow of air through fabric. The higher the CFM rating, the more easily air will flow through that fabric. A waterproof-breathable piece of clothing with a high CFM rating will be capable of venting moisture without first building up body heat.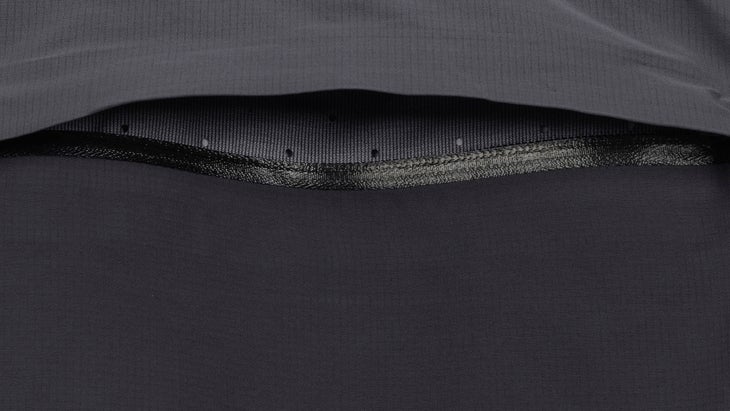 Let's Talk Numbers 
Forloh's new Airalite jacket ($379) and Airalite pants ($359) can support a water column measuring 35,000 millimeters in height, and can transmit 35,000 grams of water vapor per square meter per day. Both garments' permeability is 0.2 cubic feet per minute, which indicates that while they're windproof, they're also capable of passively flowing air. 
Let's compare those numbers to other top-tier waterproof-breathable fabrics. The hydrostatic head of Gore-Tex Pro (Gore's latest, greatest material) is 28,000 millimeters, and its MVTR is 25,000 grams. Gore doesn't talk CFM numbers for Pro, but I can attest that wearing it doesn't reveal any feeling of air permeability. You'll find Pro used across flagship hard shells from major brands like Arc'teryx, Mountain Hardware, and Sitka. 
Polartec NeoShell, which also claims to be the most breathable waterproof fabric, beats the air permeability of Airalite by two and a half times, with a CFM number of 0.5. But with a hydrostatic head of only 10,000 millimeters, NeoShell isn't nearly as waterproof. (In my experience, it will allow rain through during heavy downpours.) And with an MVTR believed to be around 30,000 grams (Polartec doesn't release this number), it can't emit moisture quite as well. You may be familiar with NeoShell in jackets like the Filson NeoShell Reliance and the Westcomb Apoc. 
eVent DVstorm also has a 10,000-millimeter hydrostatic head, and a 30,000-gram MVTR. This fabric company is good about releasing full specs, and it reports that DVstorm flows air at 0.2 CFM. Rab used to use DVstorm in its Muztag jacket but has since replaced that fabric with Gore-Tex Pro. 
There are obviously other waterproof-breathable fabrics out there, but these can be considered the top performers. And based on manufacturer claims, Airalite is both more waterproof and better able to move water vapor outward than any of them. Its wind permeability is slightly behind that of NeoShell, but given its ability to genuinely withstand heavy rainfall, that's not necessarily a bad thing. 
It's All in the DWR
Forloh is the passion project of energy executive Andy Techmanski, who in 2019 set out create a new technical-apparel brand whose garments are 100 percent made in America. Based in Whitefish, Montana, and funded entirely by Techmanski, the company is small, agile, and able to take advantage of the latest innovations in materials science. 
One of those innovations is a new technology for applying DWR coatings to fabric: Airadigm. Created by Missouri-based Trinity Technology Group, and currently exclusively licensed by Forloh, the process saturates fabrics with a DWR coating inside a vacuum, rather than simply applying it on top of a fabric. Airadigm allows each individual fiber to be entirely coated in DWR, leaving the open areas inside the fabric's woven structure intact and creating a coated face material that's more waterproof and more breathable than previously was possible—as well as one that's significantly more durable. 
A Forloh representative tells me that the coating should last the life of the garment, without any need to revive it with a wash-in treatment.
By more carefully applying that coating to individual fibers only, the Airadigm process is also less wasteful. The DWR coating used is not PFC-free, but Trinity Technology claims that it uses less than 1 percent of the chemical compared to traditional DWR processes. 
Because the fibers are entirely coated throughout, Airadigm should prevent the absorption of both water and oil, effectively eliminating one of the biggest problems that's plagued face fabrics to date: wetting out.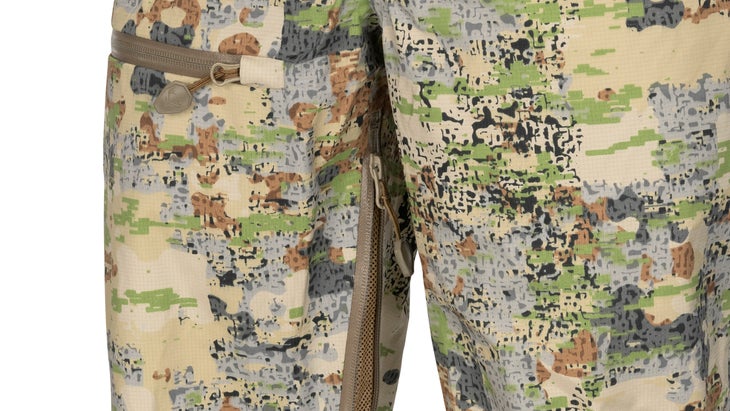 In the Real World
Techmanski describes the Airalite jacket to me as "like wearing a T-shirt." And while there's some hyperbole in that claim, it's less than you might think. 
I'm wearing the Airalite jacket as I write this, inside my 72-degree house. Sitting here typing isn't exactly a strenuous activity, and I'm entirely comfortable, without any of the clamminess I might experience if I was to wear a less breathable hard shell. It's about the same temperature outside; if I go take a dog for a leisurely walk, I'll begin to notice that I'm wearing a jacket. The generous pit zips would help, as would the novel horizontal, zippered vent that runs across the upper back. If I started climbing a steep hill, though, I would overheat and need to remove the jacket. The level of breathability here represents a significant step forward, but it isn't magic. I haven't yet had the chance to try the jacket in colder conditions, but layered appropriately, there's no reason to think this level of vapor transmission won't make it more comfortable than any other hard shell out there. 
Perhaps more impressive is Airalite's ability to withstand weather. In heavy, sustained downpours, I've gotten positively soaked while wearing jackets made from NeoShell. That fabric's 10,000-millimeter hydrostatic head might keep light rain out, but it simply isn't enough to withstand a significant storm or the breaking waves you might experience on a boat. Yet in an Airalite piece, with more than three times the resistance to water pressure, none of that water makes it through.
Perhaps the most impressive thing about Forloh's new rainwear is something I've yet to test: long-term durability. It's reassuring being able to take this thing into the field, knowing that sweat, grease, and abrasion aren't going to end up causing the face fabric to start absorbing water. Combine that with the extreme degree of waterproofing, and this thing is just confidence-inspiring. Garments made with Airalite will keep you drier longer than anything else out there. 
There is one problem with Airalite, however: like other lightweight hard shells, it's noisy. Hunters who aren't worried about counting every last ounce may be better served by Forloh's AllClima jacket ($399). It features the same water-column and MVTR numbers as the Airalite, but at 0.15 CFM, it offers slightly less air permeability with its heavier—and softer and quieter—face material.
Corrections:
(09/30/2021) A previous version of this story said that Airalite fabric was more breathable than any fabric out there, when in fact, it moves more moisture. It also stated that Polartec NeoShell fabric was previously considered the most breathable, but the brand beats the air permeability of Airalite by two and a half times, with a CFM number of 0.5. We regret these errors.
Lead Photo: Chris Brinlee Jr.