How to Dress for Extreme Weather Caused by Climate Change
As the saying goes, there's no such thing as bad weather, just inappropriate clothing. But with the Earth's climate in whiplash, that's up for debate. Here's the apparel you need to deal with it.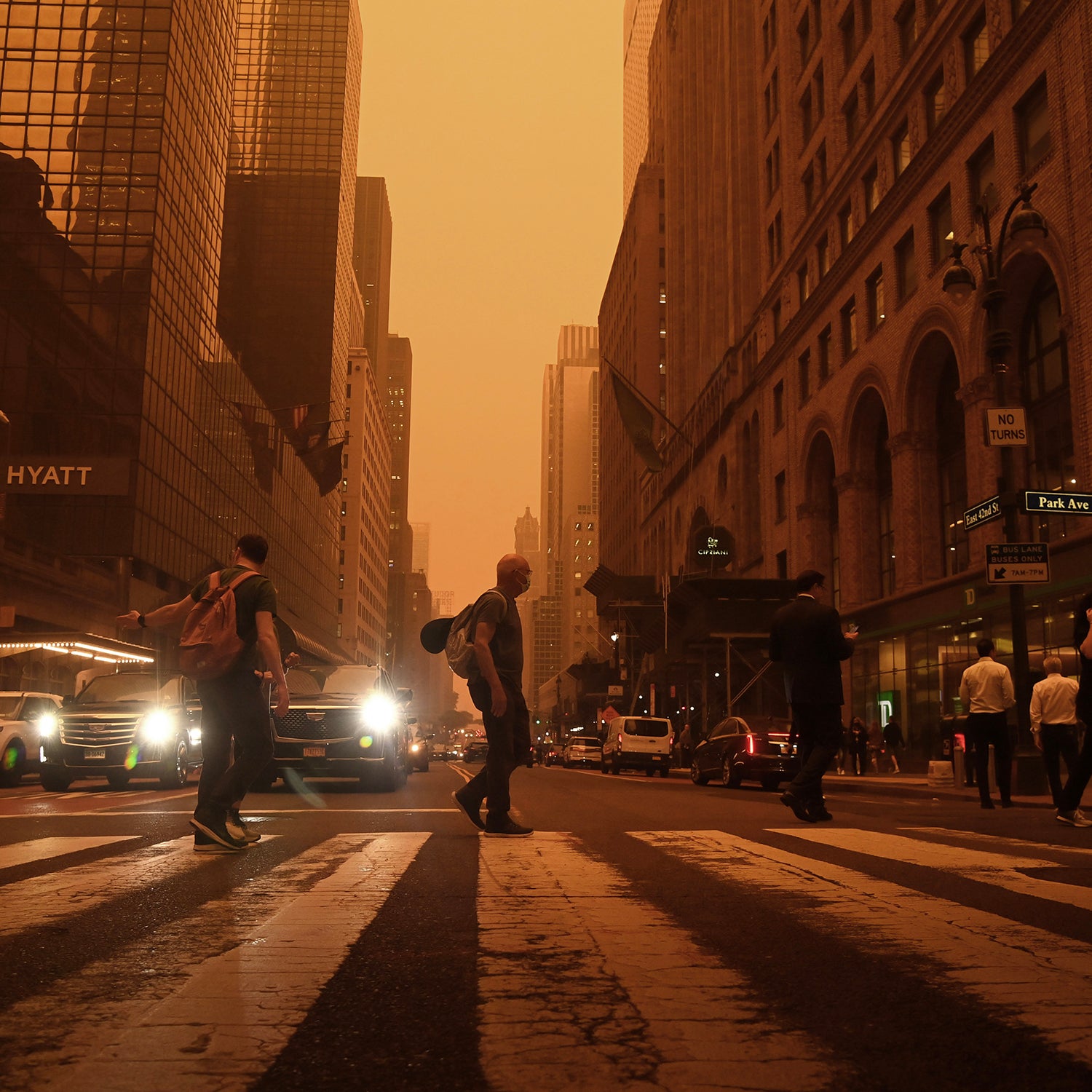 Marc A. Herman, MTA, Creative Commons
Heading out the door? Read this article on the new Outside+ app available now on iOS devices for members! Download the app.
Human-caused climate change is sending global weather patterns haywire. Summers are hotter, winters are colder, precipitation and wind are more extreme, and all of that is happening in places and at times it didn't before. Fortunately, clothing technology is advancing rapidly, too. Here's some of the latest, greatest gear that's genuinely capable of keeping you more comfortable in more challenging conditions.
I often find myself on the frontlines of those changing weather patterns. Here in Montana, the coldest temperature I hiked in this winter was minus 44 degrees Fahrenheit. Fishing the Gulf of Alaska this May, I was caught in a multi-day storm strong enough to blow antennas off the boat's roof. Daytime highs on a camping trip in central Mexico early this year soared to triple digits. I've tested a bunch of apparel options in those conditions, and found stuff that works.
The Best Clothing for Extreme Heat
QMax is a measurement of how quickly heat flows through a material. The higher a fabric's QMax score, the cooler it will feel. Thin silk, for reference, has a QMax score of .194.
But silk is expensive and difficult to care for. It's remarkable then that LifeLabs' CoolLife t-shirt ($49) achieves a QMax score of .200. The material is made from 58 percent polyethylene and 42 percent nylon, which the brand says is capable of keeping wearers three degrees cooler than going without a t-shirt at all.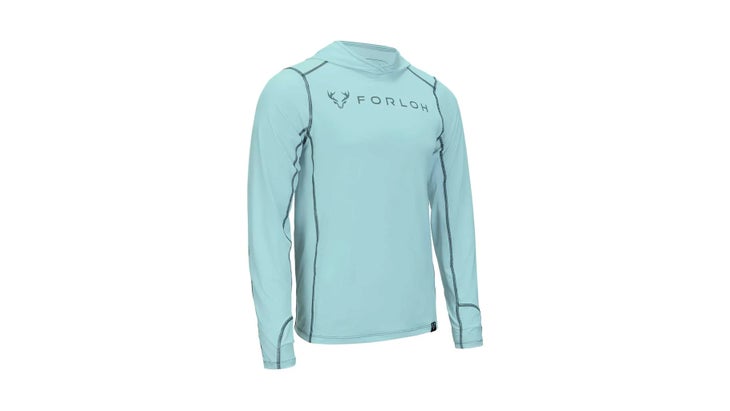 Another clothing technology developer, brrr°, says its new brrr° Pro fabric—a polyester-spandex mix treated with a mineral coating—achieves a QMax score equivalent to silk (.194), but combined with strong wicking properties, an ultraviolet protection factor of 50+, and good airflow, is capable of keeping wearers even cooler than the CoolLife t-shirt. In independent testing conducted by North Carolina State University, skin temperatures were found to run 3.5 degrees cooler while wearing brrr° Pro, than while going without a shirt. brrr° Pro technology is currently exclusively licensed by Forloh, a small Montana-based performance clothing brand that makes all its products in America. Forloh incorporates brrr° Pro into its SolAir Hooded Long Sleeve Shirt ($99), and its SolAir Technical Hoodie ($149).
I've spent time in both the CoolLife t-shirt and SolAir long sleeve. The CoolLife is a good, casual-looking option for wearing in a gym or on a hike. The material really does feel cool to the touch, and wicks sweat well. The SolAir is a more technical option for fishing or other outdoor pursuits. It also feels cool, but excels in its ability to dry instantaneously upon exposure to any sweat or submersion, and does a solid job protecting you from the sun.
The Best Clothing For Extreme Cold
The challenge in very cold weather isn't staying warm, it's staying dry. You can pile on all the insulation you want, but if you begin to sweat inside it as you move, you expose yourself to the rapid cooling effect moisture brings once you slow down. It's for that reason I've pivoted nearly entirely away from natural materials. We all know cotton fibers can soak up 27 times their weigh in water, but wool also hangs onto 30 percent of its weight in moisture.
Starting with base layers and moving all the way through your insulation, out to your shell, you want to select materials that wick moisture away from your skin, spread it out, and allow it to evaporate, choosing ones that won't have their performance impaired by that moisture.
The driest, most breathable base layers I've found are the Beyond Clothing Bask L1 ($70 top, $70 bottom). They're made from an ultra-thin version of Polartec Power Grid, a blend of polyester and spandex that attaches lofted fibers around a mesh chassis that remains incredibly open. If you're cold, that loft traps heat next to your skin. Build up more heat through activity, and it's free to flow out through the open weave, while the exposed fibers pull moisture away from your body using surface tension, then spread it out so it can evaporate into the next layer.
Last year, Sitka Gear released a new mid-layer made from PrimaLoft Active Evolve. The Sitka Ambient Jacket ($300) is constructed similarly to those base layers, just with thicker and more varied fibers designed to replicate the performance of animal fur. Because the material works in a similar fashion to the Beyond base layers, they're an ideal pairing. Warmth is added when you're cold, but is free to flow outwards when needed, and moisture is pulled away to another layer.
The best lofted insulation material I've found is Primaloft Gold. A dense mat of irregular polyester fibers, Primaloft Gold excels at trapping air, which is what provides insulation. It's denser than down, making it easier to incorporate in a layering system on your body, at the expense of packability off it. Also unlike down, which loses its loft when exposed to moisture, Primaloft Gold retains its insulative properties when wet, and dries quickly.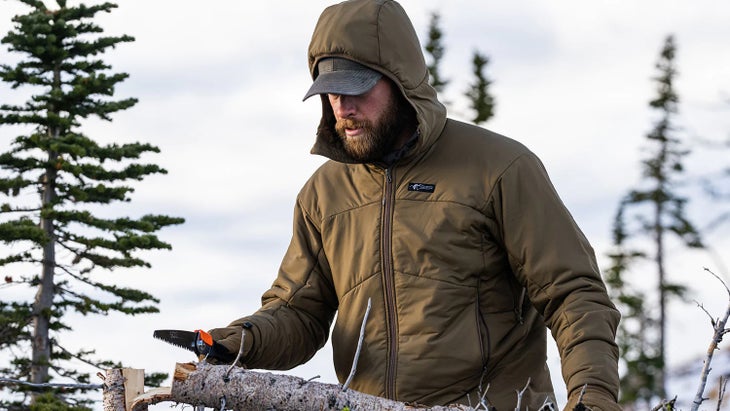 Currently, the most optimal use of Primaloft Gold that I've found is in the Stone Glacier Cirque Jacket ($279). It's just that insulation, contained in a very breathable, ultra thin shell material that's coated in a durable water repellant. So, moisture is again able to move through it mostly unimpeded, without impairing the jacket's ability to provide insulation. And man, does this thing insulate. Containing 133 grams per square-meter of Primaloft Gold, it's about two-thirds warmer than your typical puffy jacket, all in a package that's less than half-an-inch thick, which helps it layer without bulk.
What about your bottom half? I wear those Beyond base layers under a pair of Orvis Pro Underwader Pants ($149). With high-pile polyester fleece bonded to a woven outer, they slip inside a pair of shell pants easily, and stay in place thanks to integrated foot loops. They're close fitting, but stretchy, making them ideal for both layering and moving.
Under those, I wear Lorpen's new T3+ Trekking Expedition Overcalf Sock ($75, though they're usually unavailable). These can be difficult to find—I've had to import them from Europe several times—but they're worth the effort if you can track a pair down. Constructed from inner and outer layers of Polartec Power Stretch (a smooth, wool-like synthetic fabric) sandwiching a layer of Primaloft Gold Insulation, you won't find another way to stuff more insulation inside a boot as comfortably.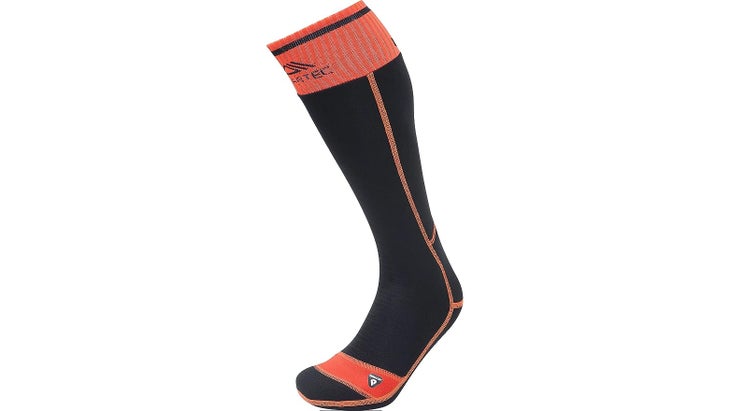 The mistake people make with foot insulation is that they often stop with their socks. Socks are compressed by your body weight, the fit of your boots, and by the motion of walking. So most insulation for your feet needs to come from your boots. For active pursuits in cold weather, look for boots insulated with 200 grams of either Thinsulate, or preferably Primaloft Gold. For static wear, 400 grams will be much warmer, at the expense of weight and bulk. When things dip into the deep negatives, I reach for a pair of insulated Lacrosse rubber boots. Their new Alpha Evolutions ($350) feature 1600 grams of Primaloft Gold, complete with an Aerogel toe cap. Aerogel is the most insulative material known to man.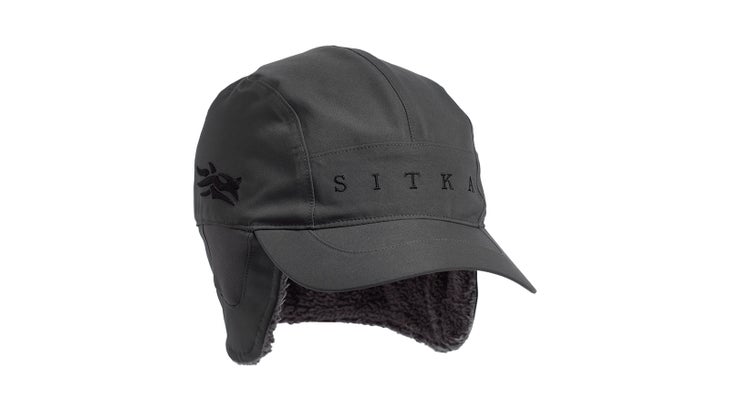 The one exception I make for wool is on my face, where the next-to-skin comfort and bacteria-resistant properties of merino matter more than its tendency to hang onto water. Filson's 280 gram Merino Wool Balaclava ($45) is thick enough to provide substantial warmth, without being suffocating, and its hinged face piece is just as comfortable under your chin as it is over your nose. It works best layered under an insulated, weatherproof hat. Sitka's Hudson GTX Hat ($85) is a modern take on the traditional Stormy Kromer, complete with a stretchy Gore-Tex shell and Berber fleece insulation. Add ski goggles if the wind picks up.
Of course, you need to pack all that clothing into a weatherproof shell. Luckily, stuff that works for rain is just as effective as protecting you from wind and snow.
The Best Clothing For Extreme Rain
There's three numbers that define the performance of weatherproof shells: water column, moisture vapor transmission rate (MVTR), and airflow.
Difference Between 'Water Resistant' and 'Waterproof'
Water column is simple. It's the height of a column of water stacked on top of the material in question that it takes to force water through. 10,000 millimeters is the accepted line between calling something water resistant and waterproof, but the taller the column, the more waterproof a fabric will be.
What Does 'Breathability' Really Mean?
Moisture vapor transmission rates are usually quoted in how many grams of water can flow through a square meter of fabric in a 24 hour period. This has traditionally been the definition of breathability, since moving moisture outwards while stopping rain from getting in is the point of a waterproof breathable fabric. But with the advent of its NeoShell membrane a few years ago, Polartec began talking about breathability as also being passive airflow, which is measured in cubic feet per-minute (CFM). A jacket with high passive airflow (NeoShell remains the highest) will feel less claustrophobic, but also block less wind.
How to Apply These Metrics to Choose the Best Rain Shell
We also need to talk about the real world applications for those numbers. A waterproof jacket with a low water column number will begin to let precipitation through during a heavy downpour, or if you find yourself inundated by heavy, wet snow. They're great in mild rain, but not in deluge monsoons. So, the ideal rain shell will feature a high water column number, a high MVTR so that all that sweat has somewhere to go, and needs some CFM, but not too much.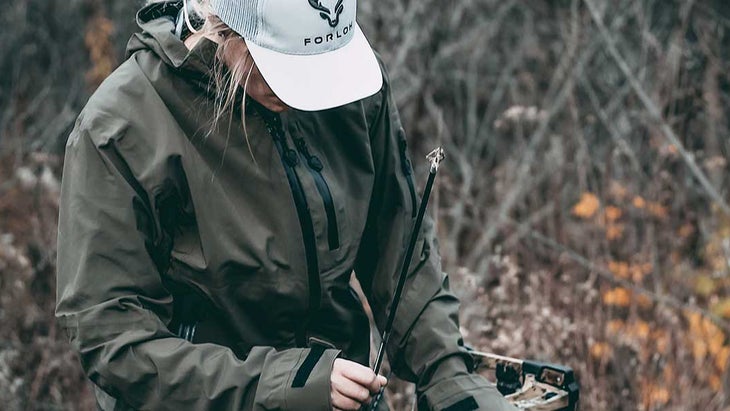 The best combination of those numbers I've seen is from Forloh's Airalite Jacket ($300) and Pants ($300), which have a respectable 20,000-millimeter water column, 23,000 grams per square meter / 24 hour MVTR, and provide .2 CFM of airflow. Forloh's proprietary DWR treatment also prevents the fabric from wetting out, and losing its breathability, as is the problem with many other materials.
Need something even gnarlier? They're applicable to cold-weather use only, but Stone Glacier's new M7 Jacket ($369) and Pants ($329) combine an exceptional water column of 33,000mm with an MVTR of 28,000, and no CFM. They're fitted with a high-pile bonded fleece backing to provide additional insulation, and feature four-way stretch so they don't restrict movement.
Stone Glacier also makes an exceptionally effective waterproof gauntlet ($149) with a 31,000-millimeter column and 27,600 MVTR. Those include a removable Primaloft Gold liner, so they can be worn no matter the temperature.
Lead Photo: Marc A. Herman, MTA, Creative Commons