Indefinitely Wild
The Filson Reliance Is the Best Technical Rain Jacket
Made from Polartec NeoShell, the Reliance performs peerlessly, yet still looks stylish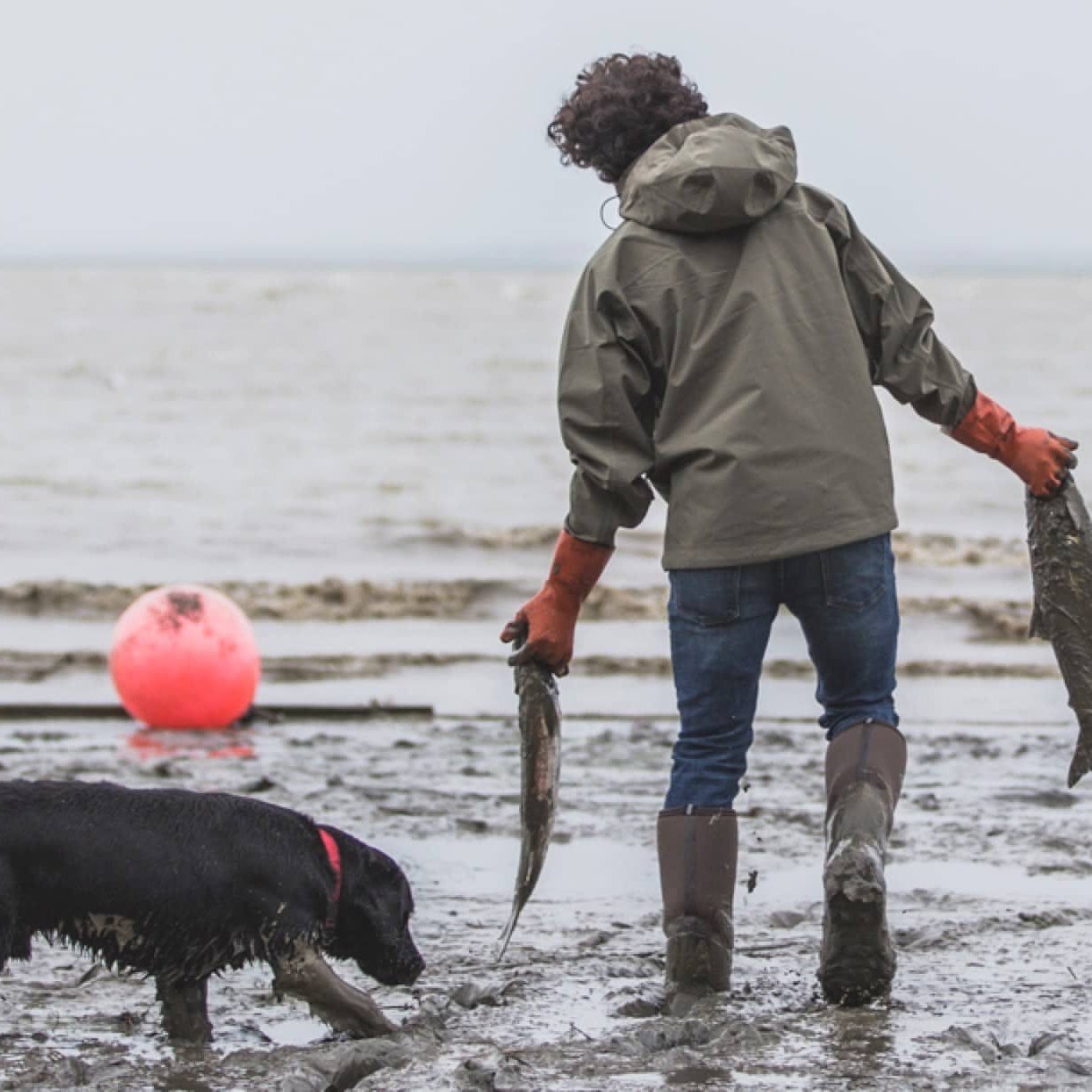 Heading out the door? Read this article on the new Outside+ app available now on iOS devices for members! Download the app.
During a meeting I had with Filson last year, company reps asked me if I'd ever wear their clothing for active outdoor pursuits. No, I explained, because while I loved the way the brand's classic materials looked and performed around town, they were just too heavy and not technical enough for high-exertion activities. I wouldn't rely on them to provide safety and comfort through extreme weather in the backcountry.
Then, early this year, Filson sent me this NeoShell Reliance Jacket . I've worn virtually nothing else in wet weather since. 
What Is It?
The Reliance is made from Polartec NeoShell, the most breathable waterproof-breathable membrane around. Not only are jackets with this technology pretty rare, but also the ones that exist tend to look pretty dorky. Yet the Reliance sacrifices no function to achieve high style.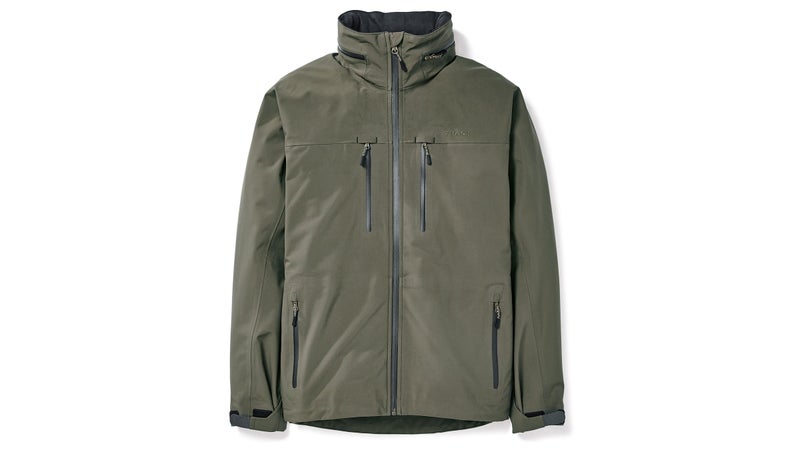 Who Is It For?
Open a Filson catalog and you'd think the Seattle-based brand exclusively outfits commercial fishermen and bearded manly men who live off the land, while dwelling full-time in off-grid cabins. This couldn't be further from the truth. Filson justifies its sky-high price tags by using quality, timeless materials like wool and waxed cotton and makes some of its products in the U.S. But while its stuff is durable and captures the classic Americana aesthetic, most of its jackets, bags, shirts, and pants are sold to stylish city dwellers who want to look like they're a particularly fashionable Alaskan fur trapper. (Which is why I wear the brand too.)
In contrast, the Reliance is made from one of the most advanced waterproof-breathable membranes out there, and works better outdoors than the day glow alternatives from other active-outdoor brands. Unlike other Filson items, it's actually more appropriate for use outdoors than around town. 
Only available in olive drab and cut to look good with a pair of jeans, the three-layer Polartec NeoShell fabric stretches with your body, facilitating total freedom of movement. You can even lift your hands above your head while wearing it, without exposing your waist. It's also light (5.5 ounces in size medium), packable, quiet, and even features a helmet-compatible hood. 
Is it for stylish city dwellers? Bicycle commuters? Backcountry skiers? Backpackers? Mountain climbers? Big game or bird hunters? Fishermen? All of the above.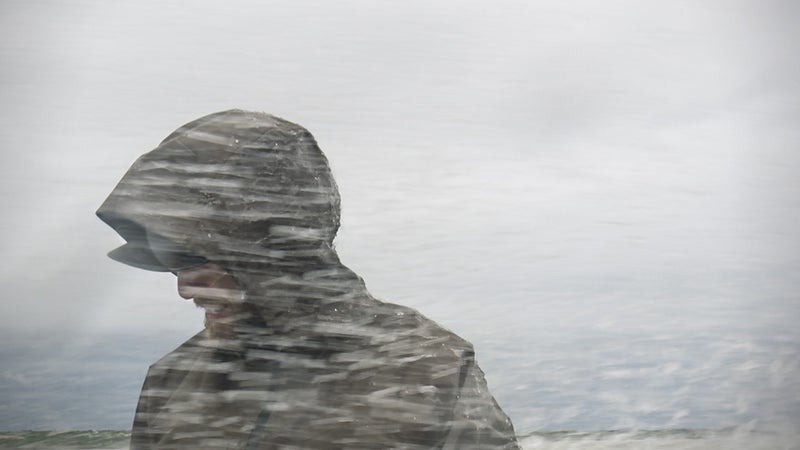 Design
The big selling point here is that Polartec NeoShell membrane. Unlike other supposedly breathable membranes, NeoShell passively flows air, making it substantially more airy than its rivals. (ProLiteGear put together an excellent comparison between the major waterproof-breathable membranes, which you should watch here.)  
To recap, it's the breathability—not just the outright waterproofness—of rain jackets that helps them keep you dry and comfortable. As exertion levels rise, you sweat. You wear merino wool base layers to help pull that sweat away from your skin. But sweat can't evaporate if the shell you're wearing doesn't allow moisture to escape. So, waterproof membranes need to be porous if you're to avoid getting cold and clammy. 
At 10,000 millimeters, the version of NeoShell used in this jacket achieves the resistance to water pressure necessary to be considered truly waterproof, yet flows air at 0.5 cubic-feet per-minute—about five times the rate of most Gore-Tex membranes. (You can read more about the technical merits of waterproof-breathable membranes here.) 
In addition to employing the best possible membrane, Filson employs a soft, quiet, abrasion-resistant face fabric, with a brushed tricot comfort liner that's thicker and plusher than you'll find in most hardshells. It then complements that high-quality material with robust construction and an array of clever design features. 
Zippers are good YKK Aquaguard items that block water and function smoothly. They close not only the main zipper, but also all the pockets—two hand, two chest, one internal—and the generous pit zips, as well as the hidden hood. Oh and about that hood: it's not the minimal design typical of stow aways, but rather a generous, helmet-compatible design that's as substantial as the rest of the jacket. It adjusts via shock cord at the rear (for helmets) and two toggles at the front, hidden inside the chest pockets. The jacket's cuffs are Velcro and can fit over or under a pair of insulated gloves. 
The jacket's cut errs on the side of fashion. While the stretchy material and generous sleeves allow you to lift your hands over your head without pulling the hem above your waist, some users may find that hem, which sits just below your waist, to be a little on the short side for activities like skiing. I like the way the jacket fits, and am happy having a little bit of my butt exposed, and I've never had rain get in above my belt. 
Wearing It
Probably the best thing about the Reliance is that it enables you to wear a hardshell with the highest possible performance in almost any setting. I love my other NeoShell jacket—a Westcomb Apoc—for backpacking and skiing, but since it's bright red, it's not really the right look for going out to dinner or sneaking around in the woods looking for my next dinner. In contrast, the Filson looks good everywhere. 
And because it's made from NeoShell, it also works throughout almost any weather. On a cold turkey hunt last spring, I threw it on over my camo. On warm-but-wet summer hikes, it's the most breathable waterproof thing I can wear over a merino shirt. On colder camping trips in the mountains, it helps my wicking base layers and insulating mid layers function at their best, keeping me dry and warm at night. 
One of my favorite features is the stand-up collar, which can conceal the hood. It's tall and stiff enough to seal out the elements and combines perfectly with a wide-brim hat to keep rain out, while retaining better vision than using the hood. But that hood is there, ready to go, should you need it.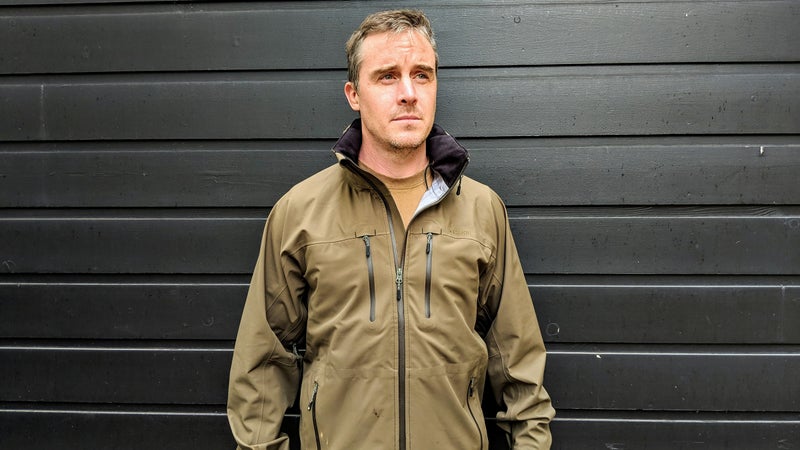 Likes
Stylish looks;
Exceptional breathability;
Great stand-up collar;
Well-placed, secure pockets;
Very quiet.
Dislikes
Hood pocket on collar catches rain when hood is deployed;
Short hem isn't ideal for some activities.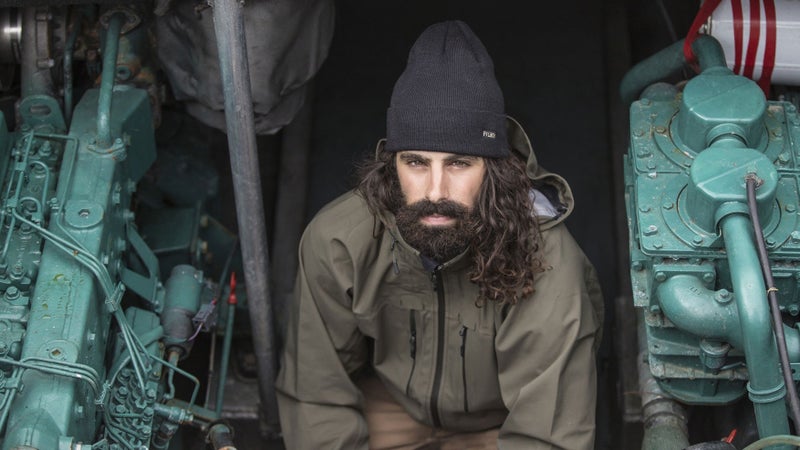 Should You Buy One?
I expect a fully featured hardshell made from the best-possible membrane to be expensive. And I expect Filson stuff to be expensive. So, both those things considered, at $395, the Reliance is actually a pretty good value—on-par or even cheaper than its other NeoShell rivals. 
If you're looking for a single jacket that looks as good as it works and is as versatile as shells come, then the Filson is right for you.