Gear Guy
The Most Versatile Fleece Jackets for Spring
A good sweater can save your bacon on notoriously fickle spring days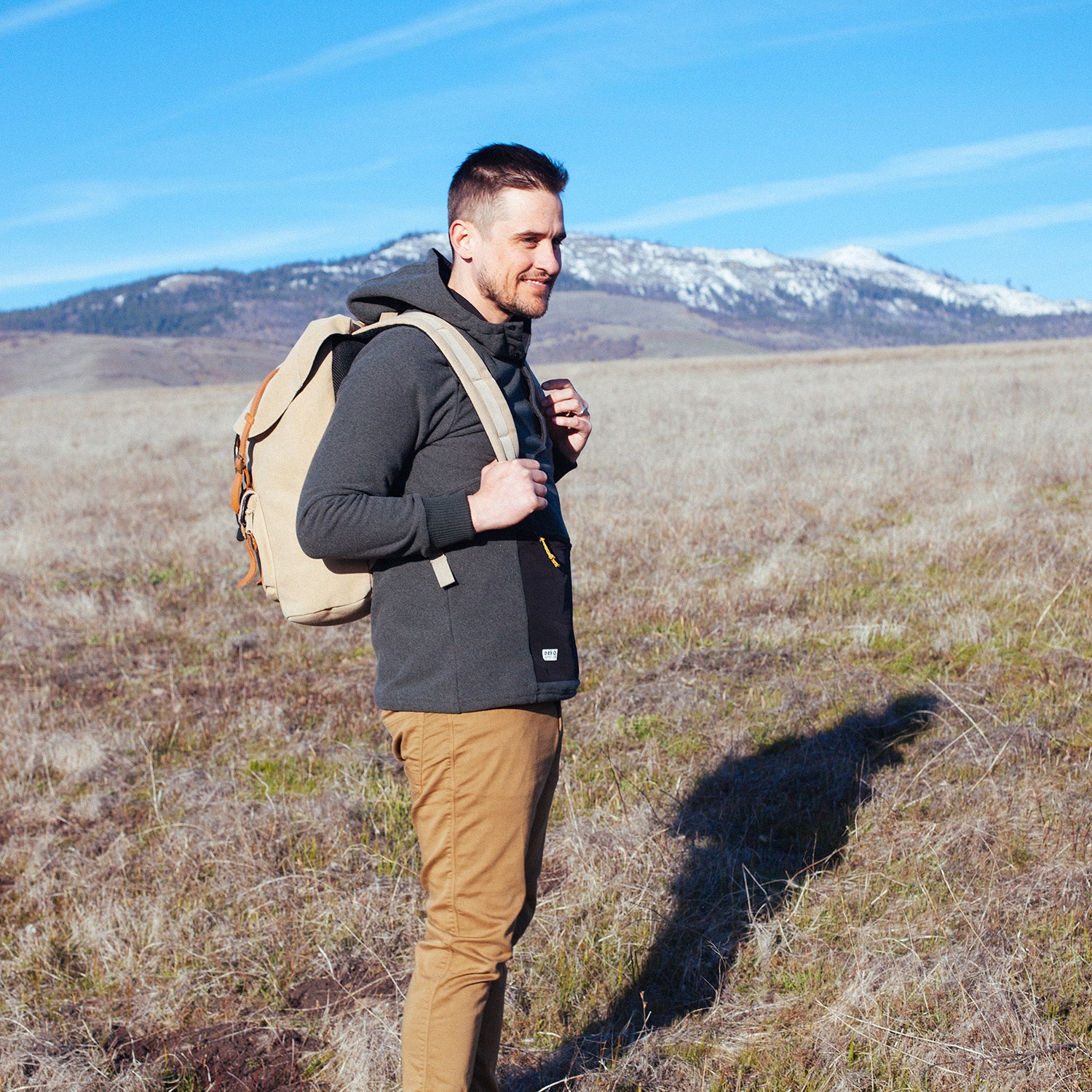 Heading out the door? Read this article on the new Outside+ app available now on iOS devices for members! Download the app.
I consider a fleece sweater the ultimate spring layering piece, so I demand a lot from mine. A good fleece should occupy the sweet spot between keeping you warm and letting excess heat escape, since any given day during this season can see a sudden turn from temperatures in the sixties and bluebird skies to chilling winds and snowfall. And my fleece better play nice under a shell if I get caught in an April shower. To find out which best live up to these standards, I put the following five to work.
The Test
I rotated through these fleeces for three weeks to gauge how well they trapped heat when I needed it and vented it when I didn't. To that end, I wore each while ski touring at my local resort and trail running and hiking in temperatures ranging from the low twenties to the low forties. To see how well they moved with me, I wore each for an interval workout involving push-ups, sit-ups, and burpees.
The Results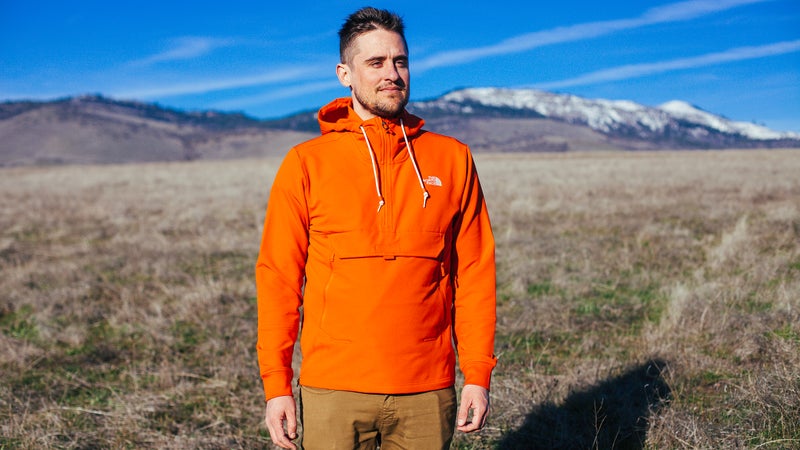 1. The North Face Tekno Ridge Pullover Hoodie ($129)
Fit: 5/5
Comfort: 5/5
Movement: 4/5
Warmth-Breathability Balance: 5/5
Style: 5/5
I found the Tekno Ridge to be the most versatile fleece on this list. It excelled during every activity and looks so good that my wife stole it from me. And while it was thin—clinging to me and staying out of my way when I banged out burpees—it easily fended off 15-mile-per-hour headwinds during a trail run. That lack of air permeability could have made it stifling, but TNF wisely gave the Tekno Ridge side-seam zips, which I cracked when my workout heated up. The thin profile extends to the hood, which rested nicely under my helmet and kept my dome and ears warm on a ski tour with temperatures in the mid-twenties. Perhaps the most telling endorsement I can give the Teckno Ridge is this: it's the rare hoodie that I'd wear both for skiing and heading into town to grab a coffee.
---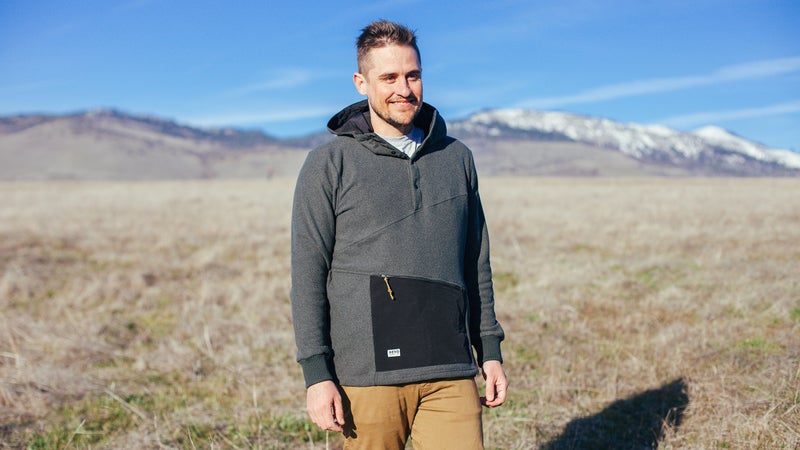 2. Deso Supply Co. Ropi Snap Hoodie ($99)
Fit: 5/5
Comfort: 5/5
Movement: 3.5/5
Warmth-Breathability Balance: 3.5/5
Style: 5/5
The Ropi's just-right fit, unique styling, and overall comfort nearly gave it the win. Diagonal seams across the front add a bit of distinctive cool, and the long cuffs not only contributed to the fashion-forward vibe but kept the sleeves from riding up during my circuit workout. The kangaroo pocket was just big enough to fit a pair of skins. My only complaint is that the hood was big, designed to fit over a helmet, which didn't play well when I had to throw another layer on top of it. I also found myself wishing the fabric was a bit more breathable. 
---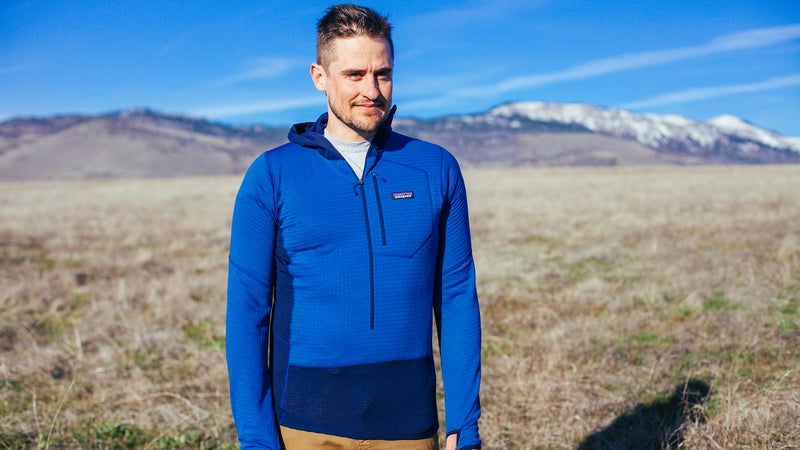 3. Patagonia R1 Pullover Hoodie ($159)
Fit: 3/5
Comfort: 4/5
Movement: 5/5
Warmth-Breathability Balance: 4/5
Style: 2/5
If this had been a test to determine the best layer for ski touring, the R1 would have taken the win. But it dropped a couple of spots for not being as versatile as the first- and second-place fleeces. As a sports-specific layer, it's brilliant, but I wouldn't wear it to the bar. The tight snorkel hood covered my chin and neck, which I appreciated during an inclement 20-degree day, though it also elicited some teasing shouts from a "friend" during a run in downtown Ashland, Oregon. The fit is extremely snug—equally good for layering under a shell as it is for accentuating my dad bod. Looks aside, the R1 moved with me better than any other fleeces here when I ran, skied, and worked out. Squares of Polartec Power Grid lining the inside created enough dead space to keep me warm, while the channels between those squares allowed sweat and excess heat to escape.
---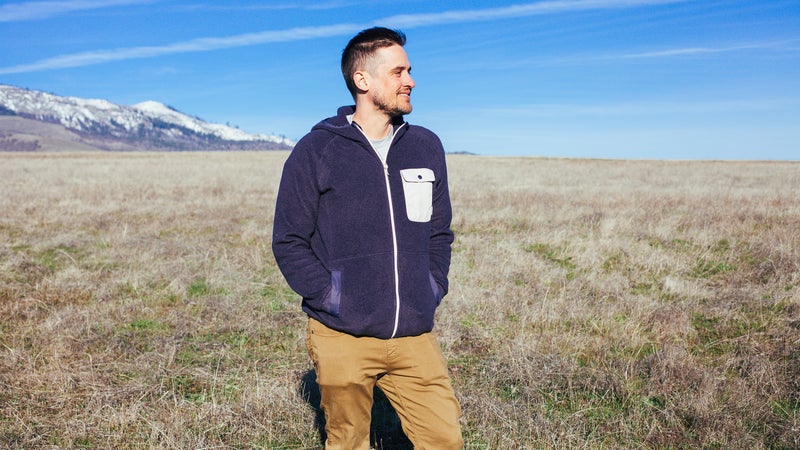 4. Cotopaxi Cubre Full Zip ($150)
Fit: 4/5
Comfort: 5/5
Movement: 3/5
Warmth-Breathability Balance: 3.5/5
Style: 4/5
My initial note on the Cubre says it all: "Comfortable as a mother's hug." The coziness of the supple PrimaLoft shearling paired well with a slightly boxy fit. But that fit didn't do the Cubre any favors during the circuit-training portion of the test—the fleece slid all the way up to my armpits while I did burpees. It was also thicker than I would have liked, and the Cubre could have done a better job of releasing heat as I ramped up my exertion level. The bold colors give it a bit of funky street cred, though, and I appreciated the deep hand pockets on a freezing-cold walk in a snowstorm.   
---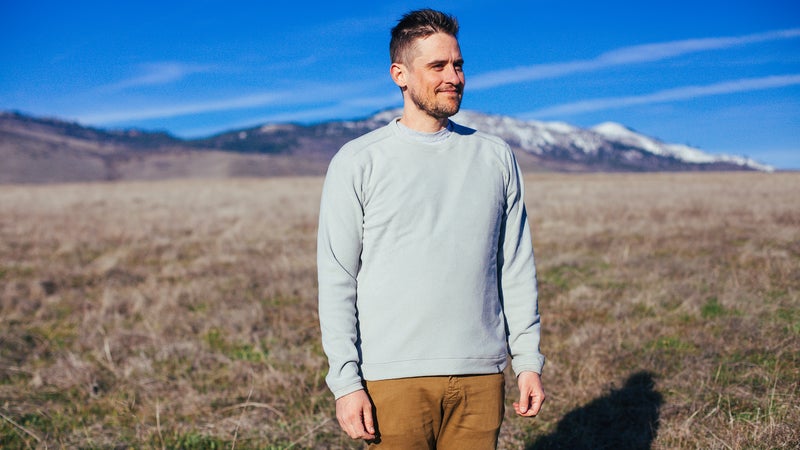 5. Stio Turpin Fleece Crew ($79)
Fit: 4/5
Comfort: 4/5
Movement: 3/5
Warmth-Breathability Balance: 2/5
Style: 4/5
With its clean, minimalist styling, the Turpin stands out from the other, more technical (and expensive) contenders on this list. It's the only one I'd dream of wearing to the office. The brushed heather gives it the look of a much fancier wool sweater, which, combined with its fleece-y comfort, make it a go-to piece for around-town errands. And small but effective stretch cuffs kept the sleeves from riding up. The Turpin could have more in the way of technical chops, though; it slid up and left my stomach exposed during the circuit workout, and I got chilly in 45-degree sunny weather with only mild wind. A ski-touring piece this isn't.
Lead Photo: Sarah Jackson