Are These Funky Boots the Next Big Thing In Après-Ski Fashion?
Fubuki snow boots are the warmest, lightest, and most functional winter boots we've ever worn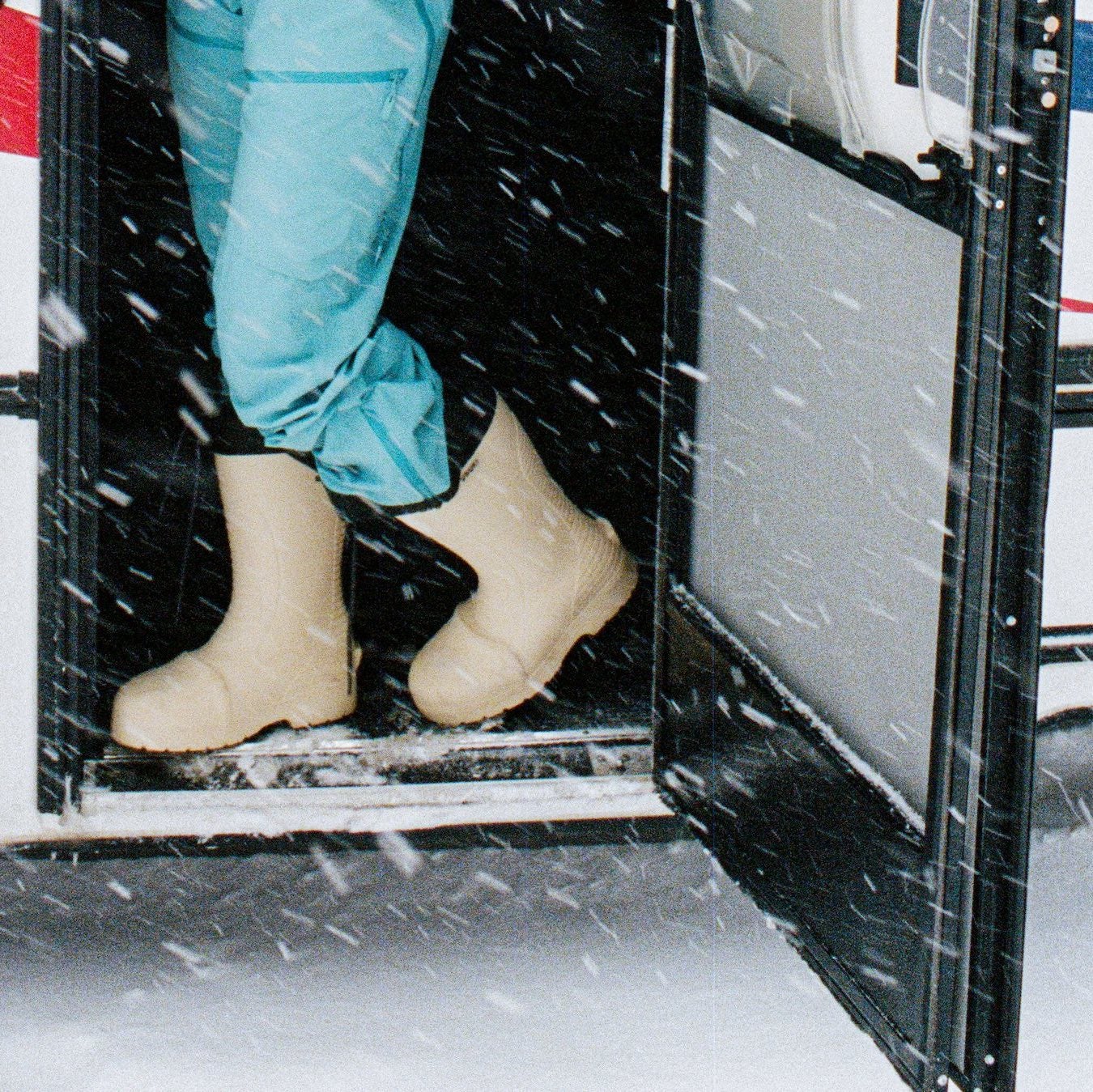 Heading out the door? Read this article on the new Outside+ app available now on iOS devices for members! Download the app.
Kalle Norman was on a university ski trip to Hokkaido, Japan in 2016 when he first laid eyes on the strikingly orange winter boots. Japan, surrounded on all sides by the ocean and sitting at roughly the same latitude as Chicago, receives a lot of precipitation. Massive amounts of freezing cold air whip off Siberia and over the Sea of Japan, where they pick up moisture and promptly dump it on the mountains of Hokkaido which, as a result, are one of the snowiest ranges on Earth.
Norman, a Swedish business student, noticed that many locals—including lifties—donned these unbranded, chunky, and super colorful gum boots to fend off the extreme elements. His interest piqued, he searched for them all over and eventually found some in a hardware store. When he tried them on, he was shocked to discover how lightweight they were for such an assertive-looking boot. He brought a pair home for himself (it's cold in Sweden, too), plus a few more for friends and family.
The distinctive boots immediately garnered a lot of attention on Norman's campus. He spent some time researching the distributor of the boot, before eventually locating the factory in Japan. As an experiment, he ordered 100 pairs to sell at local markets. They were an immediate hit, which Norman attributed to their simplistic beauty and remarkable effectiveness in the Scandinavian weather. Over time, Norman's best friend Christofer Ljunggren (also still a student), recognized an opportunity to apply his design and branding skills to the budding enterprise. With Ljunggren behind the creative helm and Norman overseeing the financials, the Fubuki boot officially launched in 2019.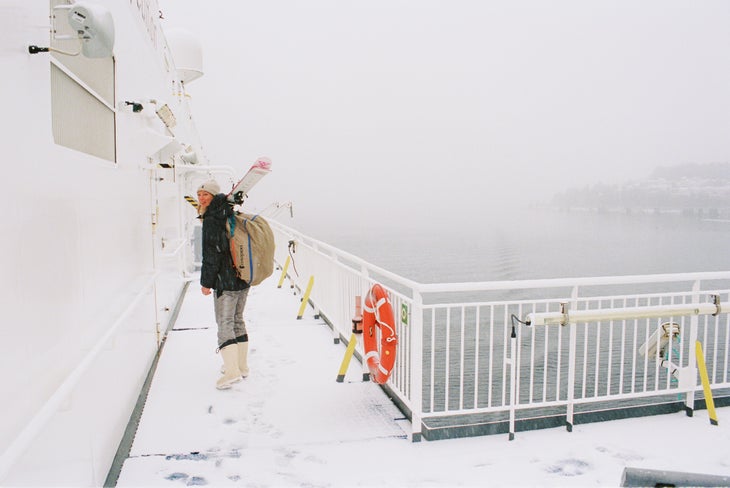 The business immediately hit two minor roadblocks: the original manufacturing facility in Japan flooded, and didn't plan to rebuild, and—more concerning for Norman and Ljunggren—to continue to make boots. There was also a global pandemic to navigate. The silver lining? The manufacturer shared the design sketches for the boots with them. So, they tweaked the designs to align with their unique vision for functionality and aesthetics. Once they settled on a final revision, they contracted a new manufacturer to make them.
Fubukis are designed for people who spend their entire day, and often a large portion of their lives, on snow.  Norman and Ljunggren have tried most of the household-name winter boots, and have always disagreed with the idea that good quality boots need to be cumbersome and, well, boring. Their goal was to create something that was functional, comfortable, and that looked damn good. The end result is certainly a conversation starter.
They're constructed with an EVA outer that keeps them light and waterproof, a drawcord collar that blocks snow, and a fleece lining that offers both warmth and cushioning. Each pair is shockingly light, which allows for unencumbered walking, and the cushioned midsole and shock absorbing heel are gentle on the foot. They also have added grip on the soles for improved traction. Unmistakable in their nature, Fubukis are the perfect antidote to a ski boot: cold, hardened plastic is swiftly replaced by soft, cushioned foam.
I've been wearing them for four months straight and love them. I live in Whistler, a location known for its notoriously wet winters, with some ultra-cold snaps thrown on for good measure. In other words, fantastic testing grounds. All winter long I've received compliments, and my feet have never been warmer. They are remarkably lightweight, whilst not feeling at all insubstantial, with impressively effective insulation and rock-solid waterproofing. My previous snow boots were a beautiful (if impractical) combination of faux fur and suede, and were almost as comfortable as hut booties. But as soon as the snowfall turned to slush, I may as well have been wearing Crocs. Now, I don't have to dodge the bottomless puddles of slush on my walks, I charge through them with the fearlessness of a toddler in a rainsuit. There are no criss-crossed lace hooks to fumble with, no awkward tongues, and thanks to their simple design, the transition from ski boot into Fubukis is seamless.
Wrenching my stiff, frozen feet out of my ski boots and plunging them into the plush depths of my Fubukis is now one of my favorite sensations. On  really cold days, I start daydreaming about them halfway down my last run, and I can't say that I've felt like that about any other winter boot.
Lead Photo: Christie Fitzpatrick