How can I stop my sunglasses from fogging up?
I wear sunglasses for mountain biking, both for sun protection and shielding my eyes from flying branches and stuff, even during night riding. The climate here in the Bay Area has my glasses fogging up most of the time. I've tried the Smith No-Fog cloth and Cat Crap, with no real success. Do you have any suggestions to prevent this problem?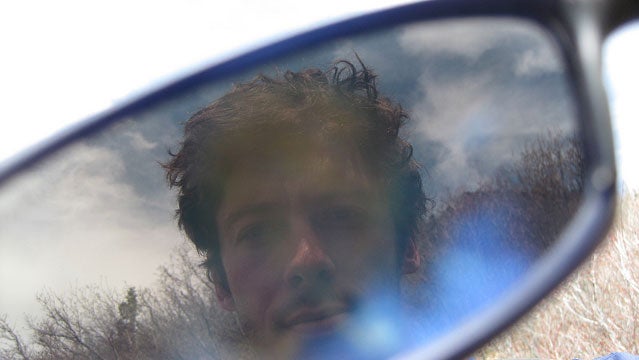 The Booklight via Flickr(Photo)
Heading out the door? Read this article on the new Outside+ app available now on iOS devices for members! Download the app.
Fog happens. The problem, of course, is that when you're working hard your skin is warming up and becoming moist from sweat. So you're stuck with a layer of humid, warm air of your own making. Eyeglasses, meanwhile, jut out somewhat into the surrounding atmosphere, so to speak. That's almost sure to be cooler than your skin temperature. So when that moist air from your skin condenses on the cooler surface of the sunglass lenses, hey presto, you're suddenly blind as a bat. The problem is worst on a cool and damp day, something to do with the dew point and a lot of other meteorological mumbo-jumbo on which I'm not about to elucidate here. Go look it up.

Racing Jacket
Anyway, I've used the Smith No-Fog Cloth (free with Smith goggles), but not Cat Crap ($4 for a small tin; www.rei.com). Both are designed to give the lenses a mild electrical charge so that they repel moisture before it can readily form. In my experience, the No-Fog Cloth works pretty well. But it's not perfect, and from the sounds of your predicament, the same holds true of Cat Crap.
In any event, the real key to non-fogged lenses is to keep air circulating behind them. I have three or four pairs of glasses that I use when riding, and I've found that Oakley, Bollé, and Rudy Project glasses all do a pretty good job of combating fog. Meanwhile, some other glasses which shall remain nameless to keep libel-suit-sniffing lawyers off my ass fog up at the drop of a hat. Ironically, the most foggy glasses are also my favorite ones for dry conditions. That's because they really hug my face to give me a better view of the world.
So go to a store that sells sport shades and try on several pairs. Take a friend. Have him or her eyeball them from the side to see which "stand out" a little. Also look for glasses with built-in vents and ducts to direct air behind the lenses, as those will help as well.
Hope things get clearer. It's a bummer, dude, when your fogged-up glasses obscure that downed log as you barrel down a trail.
Check out the cream of the sunglass crop in Outside's 2004 Buyer's Guide.
Lead Photo: The Booklight via Flickr
Trending on Outside Online