Gear Guy
The Science Behind Our 5 Favorite Midlayers
They work so well, we wanted to know what was going on inside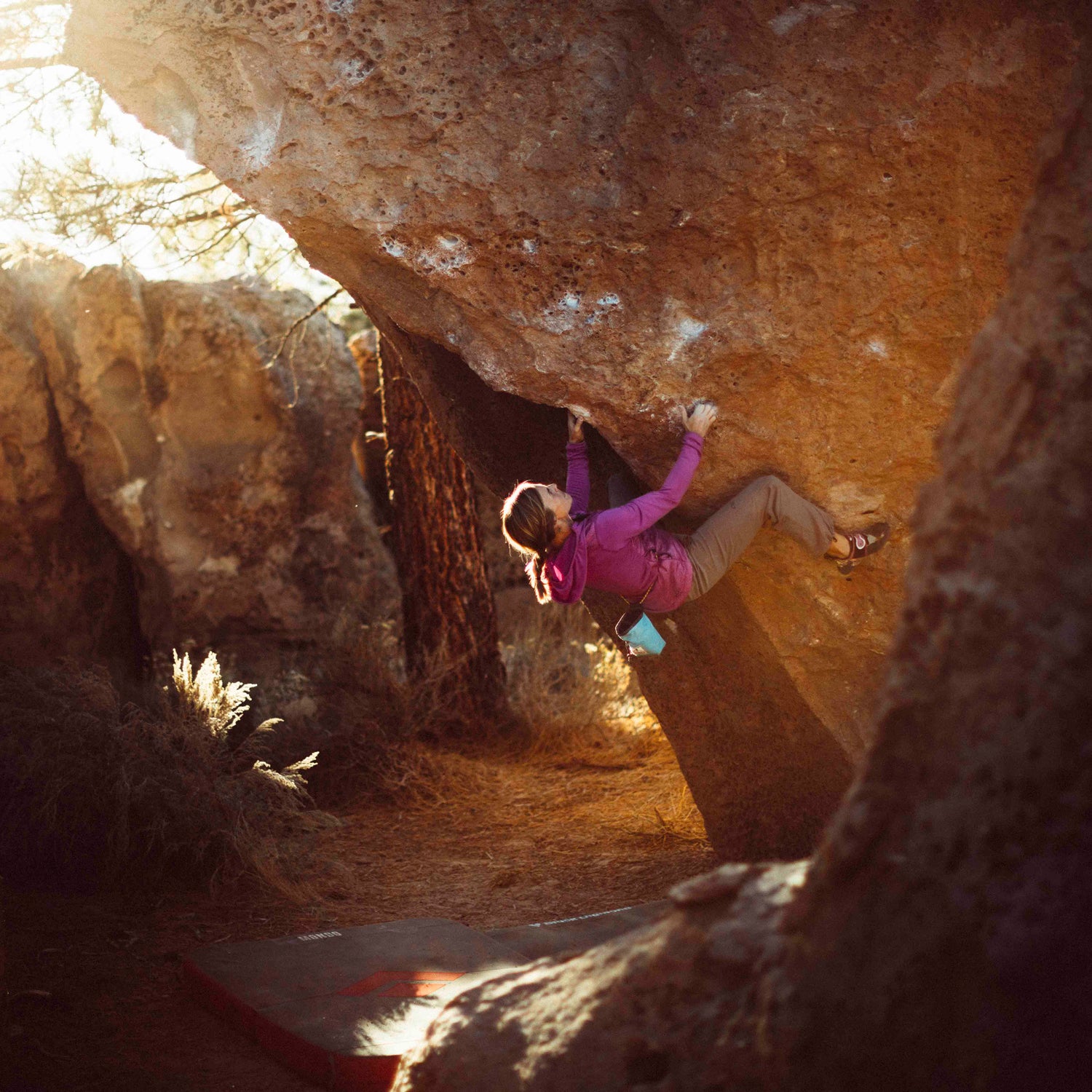 Forest Woodward(Photo)
Heading out the door? Read this article on the new Outside+ app available now on iOS devices for members! Download the app.
Back in 2012, Polartec unveiled Alpha, a breathable, moisture-wicking synthetic midlayer insulation that they had developed for the U.S. Special Forces before releasing it to consumers. This insulation fill completely changed how I and many other people dressed in the winter. Since it vented and didn't soak up water, the midlayer could be worn during skins, runs, or bike rides without turning into a soggy mess. Today, Alpha is still around, but many other brands have also tried to develop the kind of breathable syntehtic insulation that made the original so special. To see how they stacked up against each other, I put today's most popular midlayers to the test.
The Test: I spent all of January wearing each of the midlayers while skiing (both inbounds and in the backcountry), running, and doing yard work. I used them all in varying temperatures and conditions, from blustery and cold 18 degree days to bluebird days where temperatures peaked in the 50s. 
---
OR Deviator Hoody ($185)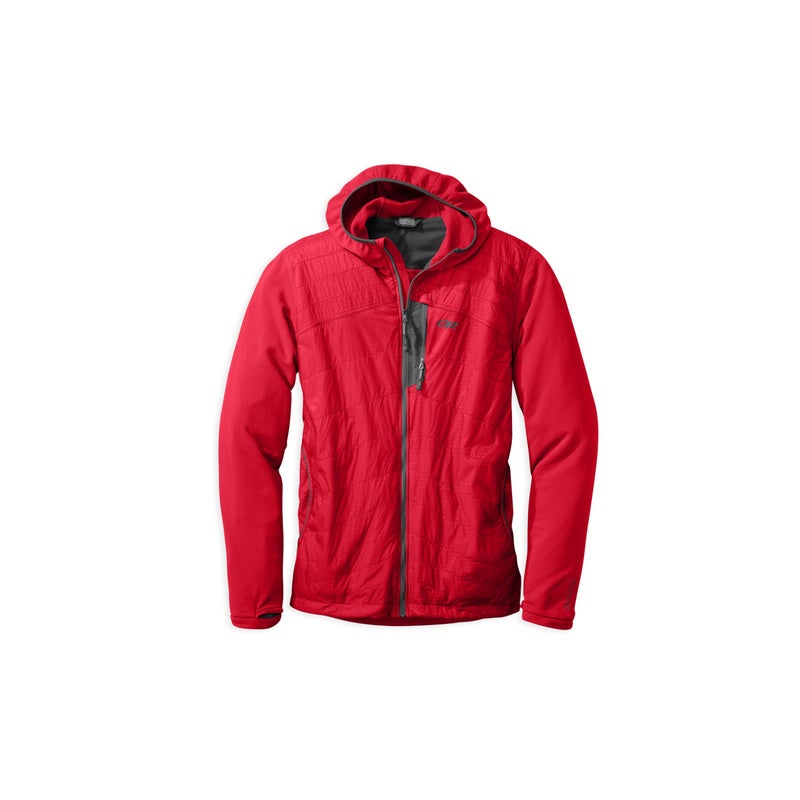 Insulation Technology: The Deviator uses Polartec Alpha. Alpha was a big advancement because unlike pervious insulations that needed baffles, or tightly-woven fabrics, to keep them in place (which cut down on breathability), it was made into a free-standing sheet and could be sandwiched between more open and breathable fabrics on the inside and outside of a jacket. Alpha is hydrophobic, so it moves water away from your body, and it also packs down well.
The Results: This was the most breathable jacket in the test because OR matched Alpha on the chest with the super-breathable Polartec Power Grid fleece on the arms, hood, and back of the jacket. I didn't start to really sweat until a mile into a 51-degree run with it zipped part way up.
Best For: The mix of Polartec fabrics made this a great layer for winter running, but you might want something thicker for skiing.
---
Patagonia Nano Air Light Hoody ($250)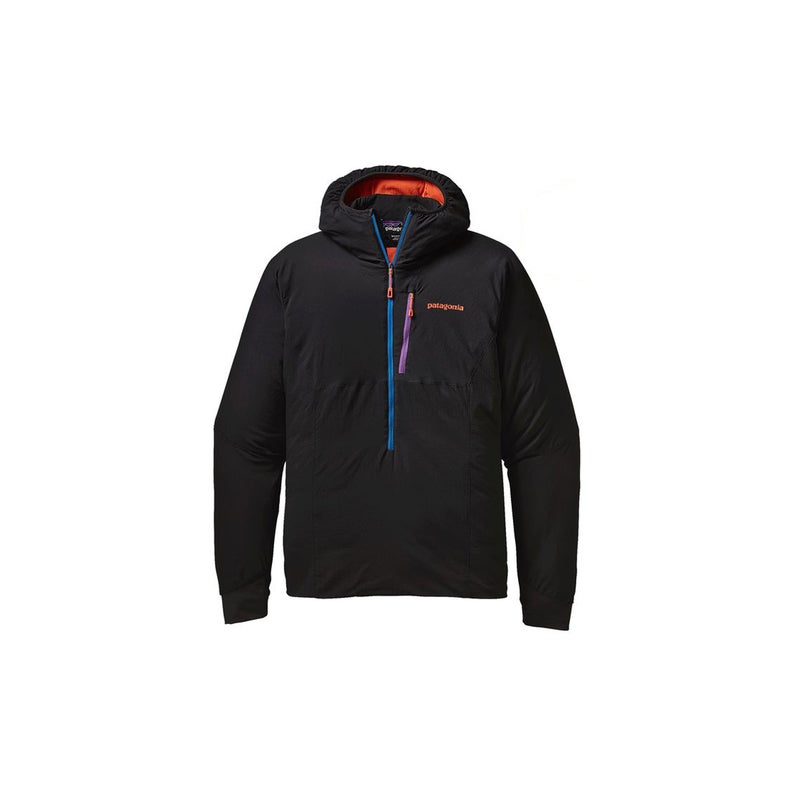 Insulation Technology: FullRange Insulation was developed by Toray Mills, a large Japanese fabric developer, and, like Alpha, is constructed so that it independently holds together and can be sandwiched between two breathable fabrics. It's hydrophobic but also stretchy, which is important because Patagonia harnessed that feature to make the entire Nano Air Light stretchy (a feature I really love). 
The Results: This jacket is not as warm as the regular Nano Air, but it's more breathable. I found that it had just enough insulation to keep me warm down to the mid twenties, but also kept me from getting too sweaty when I was working hard while in the yard or skinning. Warning: the wind cuts right through it, so I needed a shell on top when it was blustery. 
Best For: This is a great layer for really high output activities in the high alpine. Or, for us mortals, it's great for backcountry skiing on calm bluebird days.
---
Rab Alpha Direct Jacket ($265)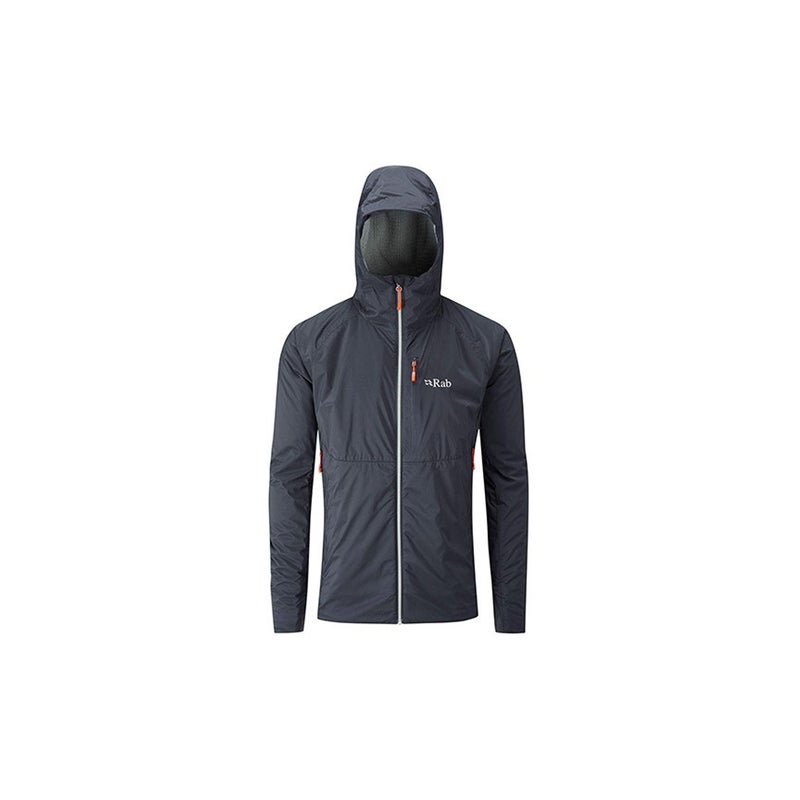 The Technology: As the name implies, this jacket uses Alpha Direct, which is Alpha insulation that doesn't need an inner lining when placed in a jacket. Put another way: if you look at the inside of this jacket, you're seeing the guts of the Alpha insulation instead of the breathable fabric you'd normally see. Alpha Direct is more durable than regular Alpha, which is why it doesn't need an inner lining to protect it from abrasion.  
The Results: This jacket is thicker than the Deviator—I got hot on the skin track as well as on a resort day during a week when the temperatures climbed into the upper 30s and low 40s. However, I was impressed with how quickly it moved moisture. After soaking the Alpha Direct in sweat on a 3,000 foot backcountry ski climb, it was dry in under 15 minutes.   
Best For: This jacket is perfect for people who live in cold environments and run hot. It insulates well, but won't wet out and freeze.
---
Arc'teryx Proton LT Hoody ($300)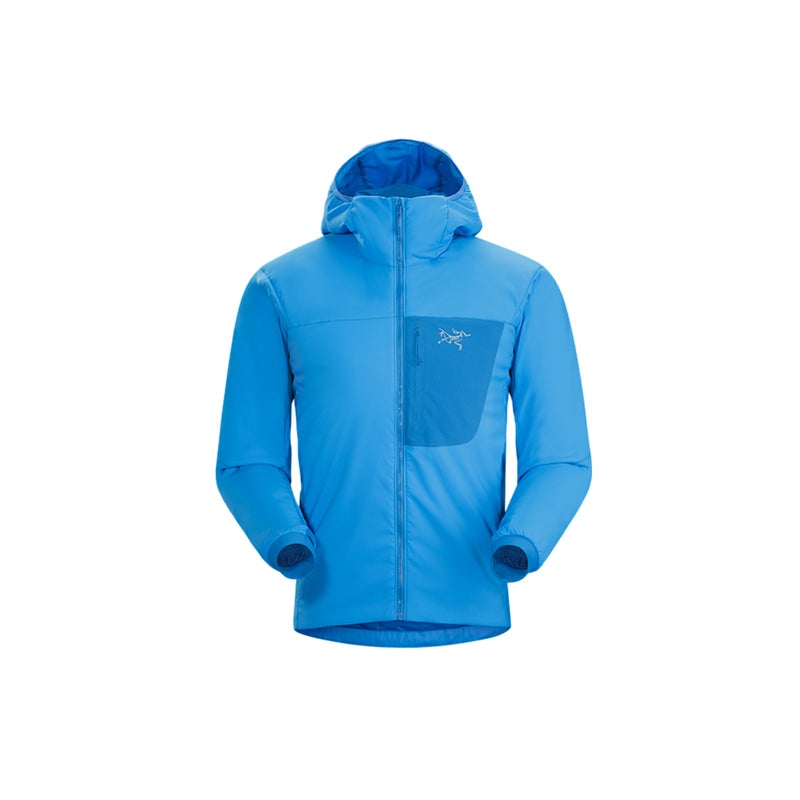 The Technology: Instead of independent sheets of insulation like the other jackets on this list, CoreLoft Continuous (which is exclusive to Arc'teryx) is a series of long hydrophobic synthetic fibers that are strung between spaced out seams (picture the way strings in a tennis racket are held in place).  
The Results: The outer fabric on the Proton LT was more wind resistant than many of the other jackets, so it was great for high-alpine ridges or cold, blustery parking lots. It breathed well when temperatures were in the 20s, but it was too warm once things climbed above freezing.  
Best For: This is the midlayer you want on really cold, high-alpine backcountry days, or under a shell for riding the lift.
---
Black Diamond Deployment Hybrid Hoodie ($160)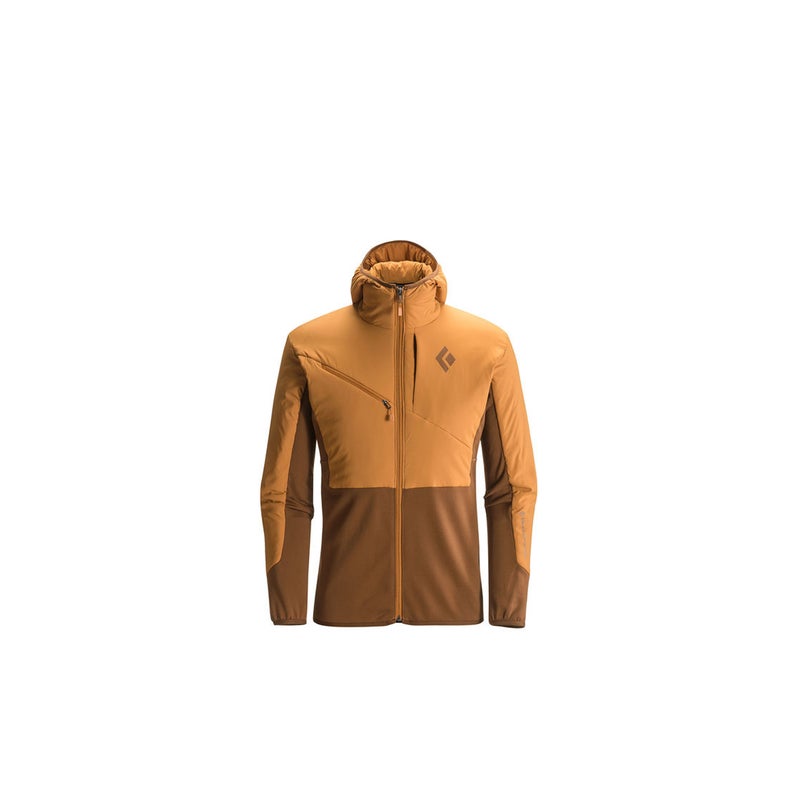 The Technology: The Deployment Hybrid Hoody uses PrimaLoft Silver Hiloft, a synthetic insulation that stays together on its own, and is sandwiched between a mesh lining and a breathable Schoeller softshell fabric on the outside.
The Results: Like the OR Deviator, this jacket mixes two different kinds of fabric. The PrimaLoft sits on the chest and top of the arms, and a stretchy merino is used on the back, around the waist, and under the arms. It was my favorite jacket for variable conditions because it kept me warm and protected around my core, but breathed better than the Acr'teryx Proton LT or the Rab Alpha Direct thanks to the merino fabric.
Best For: If you like all-day backcountry ski tours, where you're starting out cold but warming up as the day goes on, this is your jacket.  
Lead Photo: Forest Woodward