How to Fix a Hole in a Down Jacket
Don't throw out your down jacket just yet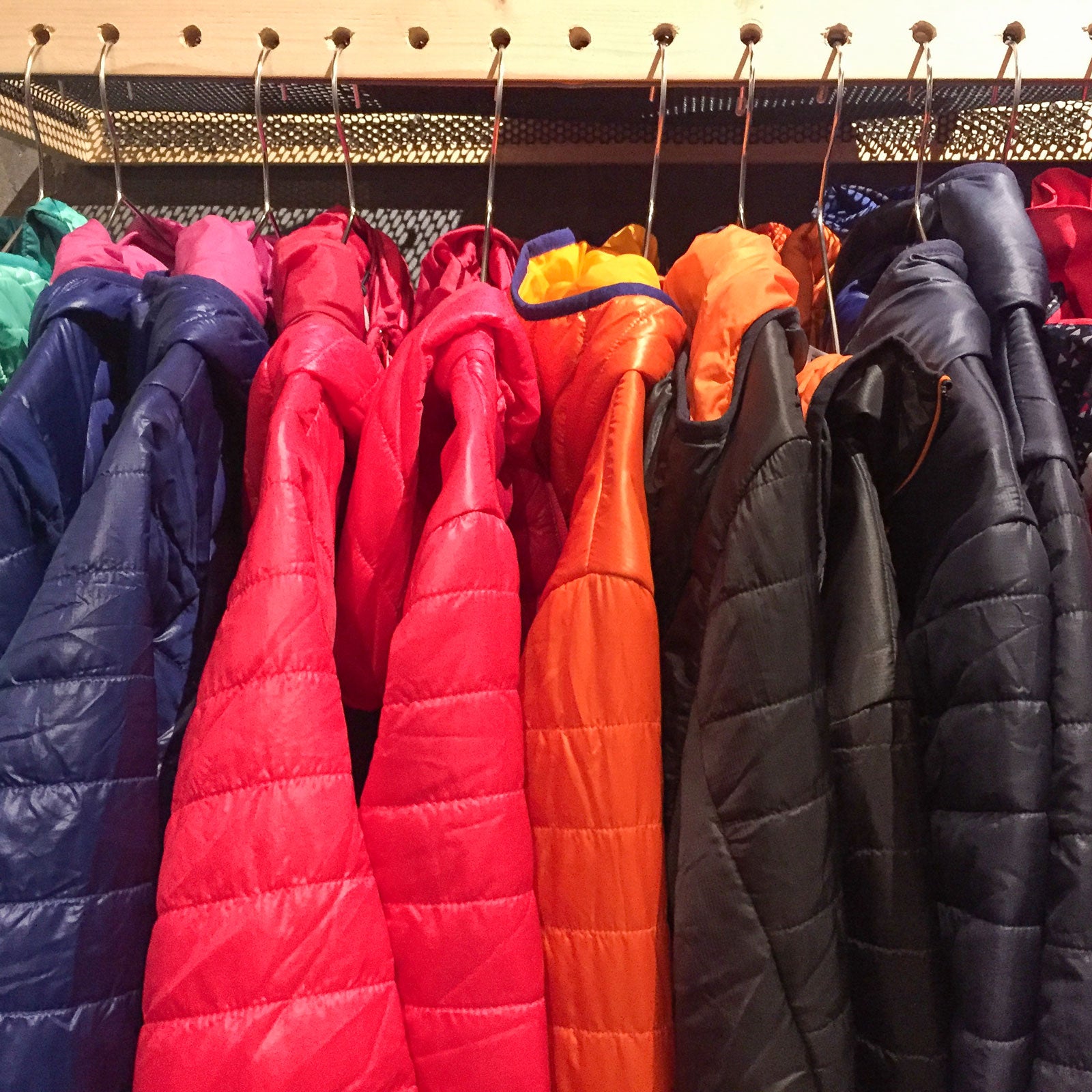 Heading out the door? Read this article on the new Outside+ app available now on iOS devices for members! Download the app.
You're stumbling out of a hut on a backcountry ski trip and you catch your sleeve. Or you're carrying a pair of freshly tuned skis on your shoulder. Or you catch your jacket on a branch thundering through the powdery woods. The long and short of it: you've ripped or sliced a hole in your favorite down puffy and you've got to deal before you're shedding feathers like a plucked goose. If the filling hasn't blown out of the baffle, backcountry emergency repairs are easy to do, and they can last indefinitely.
Brent Zwiers, Director of Operations for Feathered Friends, manufacturer of some of the best down jackets, sleeping bags and booties money can buy, advises, "How you fix a tear in your down jacket depends on the size of the hole."
If you're dealing with a dime-sized hole, Zwiers says that the most inexpensive and effective option is to apply Seam Grip to the outer surface of the jacket fabric to bond the torn edges to each other. "Seam Grip is Flexible, it adheres well, it doesn't get stiff when it's cold out, and it will keep the down from leaking out," says Zwiers. Plus, you may already have a tiny tube with you if you're tenting—check your tent repair kit. Duct tape also works. Cut the tape bigger than the hole and round the edges so that the tape is less likely to catch and peel off from dirt or abrasion.
If your hole is quarter-sized or larger, Seam Grip won't be enough to keep it closed. The best solution for a larger hole is repair tape. Peel and stick, it comes in loads of colors as well as clear. Like with duct tape, cut your patch bigger than the hole you're trying to patch and round the corners to reduce possible peeling.
Zwiers says stay away from sewing your jacket's hole or slit. "Most down shell materials are fragile and it takes better than average sewing skills to make a fix. If you sew through the shell and lining, you've cut the insulating value of the jacket in that area. And, because lightweight fabrics used in down jackets require extremely small stitch count and ultrafine needle and thread, it's possible to do more damage than good," says Zwiers. "If you're not precisely on target, you can perforate the fabric and it will tear along perforations after it's sewn, or down will migrate out through the needle holes."
If you've torn your Feathered Friend's jacket, and home repair isn't working, you can send it back to the company for a fix. They'll cut out the torn section, re-stuff it with down and return it back to you as good as new for about $60/hour. Most repairs take one-half to one hour. If your jacket isn't Feathered Friends brand, and you're concerned about your own repair job holding up, get in touch with Rainey Pass Repair or All About Down, two Seattle-based gear repair shops that are Feathered Friends approved.
Lead Photo: Tanateph/iStock