Now You Can Wear Your Hunting Gear Every Day
Technical pieces that work in the backcountry but can be worn in the city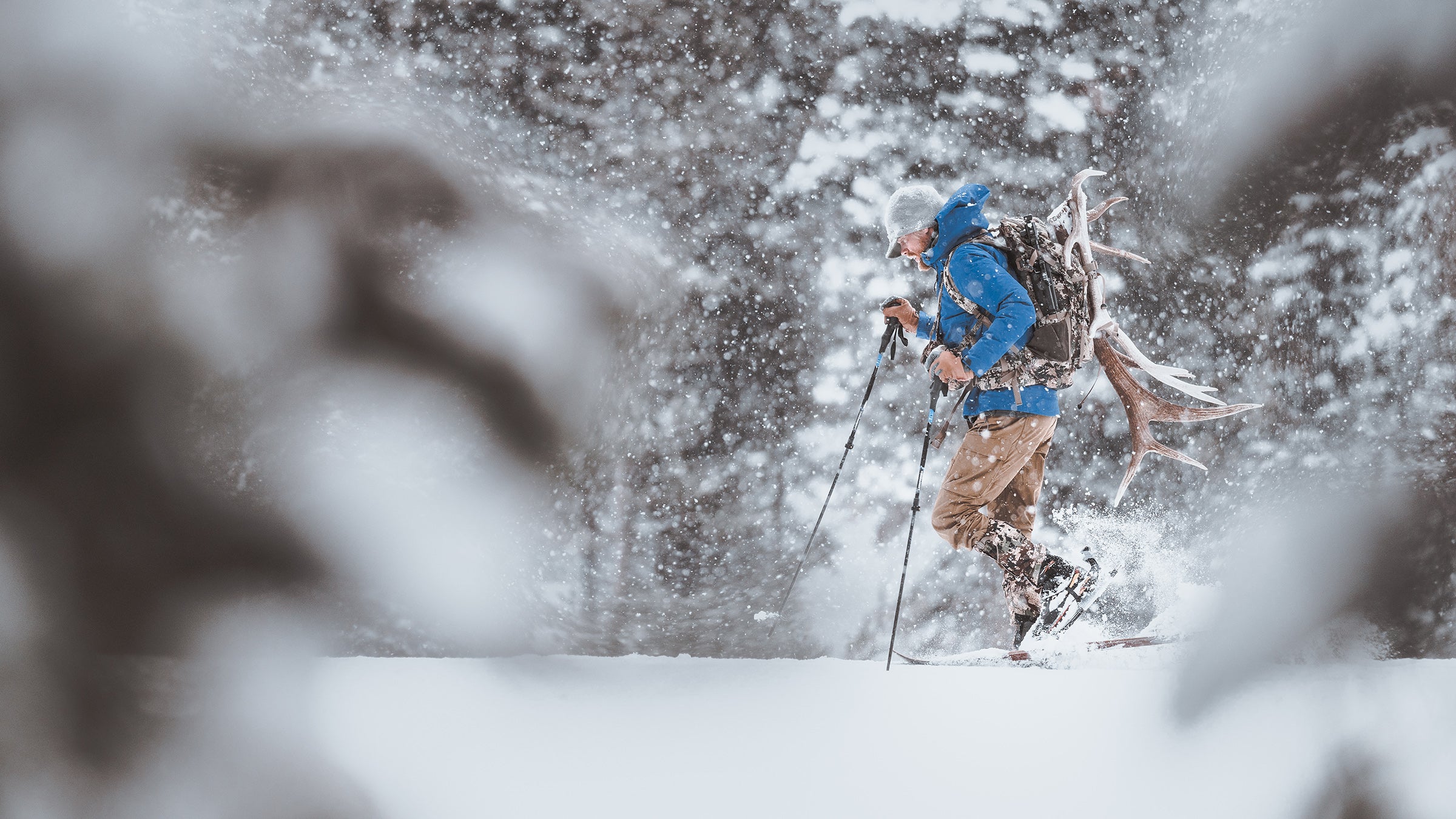 Heading out the door? Read this article on the new Outside+ app available now on iOS devices for members! Download the app.
After decades printing camo patterns onto sub-par clothing, hunting brands have become leaders in the development of technical outdoor apparel. And now, they're starting to push those clothes into the mainstream space, both making their hunting apparel available in solid colors, and creating entire lines devoted to everyday pursuits. Here's some of the latest, greatest technical gear from hunting brands that you can wear anywhere you want.
---
Sitka Gradient Hoody ($199)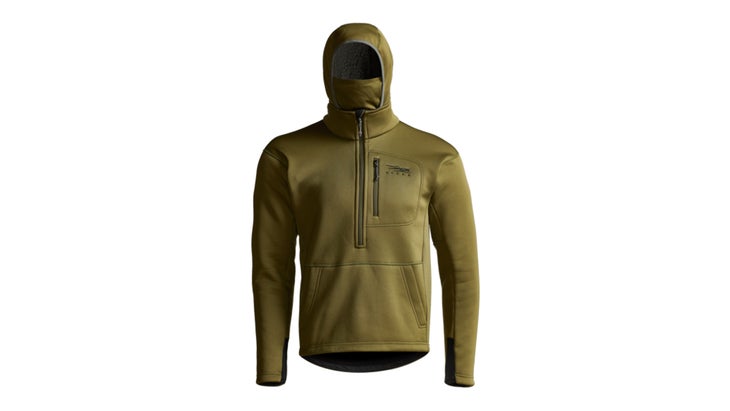 Bozeman, Montana-based Sitka kicked off the high-tech hunting apparel trend back in 2005, and is now best known for prescribing comprehensive layering systems designed to carefully manage how moisture moves through each piece, keeping hunters dry and comfortable through both static and active pursuits in extreme weather.
The Gradient hoody comes from Sitka's waterfowl line (duck and goose hunting takes place on the water, in the winter). It's made from an inner layer of high-loft Berber fleece laminated to a tightly woven, DWR-treated polyester outer. Not only is this pullover warmer than a traditional fleece, it's also considerably more weatherproof and breathable.
Sitka originally intended for the piece to provide waterfowl hunters with a quick-drying insulation layer that wouldn't compress (and therefore lose its ability to insulate) as they lay hidden in blinds. The hoody is cut very slim, and features thumb holes for easy layering under a puffy or a shell. But it turns out all those merits end up working just as well around town or while camping. Size up if you're larger framed, or prefer looser clothing.
---
Sponsor Content
Under Armour Men's Outdoor Polartec Forge Full-Zip ($90)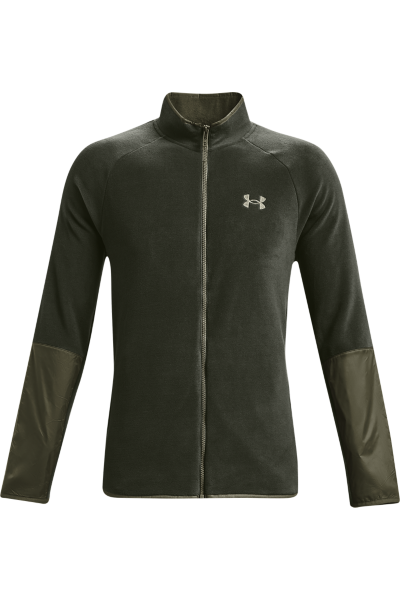 A fleece that's not just warm and hard-working, but is made with recycled fabrics so you can feel good wearing it. Fast-drying and breathable, with water-resistant overlays for added durability.
---
Forloh Airalite Rain Jacket ($379)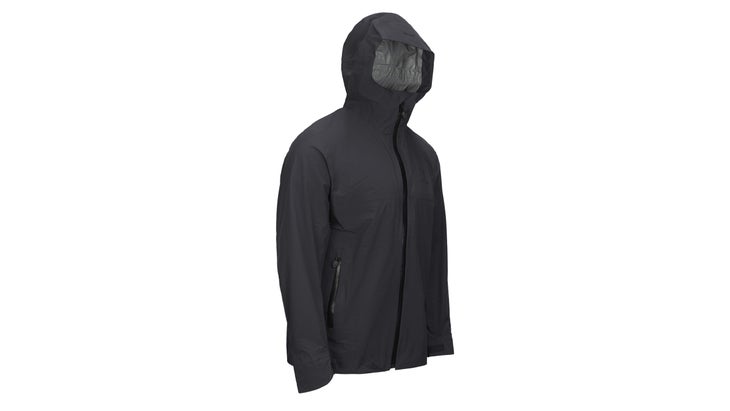 Forloh's designers saturate the individual fibers in this jacket's face fabric with DWR inside a vacuum. The result: with a water-column rating of 35,000 millimeters and a moisture vapor transmutation rate of 35,000 grams per square meter, the Airalite is both more waterproof than any other breathable hardshell out there, and capable of venting more of your body's moisture in a given period of time. The company also claims its DWR coating will last the life of the garment.
Light, incredibly breathable, and totally bomber, the Airalite will work as well in the winter as it does in the fall since it's equipped with a RECCO reflector, a rescue technology embedded in the jacket that reflects signals that can be picked up by first responders carrying an active emitter, and is commonly used in and around ski resorts.
All that makes the Airalite one of the most high-performance technical shells out there. And Forloh makes its clothing in America, in both men's and women's sizes.
---
Sitka Kelvin Aerolite Jacket ($299)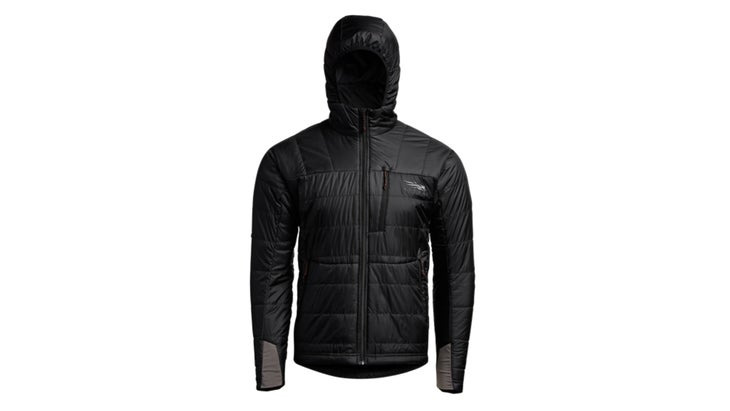 Sitka's big-game (mountain-centric hunting) product development is handled by John Barklow, who used to train special operations forces in extreme weather survival, before moving on to design clothing for those soldiers. Under his direction, Sitka's cold-weather gear focuses not just on providing insulation, but on drying out as fast as possible if soaked, and on remaining warm when wet.
Enter the brand's new Aerolite range, which uses a new synthetic insulation from Primaloft that's woven partially out of Aerogel. Originally developed by NASA, Aerogel is the lightest, most insulating material known to man. And as used here, it endows this insulation with the ability to trap air, and therefore stay warm, even while compressed.
All that's to say that the Aerolite jacket is thin, quick drying, works incredibly well inside a layering system because the weight of outer garments won't reduce its ability to insulate.
---
First Lite Women's Wick Quarter Zip ($95)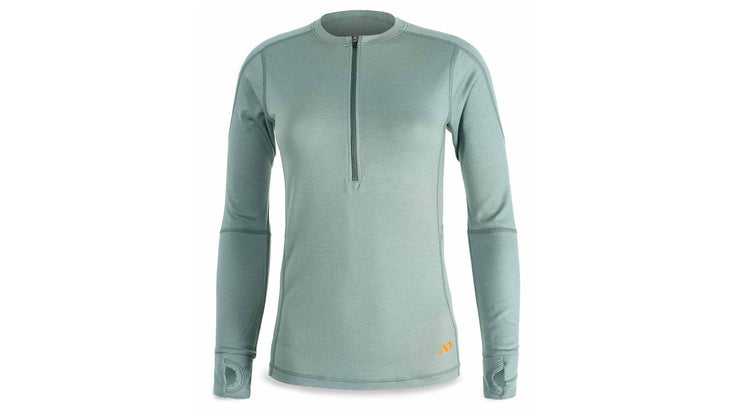 Made from an ultra thin, 150-weight merino-nylon blend, the Wick is extremely comfortable next to your skin, and pulls moisture outwards, keeping you dry and comfortable. My wife picked this top up for a September bird hunt that reached the high 70s during the day and fell below freezing at night. Layered appropriately, this top kept her comfortable throughout, and fits so well that you could easily mistake it for a less technical piece of fashion apparel.
---
First Lite Women's Brooks Down Sweater ($265)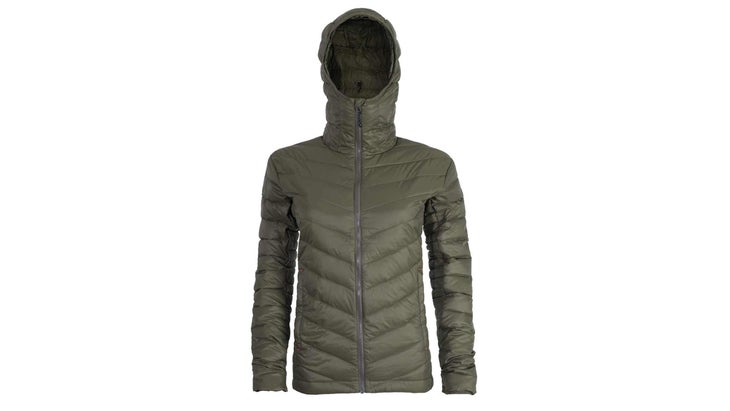 Know how the baffles on some down jackets feel like they're half empty? Not in the Brooks—it's absolutely stuffed full with 3.5 ounces of highly compressible, ultralight 800-fill DWR-treated down.
Fill power is the amount of space that a given variety of down is capable of lofting to fill, in cubic inches. So, in the Brooks, you have 2,800 cubic inches of down stuffed into one light, packable jacket.
It's equipped with a a hood designed to fit snugly around your head (instead of a helmet), it's comfortable, layers easily, and looks good in this muted green color.
---
Stone Glacier SQ2 Alpine Gaiter ($129)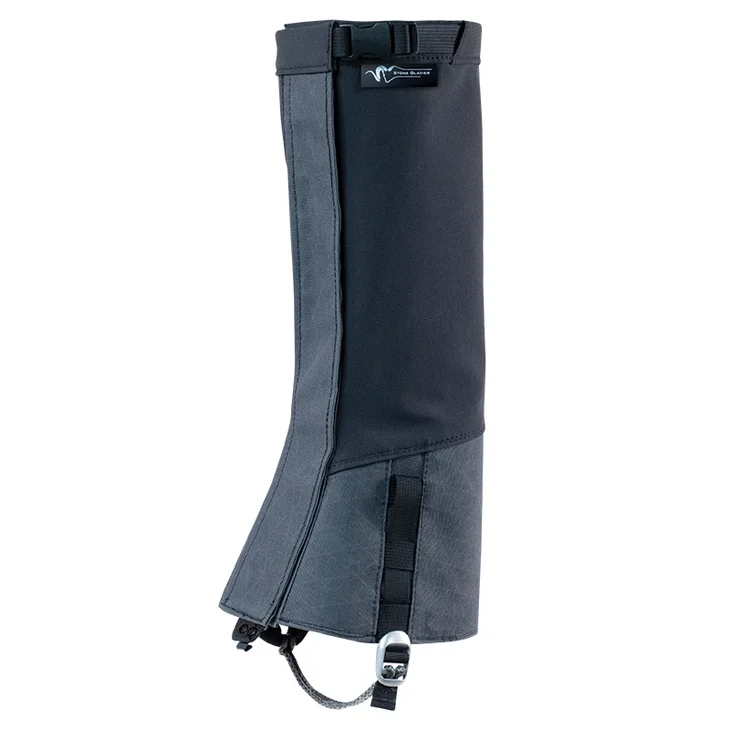 Gaiters keep snow and rain out of your boots by encompassing your calf in weather protection. Or, at least they're supposed to. Since they're so low to the ground, gaiters are exposed to everything from crampon spikes to rock and brush. Every pair I've ever worn has quickly turned to holes. Not the new SQ2s.
The driving force behind development of modern high-strength fabrics is sailboat racing, where vast budgets combine with high speeds. Why? You get nowhere without an intact sail. And the SQ2s take advantage of two materials originally developed for that discipline: X-Pac, and Dyneema. X-Pac is an incredibly tear-resistant, reinforced nylon laminate, and is used here to form the portion of the gaiter that covers your boots. Dyneema is 15 times stronger than steel. You'll be familiar with the fabric version of it from high-end backpacks and ultralight shelters, but here, Stone Glacier employs it to form the boot strap. You will not wear through that strap, no matter what you walk across. The SQ2 makes the most of that strength by attaching the Dyneema to the X-Pac with a burly aluminum buckle and a nylon webbing, spreading the load across a wide area.
All that strength and reliability should work just as well climbing a mountain as it will snowshoeing, or just going on a winter hike.
Lead Photo: Sitka