Indefinitely Wild
8 Timeless Wardrobe Staples for the Outdoorsman
Fall clothes that look as good as they work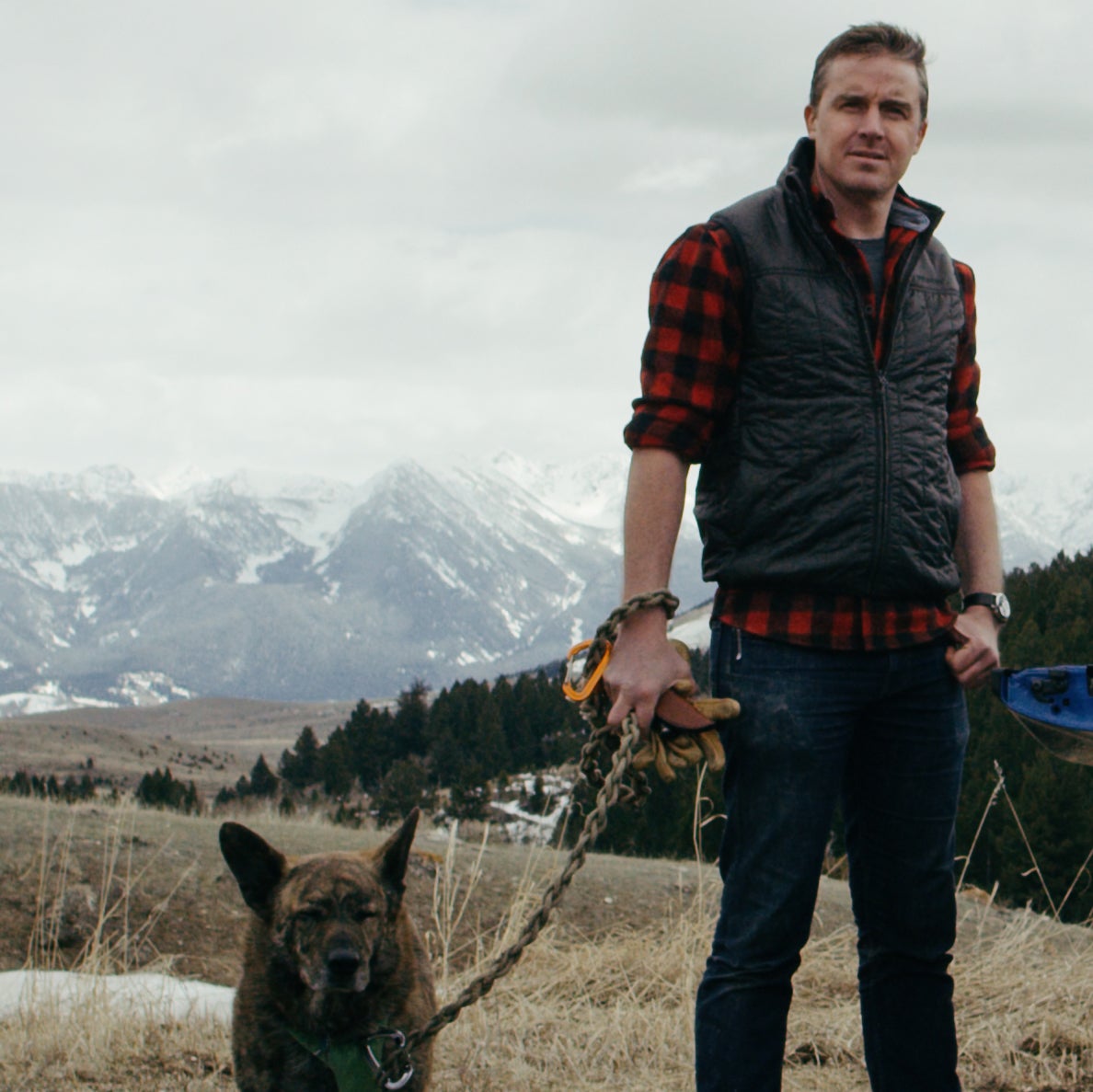 Heading out the door? Read this article on the new Outside+ app available now on iOS devices for members! Download the app.
As a spoiled gear tester, I get to try all the latest technical clothing. But that's not the stuff I actually wear most of the time. The items in this article sit at the intersection between performance and style and are what I'm wearing around town, on camping trips, and while taking the dogs hiking this fall. 
Woolrich Wool-Blend Flannel Shirt ($77)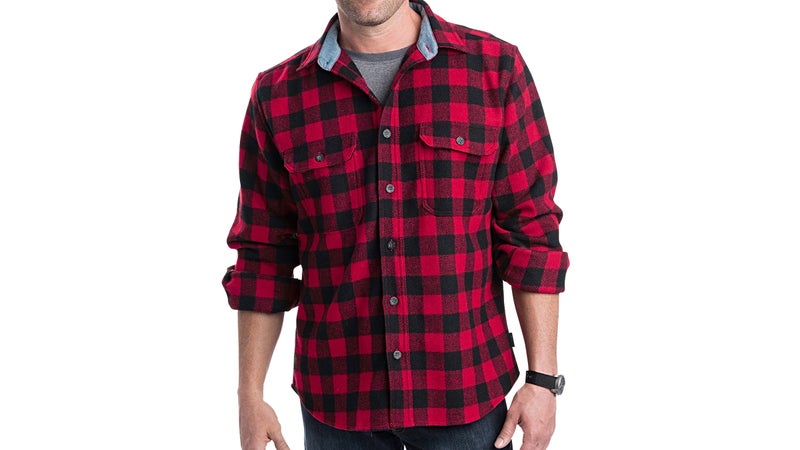 I've ranted about this at length, but flannel is a material, not a pattern. And that material is densely woven, brushed wool. Woolrich doesn't make shirts like this in America anymore, but this is still the highest quality, thickest, and most robust real flannel shirt I've been able to find anywhere. It's scratchy as hell, but it's supposed to be. Those raised fibers help wick moisture, and add loft for more warmth. 
How does it fit? I'm going to discuss fit throughout this article, because it's fundamentally important to how clothing looks and performs. For reference, I'm 6'2", weigh 190 pounds, and have broad shoulders, a 32-inch waist, and a 34-inch inseam. For some reason, most clothes aren't cut for bodies like mine. This Woolrich shirt actually fits perfectly, just a full size down from the medium I'm used to wearing. 
Can you actually wear it outdoors? The flannel shirt works great as a soft shell in cool, wet weather, or as a mid-layer in colder, wetter conditions. 
Filson Ultralight Jacket ($195) and Vest ($125)
Filson stuff looks timeless, and is built to last. Those aren't things you can say about most puffies. This new Ultralight range from Filson isn't just available in muted colors, but also ramps up quality without sacrificing performance or packability. The shell material is a thin-but-strong 1.5-ounce ripstop nylon made by Cordura, while insulation is Primaloft Gold, which has the highest warmth-to-weight and packed size ratio of anything Primaloft makes. Important: it retains 98 percent of its warmth, even when it's wet. So far, so conventional for a nice synthetic puffy, but Filson takes it a step further by lining the collars and pockets with moleskin, and employing durable metal YKK zippers. 
How does it fit? Thanks to the lack of shoulders, I'm able to get away with a small vest, but there's still a little extra material in the belly. With a size medium jacket, I had to take it to a tailor to have the bulk taken out of the torso and the sleeves slimmed down accordingly. The total cost on that was $35. You can and should have puffies tailored to fit you. Doing so makes layering them way easier and cuts unneeded packed size. 
Can you actually wear it outdoors? Even though they look good, Filson's puffies are as technical as any of the Day-Glo alternatives. 
Fjallraven Sten Jacket ($200)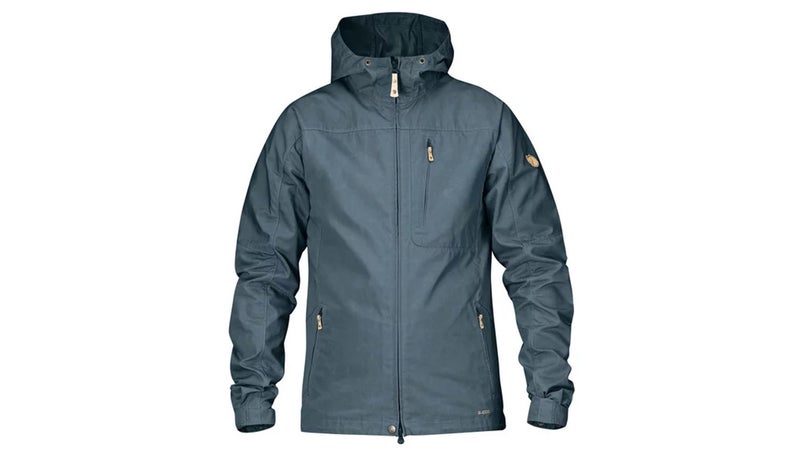 This Swedish brand's G-1000 is made from a waxed polyester-cotton canvas that's lighter than the classic waxed cotton materials you're likely familiar with, but similarly hard-wearing and breathable. They make a ton of items from it, but this simple zip-up hoodie is one of the most versatile. Compared to nylon soft shells, this thing is going to hold up to—and look better with—wear, and the zippers and stitching are built to match. This jacket has quickly become my go-to in anything but really hard, persistent rain. 
How does it fit? I think the bell curve in Sweden includes a few more athletic bodies than ours does here in America. If you are also in shape, then you can expect Fjallraven's stuff to fit as expected, in a flattering manner. 
Can you actually wear it outdoors? G-1000 is a little heavier than flimsy nylon, so you may not want to pack this piece for a thru-hike, but otherwise this is an ideal soft shell for cool, wet weather. 
Fjallraven Keb Trousers ($225)
These pants are perfection. And this year's updates make them even better. Dress them up with a wool sweater (or flannel shirt) and wear them around town. Pair them with the Sten jacket above, and you're ready to hit the trail. 
How do they fit? The rise is higher than is fashionable in jeans now, meaning you'll belt them around your waist rather than your hips. They're flattering for men and women, but make sure you get the long inseam if you're tall. 
Can you actually wear them outdoors? I don't think there's a better pant for all-round outdoor wear out there. 
North Face Apex Flex Hardshell ($249)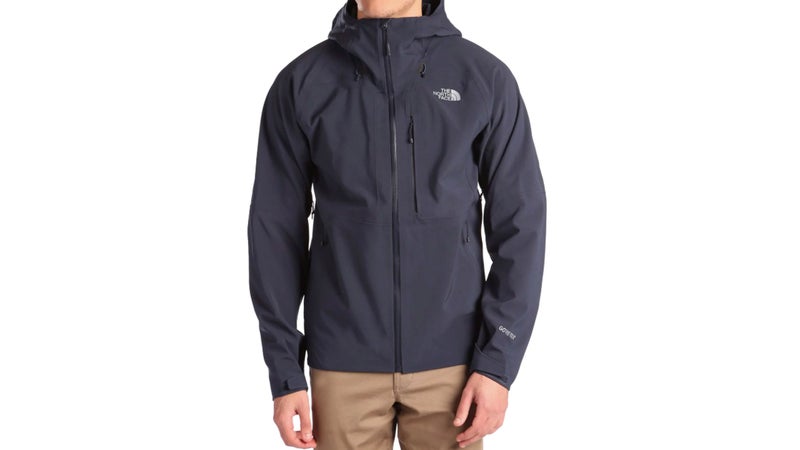 I've had this piece for about three years, and it's in desperate need of having its DWR refreshed, but it's still my go-to hardshell when conditions are seriously wet. The innovation here is a three-layer waterproof fabric that's soft, thick, and stretchy and wears way more comfortably than the thin, crinkly hardshell you're used to. 
How does it fit? Just right. There's room to layer, but it still looks good over a T-shirt, and you can buy your normal size. 
Can you actually wear it outdoors? It's quite a bit heavier than traditional hard shells, so I wear it around town, on local hikes, and for car camping, but wouldn't take it backpacking. 
Trew Weightless Nuyarn Merino T-Shirt ($65)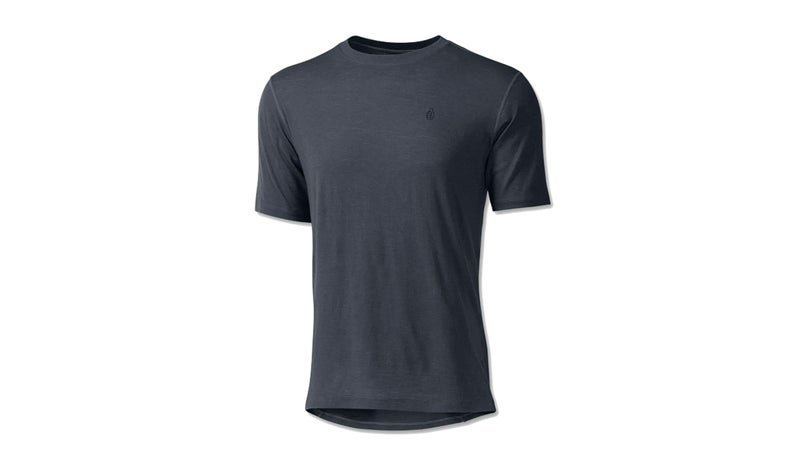 Pretty much the only T-shirt I wear, I have a Weightless Nuyarn Merino in every color available. Nuyarn seems to stand up to washing better than other light merino fabrics, and I'm averaging about two years of sustained use out of these shirts. They work great on their own in warm to hot weather, and are the perfect base layer underneath a sweater, flannel shirt, or fleece once temperatures drop.
How does it fit? The Weightless Nuyarn Merino is true to size, but a little on the short size. The thin material gets a bit clingy, so I have to be careful with which belt and pants I wear them with on camera, or they can make me look like I have a Santa belly. 
Can you actually wear it outdoors? There's no better place for this T. 
This item is currently sold out. 
Vasque Clarion '88 GTX Boots ($160)
A retro '80s look in a package that performs as well as any modern alternative. I wear these things every single day. They're as light, as stable, and as supportive as my go-to technical boot, the Salomon Quest 4D 3s, but I try to avoid wearing the Vasques in mud so they stay looking clean for around town. 
How do they fit? True to size. But, I use a set of Superfeet Flex Comfort insoles in mine to maximize support. 
Can you actually wear them outdoors? Unlike other retro hikers, you really can, without compromise. 
Filson Short Lined Cruiser Jacket ($350)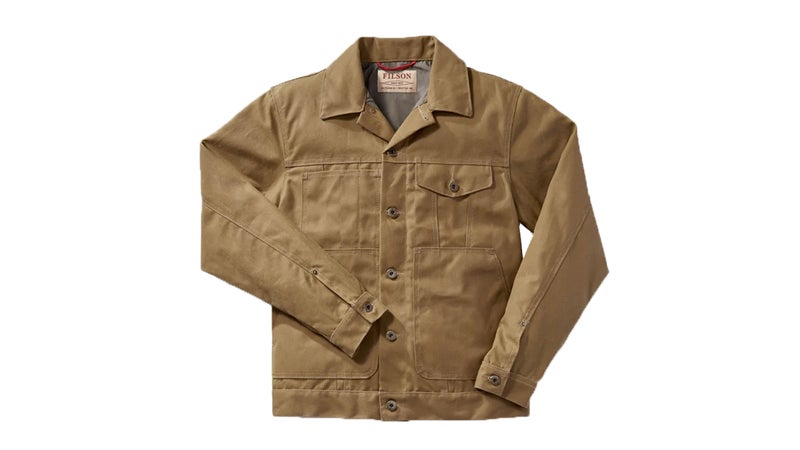 I bought one of these in August as an alternative to a denim trucker jacket. It's heavy and stiff, as you'd expect from a 15-ounce waxed canvas paired with a six-ounce liner, but after sleeping in it a couple nights, it's broken in just for my body and will last until the heat death of the universe. 
How does it fit? This is the only Filson jacket or shirt I've ever bought that I haven't had to get tailored, and I was even able to buy it in my usual size. 
Can you actually wear it outdoors? Cut to hip length for the sake of fashion, it's not the best option for keeping off rain. But the material is as waterproof as a hard shell and has decent breathability. That length also makes it challenging to add layers underneath; it looks best with a T-shirt or a crew neck sweater, nothing more. Still, I'll wear it for car camping trips in mild weather.