10 Ways to Not Dress Like a Schlub for the Holidays
Celebrate the season with these style upgrades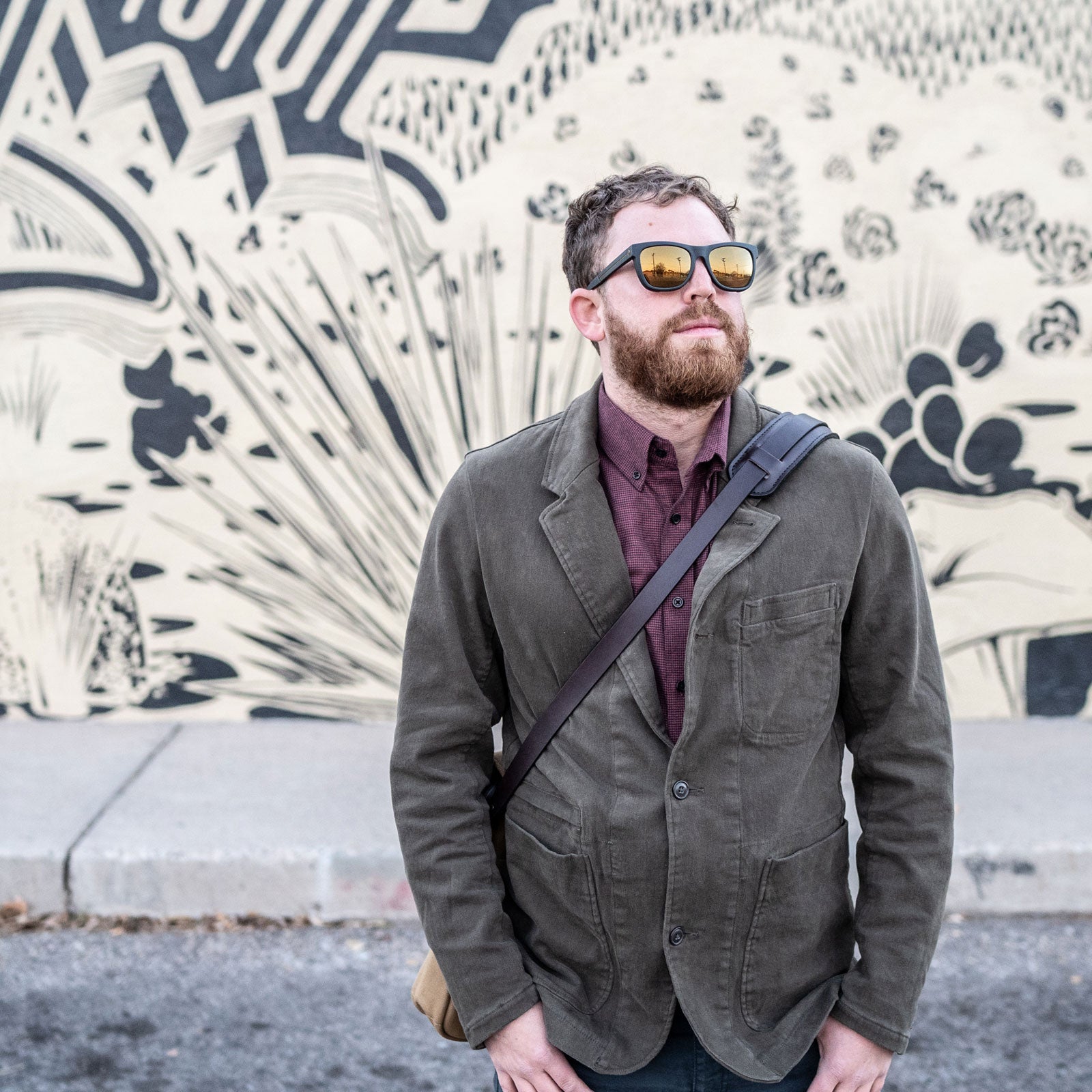 Heading out the door? Read this article on the new Outside+ app available now on iOS devices for members! Download the app.
If you're not used to dressing up, then finding nice clothes can be intimidating and a pain in the ass. But fear not: we have you covered this holiday season. Here are some solid pieces that can be used at the office, dinner parties, and social events for years to come.
A Nice Blazer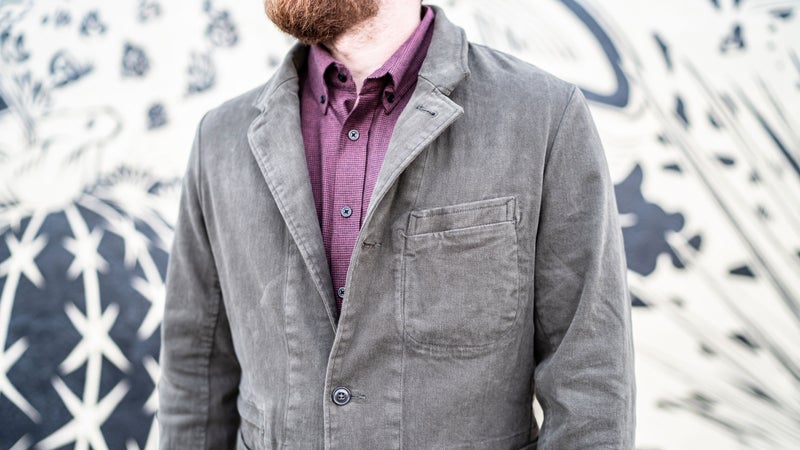 A good blazer, while spendy, should always be your first choice if you want to spiff up. Wear it with jeans or slacks, leather shoes or hiking books, and you'll look more refined immediately. This one is my favorite because of its stretch and the fact that it's made from a blend of wool, rayon, and polyester—a combo that's cozy on cold days. 
Pants That Actually Fit Right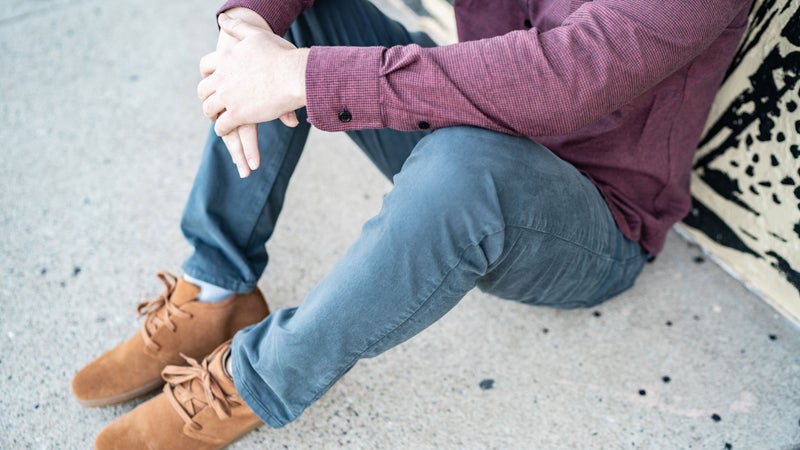 These pants look like a classic pair of chinos—perfect for dinner parties. But just like the Relwen blazer, they're not stiff. Flint and Tinder used a little spandex in the mostly cotton build, which means they're great on the bike if you commute to work. The slim cut is flattering, and the 365 comes in a ton of colors, so you can coordinate perfectly.
A Belt with a Pop of Color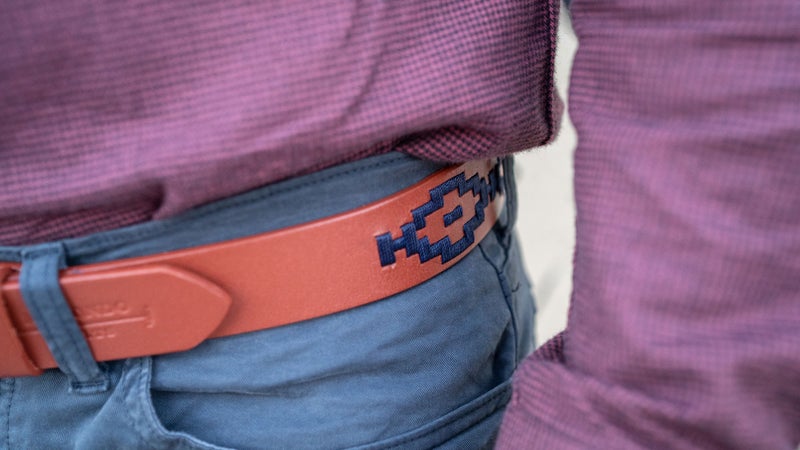 A Benjamin is a lot to pay for a belt, but there's good reason with this one. Each Macondo is sourced from high-quality Colombian tanneries and then hand-cut, dyed, and stitched by Colombian artists. The leather will take on a beautiful patina over time, looks great with your new slacks, and will last a decade or more if you take care of it.
Simple, Stylish Boots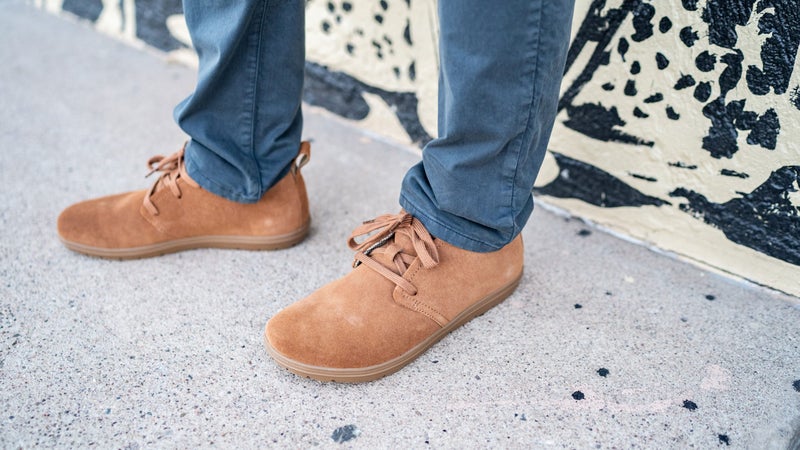 Traditional dress shoes look out of place anywhere except at formal events (and some offices). Enter the Boulder Chukka. These kicks compliment your blazer and slacks but also fit in at work, on a train through Europe, and pretty much anywhere else. Like all Lems, they fold in half so you can pack them easier, and they come with a wide toe box for extra comfort.
A Flannel That's Not from a Thrift Store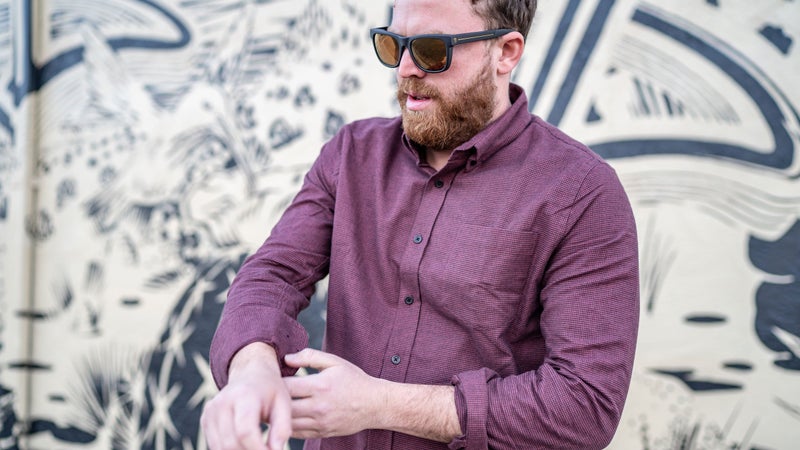 Cut from ultrasoft brushed-cotton flannel, the Braga is tailored nicely—not too svelte but never baggy—and the plain color options are what you want under a blazer. Go for the plaid if you want a nice shirt you can wear untucked at work. 
A Grown-Up Travel Bag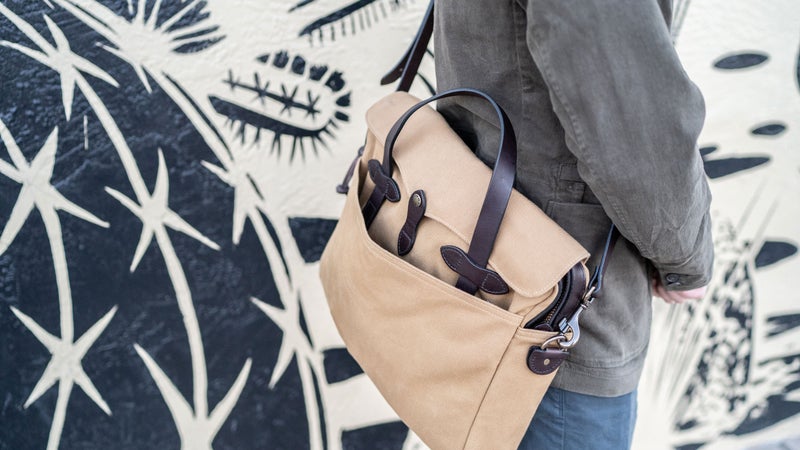 If you're traveling over the holidays and need to bring your laptop, ditch the backpack and use this briefcase from Filson instead. It's made from a rugged cotton twill that's so densely constructed it's nearly waterproof and totally bomber. You could have it for the rest of your life if you treat it well. I also love details like the sturdy saddle-grade bridle leather straps and brass zipper.
Sunglasses Fit for Any Activity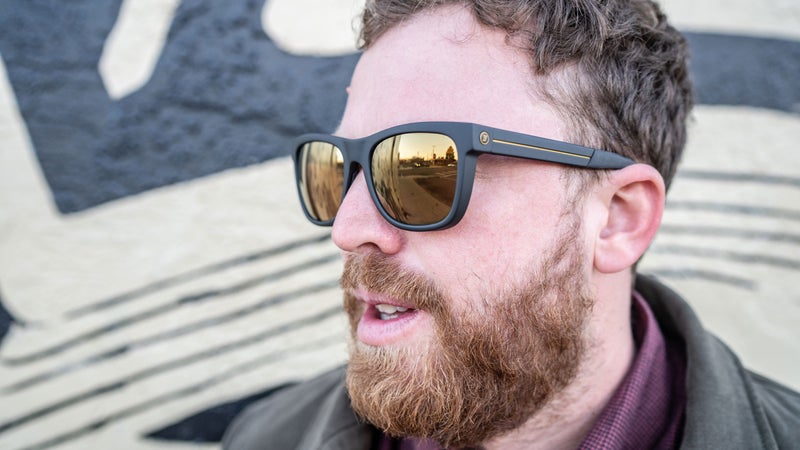 Regardless of whether John John Florence makes the Olympics, these glasses are a must-have accessory. The gold lenses pop against the black frames, and you'll really stand out if you wear the removable eye cups. They also work damn well. Electric built the JJF12 with polarized lenses and a scratch-resistant coating. We love the generous but sleek rubber grippers on the nose and temples, which prevent slippage.
A Toasty Parka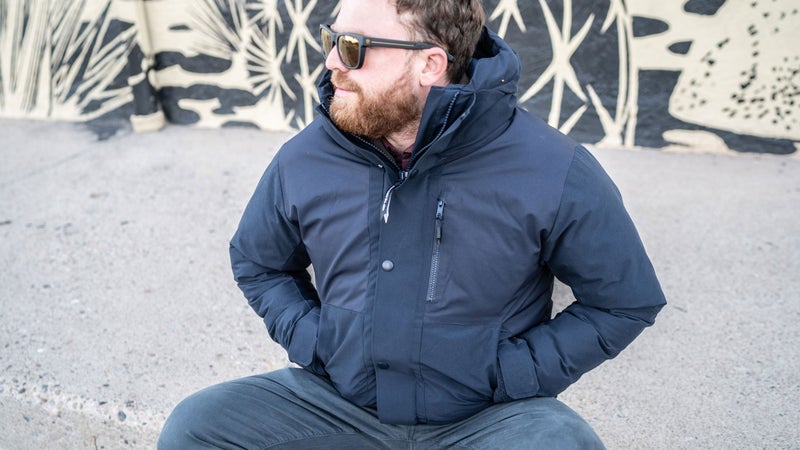 You don't have to look like the Michelin Man when you wear a puffy. The Winter parka has a smooth polyester exterior, and the baffles are only visible when it's unzipped. Askov Finlayson stuffed it with lots of recycled synthetic insulation, so it's über warm. It also has classic touches like a button front and snap pockets. Kudos to the company for tracking its carbon footprint and then doing something about it by buying carbon offsets equal to more than 100 percent of its total emissions for the year, as well as contributing to climate-change organizations. 
A Weatherproof Shell for Layering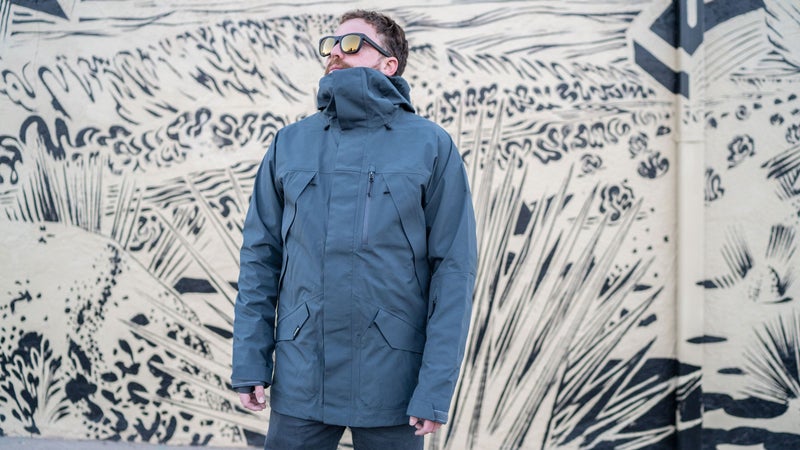 Thanks to a long, svelte cut, the Sawtooth looks just as at home on the street as it does on the chairlift. I also dig the front pockets, which add a touch of flair, and the muted dark slate option that doesn't scream "I love to ski!" Of course the jacket performs on the snow, too, with a three-layer Gore-Tex build and features like wrist gaiters and a mesh-lined goggles pocket.
A Little Something to Tie It All Together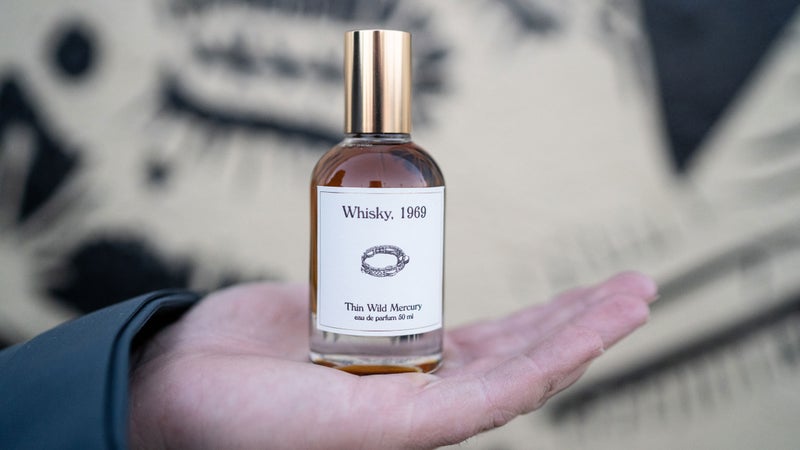 Smelling good is the frosting on a nice outfit. And luckily we're in an age when brands are producing creative, gender-neutral fragrances. Whiskey, 1969—with notes of cardamom and ylang-ylang—is more subtle and way less headache-inducing than what you'll find at the department store. (Another favorite brand is Imaginary Authors, out of Portland, Oregon, which also makes a whole list of smart and fun fragrances.)
Lead Photo: Jakob Schiller