Natural Base
There's no reason to be sheepish about switching those synthetic baselayers for a more natural alternative.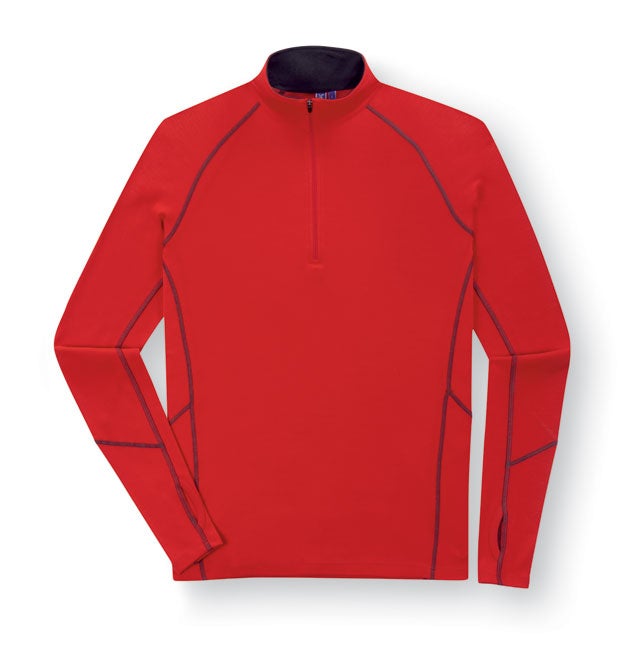 Heading out the door? Read this article on the new Outside+ app available now on iOS devices for members! Download the app.
I've been a runner for 32 years, and for most of those years I've smelled to high heaven. I sweat a lot, and while synthetic fabrics are a major improvement on the cotton gear I grew up wearing, they really stink after a couple of hard runs. A few years ago, I got fed up with all the laundry I was doing and began investigating wool apparel.
I'd run in merino wool socks for more than a decade and knew that I loved their comfort, weight-to-insulation ratio, softness, and odor repellence. Plus, I've long admired wool for its environmental sustainability.
After several years of dedicated testing, I've found that wool running gear is both more comfortable and more versatile than synthetic fabrics, and these days it's my go-to choice in cool or cold weather. It keeps me comfortable in a wide range of conditions and temperatures, allowing me to get by owning fewer items, and it transitions perfectly to other outdoor activities. I've taken my wool apparel snowshoeing, hiking, cross-country skiing, even kayaking.
That said, it's clear that wool is not a magic fabric. When a wool shirt becomes saturated with sweat, it clings uncomfortably and loses its ability to wick, but that happens on warm, humid days. Lightweight iterations of merino usually don't hold up to wear, either. The five pairs of wool gloves I've tested have all developed holes mid season. Nor is merino cheap. In some cases, you can expect to pay a 50 percent premium for wool compared to synthetics of similar quality.
Still, the positive far outweigh the negatives. (Remember that laundry thing.) Here's what I'll be wearing this winter.
Icebreaker Sprint Legging
SmartWool Cuffed Beanie
Ibex Zephyr Sport Top
JONESwares Interval Running Sleeves
Icebreaker Beast Briefs
Icebreaker Sprint Legging
The world's most versatile running pants? Could be.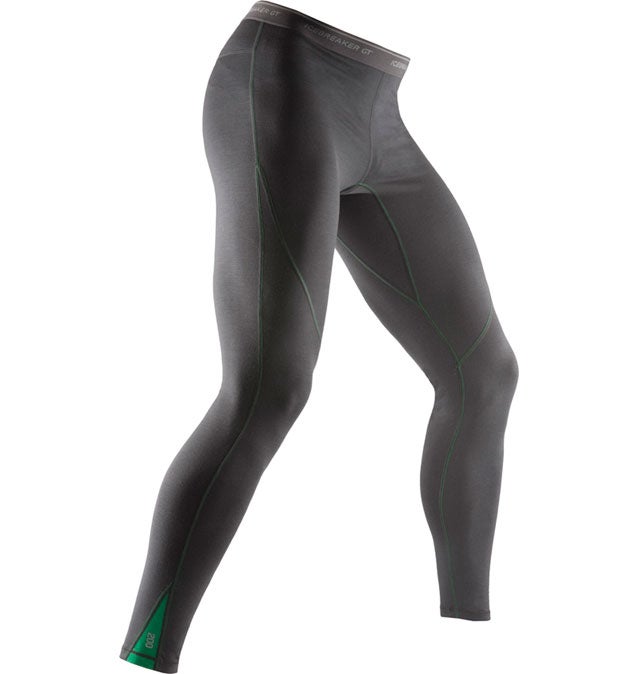 These are the best running pants I've ever owned. They're equally comfortable on days when temperatures drop below zero and on days when it's sunny and the thermometer hits the mid 40s. In drenching rain in the high-30s, I've stayed warm and dry, and the tights haven't drooped or clung.
The word "leggings" is more accurate than tights: they have a bit of give throughout, the sort of fit that niche running brand SportHill perfected long ago. And they cooperate with my range of movement, from slow recovery runs to long tempo sessions and 12-second hill sprints. I only wish Icebreaker would correct their odd omission of any pocket, even one big enough for a key. Icebreaker calls the women's version the Pace Legging.
Price: $100
SmartWool Cuffed Beanie
A hat so good it makes you feel safe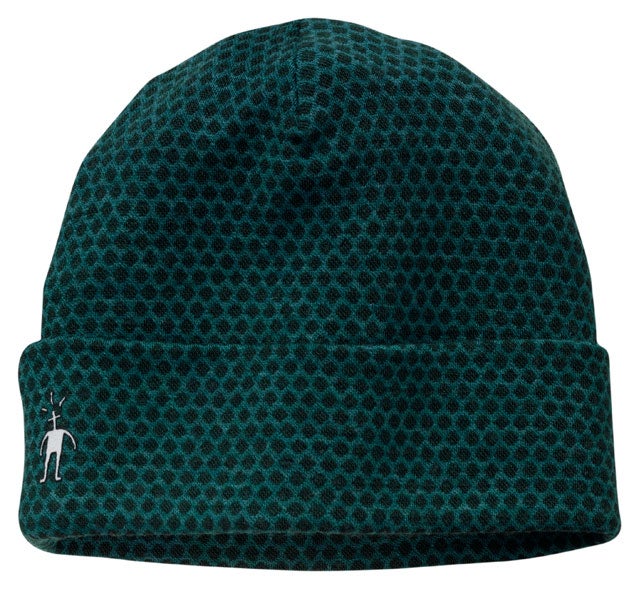 This two-layer beanie isn't a running hat per se, but it beats any purpose-made hat I've ever worn. It's oh-so-soft, sits snuggly against my head, and I can roll it up or down if I get hot or the wind changes. In the most horrible weather, it actually gives me a sense of security.
I also like that the beanie doesn't pick up sweaty-hair odors, and I've worn it in non-running activities for weeks without needing to wash it.
Price: $25
Ibex Zepher Sport
A fitted, no-static, no-odor top that feels great next to your skin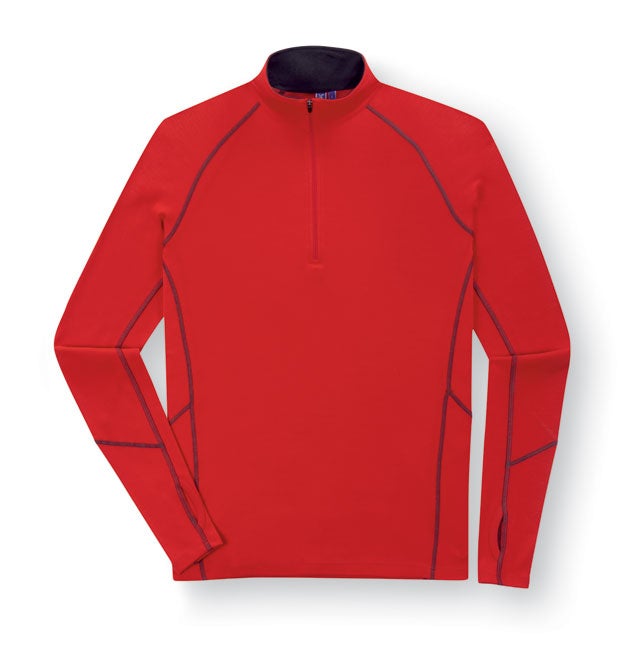 This would be my choice for a top if I were told I could pack only one running outfit for a winter week away. It's the warmest of Ibex's base-layer fabrics, meaning that as a stand-alone piece it works well from temperatures in the teens to the 40s. Unlike so many base layers, wool or otherwise, it doesn't feel like it's permanently attaching itself to your skin via electrostatic cling.
Better yet, Ibex gave the Zepher Sport a fitted construction that keeps air from seeping in next to your skin, a mock turtleneck for a little extra protection, a generous chest zipper for as-needed ventilation, and thumbholes.
Price: $110
JONESwares Interval Running Sleeves
Arm warmers designed for the skinny-bicep set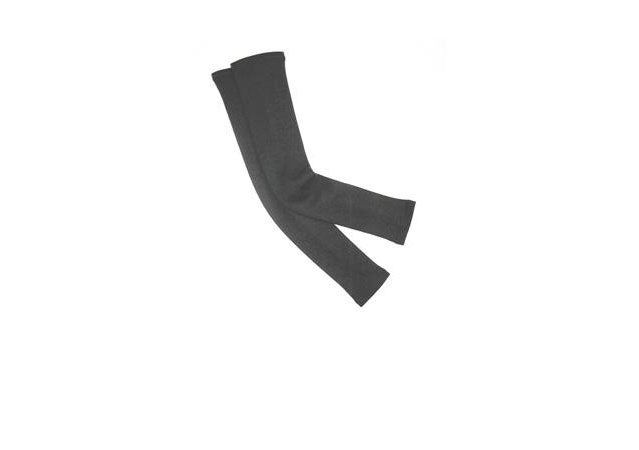 Yes, I can hear you guffawing. I was initially skeptical about arm warmers on a guy, but I've to come to love them. Let me explain: I usually run in just one shirt until temps drop below, say, 15 degrees. Wearing two layers on top feels bulky and eventually leaves me overheated. But my arms and hands tend to remain cold no matter what—which is one reason why I've never understood running in a vest. Solution? Arm warmers.
Of the several I've tried, these no-frill sleeves are the best. JONESwares is a small company founded by runners and cyclists, and they've made their arm warmers with skinny endurance athletes in mind. They're snug but not tourniquet-tight, and you won't need to spend the run tugging them back up your biceps, as I do when I run in my Ibex arm warmers.
Plus, after I finish my run I can hand them off to my wife as she heads out for her bike ride.
Price: $20
Icebreaker Beast Briefs and Boxers
A warm, wicking baselayer where you need it most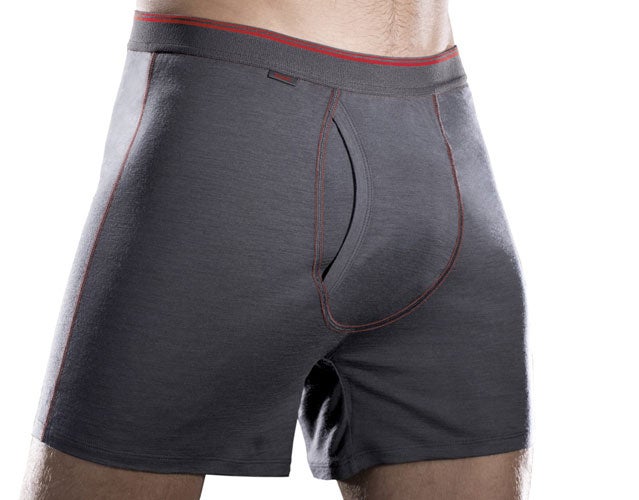 If there's any chance you'll find yourself wearing damp cotton briefs while fighting a headwind on a long run this winter, you owe it to yourself to look into the Beast Briefs.
The Beasts insulate without interfering with my stride better than any running briefs I've tested. And even when I have hit a headwind in the middle of a hard effort, I've never had any post-run painful thaw outs. (See: "damp cotton plus wind.")
Price: $38