Gear Guy
An Ode to the Performance Flannel
Technical outdoor capability with more than a dash of style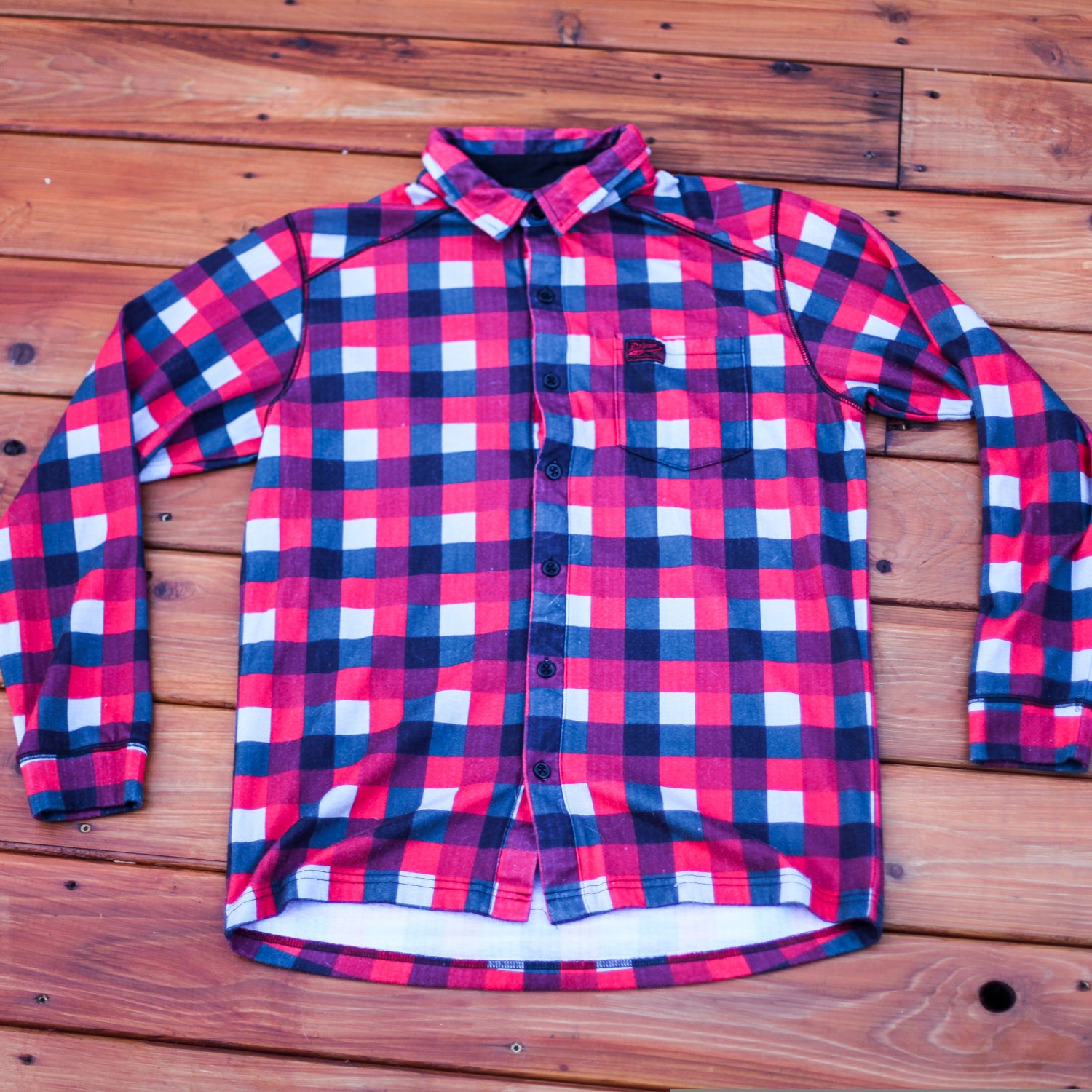 Joe Jackson(Photo)
Heading out the door? Read this article on the new Outside+ app available now on iOS devices for members! Download the app.
It sounds like an oxymoron: performance flannel. But there are a surprising number of these tops, and they exist at the convergence of techy outdoor capability and style.
Take the classic Dakine Chuck Plaid shirt. Built from a 100 percent polyester double knit, it definitely skews toward techy, which has allowed it to survive for five years in the trunk of my 2000 Toyota Camry. (Given this flannel's versatility, you'd want it close at hand at all times during adventures too.) The double knit makes it one of my thicker next-to-skin layers, and the pure polyester build wicks moisture lightning fast. This combo makes it perfect for shoulder-season bike rides, when I'm as likely to get snowed on as I am to sweat bullets on lingering warm-weather days.
Despite some pilling, the Chuck is holding strong, completely intact after five years of heavy, sweaty use. And you'd think after all that time, a polyester shirt (notorious for absorbing and holding onto funk with a death grip) would reek. But the Chuck shrugs it off, thanks to the Aegis Microbe Shield, a permanently bonded antimicrobial that is still killing those lil' bugs after half a decade.
I also appreciate that the Chuck adds a little class to your kit. I've gotten dozens of compliments while skiing in it, including when a fellow shredder at Ski Santa Fe in New Mexico yelled, "You look like an L.L.Bean model!" The slim fit and classic plaid blocking give it plenty of cred as a nicely tailored flannel. It has saved my butt when I've shown up severely underdressed—think soaking-wet base layer tops and bottoms—to meetings and social events.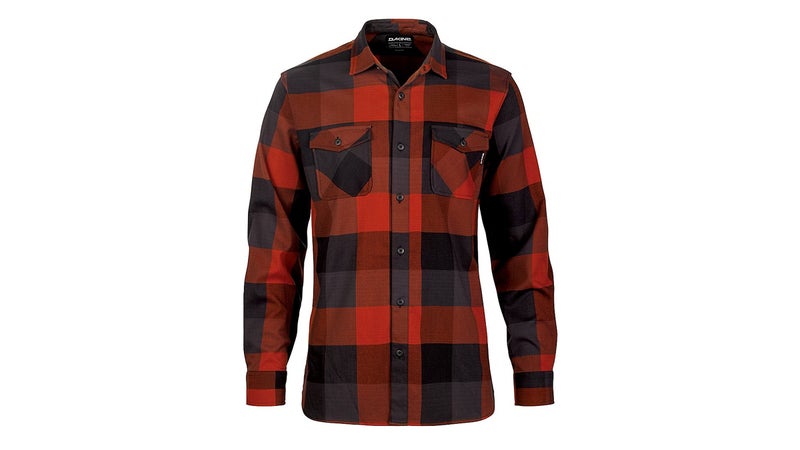 Now, to my great regret, Dakine no longer makes this exact style, but the company's newest performance flannel, the Underwood, maintains the knack for utility while adding a few key upgrades. It's even stretchier than the Chuck, thanks to viscose and spandex blended with the polyester. Plus, it now rocks Polygiene's silver treatment, which I've found to work better than Aegis at fending off stink.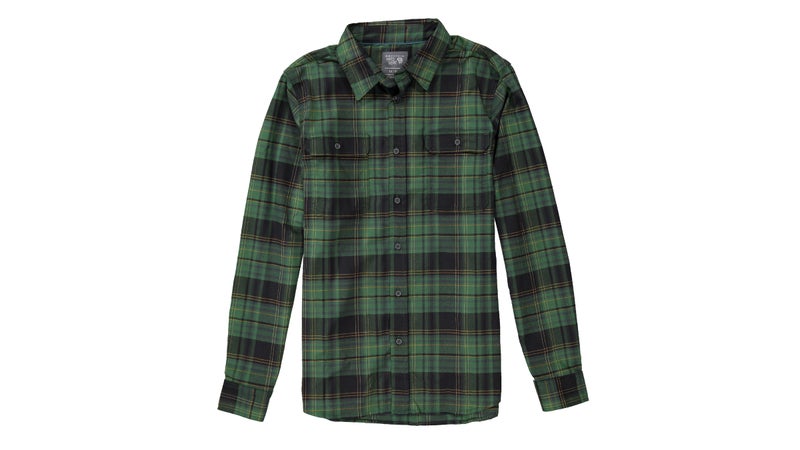 And there are plenty of others keeping the performance-flannel tradition alive. Take Mountain Hardwear's Stretchstone. I've worn it on everything from scrambling hikes around my hometown of Ashland, Oregon, to helping a buddy move an old couch out of his house. With the touch of elastane that Mountain Hardwear sewed into the Stretchstone's polyester, the shirt never once bound up my arms or rode up in the back.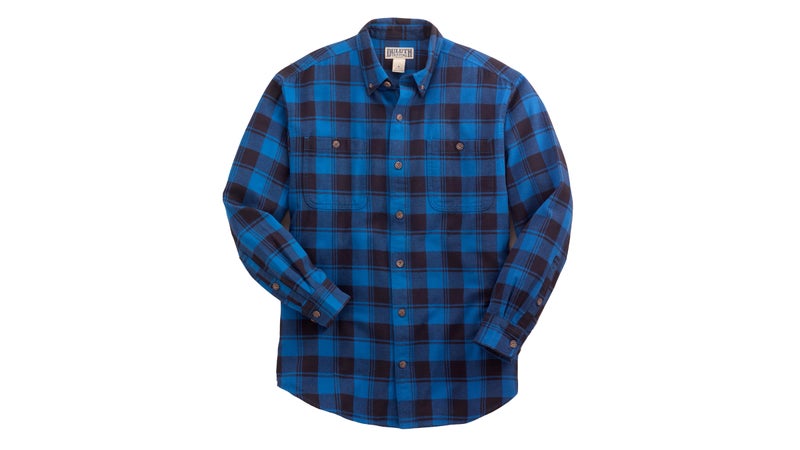 There isn't much tech behind Duluth Trading Company's 100 percent cotton Free Swingin' Trim Fit Flannel. The top sits firmly on the style end of the spectrum and isn't the first choice I'd bring on a ski tour or mountain bike ride, but its well-tailored fit and hearty, plush build make it my favorite flannel for its handsome good looks.* It's my number one pick for beers with friends and likely will be for the decade or more that it'll last.
Corrections:
(10/04/2023) *The description of the Duluth Trading Company Free Swingin' Trim Fit Flannel has been changed to correct an error.
Lead Photo: Joe Jackson
Trending on Outside Online