Style Special: Detroit Rising
Spurred by hipster idealism, the former automobile capital of the world is enjoying a post-bankruptcy renaissance. Rents are low, millenials are moving in, and the old neighborhoods are buzzing with potential.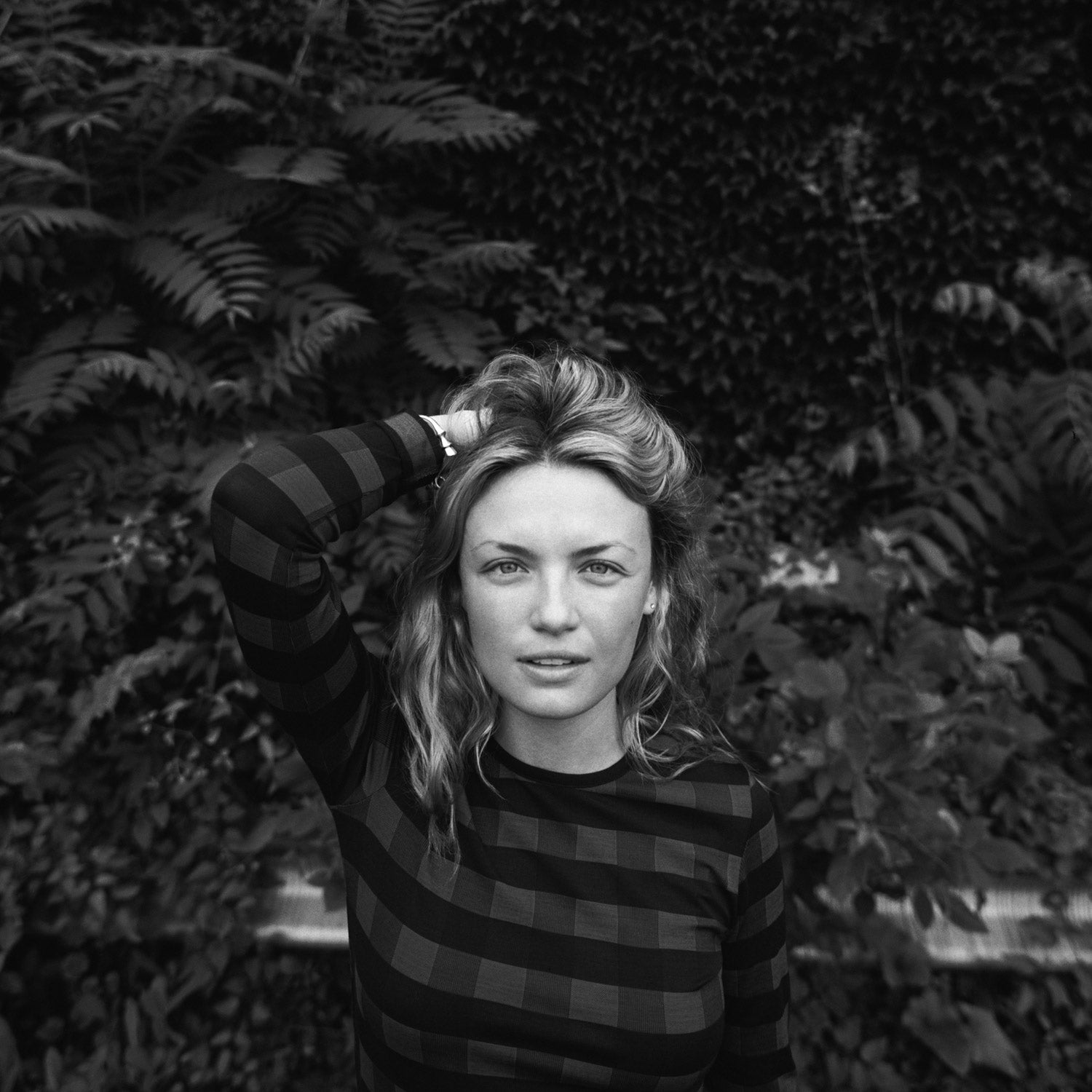 Jake Chessum
Heading out the door? Read this article on the new Outside+ app available now on iOS devices for members! Download the app.
Detroit is a city of pocket neighborhoods. In Midtown, where the Shinola store opened in 2013, dozens of new businesses have popped up within a three-block radius. There's Slows To Go, an offshoot of Phillip Cooley's barbecue joint; a farm-to-table restaurant called Selden Standard; a juice bar started by a group of five sisters; and Great Lakes Coffee, an exposed-brick and bare-lightbulb café offering an extensive beer list and Wednesday night trivia. Other neighborhoods have followed a similar growth pattern. On the same quiet residential block in the West Village neighborhood where New York City transplant David Kirby opened his market, eight new businesses will be opening within the year. "When I first got here, my landlord was so sure I'd fail that I had to beg him to give me a lease," says Kirby.
There's a powerful energy and sense of optimism among young Detroit residents. Some are launching businesses; others are working on community engagement. They share the belief that reviving the city is a collective endeavor, and they gather at various hubs—Astro for coffee, Drought for juice, and Detroit Tough for kettlebell workouts and 6 a.m. runs—to connect and support one another. "Detroit is a marriage of big-city culture and diversity with small-town accountability," says Cooley. "We hope to continue to be diverse and inclusive."
Jenna Zerbo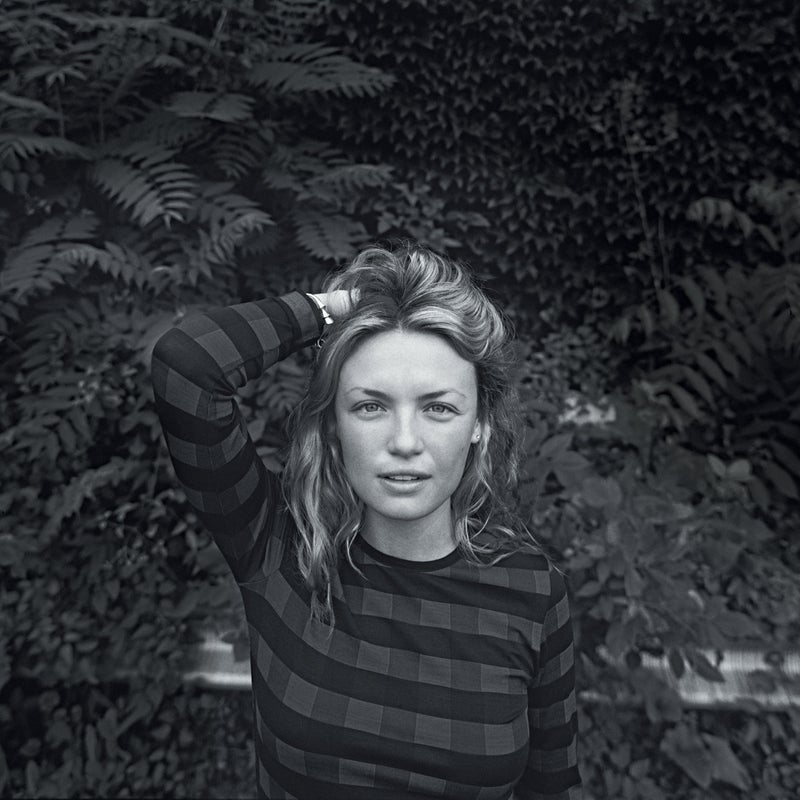 Jenna Zerbo, a buyer for Willy's Detroit, one of the city's coolest boutiques, in front of Shinola's Midtown factory. Founded in 2011, the watch, bicycle, and leather-goods maker has helped revitalize the city's reputation as a manufacturing hub. The factory was once an automotive research lab.
On Jenna: Dress by Derek Lam ($750); Cheval bracelet by Lady Grey ($230)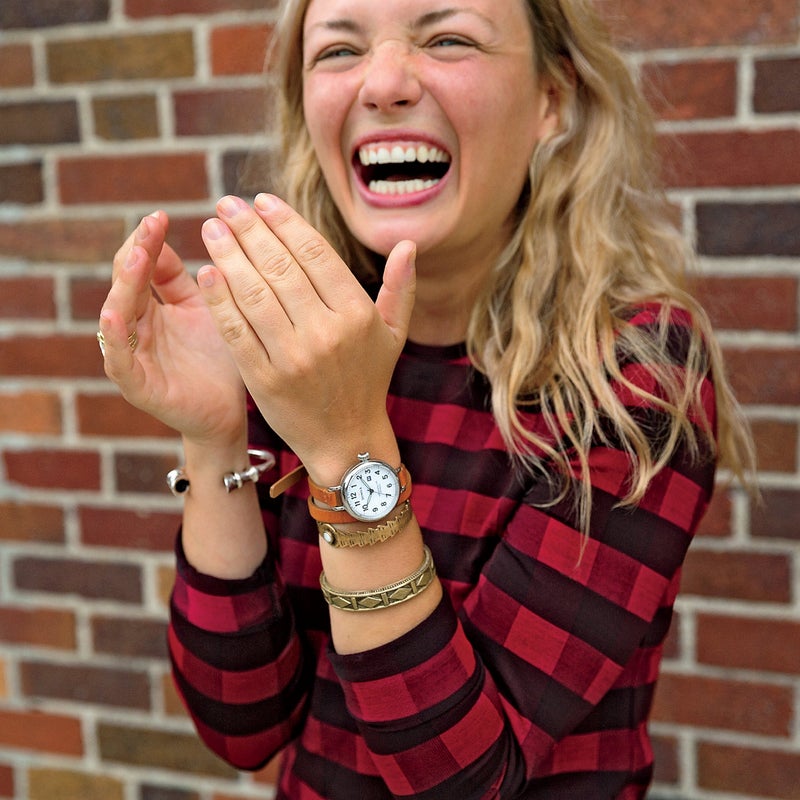 Birdy Double Wrap watch by Shinola ($525); diamond bracelet by LHN Jewelry ($345); Jagged bracelet by Laurel Hill Jewelry ($124)
Jonathan Kung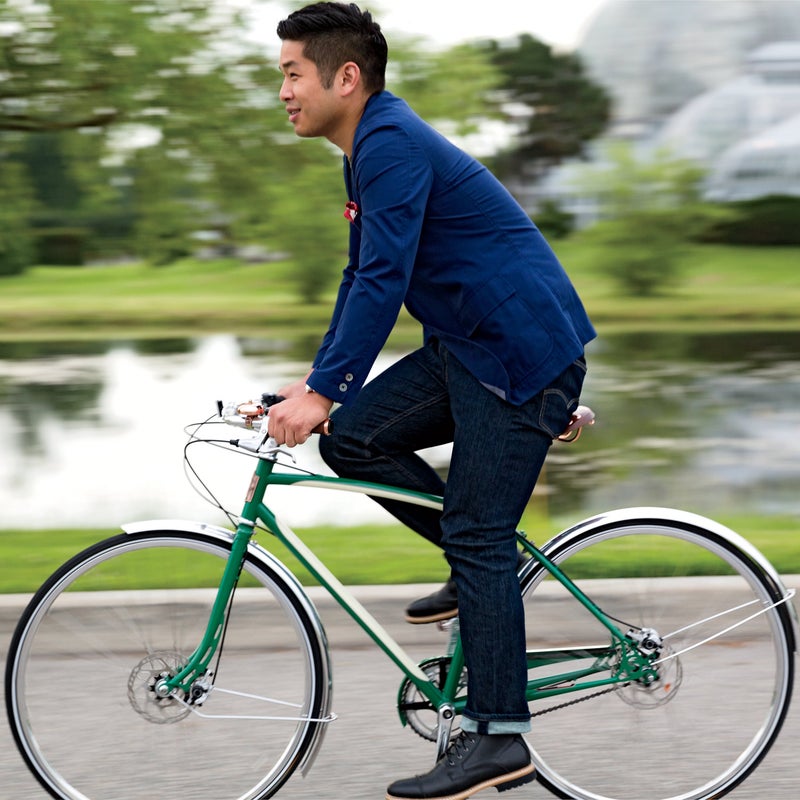 Pictured riding in Belle Isle. The Hong Kong native moved to Detroit in 2007 and now runs a pop-up restaurant called Kung-Food, which will eventually occupy a brick-and-mortar space in eastern market. "I love how Detroit has the bones of a big city yet feels intimate and close knit," says Kung. "We all have our professional realms, we are aware of each other, or at least have been drunk in the same room. You can go to MotorCity Wine on a Sunday and see most of Detroit's culinary industry gathered on the same patio."  
On Jonathan: Solid Authentic jacket by J.Press York Street ($425); Commuter 513 jeans by Levi's ($88); West Haven Waterproof chukka boots by Timberland ($170); pocket square by J.Crew ($45); Runwell chronograph ($900) and Bixby bike ($1,950) by Shinola.
David Kirby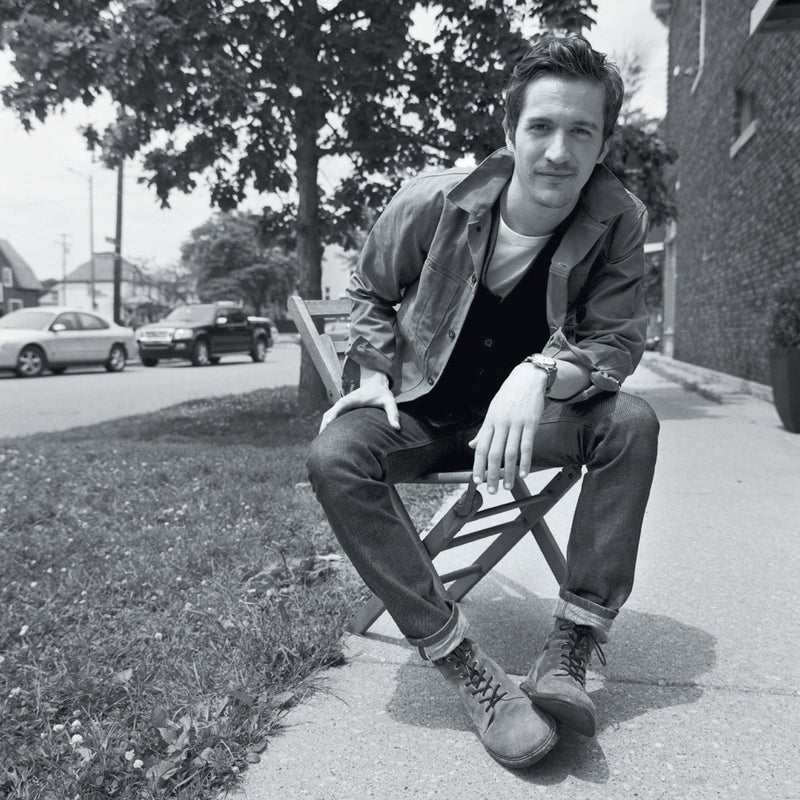 David Kirby outside his shop, Parker Street Market. The 28-year-old moved to Detroit from New York City in 2013 and opened a Brooklyn-style bodega, though he admits he was also following the love of his life. Both pursuits have proved successful.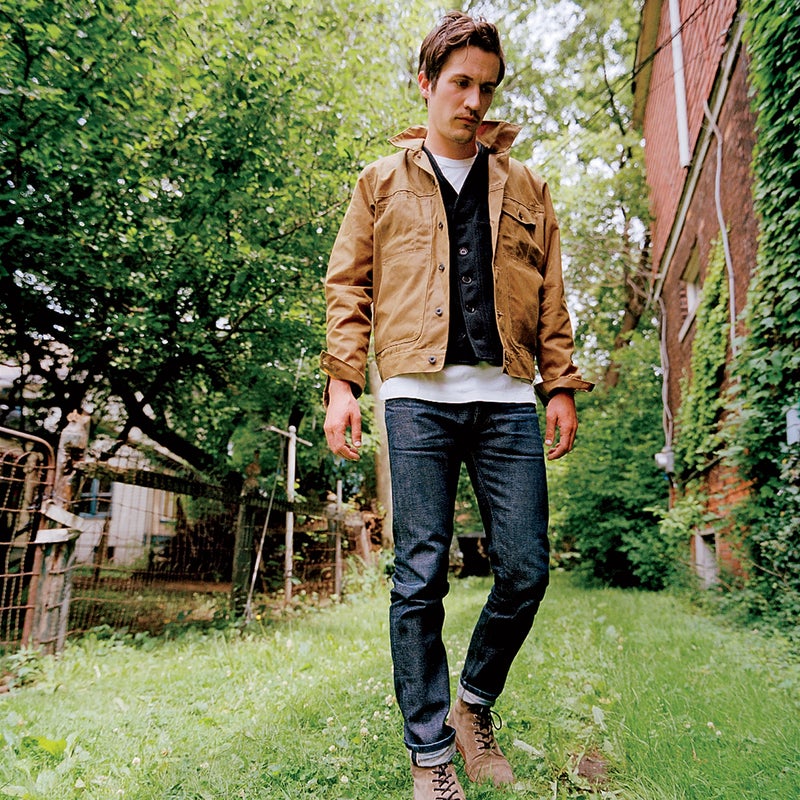 On David: Short Cruiser jacket ($198) and Mackinaw vest ($135) by Filson; T-shirt ($65) and Rocker Deep Indigo jeans ($290) by Jean Shop; his own boots.
Phillip Cooley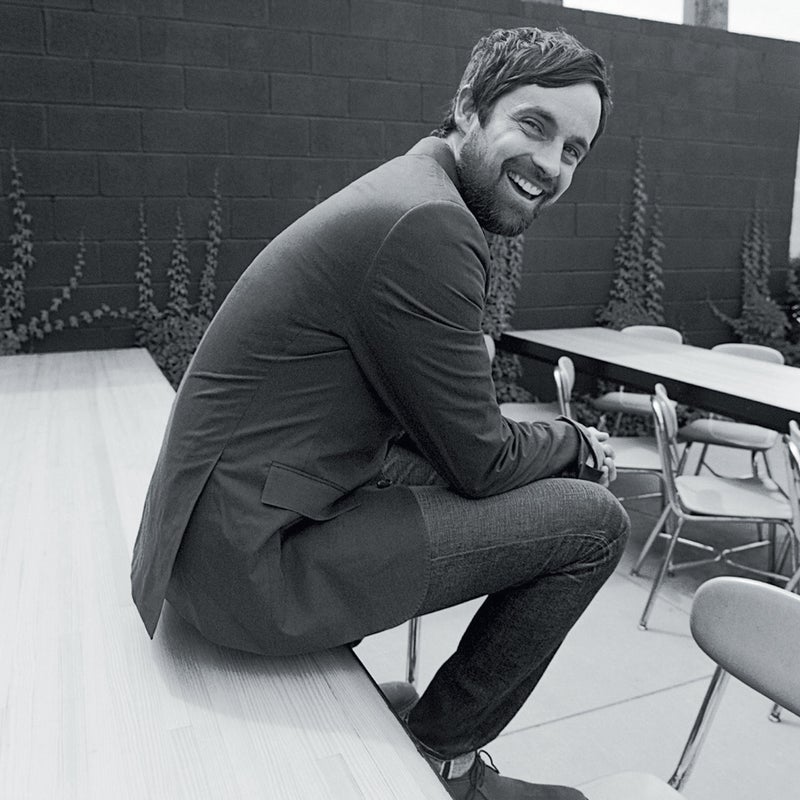 Entrepreneur and philanthropist Phillip Cooley on the back patio of one of his restaurants, Gold Cash Gold. Like a lot of young Michigan natives, Cooley spent a long time away from the state, but when he came back he took the city by storm. The 37-year-old first opened the popular Slows BBQ across the street from a dilapidated train station that had become the poster image for Detroit's economic ruin. The place helped refurbish the neighborhood, which is now home to Astro Coffee and Metropolis Cycles. Today he owns a number of other restaurants but devotes most of his energy to urban-development projects like Ponyride, a 30,000 square-foot converted warehouse that provides cheap rent to artists and socially conscious startups.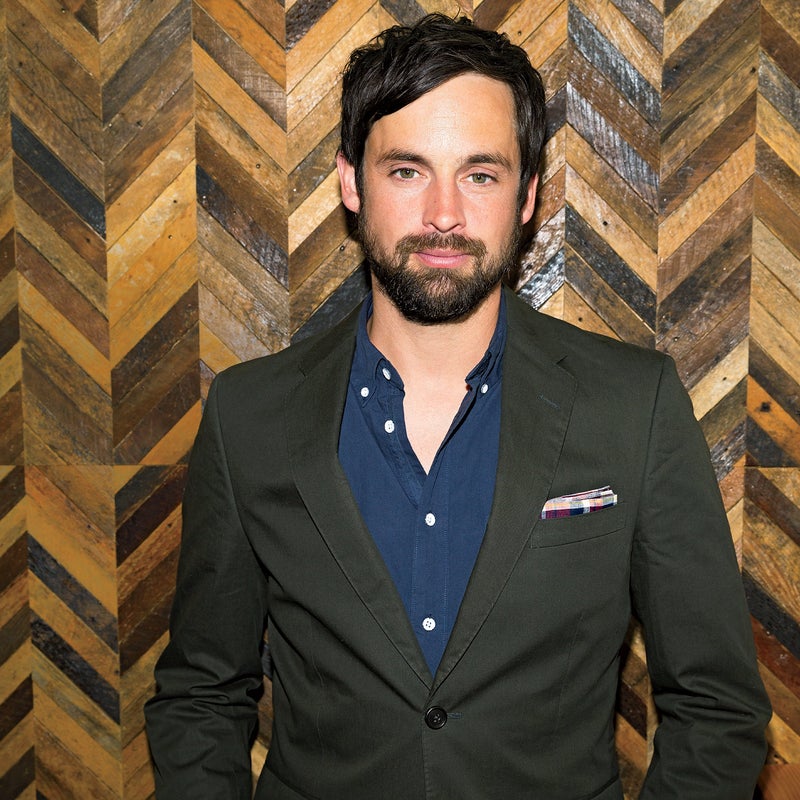 On Phillip: Twill suit jacket by Brooks Brothers Red Fleece ($448); Standard Issue shirt by Rag and Bone ($200); M002 Cache jeans by Simon Miller ($345); pocket square by J.Press York Street ($29); Runwell chronograph by Shinola ($900)
Sebastian Jackson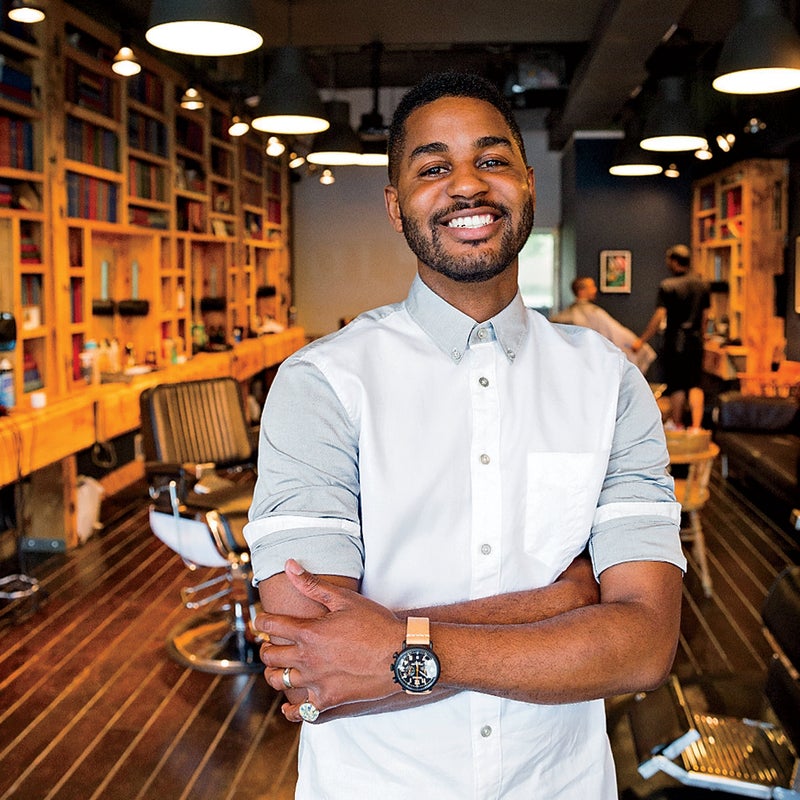 Sebastian Jackson at his barbershop, the Social Club. 
On Sebastian: Yokohama shirt by Rag and Bone ($220); Runwell chronograph by Shinola ($800)
Jay Rayford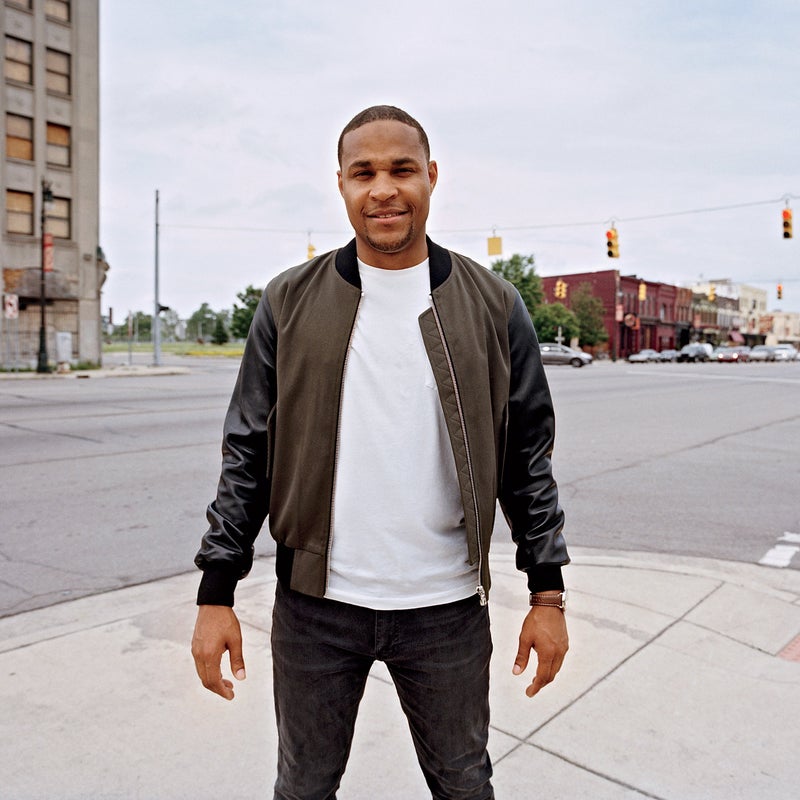 Detroit native Jay Rayford in the Corktown neighborhood. The restaurant owner and founder of urban-development organization RepYourCity is a respected community leader. "This is a city where what you do actually means something to the betterment of the community," says Rayford. "If you want to create something, this is the place to do it." 
On Jay: University jacket by Sandro ($694); Jeans 25 by Blk Dnm ($215); Runwell watch by Shinola ($550; shinola.com)
Daniel Caudill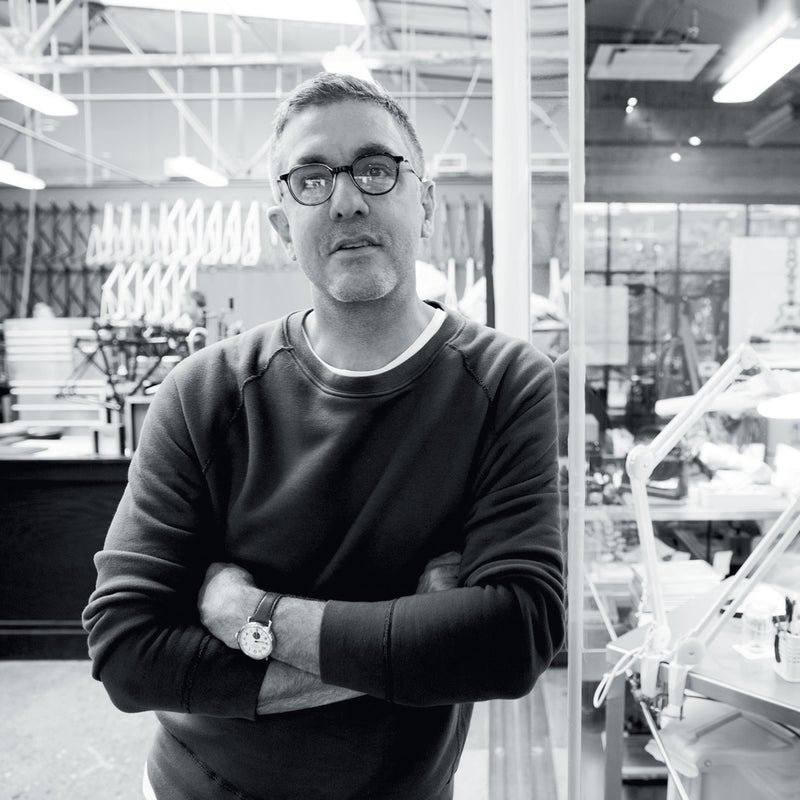 Shinola creative director Daniel Caudill at the brand's concept store. Not since the 1960s have American timepieces been produced on such a large scale. 
On Daniel: Sweatshirt ($120) and Runwell watch ($850) by Shinola; Broken-In shirt by J.Crew ($25)
Trending on Outside Online