Record Keepers
The latest gadgets collect reams of training data. Here are the metrics that matter.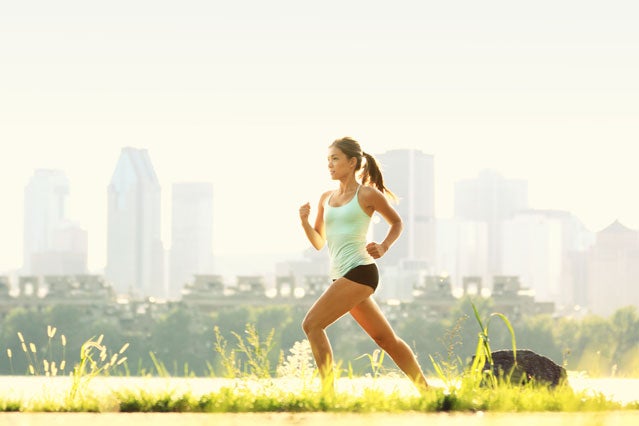 Heading out the door? Read this article on the new Outside+ app available now on iOS devices for members! Download the app.
CADENCE: The quicker your cadence, the faster and (generally) more efficient you can run. The ideal is 180 foot strikes per minute; most people have a longer, slower stride than that. Use it to track and focus on a shorter, faster gait for improved efficiency and better performance.
NIKE FUEL SCORE: Essentially, this is the full measure of your athletic activity—the more you move, the higher you score. To arrive at the figure, Nike measured oxygen uptake for various exercises, then used an elaborate algorithm to standardize the scores for everyone, letting you compete against the likes of LeBron James and Hope Solo—and have a chance at actually beating them. (Exclusive to Nike+ devices.)
HIGH-INTENSITY DISTANCE: This is a good indicator of your aerobic power output, and tracking it can assure you're improving your speed over time. Intensity is also the key to burning fat, so knowing how hard you're pushing yourself is the best weight-loss measure during a workout.
PEAR SQUARE ONE SCORE: After your run, the Pear device will give you an overall percentage indicating how well you stuck to your workout plan and kept in your heart-rate zones. The biggest training mistake people make is going too hard; the Square One helps eliminate that by making a competition out of sticking to your plan. (Exclusive to the Pear Square One.)