2021 Summer Buyer's Guide
Meet the Women Behind Saxx Men's Underwear
Adrienne Moser and Kathleen McNally, vice president and creative director of product, discuss what it's like to be a women designing men's underwear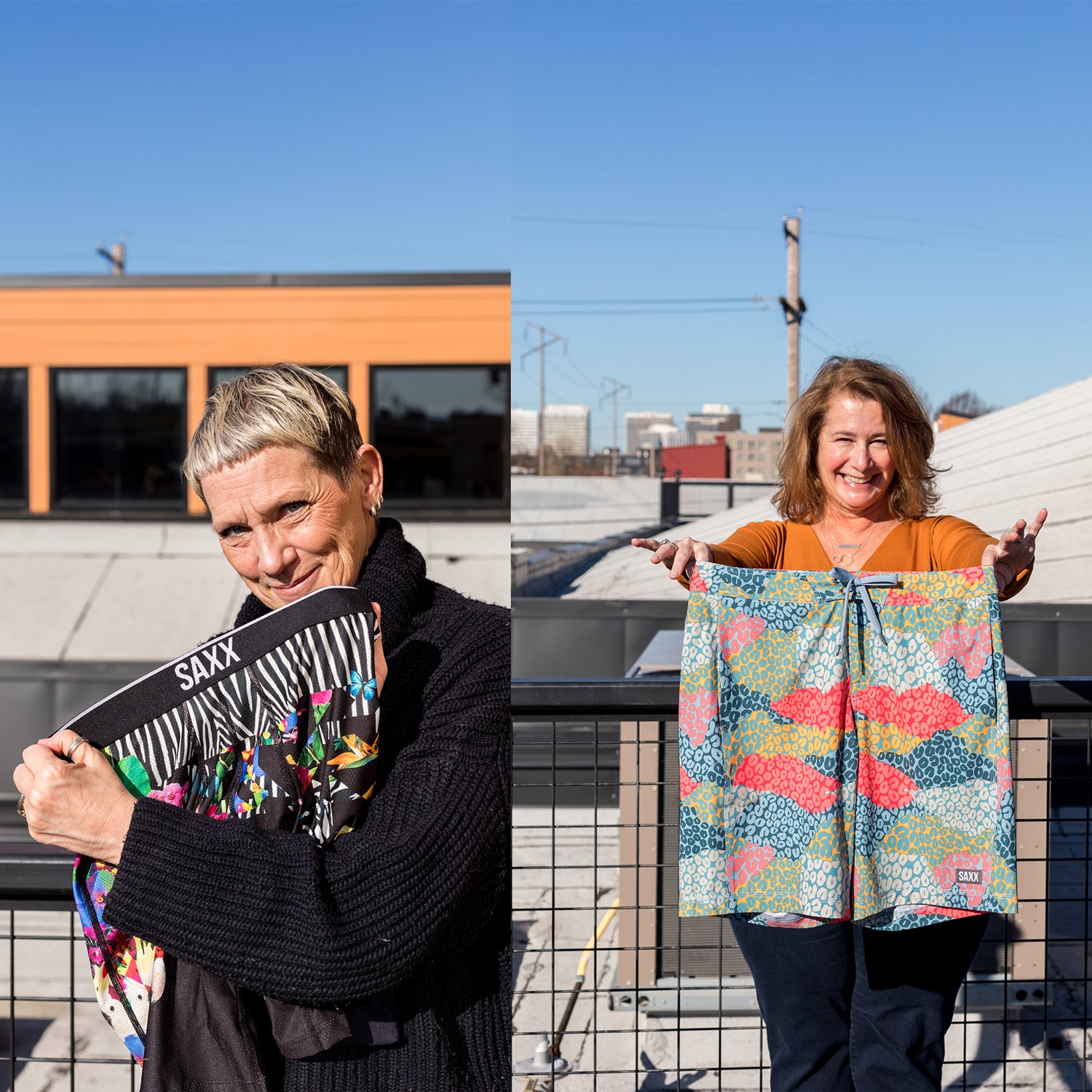 Heading out the door? Read this article on the new Outside+ app available now on iOS devices for members! Download the app.
Over the course of five years working together in leadership roles at Columbia Sportswear, Adrienne Moser and Kathleen McNally became inseparable. "I'm following Adrienne wherever she goes," McNally says. "We are a package deal." When Moser got a job at Saxx, she knew nothing about the brand but she was certain that McNally had to come with her. Luckily, the pair isn't embarrassed to talk about anatomy.
---
Embrace TMI
"How would I describe my job? The fun answer is: I am head of product for a men's technical underwear brand. People ask, 'How can underwear be technical?' I tell them, 'Well, it solves the problem of ball chafe.' Then you learn more about their life than you ever wanted to know." —A.M.
Stay Impartial
"I don't think your gender matters when you're developing products. But there is a benefit to stepping outside of what you think and what works for you, because then you can be very objective. We can get insight from the consumer without being biased by thinking, What do I want in my drawer?" —A.M.
Have Fun
"We have lots of formal avenues for getting feedback, but there is something precious about focus groups where guys just tell it like it is. We try to get sets of friends, because there is this disarming thing that has to happen. We do a quick warm-up session that loosens them up a little bit, but it doesn't take much. Humor takes the edge off, and then guys will tell you everything." —K.M.
Offer Something Better
"In a recent focus group, we asked what the guys do for hot weather. One said, 'I wear white maternity panties because they're baggy.' Men are such a make-it-work group. So when I do hear it click for them—they're like, This is a better mousetrap—I think, OK, we got them." —A.M.
Test Blind
"We love sending a new product to someone and saying, 'Wear this and tell us what you think.' They don't know if it should be warm- ing or cooling or tight. They just know they got a pair of medium whatevers and they give us their honest feedback." —A.M.
Just Say It
"We are very serious about what we deliver, but we realize that the way men talk about guy problems is hilarious. We have a good time even with our most technical products. You have to be able to just say it." —A.M.