What's the Point of a Soft-Shell Jacket?
They're almost never waterproof, and not as warm as other jackets. Why bother?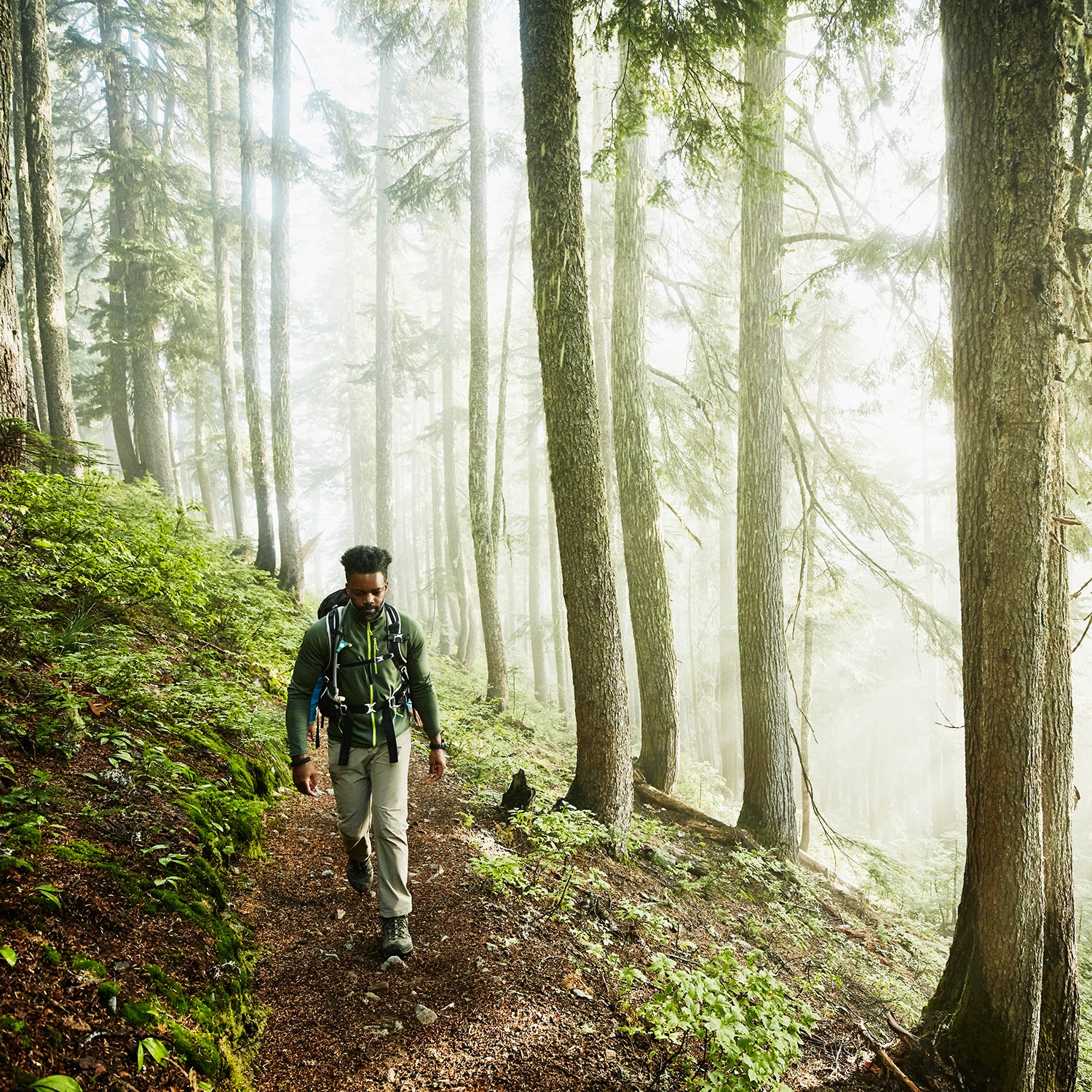 Thomas Barwick/Getty
Heading out the door? Read this article on the new Outside+ app available now on iOS devices for members! Download the app.
Welcome to Ask a Gear Editor, our monthly column where we answer readers' most puzzling gear questions. Have a burning question of your own? Become an Outside+ member to ask an Outside expert for advice.
---
Dear Gear Team, 
What is the point of a soft-shell jacket? Most of the options I've seen at stores aren't really waterproof like a rain shell, or as warm as a fleece or sweater…When or why would you use a jacket like this? 
– Sincerely,
Confused Hiker 
I remember the first time I asked this exact question, Confused Hiker. Sadly, it was also the first time I was severely disappointed by a soft-shell jacket. It happened to be my second day on the job at Outside, and I, a giddy editorial assistant, just received my first-ever gear sample. It was an unreleased soft-shell jacket from a big-name brand. Brand-spankin' new—so new, that the jacket's color wasn't even finalized, the PR rep told me. I couldn't believe I had something this rare in my hands. Surely it possessed the latest tech: an ultra-waterproofing, quick-drying, mega-stretchy fabric that could stand up to any abuse—a force field in the mountains. I threw it on, and walked to the men's bathroom to see just how waterproof it was. I turned on the sink, and splashed some water on my sleeve. The water instantly painted a dark puddle, which soaked through to the skin on my wrist. I was surprised, but mostly confused—like you, Hiker. What's the point of a jacket like this, and who is its intended user?
As I continued to test the jacket on hikes and climbs around northern New Mexico, I quickly learned that no amount of optimism or delusion can change the fact that soft-shell jackets simply won't offer the same amount of waterproofing or wind protection that a traditional hard shell can. The membranes used in hard shells allow less liquid and air to pass through. But with that comes an important trade-off: soft-shell jackets—most of which forego the membrane—provides more breathability on the whole, which opens up its uses to way more activities—especially aerobic ones.
Outside video producer and former ski patroller Jackson Buscher prefers wearing a soft-shell when skiing: "I used to ski patrol in a soft-shell 98 percent of the time," he tells me. "Their soft stretch is often more forgiving, which means I'm not afraid to thrash through the trees in them and beat them up. This type of jacket is no doubt my preferred ski touring layer, since you can regulate your temp much easier on the go without having to de-layer as frequently, which makes me less susceptible to sweating out and then being cold on the descent."
I don't ski tour like Jackson, but I now wear one on winter hikes, when the temps dip into the 30s or low 40s. Other Outside staffers use them to trail run, ride bikes, or just wear around town. They're especially useful in more arid climates, like Santa Fe, where the magazine's headquarters are located, because rains tend to be short lived, and the sun is intense. In places like the Pacific Northwest, a better bet is the hard shell.
– Jeremy Rellosa, reviews editor
Lead Photo: Thomas Barwick/Getty
Trending on Outside Online