Three Wool Garments You Can Wear All Year
No more packing it away for winter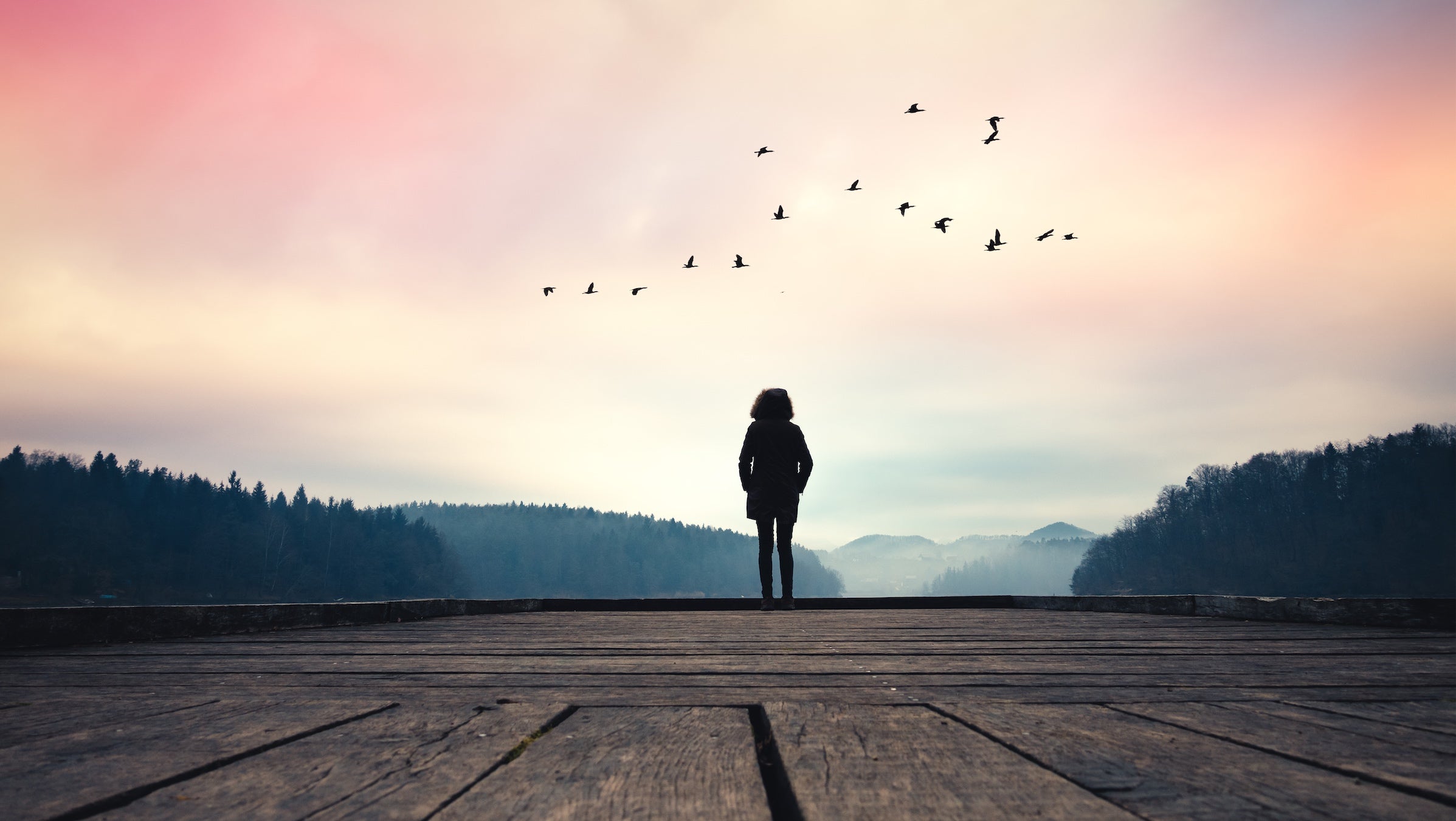 Borut Tdrina/Getty
Heading out the door? Read this article on the new Outside+ app available now on iOS devices for members! Download the app.
Here's the problem with loving wool: You can have a wonderful cozy winter layered up with your long johns and sweaters and socks and mittens, and then–bam!—the snow melts and you have to pack it all away. But fear not! There are now more year-round wool options than ever, thanks to wool blends, lighter fabric weights, and (I like to think) a greater cultural appreciation for the fiber. If you've been dreaming of four-season wool in your life, here are three favorites that you'll never have to take off.
Woolly Leggings ($99)
Sizes: XS-XXL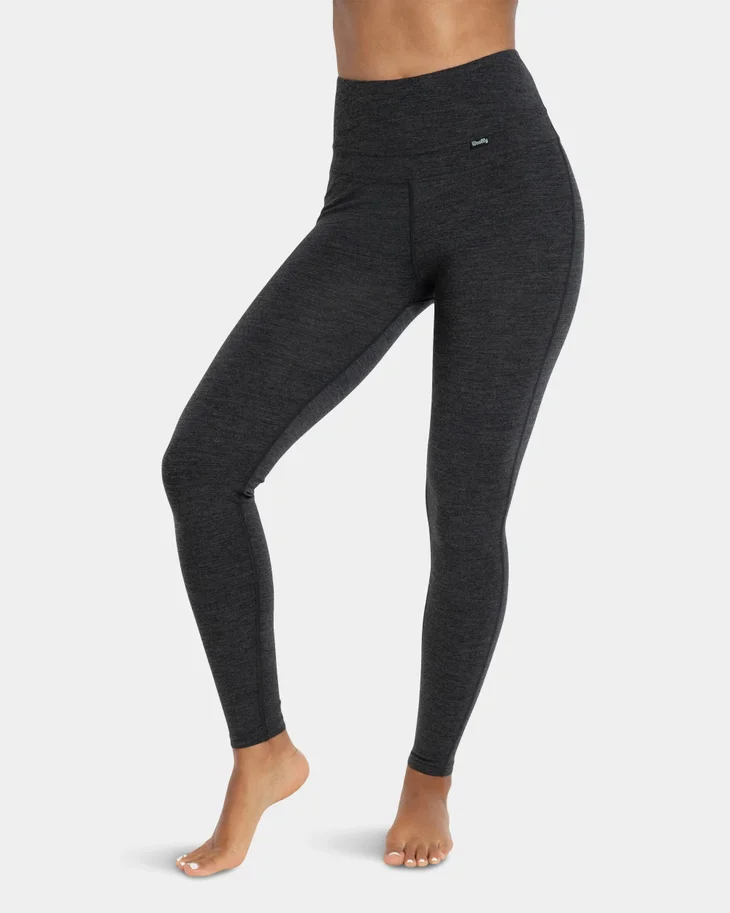 Leggings might or might not be pants—blah-blah, debate-debate—but wool long underwear, are decidedly not pants, thanks to their saggy knees and saggy butts. This is sad for me, because I live in wool long underwear all winter and don't like to give them up. Typically I throw a down skirt over them when I head to town, which works because I live in the Northwoods, where standards for formality are low. But in my heart, I know I'm pushing it.
Enter wool leggings. This pair from Woolly is 95 percent merino and 5 percent elastane, so they have a nice stretch but still feel firm and substantial. They hit around belly-button height, don't slip down (despite my many efforts to get them to do so), are machine washable, and feel equally wearable as a winter baselayer as they are with a tank top and sneakers on a sunny day. In fact, they're particularly nice on a warm day, because the fabric is highly breathable and doesn't get stinky even if you sweat all over them, which I did.
I'm now baffled that anyone makes long underwear that aren't also leggings, or leggings that aren't merino, especially considering that the price point here is similar to that of fancy non-merino leggings or non-legging wool long underwear. And if you can't stand the thought of covering your legs in summer, there's also a bike shorts version that's just as nice.
Wool& Brooklyn Wrap Dress ($138)
Sizes: XS-2X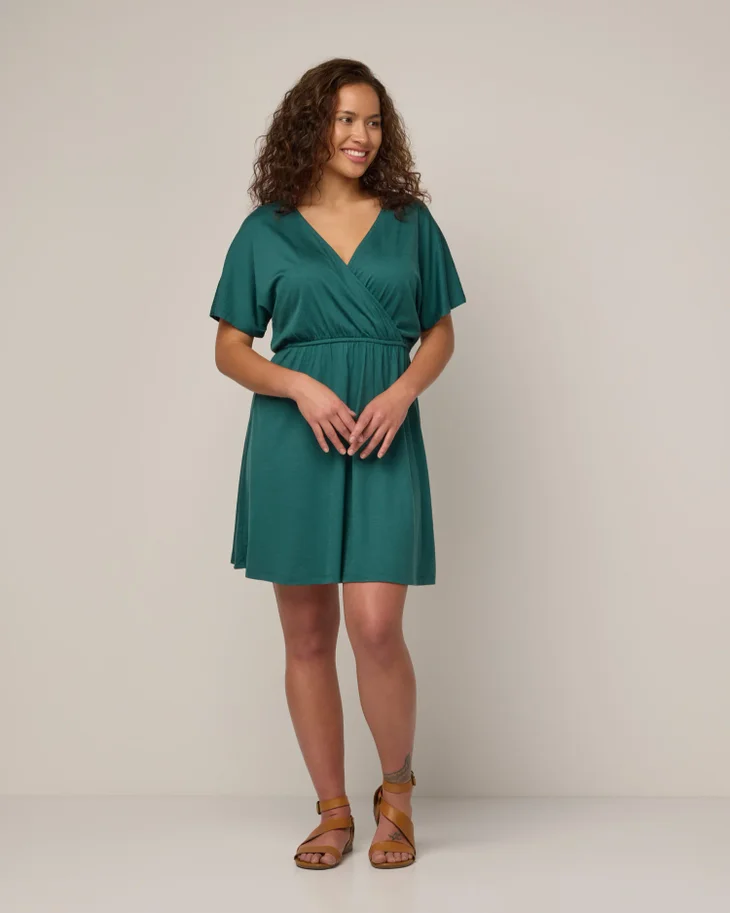 This is quite possibly the perfect travel dress, because it's  packable, washable, versatile, layer-able, and not particularly wrinkly or smelly. But those are great traits for non-travel clothing, too, and I'm already wearing this dress more than almost anything else in my wardrobe. For one thing, it's super flattering: it has enough of a waistline to look nice dressed-up, but it's still incredibly flowy, and the wrap style looks equally at home with a cardigan as it does with hiking boots and a backpack. For me, at five-foot-eight-inches tall, the hem ends just below mid-thigh— short enough to feel flirty, but long enough that I  don't feel like I'm going to flash anyone in a strong breeze. (If you prefer more coverage, there's another version available that's three inches longer.)
The fabric is a little thin, kind of like t-shirt material, and feels cool and breezy on hot days. If you've tried other Wool& dresses, you'll know that some of them are made of a merino terry that feels substantial and has more weight for winter. This lighter fabric looks great, and is plenty opaque, but it rides up a little bit over tights and leggings. On the annoyingness scale, I'd categorize this as mild: it's not so frustrating that I'd avoid it, but you should expect to tug things into place occasionally. Still, that's a small price to pay for a dress you can truly wear year-round.
Appalachian Gear Company All-Paca Poncho ($175)
Sizes: One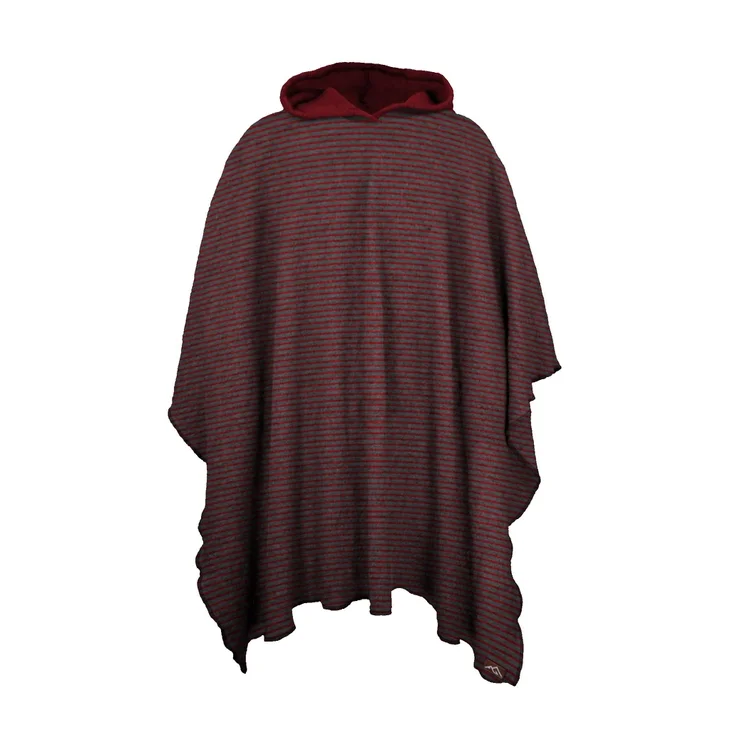 This poncho is somehow both the least and most practical garment I own, in the sense that wearing it at any time is a statement, and it's prone to getting in the way, but it also fits over anything and feels just-right in any temperature south of scorching. I have received countless compliments while wearing it, probably because people were staring at it anyway and didn't know what else to say.
Imagine a piece of thick, stretchy 100 percent alpaca, roughly the size of a twin sheet, with a generous hood in the center. Because it has so much material, you can wrap it around yourself to make it quite a bit warmer, or leave it hanging loose and catch a breeze through the sides. Need an emergency towel? Stargazing blanket? Mosquito deterrent? A cover-up to wear to the communal shower at the campground? Something to wrap around your date's shoulders before you lean in for a kiss? You're covered for it all.
I wore it for a week straight while recovering from surgery, and then another week straight while camping, and it performed equally well in both situations. It will smell like campfire smoke all year.
Lead Photo: Borut Tdrina/Getty