Sponsor Content: Smartwool
The New Rules of Winter Layering
Innovations in wool midlayers mean a serious upgrade in comfort, whether you're backcountry skiing or walking the dog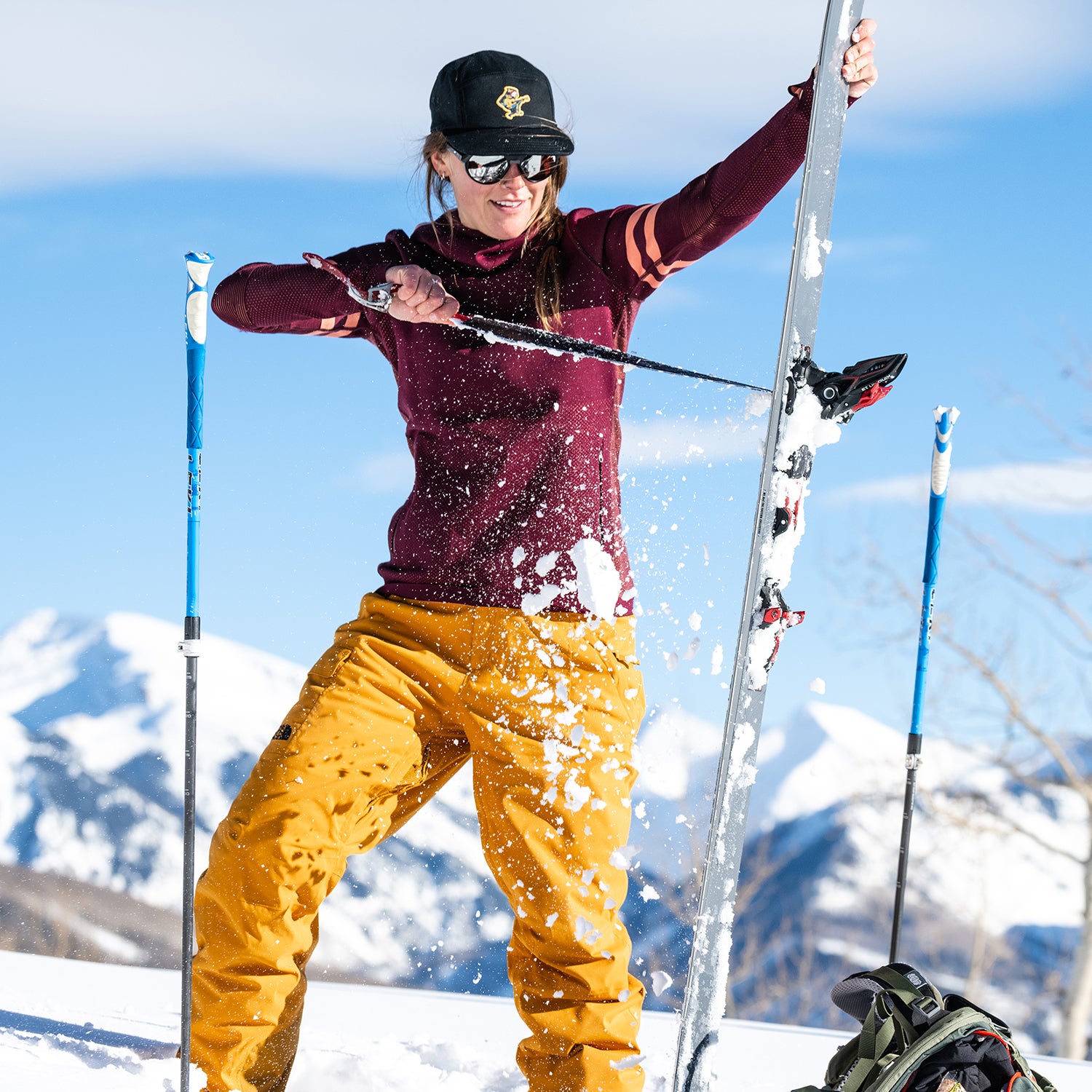 One of the things we love about winter: getting outside means something different for everyone. But one thing uniting us is the quest for comfort. Whether your winter days entail hard-charging ski turns, hammering on a fat bike, running snow-dusted trails, or strolling straight from sledding to après, maximum comfort comes from smart layering. Here's how to choose and manage everything from what you wear next-to-skin to what protects you from the elements.
The basics haven't changed. Start with a base layer, which provides next-to-skin warmth and moisture management. Now add and remove midlayers as conditions change, and always think preventively: remove a layer before you start sweating and add one before you get chilled. What has changed? Smartwool's new Intraknit™️ Merino Midlayers, which up your layering game with cutting-edge innovations like 3D knitting that allow targeted ventilation, insulation, and articulation, all with minimal seams for pure comfort and nearly zero manufacturing waste. When worn over Smartwool's Intraknit™️ Base Layers, which debuted the 3D wool knitting process, the new Midlayer collection makes wool-upon-wool layering better than ever—great fit, great temperature control.
Yes, it's as cozy as it sounds, and Smartwool's new Intraknit™️ collection has an option for everyone and every activity. The Merino Midlayers come in all sizes, including plus sizes, and are available in three specific systems: Sport, Tech, and Fleece. Combine them with the Thermal Base Layer collection, and you have the perfect system.
How It Works
The problem with conventional base layers? Purely synthetic ones can feel waxy and cold against the skin, and some wool ones can feel baggy and heavy when wet. Smartwool's Intraknit™ Thermal Base Layer collection solves these issues with key innovations, like combining merino with stretchy polyester and elastane fibers. This means you get the best of both worlds—where the softness of merino meets the durability and quick-drying performance of additional materials. The yarn is 3D knitted for ultimate fit, even when damp, and strategic body mapping enhances ventilation, insulation, and mobility.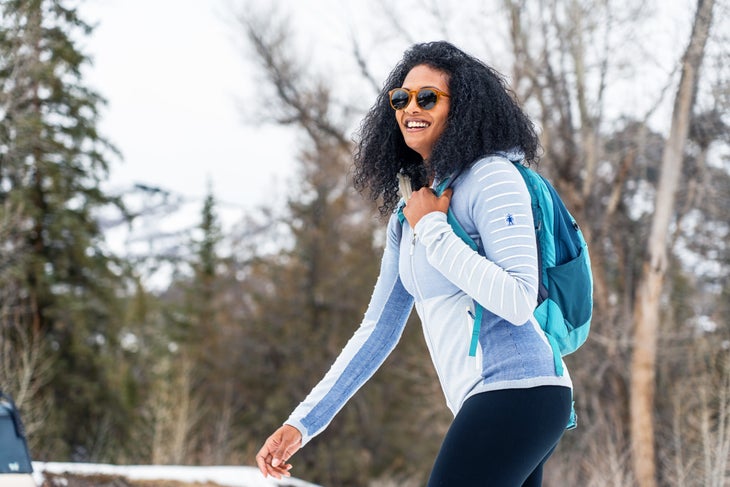 Next, enhance your experience by layering on any of the new Intraknit™️ Midlayers—Sport for lightweight and packable protection, Tech for unrestricted movement and warmth without bulk, and Fleece for start-and-stop activities—are all 3D knit for optimum comfort and breathability. And they're precisely designed to layer over Intraknit™️ Thermal Base Layers, aligning ventilation panels and articulation points for a system that works perfectly. Bonus: select Intraknit™️ Midlayers feature wind protection and abrasion resistance, and some even have a Durable Water Repellent (DWR) treatment that sheds snow and rain, so they can serve as outer layers as well.
Why Merino
What makes merino wool the best choice for winter layering? First, it has a natural ability to regulate your body temperature. At the microscopic level, individual porous fibers allow air permeability, so wool garments are highly breathable. That same permeability means wool pulls hot vapor off your skin and into the fibers themselves, while airflow keeps you from feeling clammy from sweat. Merino is also extremely soft—a fiber of the superfine New Zealand wool Smartwool uses is a third the diameter of a human hair. Plus Merino has natural odor-fighting capabilities. It's also renewable and biodegradable, making it a wonder fabric that's both good for the planet and good for performance.
Ultimate Versatility
Intraknit™️ Merino Midlayers defy conventional layering categories. They provide warmth, like a thin down puffy jacket, but are a lot more breathable and won't cause you to overheat. They provide comfort, like a cozy sweatshirt, but with better insulation and fit. Whether you prioritize soft natural fiber or best-in-class mobility, Intraknit™️ will become your grab-and-go layer while you ski, snowshoe, ride, sled, travel, hike, and relax—all winter long.
It's the new way to layer. And you'll never go back.
---
Based in Denver, Colorado, Smartwool is a sock and apparel brand whose products are designed to get the most out of the inherent benefits of Merino wool and to bring comfort, confidence, and community to a life lived outside. For information on the full range of Smartwool products, visit Smartwool.com.
Lead Photo: Smartwool