Under Armour's Bid to Clothe Outdoor Athletes
The clothing company wants to be a major force in outdoor apparel. Can it succeed where other big brands failed?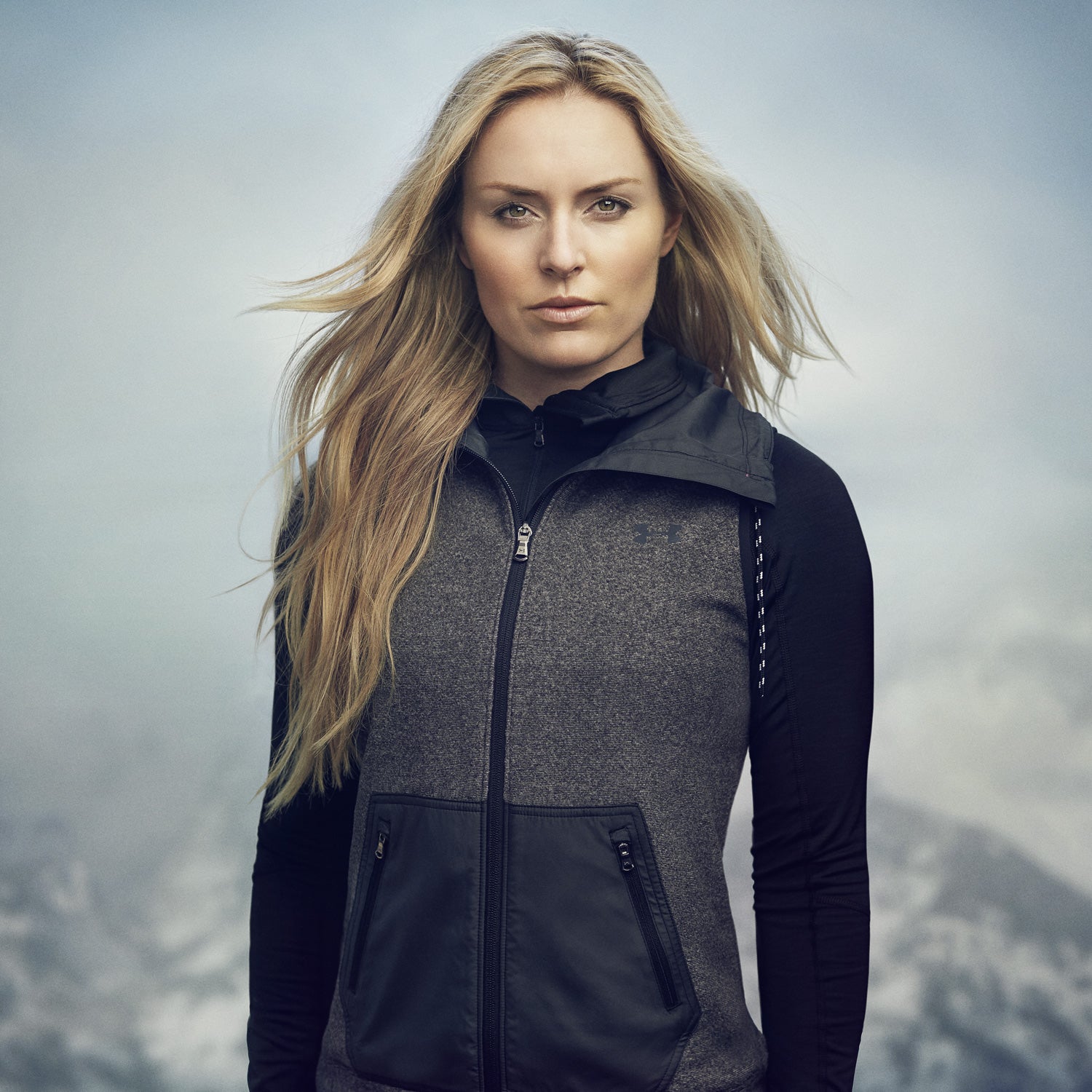 Under Armour
Heading out the door? Read this article on the new Outside+ app available now on iOS devices for members! Download the app.
The distinctive UA logo of activewear brand Under Armour has been showing up in some unexpected places of late. The company, known for its affiliation with big-name athletes like Tom Brady and Stephen Curry (and crossover stars like Lindsey Vonn), recently sponsored trail runner Kyle Dietz and snowboarder John Jackson. It agreed to provide outerwear for employees at nine ski resorts in the U.S., including Killington and Deer Valley. It had a large booth at this year's Outdoor Retailer, the industry trade show in Salt Lake City. It even signed on to become the title sponsor of the ski- and snowboard-porn auteurs at Matchstick Productions, a move befitting its launch this winter of a modest line of top-end snow jackets, pants, and bibs.
In other words, the $3 billion company isn't just about mainstream sports anymore. It's gunning for core consumers in the outdoor market. Of course, big brands have tried this before—Nike launched its ACG line of technical outerwear in 1989, and Adidas's mountain-specific Terrex line was introduced in 2011, but neither has taken over America's ski hills. That's partly because those businesses have struggled to find a foothold in the kinds of boutique shops that, even in the digital age, dictate trends in the outdoor world. 
Nevertheless, Under Armour plans to reach customers at these very outlets. "You're not going to see our a lot of our outdoor products at sporting-goods stores or department stores," says Steve Metcalf, UA's director of marketing for outdoor apparel. Though it's targeting the places where serious athletes shop, the brand hopes to distinguish itself in other ways, too. 
The $3 billion company isn't just about mainstream sports anymore. It's gunning for core consumers in the outdoor market.
While Nike and other apparel makers promote proprietary fabrics, Under Armour has partnered with companies already familiar to outdoor enthusiasts, such as Gore-Tex and Polartec. Kurt Gray, a longtime designer who has worked for Helly Hansen and the North Face, says UA has poached some of the most respected names in the business. "They have really solid people working there," he says. That includes talent from Arc'teryx, Mountain Hardwear, and Patagonia.  
The advent of online retail also means that a deep-pocketed company like Under Armour can spitball product lines until it discovers what works. Those kinds of market-research insights, says Metcalf, "are far more accessible now than they were a decade ago. We can test product styles, colors, and designs almost in real time." 
Under Armour's biggest challenge may be overcoming a perceived lack of authenticity. Core consumers tend to reward companies whose founders—like Patagonia's Yvon Chouinard—have spent serious time in the mountains. (Under Armour's founder, Kevin Plank, played football at the University of Maryland.) "That may not matter to someone who's living in Manhattan and just wants a black down jacket," says Kate Rosso, co-owner of the Elephant's Perch, a gear shop in Ketchum, Idaho. "But for someone who's up at the ski hill or the crag every weekend, authenticity is important." That, in turn, makes it difficult to convince independent shops—which Metcalf says are an important part of UA's business plan—to carry the brand in an already crowded marketplace.
Metcalf thinks the company will succeed in eroding all doubt. In 2016, Under Armour will relocate its outdoor division, currently in Baltimore, to a 64,000-foot building in downtown Portland, Oregon, placing its outdoor designers in a brand-bolstering locale. In March, it will launch a line of trail-running shoes and apparel. "Authenticity and innovation are how we've won every category we've been in," says Metcalf. "We'll do it in the outdoor market, too."   
Trending on Outside Online